The use of active surveillance for prostate cancer in the U.S. has ramped up in the last couple of years.
Based on recent reports, more than 40% of low-risk tumors rely on an active surveillance program rather than radical treatment.
The rates are even higher in men older than 75.
Although the regimens for active surveillance vary from institution to institution, they share some basic general manners in which healthcare providers carry out active surveillance.
If you want to know the ins and outs of active surveillance for prostate cancer, then you've come to the right place.
This is a detailed overview of exactly what this type of monitoring offers for managing the disease.
Get Your FREE PSA Lowering Diet Plan!
Naturally lower PSA levels
Reduce nighttime trips to the bathroom
Enjoy better bladder control and urine flow
What Does Active Surveillance Mean?
A patient with localized prostate cancer can opt for active surveillance. But, cancer must be slow-raising, confined, and low-grade.
Active surveillance is a monitoring routine where a physician will closely assess the disease until additional or definitive treatment becomes necessary to halt cancer at a curable stage.
Active surveillance is only suitable for low-volume tumors with a 3+3 Gleason score or a 3+4 Gleason score tumor with a tiny percentage of grade 4 of a prostate cancer grade.
Gleason 3+3 is the lowest grade cancer in the typical Gleason scoring system, while doctors consider Gleason 6 a malignancy.
In other words, the best candidates are those with confined prostate cancer or a small tumor that might grow relatively slowly.
That means a patient has developed low-risk prostate cancer. This prostate cancer is unlikely to impair them during their lifetime.
However, active surveillance has nothing to do with watchful waiting. Watchful waiting is typically suitable for older patients with a decreased life expectancy.
During watchful waiting, the urology expert will not do a series of tests, like a biopsy, since there isn't a curative goal.
Therefore, the treatment that patients do receive is tailored towards symptomatic progression.
Compared to active surveillance, prostate cancer patients procure a schedule of tests, like a biopsy and a PSA test (prostate-specific antigen).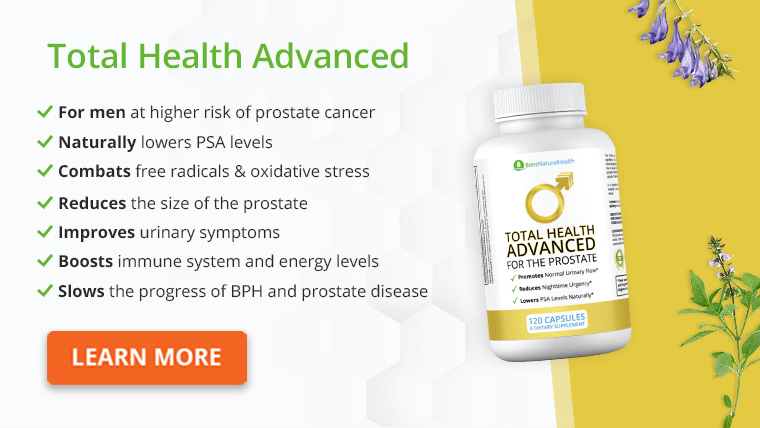 What Makes Active Surveillance a Go-to Choice?
Plenty of research indicates that deliberately selected prostate cancer patients with the surveillance have a very low risk of death from the disease for the next 10 to 15 years.
To that end, urology experts estimate that active surveillance is a highly efficient management tactic for amplifying the quality of life and minimizing the possibility of cancer-related deaths.
This monitoring program's primary reason is to elude adverse reactions of treatment in patients with low-risk diseases.
Many patients on active surveillance may live a normal life span before the illness becomes large enough to need treatment.
Doctors suggest monitoring when patients have a severe health issue accompanied by cancer.
For example, severe heart disease can hinder someone's life expectancy and worsen with cancer treatment.
That's why doctors might suggest active surveillance instead of treatment.
When Could Monitoring Be Advisable?
Active surveillance could be suggested if the affected individual can live with cancer without worrying about cancer decreasing their quality of life.
They could gain a lot from local therapy treatment if the prostate cancer progresses and cancer doesn't pose a serious threat.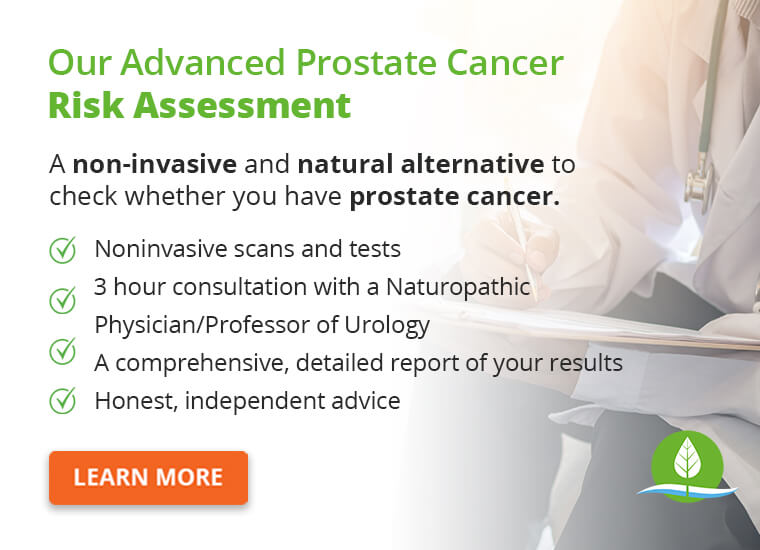 The Perks of Active Surveillance for Prostate Cancer
Active surveillance is a crucial management tactic for early-stage prostate cancer. Its purpose is to balance early prostate cancer detection and overtreatment.
The idea is to help patients maintain their overall quality of life while avoiding the side effects of radiation therapy and surgery (e.g., radical prostatectomy).
Like the ones from radical prostatectomy, these side effects include urinary incontinence, erectile dysfunction, rectal bleeding, and so on.
The Risks of Active Surveillance for Prostate Cancer
Anxiety is a common problem among cancer patients. That constant uncertainty can take a toll on people's emotional well-being, especially when the monitoring lasts a very long time. Then, there are the regular medical appointments.
Those affected will without a doubt spend a long time in the hospital, consulting their doctors and analyzing cancer progression.
During the monitoring period, cancer can spread. If it does, the patients might have missed their chance of efficient treatment.
When that happens, those with cancer are given fewer treatment possibilities.
The treatment necessary can require more drastic treatment measures compared to more minor cancer treatments.
What's in Store for Patients During Monitoring?
According to the ASCO (American Society of Clinical Oncology), patients should stick to the following periodic evaluation when paired with active surveillance for prostate cancer:
Prostate Biopsy
Prostate biopsy every 2 to 5 years a minimum (post-biopsy follow-up in 6 to 12 months of diagnosis). The biopsy is all about stacking cell samples from the prostate.
Doctors often suggest the first prostate biopsy a year after active surveillance starts. An additional biopsy might be repeated as long as it's necessary.
Whether you need a repeated prostate biopsy is only determined by cancer progression.
Digital Rectal Exam
DRE (digital rectal exam) preferably yearly. During a DRE, the physician will examine the prostate gland through the rectum.
They will feel the surface of the prostate and see if the prostate cancer has grown.
PSA Testing
PSA testing every 3 to 6 months unless instructed otherwise. If the PSA is elevated, then it could mean cancer has elevated in size.
MRI or Ultrasound
If any other test, like the biopsy, is a cause for concern, then magnetic resonance imaging (MRI) is crucial to assess the prostate further.
During magnetic resonance imaging or an MRI scan, the machine will use radio waves to depict cross-sectional images of the prostate. The MRI is more comfortable and easier to bear.
For ideal 3D imagery, a healthcare provider may suggest a multiparametric MRI.
Other than an MRI, an ultrasound will rely on a probe to evaluate the prostate through the rectum.
The results from the biopsy, digital rectal examination, MRI, and PSA velocity are crucial for evaluating disease progression, particularly for a slowly growing cancer.
When there is an intent to cure prostate cancer, the patient might start with a viable treatment.
Results
Significant portions of patients who undergo active surveillance for prostate cancer don't require immediate treatment.
Their localized prostate cancer remains easy to manage, which is why they can live out an average healthy life span.
According to research from the Journal of Urology, the treatment-free survival rate from active surveillance at 5 years was 76%, 10 years was 64% and 15 years was 58%.
When it comes to metastasis, the possibility of distant metastasis at 10 years was 0.2%.
Men with favorable-risk prostate cancer or intermediate-risk prostate cancer have similar mortality rates to those with low-risk prostate carcinoma.
A biopsy, MRI, or prostate cancer screening can depict the state of the carcinoma.
With a well-defined monitoring plan, targeted biopsy, and MRI, active surveillance can be a safe and long-term strategy in localized prostate cancer cases.
However, what works for others may not work for every prostate cancer.
Not everyone's cancer is localized prostate cancer. It depends on the biopsy progression and MRI results.
Some prostate patients decide to begin prostate treatment if cancer is enlarging quicker than expected.
It spreads outside the prostate and leads to debilitating symptoms and discomfort.
Depending on the progression, which we can see on MRI or biopsy, doctors can suggest different forms of prostate cancer treatment.
The most used ones for the prostate after an MRI or biopsy include radiation therapy, medication treatment, or surgery (e.g. radical prostatectomy).
Prostatectomy is needed to remove the affected area if necessary. The prostatectomy is meant to treat localized prostate carcinoma.
We can also use a prostatectomy in conjunction with other therapies.
Our Natural & Non-Invasive Prostate Biopsy Alternative
In our opinion, a far safer and gentler prostate biopsy alternative is our Advanced Prostate Cancer Risk Assessment (APCRA). This consists of non-invasive blood tests and specialized color Doppler scans.
The variety and sophistication of some of these new blood tests make this a very realistic alternative to a prostate biopsy, especially if you have a preference for non-invasive diagnostics and treatments.
After this testing, you will receive a thorough, 3-hour consultation from a Naturopathic Physician who is also a Professor of Urology and a very detailed, written report of your results to be discussed during the appointment.
He will walk you through the results of his assessment and explain every aspect and each option available to you, while also answering any questions that you may have. Your consultation will be like an educational mini-seminar about the real issues facing you as a patient.
Most urologists will have a preference for the particular treatment that they provide. However, the consultant you will see has no agenda and is completely free to offer honest, independent advice.
He will try and help with any information you need in order to arrive at your decision. But he will not try to sway you one way or the other.
Aside from that, the greatest additional benefits of the APCRA are that it is non-invasive, does no damage, and does not close off any avenues for future treatment.
To book our Advanced Prostate Cancer Risk Assessment please call our customer service team on +1-888-868-3554 who will be happy to assist you and offer any further information.
Conclusion
This monitoring strategy is here to assess cancer without causing prostate cancer problems or symptoms.
With the help of MRI and other screening methods, they can help assess the condition.
The whole purpose of the tactic is to delay the need for active treatment if cancer has a low possibility of spreading.
But, just like any cancer management strategy out there, this too comes with risks.
What matters is that patients take their monitoring and prostate cancer treatment seriously to reduce the possibility of prostate health issues.
Next Up