Naturally, Reverse & Rid Yourself Of Age-Related Vision Loss Or Eye Ailments
Perfect Vision In Every Capsule

Almost half of older Americans have cataracts. They suffer daily with cloudy, blotchy vision. Unable to watch the TV or read a book. Certain phytochemicals have been proven to reduce your risk of developing cataracts and protect your eyes.
Clear Vision contains clinically significant dosages of powerful nutrients to protect your eyes & your vision.

Age-Related Macular Degeneration is the leading cause of vision loss and legal blindness among adults over age 65. It is normally caused by free radicals causing oxidative damage to the light receptors cells in your eyeballs.
Clear Vision is formulated to protect your eyeballs from free radicals and combat age-related vision loss.

As you get older, preventable and reversible loss of vision can result in a loss of freedom. All it takes is one failed eye test and you can be robbed of your driver's license and your independence forever.
Clear Vision safeguards your eyesight, guaranteeing your independence & freedom as you age.

Every day your eyes are under attack. Whether its blue light from computer screens, free radicals damage, or viral diseases of the eyeball. You will never know how much you valued your eyesight until you begin to lose it. Once your vision begins to get blurry, blotchy, and dim you will wish you took better care of your eyeballs. Luckily it's not too late.
Clear Vision is clinically formulated to enhance, restore, and protect eyesight.

Maintaining good eyesight as you age is vital. Going blind in your 50s or 60s will not just make your life more difficult, it transforms you into a burden on your family. You will struggle and need help with even basic, everyday tasks, like going to the bathroom or walking downstairs.
Clear Vision is formulated to combat age-related vision loss and reverse the damage caused by intermediate & advanced macular degeneration.

As you get older your eyes to weaken. After 40 it is not uncommon to struggle with frequent eye irritation, loss of peripheral vision, low light sensitivity, decreased color vision, and numerous other issues. People think this is inevitable… but they are wrong.
Clear Vision is a powerful supplement containing all the nutrients, minerals, and vitamins you need to keep your eyes healthy & your vision sharp as you age.
Clear Vision is a proven, all-natural formulation designed to improve eyesight and eye health while protecting against Age-Related Macular Degeneration (AMD).
Clear Vision contains the exact levels of six nutrients recommended by the National Eye Institute to help reduce the risk of developing or progressing to moderate or advanced age-related Macular Degeneration (AMD).
Clear Vision contains these nutrients in the clinically significant dosages as researched in the Age-Related Eye Disease Study 2 (AREDS 2).

However, Clear Vision is the only eye health formulation to contain 10 additional, powerful and proven nutrients that nurture, protect, and restore macular health. Ensuring you can maintain, clear, blotch, and blur-free eyesight as you age.
No more issues with light glare…
No more struggling against light glare and eyestrain whenever you drive…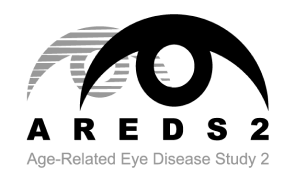 No more irritated, dry, or inflamed eyes...
No more monthly macular injections just to cling on to decaying eyesight...
No more fear of Age-Related Macular Degeneration.
Recommended By
Doctors and Experts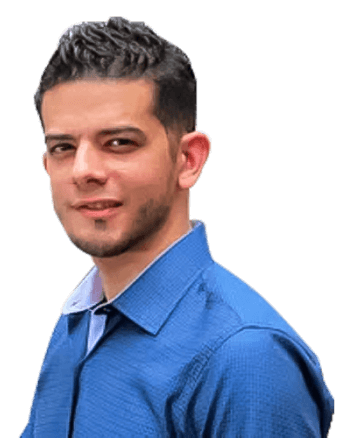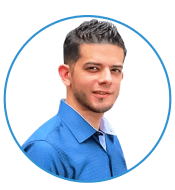 "Clear Vision shows promise as a protective formula designed to delay or prevent a variety of degenerative diseases that usually come with age."
-- Dr Alberto Parra
Clinical Researcher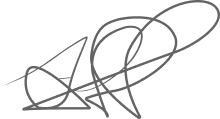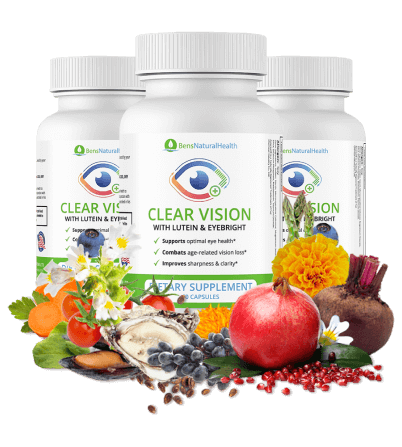 PROTECT from age-related vision decline
ENHANCES near-distance vision
IMPROVES far-distance vision
PRESERVES low-light vision
RESTORES confidence, independence & self-respect
SHIELDS against oxidative eye damage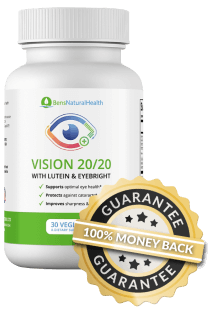 Clear Vision


comes with a 100% 90 Day Money Back Guarantee
We know our supplements work, we have seen the results which is why we can offer a 100% iron-clad money-back guarantee.
If you are not satisfied with Clear Vision we will refund your money in full, or exchange the goods.
Terms and Condition Apply
Clear Vision contains 16 ingredients in clinically significant dosages. Ingredients proven in peer-reviewed double-blind research and the AREDS and AREDS 2 studies.
We carefully selected each of them for their beneficial effects on visual acuity, sharpness, eye health, and age-related macular degeneration.
Clear Vision contains only the highest quality, most bioavailable, and all-natural nutrients that you need to preserve and protect your eyesight as you age.
The unique Clear Vision formulation is designed to have significant synergy, meaning that each of the powerful, vision-enhancing ingredients BOOSTS the efficacy of the others.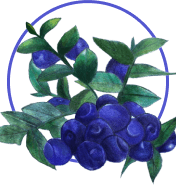 Vision Enhancer/ Regenerator


Bilberry Extract

Contains two anthocyanins, cyanidin-3-glucoside (C3G) and tannin. Studies show that these unique nutrients help the eyes switch from seeing in a bright setting to a dark setting. And improve image sharpness and color contrast. Bilberry also strengthens the tiny blood capillaries and improves blood circulation in your eyes.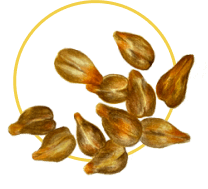 Anti Inflammatory/ Protector


Grapeseed Extract

An anti-inflammatory that protects your eyes from free radical damage and reduces swelling caused by injury or eye disease. Oligomeric proanthocyanins in Grapeseed extract may help prevent or slow the development of macular degeneration and lower your risk of developing cataracts.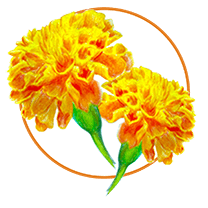 Vision Enhancer - Regenerator


Lutein

An anti-inflammatory carotenoid, this nutrient has been extensively studied for eye health. When taken with other nutrients in [supplement name] it has been shown to improve and prevent age-related macular disease which is the most common cause of blindness and vision impairment. It also protects your retinas from damage caused by eye strain and sunlight exposure.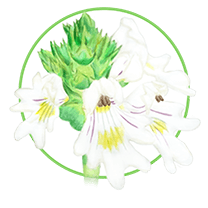 Protector/ Regenerator


Eyebright

Helps reduce inflammation in cornea cells and protects your retinas from harm caused by sun exposure, pollen allergy, wind, dust, infections, and eye strain. More than 80% of study participants experienced complete relief of eye redness, swelling, burning, and sticky secretions within 6–14 days.
"How To Restore Perfect Vision"
DIGITAL EXCLUSIVE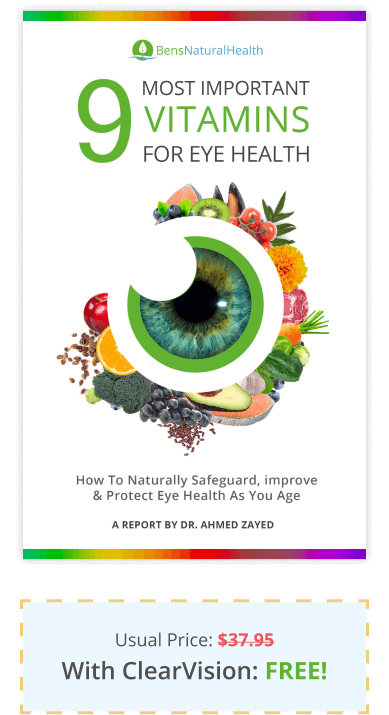 Maintaining your eye health as you age is vitally important.
This is why we asked Dr. Ahmed Zayed to write "How To Restore Perfect Vision". A complete dietary guide to eye health.
Inside you will discover...
Which 9 secret superfoods can actually improve your vision, increase clarity, and protect your eyes from age-related macular degeneration.
How to protect your eyes from free radical damage and ensure long-lasting optical health.
What the nutrients can help you slow and reverse the progression of developing issues before they cause damage to your eyes.
This book explains in plain jargon-free English the simple, natural, and holistic ways to preserve and protect your eyes.
Normally, this important book sells for $37.95
But you can get a copy for FREE when you order ClearVision today.
That's right, just by ordering ClearVision, you will be able to instantly download "How To Restore Perfect Vision".
+Free Shipping

But don't take our word for it. Here is what some of our best customers have to say about using our products!
+Free Shipping

What exactly does ClearVision do?
ClearVision is an all-natural, 100% organic supplement targeted to deliver EXACTLY the compounds your body needs to maintain and improve macular health. ClearVision is formulated to reduce your risk of developing cataracts and other age-related macular diseases.
Is ClearVision safe?
Yes, ClearVision contains 16 active ingredients in clinically significant dosages which are all completely natural and safe.
How long should I use ClearVision?
ClearVision can be used as a daily nutritional supplement for those who struggle with declining eye health and vision impairment. Once you have experienced good results, we strongly recommend that you continue to use ClearVision as a prophylactic. Continued regular use in conjunction with the ideal diet and lifestyle will help to keep your eyes healthy and vision sharp.
How many capsules a day do I need to take?
You should take 2 capsules per day for maximum efficacy.
How soon will ClearVision begin to work for me?
With regular use, most of our customers report noticeable improvements in the first few weeks (some sooner!) with continued, gradual improvements thereafter. To achieve absolutely optimum results as quickly as possible, we also recommend a specific diet and lifestyle which you can read about on our blog.
Are there any negative side effects of ClearVision?
Our formula is a potent all-natural remedy with no known side-effects. Each ingredient used is 100% natural and they all go through a stringent testing protocol before being added.
Is there a money-back guarantee?
Yes, we are so confident in ClearVision efficacy and quality that every bottle comes with an ironclad, no questions asked 90 Day 100% Money Back Guarantee*.
How is ClearVision made?
ClearVision is a complete and advanced macular health supplement that combines 16 potent ingredients backed by scientific research. Best of all, we manufacture in an FDA audited lab and manufacturing plant in New York State using the most advanced and stringent quality controls in the industry.
Are you a real company?
Yes, Bens Natural Health has been selling natural health supplements for more than 20 years, in Europe and the USA.
You can reach us via:
Customer Service Email Address: [email protected]
Customer Service Toll Free Phone Number : 888-868-3554
What will I be billed on my statement?
Our products will be billed under "BEN ONG"
How do I order ClearVision?
You can order ClearVision through our 100% secure shopping cart. Simply click on the yellow "Buy Now" button.
You will then be sent to our secure checkout, then simply enter your shipping and billing information to complete your order. It only takes 2 minutes. (Ships in 1-3 days
Order over the phone
Placing your order over the phone is easy.
Just call 1-888-868-3554 any time and one of our staff will be happy to assist you. Your personal information will never be shared.