Introducing
The Prostate Health Program
A combination of 3 of the most effective supplements for prostate health in the world. Exactly what you need to restore your prostate health, delivered straight to your door, every month. Each one is designed to work synergistically together while addressing different elements of prostate disease.
Together they help restore and maintain optimal prostate health, shrink the prostate gland, alleviate symptoms, lower PSA scores and clear out urinary, bladder and prostate infections.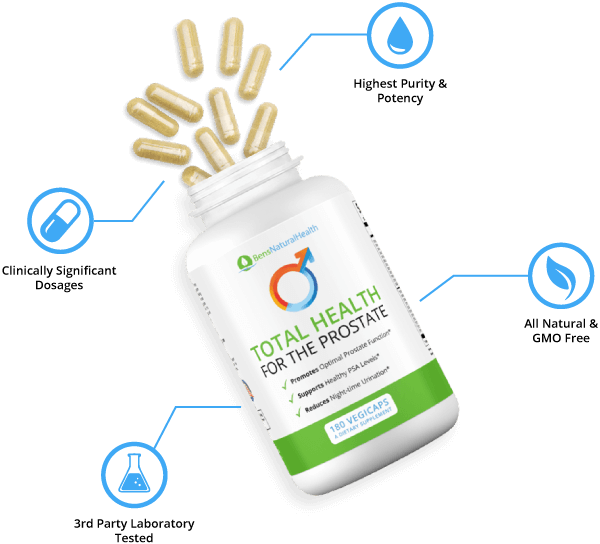 MORE POWERFUL & MORE EFFECTIVE
Different nutrients, compounds and ingredients need to be prepared in different ways to ensure maximum bioavailability and efficacy. All herbs are cold pressed and preserved in alcohol. Minerals are chelated with amino acids. Vitamins are natural, not synthetic. By creating a program of 3 supplements, you can have different preparations and different approaches, allowing you to maximize the potency and efficacy of each individual supplement.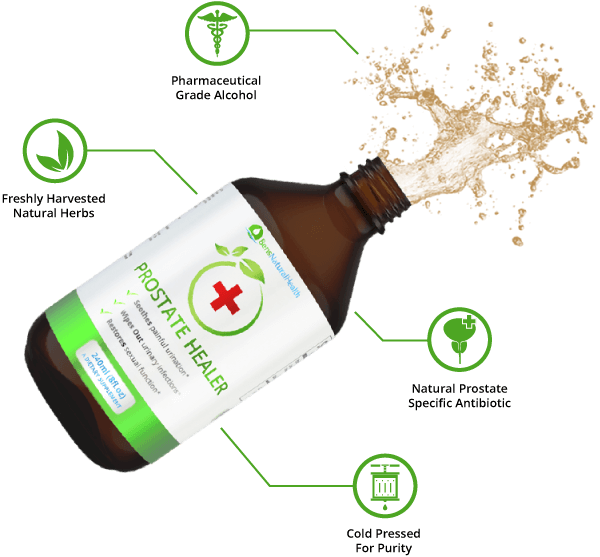 BENEFITS & BONUSES
Being on the Prostate Health program has advantages over simply buying all 3 products individually, not least of all is a better price. But you also receive additional free seasonal supplements every few months that help you maintain general, mental and sexual health. You also get free upgraded shipping on each months shipment, and free access to the VIP content library that contains special reports, videos and exclusive content that is only for program members.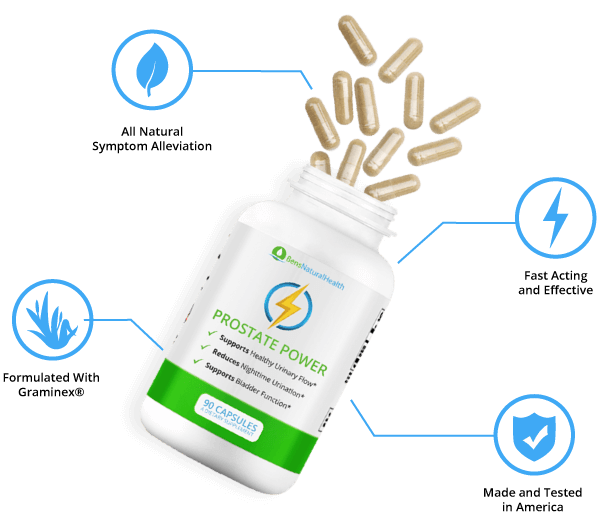 Prostate Health Program contains ingredients clinically proven to:
Shrinks Prostate Gland
Formulated with natural 5 alpha-reductase inhibitors and powerful natural ingredients that lower DHT levels and reduces the size of the prostate gland.
Fights BPH and Prostate Disease
All-natural, high quality mineral, vitamin and herbal compounds ensure maximum energy and vitality throughout the day and restorative sleep at night.
Reduces Night Time Waking
All natural, high quality mineral, vitamin and herbal compounds ensure full nights or restorative sleep without interruption.
Improves Urinary Symptoms
A Multifaceted approach to urinary symptoms, ensures optimal bladder, kidney and prostate health, while strengthening flow speed and strength.
Antibacterial & Antiviral Formulation
Formulated with Immune boosting compounds that specifically target fungal, bacterial and viral infections of the prostate, bladder and urinary system.
Synergistic formulation
Not just a collection of beneficial ingredients but a clinically formulated complex of nutrients that work synergistically to reduce BPH symptoms in multiple ways.