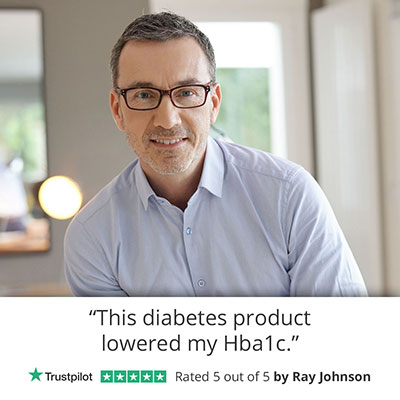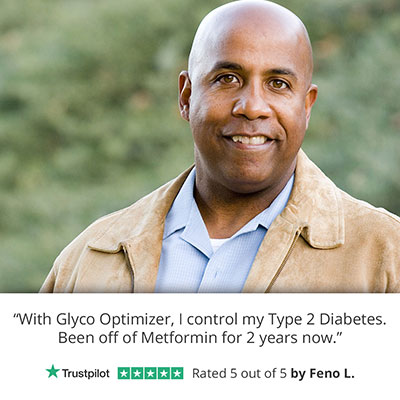 REVEALED:

How Men And Women Are
Naturally Reversing Their Type 2 Diabetes

In Less Than 90 Days, Without Drugs or Surgery.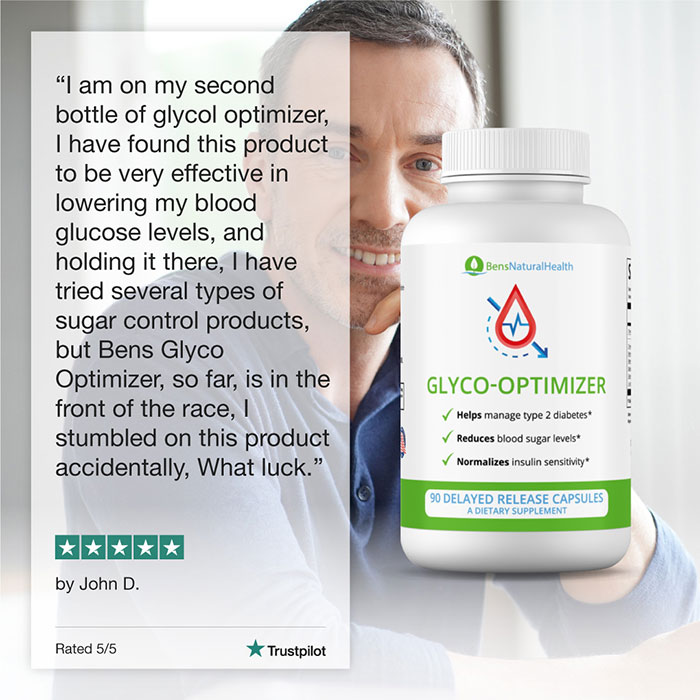 Managing Diabetes Is Hard
...But what if it didn't have to be?
What if there was a simple solution to your Diabetes? A proven, effective, side effect and risk-free, all-natural alternative to drugs or surgery... that worked fast?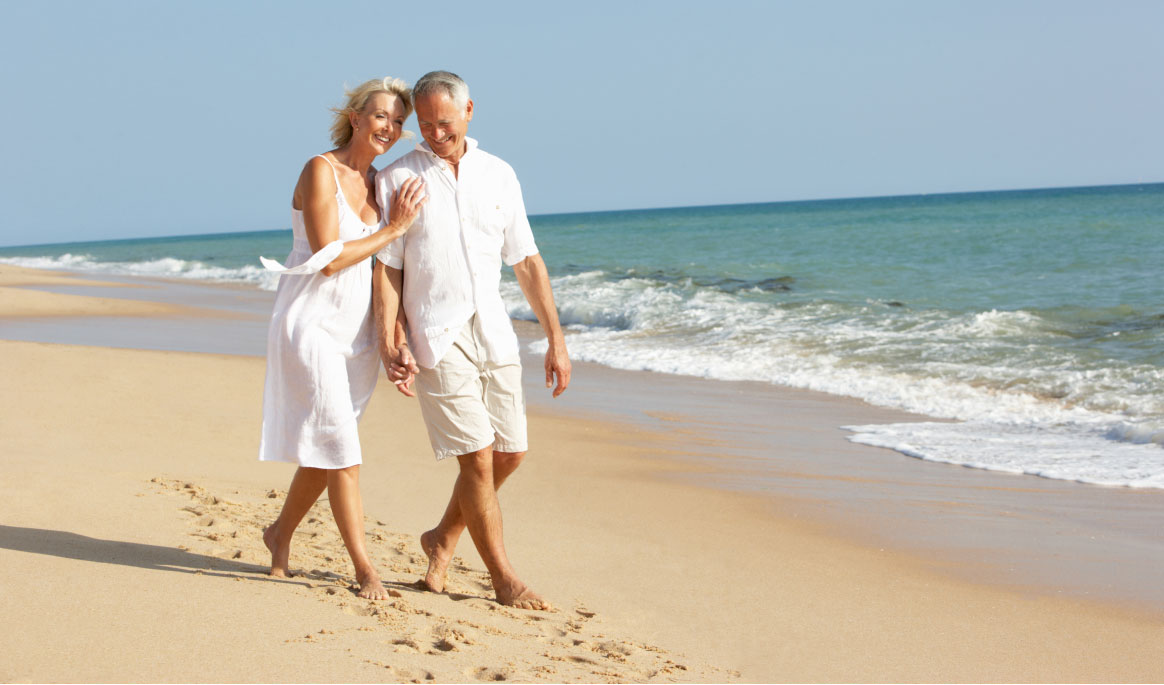 An all-natural way to reverse type 2 diabetes problems that wouldn't just hide the symptoms but would help you tackle the underlying cause and offer you a real solution to your health concerns. A way that you can speed up your journey to diabetes freedom, turbocharge weight loss, and help your body's natural systems restore metabolic health.
What if I told you that there was a 100% natural supplement that contained clinically significant dosages of powerful, all-natural ingredients, which had proven to help reverse type 2 Diabetes and restore blood sugar control.
A supplement that would let you start feeling better within just a few short weeks.
A supplement that helps you shed excess pounds, while improving blood sugar control.
A supplement that would let you take back control.
Introducing GlycoOptimizer For Prediabetes & Type 2 Diabetes
GlycoOptimizer is the most effective, highest quality, and fastest working Type 2 Diabetes supplement in the world. It is the only one that contains clinically significant dosages of every ingredient you need to, take back control of your health.
It was formulated to help you shed excess weight, gain control of your blood sugar and permanently reverse type 2 Diabetes.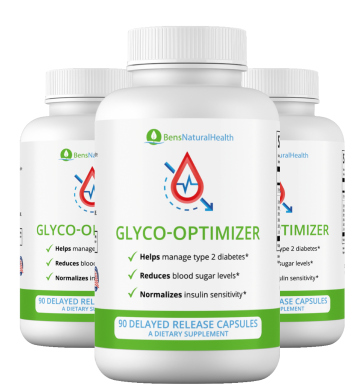 RESTORES Normal Blood Sugar Levels
REDUCES Cholesterol
EASES Nerve Pain
BOOSTS your immune system
FIGHTS oxidative damage
ACCELERATES Weight Loss
LOWERS Insulin Resistance
REVERSESType 2 Diabetes In 90 Days
The Only Diabetes Health Supplement Recommended by Doctors & Backed By Research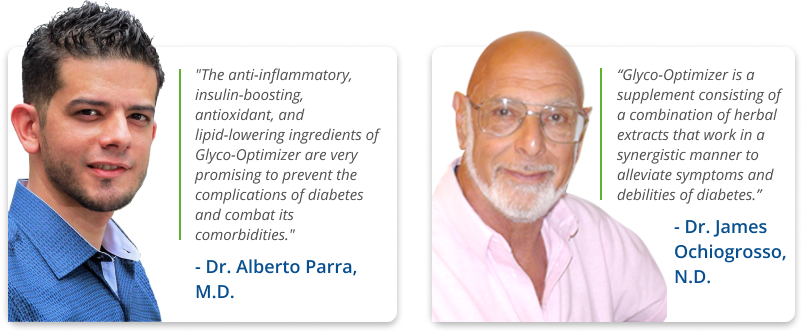 100% AMERICAN SUPPLEMENTS
MADE IN THE USA
All ingredients are sourced and manufactured in the US and Europe and undergo quality and safety testing at 3rd party laboratories.
How Does It Work?
GlycoOptimizer is a powerful all natural blend of 7 ingredients in clinically significant dosages, carefully selected for their beneficial effects on blood sugar levels, insulin resistance and metabolic health. This combination of nutrients has significant synergy, meaning that each of these ingredients BOOSTS the effects of the others.
Diabetes Reversing Nutrient 1: Phellodendron Bark, (Berberine Hydrochloride)
Berberine is an extract that comes from tree bark. Studies have shown that a concentrated supplement made from it is able to control blood sugar levels by inhibiting absorption of sugars in the intestine and enhancing insulin production.
Other research has shown that Berberine also reduces blood lipids (fats) and aids in weight loss.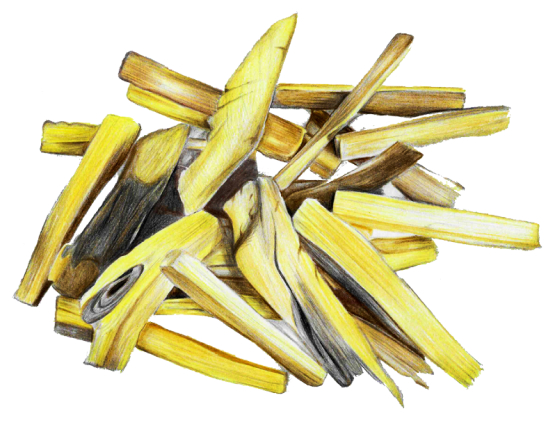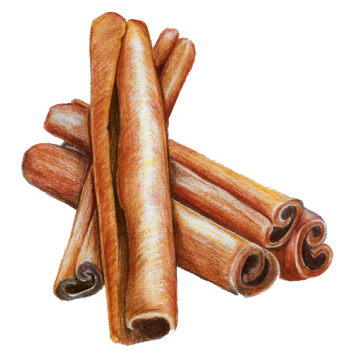 Diabetes Reversing Nutrient 2:
Cinnamon Bark, (Cinnanmaldehyde)
Cinnamon is actually a potent diabetes reversing nutrient.
This is because the cinnamon in Glyco-Optimizer is rich in Cinnnamaldehyde which is a chemical that aids in blood glucose management through improving insulin release and enhancing insulin sensitivity.
Diabetes Reversing Nutrient 3:
Chromium Polynicotinate
Chromium plays a vital role in metabolizing proteins, carbohydrates and fats as well as helping you maintain normal blood glucose levels .
Chromium actually enhances the efficacy and absorption rates of insulin in the body, making it an essential nutrient for diabetics.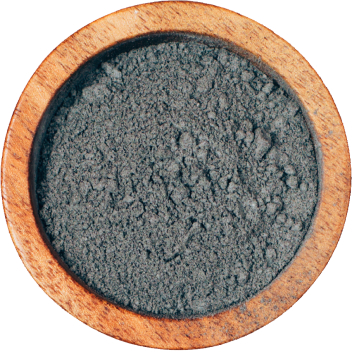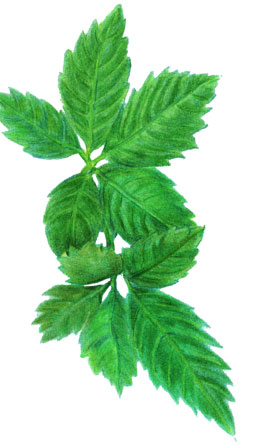 Diabetes Reversing Nutrient 4:
Gynostemma Pentaphyllum
Gynostemma is a well-known diabetes reversing nutrient; the plant has been used for centuries in south Asian countries as a weight loss and diabetes cure.
It is traditionally brewed in Tea, however studies have shown that a concentrated extract taken as an oral capsule enhances insulin sensitivity, which in turn leads to improved glucose control.
Diabetes Reversing Nutrient 5:
Bitter Melon, (Momordica Charantia)
Bitter Melon is actually a subtropical vine that has been used in traditional Asian medicine and cuisine since it was first introduced to china in the 14th century. .
Studies in the last 10 years have shown that bitter melon actually increases insulin secretion while decreasing insulin resistance. This, helps restore normal blood sugar levels and pancreatic function.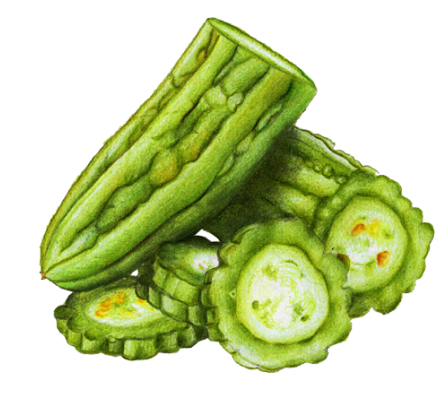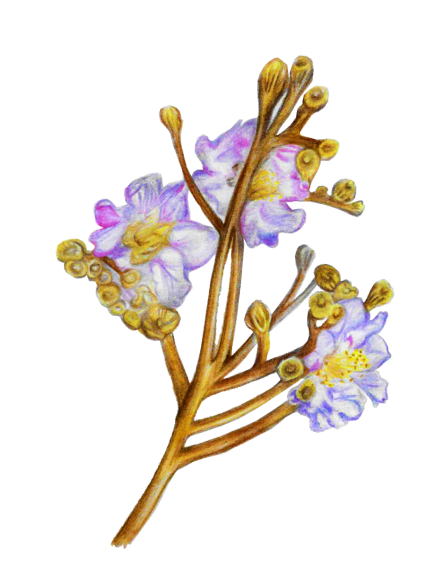 Diabetes Reversing Nutrient 6:
Banaba, (Corsolic Acid/ Lagerstroemia Speciosa)
Banaba is my secret recommendation, a lesser known nutrient that I have included in Glyco-Optimizer as it is so powerful for reversing type 2 diabetes. It contains the bioactive ingredient corosolic acid which has been shown to help increase the amount of glucose absorbed by our cells.
It does this in 3 different ways: firstly by mimicking insulin, secondly by improving glucose transportation, and thirdly by increasing the amount of glucose which can be absorbed by your cells. This helps normalize blood glucose levels.
Diabetes Reversing Nutrient 7:
L-Leucine
Leucine is an essential amino acid that is used in the biosynthesis of proteins. Supplementation of L-Leucine has been shown to significantly reduce HbA1c levels making it a powerful tool to help reverse type 2 Diabetes. It has also been shown to help improve blood sugar control and improve insulin sensitivity. .
L-Leucine has also been shown to have numerous positive effects that are helpful for weight loss including a thermogenic effect, increasing resting energy expenditure, and cholesterol management.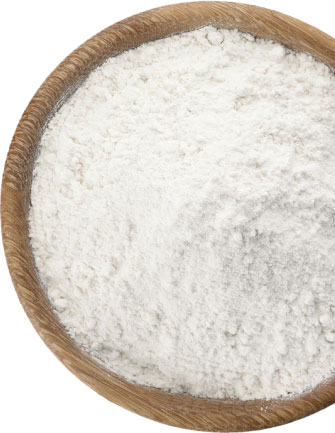 Introducing GlycoOptimizer For Prediabetes & Type 2 Diabetes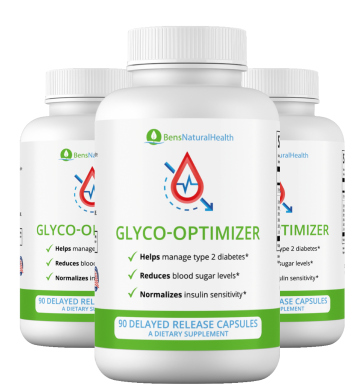 RESTORES Normal Blood Sugar Levels
REDUCES Cholesterol
EASES Nerve Pain
BOOSTS your immune system
FIGHTS oxidative damage
ACCELERATES Weight Loss
LOWERS Insulin Resistance
REVERSESType 2 Diabetes In 90 Days
PROOF IT WORKS
But don't take our word for it. Here is what some men and women who used to suffer from Type 2 Diabetes just like you have to say about GlycoOptimizer!
Glyco-Optimizer Clinically Formulated To Help Reverse Type 2 Diabetes
The world's #1 natural supplement for fast-acting prostate relief. Designed to restore optimal prostate health without prescription medication or invasive surgery.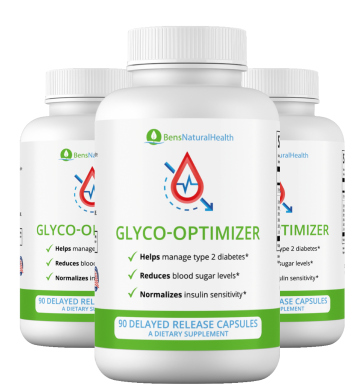 RESTORES Normal Blood Sugar Levels
REDUCES Cholesterol
EASES Nerve Pain
BOOSTS your immune system
FIGHTS oxidative damage
ACCELERATES Weight Loss
LOWERS Insulin Resistance
REVERSESType 2 Diabetes In 90 Days
Limited Time Only
Exclusive Bonuses
Today, and only on this webpage, GlycoOptimizer is on special offer. Not only will you get a discount but when you order you will get over $735.75 FREE value from four exclusive bonuses, chosen specifically for you.
These bonuses will help speed up your journey to Diabetes Freedom and are only available for FREE via this webpage.
What are these exclusive bonuses you ask...
I remember when I was first diagnosed as having Type 2 Diabetes how difficult it was for me to get reliable answers to my questions about diet, exercise, sex, sleep, life expectancy and all my other concerns. It was incredibly frustrating. And nowadays there is so much misinformation and noise online, it is hard to find direct, clear and expert answers.
That's why I created a confidential ask me anything hotline.
You get a direct phone line and email support, that is only available to GlycoOptimzier customers. All your questions answered, all your problems addressed. My clinical team will be at your fingertips, able to provide you answers to your questions within 24 hours!
Think about it, how much would it normally cost for private, personalized nutritional advice, or to consult an expert in diabetes or metabolic health... $200? $300? More? You can get that for FREE, as an exclusive bonus when you buy GlycoOptimizer today.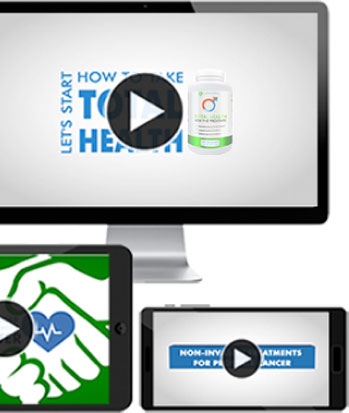 My video library contains short informative and helpful video lessons for improving your metabolic health, losing weight, working out better, fixing your sleeping patterns and many more.
Each short video will give you tips and tricks that help you improve your health. The videos are all created in partnership with doctors, personal trainers, naturopaths, nutritionists and experts.
The videos are packed full of vital information, and come with downloadable resources.This video library normally costs $167.85 for lifetime access, but you can get it for FREE, as an exclusive bonus why you buy GlycoOptimizer.
Natural Choice Newsletter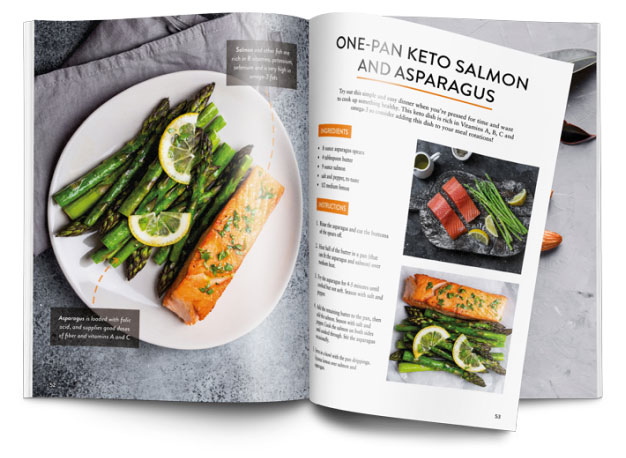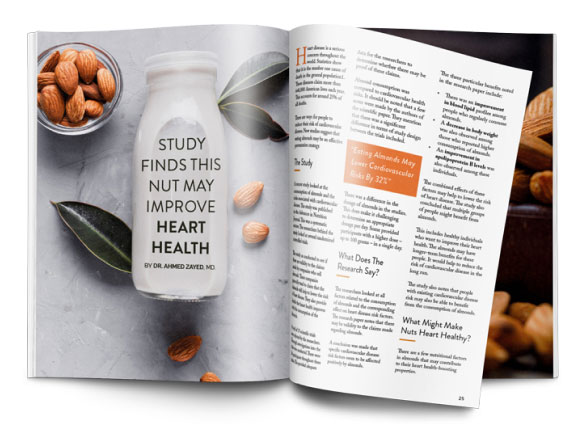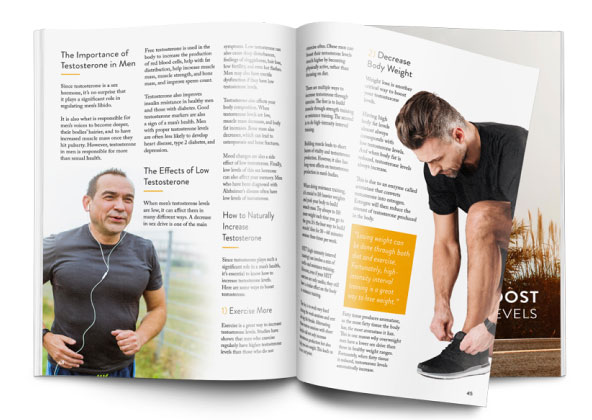 The Natural Choice is a quarterly health journal packed full of accurate, practical, and vital health news. Every article is doctor written, and curated by our editorial team to help you live a longer, healthier and more active life. Each issue of "The Natural Choice" contains actionable advice that can help you lose weight, build muscle and avoid diseases. Nutritionist & chef created recipes, personal trainer crafted workout routines and the latest research broken down by a specialist. !
Each issue of the natural choice normally costs $20, but you get the next edition for FREE when you buy Glyco Optimizer today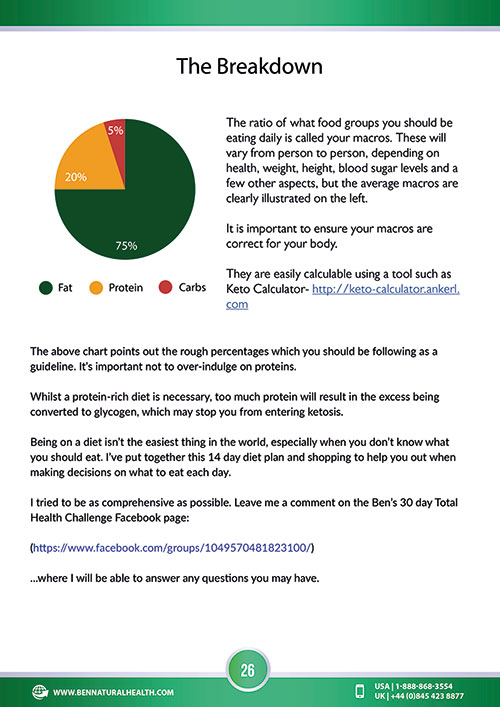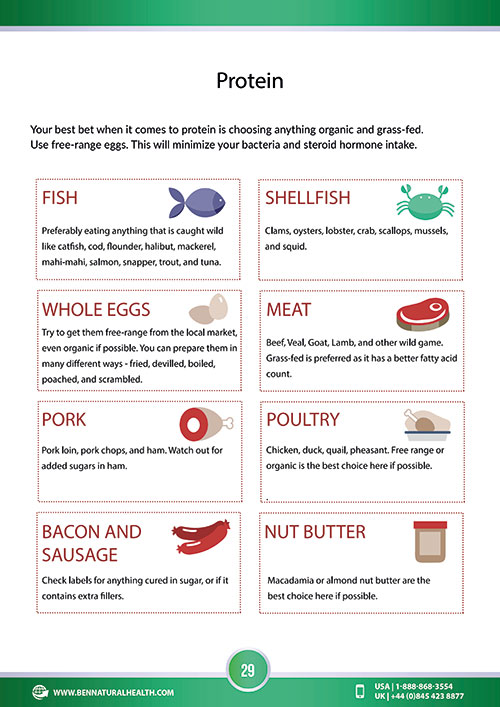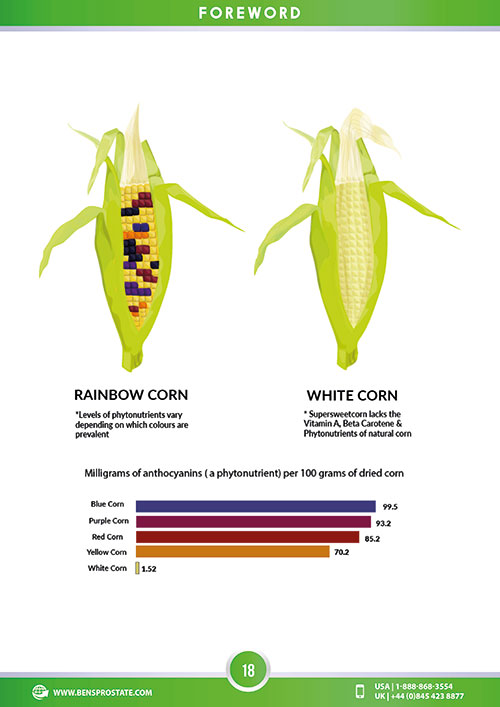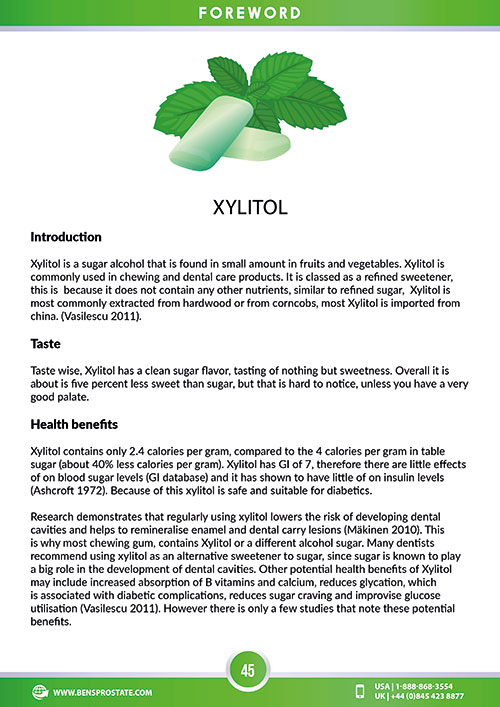 Once a year my clinical team and I sit down and write up an in depth special report, each one is a complete breakdown of the research on an important particular subject.
These reports normally cost $99.95 each, in fact if you go over to my website you can see them all for sale at that price right now. These are amazing reports that take the clinical team months to write, they are best sellers and so valuable, we have never offered them for free before. However, exclusive to this page only, and for a limited time, you can get 2 of these reports completely FREE! That's $199.90 of bonus content.
One of them is a breakdown of two increasingly popular diets, the Ketogenic and Paleo diets. You may have heard about the many potential health benefits of these diets. How they can help you lose weight, or improve blood sugar control... but is that true?
In this special report, we dive deep into the research, dispel the myths, and answer the important questions, how to safely and easily apply ketogenic or paleo principles to your own diet, and if it is even worth it?!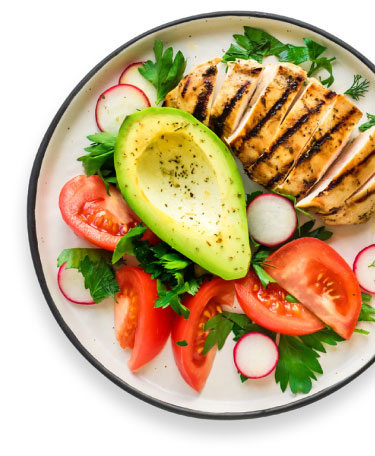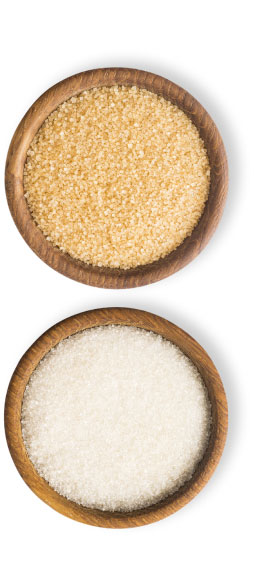 The second report you will also receive is our sugar and sugar alternative analysis. It breaks down all the major sugar and sugar alternatives available in your local supermarket or hidden in your food
Find out which ones are safe to eat, and which ones have been associated with inflammation, diabetes and increased heart disease.
This is a must read for anyone with diabetes, and will help you make healthier decisions when you shop.
How Much Are All These Bonuses Worth?
All these bonuses add up, that means that you're getting $735.75 in FREE BONUSES today.
Don't forget you are getting:
Ask-Me-Anything Hotline!
$348.00 VALUE
Video Library Membership
$167.00 VALUE
Natural Choice Newsletter
$20.00 VALUE
Latest Special Reports
$199.97 VALUE
Now, with that said, the question is still there...
How Much Does Glyco-Optimizer Cost?
You might think that to get all these bonuses you would have to pay more than everyone else...
But actually you are going to pay less…. Because on top of the $735.75 of Bonuses there is a $90 multibuy discount that you can get when you order a 90 day supply of Glyco-Optimizer today.
Oh... and if that's not enough you also get FREE shipping, and the 100% money-back guarantee.
Glyco-Optimizer normally costs $239.85 for a 3 month supply, but with your multibuy discount you can get it for only $149.85
That might sound like a lot, but it's actually only $1.65 a day... That's less than what you spend on coffee each day.
But coffee won't lower your HBA1c levels, coffee won't stop you waking up at night, or lower your risk of cardiovascular disease and it certainly won't help you reverse type 2 diabetes.
For $1.65 a day Glyco-Optimizer will!
For just $149.85, you'll get a 90-day supply of everything you need to take back control of your blood sugar levels.
With the value of the bonuses, the multibuy, and the free shipping you are getting 83% off the total retail price... and there is no risk because you get a complete 100% lab test backed money-back guarantee.
Clinically Effective, Proven
Results, Zero Risk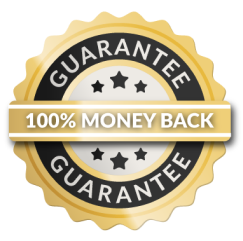 Total Health For The Prostate comes with a
100% iron-clad Money Back Guarantee
We know our supplements work, we have seen the results which is why we can offer a lab result backed 100% iron-clad money-back guarantee.
All you have to do is record your PSA levels before you start taking Total Health For The Prostate for 90 days, and have the PSA test done again afterward. If your PSA levels aren't significantly lower after 90 days, we will 100% refund your money immediately, no questions asked!
Terms and Condition Apply
But this is a special promotional price which will expire very soon. After that, the supplement will only be available via Amazon or on my website at full price.
Don't miss out on this special promotional price.
Don't suffer ineffective drugs & their toxic side effects.
Don't live in fear of the surgeon's scalpel.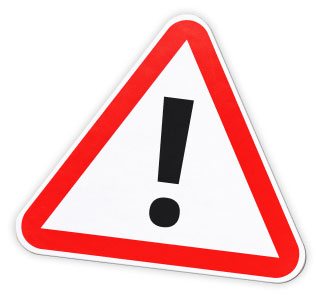 Lower HBA1c levels, lose weight, and get rid of Type 2 Diabetes and high blood sugar permanently
...naturally, safely and quickly.
Glyco-Optimizer For Prediabetes
& Type 2 Diabetes
Frequently Asked Questions
What exactly does Glyco-Optimizer do?
Glyco-optimizer is an all-natural, 100% organic supplement targeted to deliver EXACTLY the compounds your body needs to help you fully reverse type 2 diabetes. It is designed to be taken as part of the diet and lifestyle protocols laid out in the 4th edition of How To Reverse Type 2 Diabetes. It has no known interactions with any of the commonly prescribed diabetes medications, and has zero side effects.
Is Glyco-optimizer safe?
Yes, Glyco-optimizer contains 7 active ingredients in clinically significant dosages which are all completely natural and safe. It is manufactured and tested in FDA audited facilities in the United States following cGMP manufacturing processes.
How long should I use Glyco-optimizer ?
Glyco-optimizer can be used as a daily nutritional supplement for people with type 2 diabetes, pre-diabetes, metabolic syndrome or X syndrome. Once you have restored normal blood sugar levels and your HBA1c score is within normal parameters, you will have reversed your diabetes. Even if you no longer meet the clinical definition of a diabetic, it is safe to continue taking Glyco-optimizer, and you may wish to continue if your HBA1c indicates that you are still at a high risk of relapsing and becoming a diabetic again. Continued regular use in conjunction with the ideal diet and lifestyle will help to maintain your blood sugar level and prevent any further damage to your health.
How many capsules a day do I need to take?
You should take 3 capsules per day for maximum efficacy. You can take all 3 capsules at once with your main meal OR split them between your meals, 1 with breakfast, 1 with lunch and 1 with dinner. Efficacy is not affected, so long as you take the full daily dosage.
How soon will Glyco-optimizer begin to work for me?
With regular use, most people report noticeable improvements in the first 6 weeks (some sooner!) with continued, gradual improvements thereafter. To achieve absolutely optimum results as quickly as possible, we also recommend you follow the specific diet and lifestyle protocols laid out in the 'How To Reverse Type 2 Diabetes' guide.
Are there any negative side effects of Glyco-optimizer?
Our formula is a potent all-natural remedy with no known side-effects. Each ingredient is sourced and tested in the USA or Europe and is 100% natural and they all go through a stringent testing protocol before being added.
Is there a money-back guarantee?
Yes. Glyco-optimizer comes with a 90 Day Money Back Guarantee. To claim it you will need to have had an HBA1c test no later than 3 months prior to when you started taking Glyco-optimizer. After you have completed the full 90 day supply of Glyco-Optimizer and followed the diet and lifestyle protocols, get another HBA1c test done. If your levels haven't significantly dropped… we will REFUND EVERY CENT!
How is Glyco-optimizer made?
Glyco-optimizer is a truly advanced product that combines 7 potent ingredients backed by scientific research. Best of all, we manufacture right here in the USA in FDA audited and GMP compliant facilities. We then use third party and independent laboratories to ensure that the supplement is safe and effective. We use the most advanced and stringent quality control processes in the industry.
Are you a real company?
Yes, Ben's Natural Health is a premium supplement company with a 20 year track record of manufacturing effective and safe supplements for a range of metabolic conditions. You can reach us via:
Email Address: [email protected]
Toll Free Phone Number :1-888-868-3554
What will I be billed on my statement?
Your purchase will appear on your statement as "BensNaturalHealth.com"
How do I order Glyco-optimizer?
You can order Glyco-optimizer through our 100% secure shopping cart. Simply click on the yellow "Buy Now" button. You will then be sent to our secure checkout, then simply enter your shipping and billing information to complete your order. It only takes 2 minutes. (Ships in 1-3 days)
1.Click Here to Order Glyco-optimizer Online
2. Order over the phone
Placing your order over the phone is easy.
Just call 1-888-868-3554 any time and one of our staff will be happy to assist you.
Do I need to get three bottles at one time?
While single bottles can be purchased via our website and customer services phone line, we normally recommend that you purchase 3 bottles as it takes an average of 90 days to fully reverse your type 2 diabetes, if you follow the dietary and lifestyle advice in our guide and take the supplements. If you have had diabetes for several years then it may take longer to reverse your diabetes. There are multi-buy discounts available as well making it cheaper to buy multiple bottles than single bottles.
What if I experience any side-effects upon taking the supplement, what should I do?
We are not aware of any side effects relating to taking the all-natural Glyco-Optimizer supplement. However, if you believe you are experiencing some unknown side effect, you may wish to temporarily cease taking the supplements and contact our customer support or clinical nutrition team and they will assist you.
Should I stop taking Metformin, BP meds and cholesterol meds once I start taking Glyco-Optimizer?
Glyco-Optimizer is safe to take alongside your medication. We do not advise that you stop taking any medication without first consulting your primary care physician. Only adjust your medication dosages after being told to by a medical professional and after any requisite blood tests. If you follow the protocols laid out in "How To Reverse Your Type 2 Diabetes" and take Glyco-Optimizer, than once your HBA1c levels are below the clinical threshold of type 2 diabetes, you may wish to talk with your doctor about stopping your diabetes prescriptions.
What are the contraindications of Glyco-optimizer with other medicines?
Glyco-optimizer may interact with Cyclosporine (which is used to prevent organ rejection in people who have received a liver, kidney, or heart transplant). If you are currently using diabetic medications then it is important to monitor your blood sugar levels while using Glyco-optimizer, as you may need to reduce your dose of medications. Make sure you maintain the diet and exercise throughout the process and always consult your primary health care professional before making changes to your medication or dosage.
Can I take Glyco-optimizer together with Total Health? Prostate Healer? Prostate Power?
Yes, Glyco-Optimizer can be taken alongside Total health, Prostate Power, and Prostate healer, or any other Ben's Natural Health Product
Will it work for Type 1 Diabetes?
This product does not help type I diabetes. Type I diabetes is an autoimmune disorder, meaning that the body produces antibodies that destroy the cells in the pancreas that are required for releasing insulin. Type II diabetes is predominantly a metabolic disease, and Glyco-optimizer tackles the metabolic aspects of type II diabetes.
I am not diagnosed with Diabetes but with high bad cholesterol levels, should I take Glyco-Optimizer?
Glyco-optimizer contains berberine, an ingredient that helps to control cholesterol levels. Glyco-optimizer can be safely and effectively taken as a way to control cholesterol levels.
I just want to lose weight, can I take Glyco-optimizer?
Glyco-Optimizer contains ingredients that have been proven in clinical studies to help with weight loss. This includers berberine that has been shown to improve weight loss and modulate appetite. You can safely take take Glyco-optimizer to help you lose weight even if you are not diabetic.
Will Glyco-optimizer lower my blood pressure?
In conjunction with a healthy diet, Glyco-optimizer can help to lower blood pressure. Glyco-optimizer contains quercetin which has been shown to randomized control trials to lower blood pressure in individuals with hypertension.
Is Glyco-optimizer vegan-friendly?
Yes, all the ingredients in Glyco-Optimizer are suitable for vegans, even the capsules we use are vegan, non-gelatin, delayed-release capsules.