Are you worried about your PSA levels?
The food you eat can make a difference.
A plethora of evidence on prostate health shows that proper nutrition and an active lifestyle can benefit the prostate.
The high prevalence of prostate cancer among men continues to rise, particularly in countries where men focus on a Western-style diet.
Many dietary patterns, factors, and nutrients can affect prostate cancer progression and incidence.
Omega 3 fatty acids, low carbohydrate intake, tomatoes, and green teas show promise in curbing prostate cancer risk or progression.
Here you can take a closer look at the foods that can benefit the prostate. In particular, which foods will lower PSA.
Get Your FREE PSA Lowering Diet Plan!
Naturally lower PSA levels
Reduce nighttime trips to the bathroom
Enjoy better bladder control and urine flow
8 Foods to Lower Your PSA Levels
1. Tomatoes
Tomato consumption, including tomato products, is linked with a decreased risk of prostate cancer.
Researchers found a drop of 10.77% in PSA (prostate specific antigen) in patients with benign prostatic hyperplasia. To get the desired result, volunteers consumed 50g of tomato paste every day.
Lycopene in tomatoes has potent anti-cancer compounds found in many animal studies. High lycopene intake is associated with decreased blood vessel formation in prostate carcinoma. This makes lycopene a viable option for a healthy prostate.
2. Broccoli
Cruciferous vegetables, like broccoli, can be beneficial for the prostate gland. Broccoli can lower PSA levels and benefit prostate health in general.
A 2017 report indicates that broccoli sprouts could delay the formation of prostate cancer and curb cancer's severity. The broccoli hampered the cancer progression and incidence.
3. Pomegranate Juice
In limited reports of men with recurrent prostate cancer and rising PSA, experts found that consuming pomegranate juice or taking it in the form of extract slowed PSA doubling time (the rate at which PSA is increasing).
This could make the juice one of the foods to lower PSA. But, more research is necessary to evaluate its full impact on cancer in cancer patients.
4. Spinach
When you make food choices that benefit overall prostate health, you can naturally lower PSA levels. Plant foods like spinach are packed with vitamin E.
In a cup of raw spinach, you are getting 4% DV per serving, which makes it a highly beneficial addition to any diet.
Spinach might prove helpful when it comes to prostate cells and PSA screening. Evidence suggests that the risk of aggressive prostate cancer dropped with an increased intake of spinach.
5. Flaxseeds
Flaxseeds could curb PSA levels and decrease the aggressiveness of prostate tumors. For men already taking treatment for the carcinoma, these foods can make a solid heart-healthy addition to their diet.
They also supply the system with key micronutrients like selenium, thiamine, manganese, and magnesium.
6. Tuna
Oily fish like tuna, salmon, and sardines are rich in omega fatty acids and vitamin D. Fatty acids have been found to be good for the prostate and reduce tumor size.
A preclinical study shows that if the ratio of fatty acids in a normal Western diet were to include more omega 3 and less omega 6, then PSA levels could decrease.
Data on fatty acids suggests that men who added fish to their diet about five times a week had a 48% lower risk of prostate cancer death compared to those who consumed fish less than once a week.
7. Olive oil
Consistently following a Mediterranean diet could be beneficial for PSA levels in men with early-stage prostate carcinoma. It can reduce PSA and boost the immune system.
A primary component of the Mediterranean diet is olive oil. The phenolic compounds in the oil exert some potent chemo-preventive effects. That includes antioxidant effects and impact on cancer cell signaling, cell cycle proliferation, and progression.
For those receiving treatment, whether radiation therapy or hormone therapy, this diet can supply the body with a hefty dose of vitamins and minerals.
8. Garlic
Eating garlic for a short time significantly decreases serum PSA. It can affect the PSA level through its antiandrogenic effect (the ability to decrease unwanted blood vessel growth).
This is something to consider when interpreting the results of a PSA test. Epidemiologic research indicates that high garlic consumption reduces the incidence of cancer.
Even compounds isolated from this food may carry tumor-suppressive and cancer-preventive effects. This makes garlic a practical addition to any diet. Especially for men prone to advanced prostate cancer.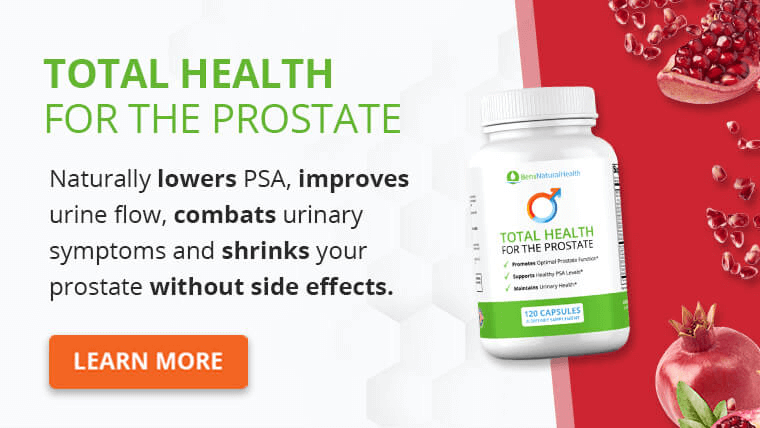 Conclusion
The type of food you incorporate into your diet can affect the prostate. Although beneficial foods can't replace the effects of conventional treatment for cancer, they can set you on the right track.
Explore More