What's Our Goal?
Our goal at Ben's Natural Health is to provide you with content you can trust.
We have a dedicated team of physicians, naturopaths, nutritionists, dieticians, endocrinologists, and public health experts, as well as an extended team of highly qualified writers and editors, who help us ensure that the content we publish is up-to-date, accurate, and evidence-based.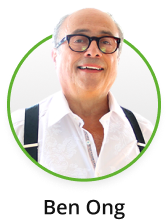 Our founder, Ben Ong, is a leading authority on prostate and metabolic health. Upon being diagnosed with BPH, Ben shunned away from recommendations of medication, prostate biopsies, and surgeries. Instead, he set out on a mission to discover a natural, effective and side-effect-free solution for BPH. On unveiling the integral role of diet, lifestyle, and natural supplements, he decided to publish his bestselling book, 'All About The Prostate,' so that men worldwide could benefit from the wealth of research and scientific studies he uncovered.
Meet Our Team Of Medical Experts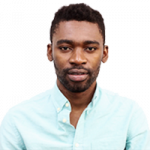 Dr. Chinedu Anthony Anene
Highlights
Dr. Anene has built software tools for predicting the risk of prostate cancer progression and mapped the immune cells in tumor samples.
He has also published articles describing how different skin cancers progress to advanced diseases through changes in their DNA makeup.
He believes that patient care should be evidence-based and personalized. Research into the molecular mechanisms that drive cancer development and progression allows him to act on his beliefs and provide a better way for disease management.
Experience
Dr. Chinedu Anthony Anene is an experienced computational biologist with over eight years of experience applying informatics methods to broader medical science research. For his PhD, he characterized the miRNA mechanisms underlying the deregulation of endothelial cell function by platelet microparticles in cardiovascular diseases.
Following on from the above, he moved to Queen Mary University of London to perform research in cancer development and progression. He worked on the different aspects of cancer genomics and gene regulation in prostate and skin cancers. In his current role at London South Bank University and Queen Mary university, his current research is focused on applying novel computational approaches to multi-omics datasets to characterize the molecular mechanism of diseases (including cancer, cardiovascular diseases, and infectious diseases) and using such insight to develop new tools for patient management and therapeutics.
Education
Dr Anene graduated with distinction from University of Bradford, UK with a master's degree in biomedical sciences. He completed his doctoral research in cardiovascular diseases and molecular biology at University of Bradford.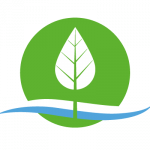 Ben's Natural Health Team
Our team is made up of doctors, nutritionists and certified experts with deep knowledge of metabolic health conditions, as well as writers and editors with extensive experience in medical writing.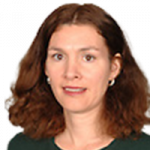 Dr. Carolyn Ecelbarger
Highlights
As a renal physiologist and nutritionist, by training, I have focused heavily on regulation of the kidney by insulin and in altered metabolic states, such as obesity and both type 1 and type 2 diabetes. Coming from a productive fellowship at the NIH in Dr. Mark Knepper's laboratory, I have been funded as a Principal Investigator by the U.S. government via K01, R01, and R21 mechanisms; foundations, e.g., the American Diabetes Association, the American Heart Association, the National Kidney Foundation, as well as by industry.
Experience
In the last 10 years, I generated a number of mouse lines with renal-cell-specific knockout of the insulin receptor (Insr). I am now expanding these studies to include knockout of the insulin-like growth factor receptor (Igfr1), the mammalian target of rapamycin (mtor) and microRNA 451, a microRNA with a putative role in diabetic nephropathy. In 2013, I conducted a sabbatical at the NIH to be trained in deep sequencing and transcriptomics and am incorporating these novel approaches in the laboratory. In general, we conduct whole animal studies (mice and rats), measure blood pressure by radiotelemetry, assess metabolic parameters such as glucose tolerance, and determine protein and RNA expression in the kidney using a variety of molecular means.
Education
Dr. Ecelbarger received her Ph.D. from the University of Wisconsin-Madison in Nutritional Sciences in 1992. She went on to train as a postdoctoral fellow at the National Institutes of Health in Bethesda. She started her own laboratory at Georgetown University in 1998 and has been funded from the NIH as well as private sources.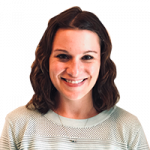 Diana Gariglio-Clelland (RD)
Highlights
Diana collaborated with primary healthcare providers in a pilot program to assist patients in adjusting their insulin levels to meet their blood sugar goals. On average, patients lowered their hemoglobin A1c levels by over 2% through working with Diana. This collaboration was the first of its kind in the organization.
I enjoy helping other people improve their quality of life, both physically and mentally. Nutrition plays a big role in both physical and mental health, and I find joy in helping people reach their goals and notice a positive difference in how they feel. Nutrition has played a big role in my life, and I enjoy sharing that knowledge and experience with others.
Experience
Diana has worked as a dietitian in an inpatient hospital setting, where she assessed patients' nutritional needs, recommended nutrition support, and offered nutrition education. She also worked in a primary care clinic providing nutrition education for people of all ages, as well as offering nutrition education for high-risk women and children in the WIC program.
Education
Diana graduated with honors from the University of Idaho with a Bachelor's Degree of Science in Nutrition and Dietetics.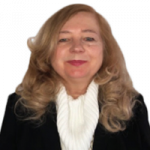 Dr. Donna Schwontkowski
Highlights
In addition to running a medical practice, Dr Donna has had a long and distinguished career as a medical teacher, both running courses at various universities and also as a published author of several books and as a television presenter on health issues.
Experience
With experience spanning 24 years in the health field as a chiropractor, nutritionist, dietician, researcher, writer and professional speaker, Dr. Schwontkowski brings copious knowledge of the world of alternative medicine and conversely of the harms that can be suffered from dangerous drugs and devices.
Donna is the author of numerous books and has featured on her own television show in the Sacramento, California, area for over four years.
Education
Dr. Donna Schwontkowski received a Doctorate in Chiropractic Medicine (D.C.), from the National College of Chiropractic, Lombard, IL, in Dec. 1990.
National College of Chiropractic, Doctor of Chiropractic Medicine
Northern Illinois University, Masters of Science, Nutrition
Northern Illinois University, Bachelors of Science, Nutrition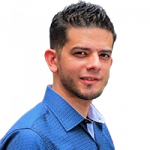 Dr. Alberto Parra
Highlights
Graduated as a General Practitioner in 2015, Medical Sonographer since 2016, and Medical Writer since 2017. Authored and fact-checked thousands of medical articles now available online. Dedicated researcher with the mission of curating medical information and making it available to layman audiences.
I've always been passionate about biology and healthcare topics. I borrowed my aunt's medicine books when I couldn't read and imagined I was lecturing others about the human body. Since then, researching, learning, and teaching have been the cornerstone of my medical practice, and I believe information is the most important asset a patient can have before and after visiting a doctor's office.
Experience
Alberto Parra is a licensed General Practitioner. Starting his medical practice, he decided to extend his compulsory social service to have a close-up experience with patients and communities. After receiving a degree in ultrasound, he worked in hospitals and started his private practice as a Diagnostic Medical Sonographer. He enjoys talking to patients and sharing medical information while moving the probe to look for a clear shot of anatomical structures.
Education
Dr. Alberto Parra graduated as a Medical Doctor at LUZ University in Venezuela. He was a part of a research group focused on human metabolism and then obtained a degree in Medical Sonography in 2016. Since then, his main field of study and continuing education have been related to medical imaging and the different ailments doctors can diagnose with an ultrasound scan, including prostate-related issues.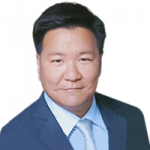 Dr. Ralph Chu
Highlights
Founder and medical director of Chu Vision Institute and Chu Surgery Center, Dr. Chu is an internationally recognized leader in cataract and refractive surgery. He is a fellowship-trained corneal specialist whose practice focuses on cataract, refractive, cornea and minimally invasive glaucoma surgeries.
Experience
Dr. Chu is a sought-after speaker who has traveled the globe lecturing other physicians on minimally invasive glaucoma surgeries. He is a leading authority on modern innovations in cataract, refractive, and minimally invasive glaucoma surgeries. Dr. Chu has participated in more than 90 FDA-monitored clinical trials that have led to new innovations in the vision industry. He has also designed new surgical instruments that are in use today. Dr. Chu has been published in numerous peer-reviewed medical journals and has also been featured in EyeWorld magazine and Review of Ophthalmology.
Education
Dr. Chu earned his medical degree from Northwestern University in Chicago where he was a member of the Alpha Omega Alpha Honor Society. He completed his internship at Evanston Hospital, followed by a residency in ophthalmology at Duke University Eye Center. He furthered his medical training with a one-year fellowship in Minneapolis where he specialized in cornea and external disease, refractive, glaucoma, cataract, and lens implant surgery.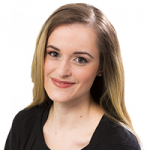 Dr. Corina Kibsey
Highlights
Dr. Corina is a naturopath in the GTA, working out of various locations of Triangle Physiotherapy. Dr. Corina struggled with digestive health for most of her life, to the point where she couldn't remember what normal digestion felt like. It wasn't until she discovered natural treatments for digestive problems that she was able to realize how strong and healthy she could really feel. Dr. Corina is now passionate about bringing this knowledge to others, so that they don't have to suffer like she did. She wants to help people feel like the best version of themselves.
Expertise
Dr. Corina enjoys educating patients by working with them one-on-one. She also loves bringing knowledge to people through her writing. Dr. Corina has written two health- related books, one about tendon injuries and the other on the ketogenic diet. She has also written several articles about mental health and even helped to develop an app with health information for women throughout pregnancy. Dr. Corina has also written research papers on the topics of skin health and dementia.
Education
Canadian College of Naturopathic Medicine
Doctor of Naturopathic Medicine
2011-2015
Wilfrid Laurier University
Bachelor of Arts (BA), Kinesiology
2006-2011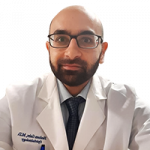 Dr. Hesham Gabr
Medical degree from Ain Shams University, Egypt, completed ophthalmology residency in Egypt with master's degree in Ophthalmology, completed 2 years of vitreoretinal research fellowship at Duke University, USA. Author and co-author of many publications focused on retina research. Currently, Senior Ophthalmology resident, Duke Eye Center, USA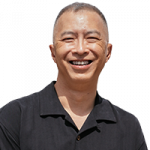 Dr. Howard Tay
Highlights
Dr. Howard Tay is certified by the American Board of Urology and is an active member in the American Urological Association. He has practiced urology in Arizona since 1996. Dr. Tay is recognized as a leading Arizona urologist, including several Phoenix Magazine "Top Doc" awards for urology.
Experience
He is an active member in advancing urology in the state of Arizona and serves on several hospital committees as is past Department Chair of Surgery at Banner Thunderbird Hospital. In addition to his practice, he is an educator training medical students and physician assistants in urology at Midwestern University, Northern Arizona University and the University of Arizona Medical School-Phoenix Campus.
Education
Dr. Tay received his medical degree from George Washington University School of Medicine and Health Sciences in 1990. He then went on to specialize and receive training in Urology from the University of California San Diego.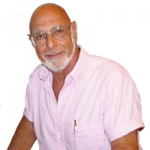 Dr. James Occhiogrosso
Highlights
Dr. James Occhiogrosso is a Natural Health Practitioner specializing in natural approaches to male and female sexual health. He is an author of several books including "Your Prostate, Your Libido, Your Life," He has authored hundreds of articles, and is a frequent guest on numerous radio and TV shows. He often acts as an advisor for men with prostate cancer whose doctors recommend "watchful waiting" or "active surveillance" of their disease.
Experience
He maintains an active practice helping both men and women overcome hormonal and sexual issues associated with aging, including erectile dysfunction, lack of libido, anorgasmia, PMS, menopausal problems, fibromyalgia, and CFS.
Education
Trinity College of Natural Health
N.D., M.H., Natural Health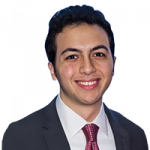 Dr Nizar Abdelfattah
Highlights
Dr. Abdelfattah is an ophthalmology resident with special interest in volunteerism, medical education and academic research. He has attempted to make volunteer mentoring an interwoven part of the fabric of his medical career. He mentors students, residents, and fellows.
Experience
He is a well-known ophthalmology scientist who is double fellowship trained at the University of Southern California, and the University of California Los Angeles. Dr. Abdelfattah is a lead on multiple retinal imaging research studies. His research interests include etiologic and pathogenic factors contributing to chronic eye diseases, quantifying risk factors of macular diseases, applications of artificial intelligence in retinal imaging, global ophthalmology and medical education.
Education
Dr. Abdelfattah obtained his medical degree from the University of Alexandria with upper first class honors. He is now an ophthalmology resident at the prestigious Duke University Eye Center.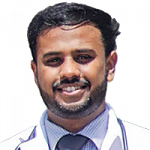 Dr. Akeel Salahudeen
Highlights
Dr. Akeel graduated from Nishtar Medical College and went on to practice at a teaching hospital in Pakistan. Apart from the ER, occupational therapy, and medical ward, he spends most of his time completing research.
Experience
Dr. Akeel Salahudeen obtained his medical degree from Nishtar Medical University, Pakistan. He is now an internal medicine intern at the Nishtar Hospital in Pakistan. He has over 5 years of experience writing medical articles for reputable health blogs.
Education
Dr. Akeel earned his medical degree from Nishtar Medical College. He then went on to work at a teaching hospital in Pakistan.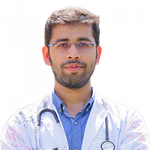 Dr. Anique Ali
Highlights
Dr. Anique Ali is a Medical Doctor at Nishtar Hospital, the biggest hospital of south Punjab province in Pakistan. He holds an MBBS degree from the Nishtar Medical College (now university). He loves to practice medicine, care for his patients, meet new people and travel places.
Expertise
I'm a graduate of Nishtar Medical University Hospital, a board certified doctor and an ophthalmologist. I've a passion for coding, medical writing and traveling. Currently working in a tertiary care hospital in Multan as a postgraduate resident, I'm utilizing my skills of full stack development and data sciences for bringing AI in medical diagnosis
Education
Postgraduate Resident
Bakhtawar Amin Memorial Trust Hospital
Nishtar Medical University
Bachelor of Medicine, Bachelor of Surgery - MBBS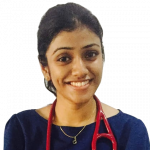 Dr. Buddhini Dolapihilla
Dr. Dolapihilla is a medical doctor (MBBS) and a research assistant at Faculty of Medicine, University of Colombo, Sri Lanka. She is a clinical research physician scientist and an enthusiastic academic writer with over 6 years of experience in clinical research.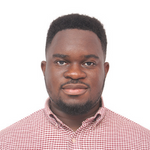 Dr. David Letsa
Highlights
I graduated as a physician in 2020. I established the Scrivener Agency in 2020. However, I have about five years of experience as a Medical Writer who has fact-checked and composed thousands of medical articles and contributed to several online resources. Beyond practicing healthcare, I hope to be a medical educator by curating evidence-based content and highlighting clinical insights. Also, to improve health information on different platforms and create digital alternatives for public health education.
Several instances have drawn me to medicine. It is a very nuanced privilege to use medicine as a tool to serve and to impact a person's health positively. I believe that patient education is an essential aspect of preventive medicine. Every patient should be an informed advocate for their health; thus, providing accurate health information and accessibility for patients and their families is crucial.
Experience
David Letsa, MD, is a medical doctor preparing for training opportunities around the globe but has managed to work for several healthcare organizations and hospitals. He divides his time between medical writing and medical practice.
Education
Dr. Letsa completed his medical degree at Semmelweis University, Budapest, Hungary, one of Europe's oldest and most prestigious universities. Dr. Letsa also holds certificates in global health innovation & entrepreneurship from the Barcelona Institute for Global Health (ISGlobal) and Health-based Artificial Intelligence Online Training from GE Healthcare.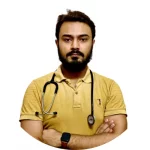 Dr. Hamad Shafqat
Highlights
Dr. Shafqat is a board-certified physician with over 5 years of experience in medical and healthcare writing. He believes that with proper evaluation and timely medical treatment, certain health conditions don't need to become lifelong chronic conditions.
Experience
Dr. Shafqat is a board-certified doctor at the Combine Military Hospital (CMH), Bahawalpur, and an expert medical writer with 5+ years of experience.
He is interested in disorders of consciousness, traumatic brain injury, and chronic traumatic encephalopathy.
Education
Dr. Shafqat received his medical degree from the National University Of Medical Sciences (NUMS). He went on to complete an internship in Medicine at the Combine Military Hospital (CMH). He has participated in several clinical research projects.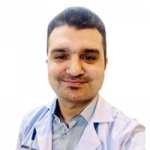 Dr. Irfan Siddique
Highlights
Dr. Irfan Siddique, MD., is a Medical Doctor with a license to practice in the United Kingdom (GMC-Certified). In addition to his clinical services, he opts for writing articles and blogs on different health-related topics. His writings are primarily purposed to spread awareness about various health conditions.
Experience
Dr. Irfan has profound experience in pain management, particularly related to Rheumatology. Currently, he runs an Orthopedics OPD at Children's Hospital, Faisalabad. Moreover, he has a special interest in understanding and managing the effects of debilitating diseases on mental health.
Education
Dr. Irfan is a medical doctor with a post-graduate certification in A&E Department. He has done his graduation from The University of Health and Sciences (UHS), Lahore, in 2017. Afterward, he received his post-graduate diploma in A&E from Children's Hospital, Faisalabad, in 2020. Since April 2020, he has been serving as Deputy Medical Superintendent (DMS) in the hospital's Emergency Department.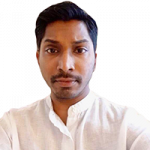 Dr. Joel Rice
Highlights
I'm a Medical Doctor and Health Informatician. I write regularly for websites that specialize in Health, Medicine and Medical Technology (Devices and Software). I'm currently enrolled for Post-Graduate studies at Harvard Medical School and Johns Hopkins Medical School.
Experience
Dr. Joel Rice is a medical doctor and health informatician with 5 years of experience in O&G, pediatrics, surgery and emergency medicine. He graduated with a medical degree from the National University of Singapore in 2014. He has worked closely with engineers and implementation consultants to achieve medical technology solutions that improve patient outcomes, enhance monitoring and protect patient privacy.
Education
M.D. - Medicine National University of Singapore, Singapore, Graduated 2014
Bachelor Of Medicine & Bachelor Of Surgery (M.B.B.S)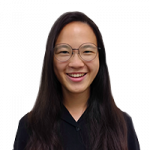 Dr. Ke Ran Tee
Highlights
Junior medical doctor, researcher, first aid provider, and trainer.
In her early childhood, Ke Ran was inspired by the healthcare team behind her mother's journey to cancer remission to pursue a career in healthcare. She is a firm advocate for humans' right to health. Being in the field has empowered her to serve her community with her acquired knowledge and skills. She is intrigued by the vast library of medical knowledge and strongly believes in lifelong learning to provide comprehensive care for her patients and their family. During her undergraduate training, she developed an interest in family medicine and psychiatry.
Experience
Ke Ran is a junior medical doctor with over 5 years of experience in providing pre-hospital care, first-aid training, and home nursing care. During her free time, she enjoys volunteering with charity organizations and non-governmental organizations (NGO) as a pre-hospital care provider, first aid trainer, and clinic assistant. As a St. John Ambulance member, she has participated in many flood relief efforts and blood and organ donation campaigns. She also enjoys writing medical education blogs to empower her readers and as part of her continuous development.
Education
Ke Ran obtained her Doctor of Medicine (MD) degree from The University of Malaysia (UKM). She was also Malaysia's delegate in exchange programs to Southeast Asian countries such as Thailand. She is currently undertaking a training program as a para-counselor for an NGO.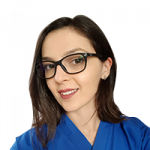 Dr. Martina Ambardjieva
Highlights: Dr. Martina A. is a medical doctor who works in urology and general surgery. She is a young researcher constantly writing scientific papers. She had her work featured in reputable publications in Pubmed. Her most significant benefit of being a surgeon and medical writer is that she is making a difference in people's lives.
My thoughts are that the biggest benefit of being a healthcare professional is that I am making a difference in people's lives. As a surgeon, I can make a concrete change in a patient's disease.
In addition, I can educate, promote health and make changes and improvements in the health culture of the world.
Experience: Dr. Martina A. is a licensed medical doctor, a urology resident, and also a Ph.D. graduate at the University Urology Clinic and she is currently employed at the University Surgical Hospital in Skopje. Her first work experience is in a private urogynecology hospital. Previously she was the Science Director and General Secretary of EMSA, educating students and also the general population about health, medicine, and the prevention of diseases organizing many workshops, symposiums, congresses, and lectures.
Education: Dr. Martina A. graduated from the Medical Faculty at University "Cyril and Methodius" in Skopje, N. Macedonia. She is in her final year of Urology residency and Ph.D. graduate in the field of urological surgery (men's health, prostate, bladder carcinoma).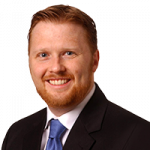 Dr. Brett H Mueller II
Highlights
Dr. Mueller's scientific work and academic accomplishments have enabled him to author numerous publications, book chapters, perform over 20 presentations at national and international meetings, and is a recipient of several grants (including an NIH grant). He was then accepted to attend an Ophthalmology residency at the University of Louisville.
Expertise
While training as an Ophthalmology resident in Louisville, Dr. Mueller developed a reputation for being a leader amongst the residents and a skilled surgeon. He was able to perform the most phaco cataract surgeries in the history of the residency program which included placing numerous torics, multifocal lenses, and performing laser-assisted cataract surgery. He was also, as a resident, one of the first surgeons in the state of Kentucky to place CyPass and is certified using iStent.
During his final year of residency, he was elected by the ophthalmology department to serve as chief resident. In this capacity, and with his passion for refractive surgery, he helped establish one of the first academic affiliations with Johnson and Johnson where residents can recruit patients from their residency clinic to get PRK or LASIK on a VISX laser at a substantially reduced rate. This program enables residents to be PRK and LASIK certified and trained upon completion of their residency program. Upon graduating from his residency program, he was awarded the Dr. Melvyn Koby Educational Excellence Award which is given to the top graduating ophthalmology resident at the University of Louisville.
Education
Dr Brett H. Mueller II, D.O., Ph.D. received his undergraduate degree from Texas A&M University, he then received his medical degree and Ph.D. from the University of North Texas Health Science Center, where he developed his passion for ophthalmology as he worked to develop new treatment modalities for patients with glaucoma.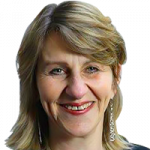 Dr. Nikki Scheiner
Highlights
Dr. Nikki Scheiner, D.Psych, Ph.D is a Consultant Psychologist working in London's Harley Street and internationally by Skype and other online platforms.
Experience
She specializes in mood disorders (anxiety and depression), Post-Traumatic Stress Disorder (PTSD). Her latest research and practice focuses on functional neurological and somatic conditions - persistent symptoms that lack an organic or structural explanation but are extremely disabling for sufferers. She is a popular presenter and lecturer at national and international conferences.
Education
DPsych, Counseling Psychology, City University, London, 2008
MSc, Counseling Psychology, City University, London, 2007
BSc Hons Class I, Psychology, Open University, 1999
Certificates of competence in Occupational Testing (Level A, Level B Intermediate), accredited by the BPS
Accredited EMDR Practitioner
CAT Practitioner
Doctoral research Supervisor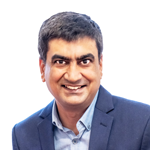 Dr. Preet Pal S.B.
Highlights: Headed some of the leading Pharmaceutical and Biotech Companies in different countries like Searle, Indian Immunologicals, and Inventia Healthcare.
I am highly interested in metabolic disorders since disease patterns are changing all over the world. People are now more likely to be living with chronic metabolic disorders. However, most chronic metabolic disorders are still quite challenging to treat. They cannot be cured and require lifelong management.
Experience: My career has been divided into working as a physician & in senior management in healthcare multinational companies. Thus, I have experience of working in more than 15 nations around the globe. Currently, I am working as a business development consultant & medical writer.
Education: M.D. (General Physician) graduated in 1999 from Asfendiyarov Kazakh National Medical University, and Fellowship in Diabetes (Liverpool Royal Academy)
Dr. Victoria Alex
Dr. Alex obtained her medical degree from the University of the Gambia, School of Medicine and Allied Health Sciences. She was awarded the best graduating medical student of her year and was the youngest graduating medical doctor from the university. Dr. Alex currently practices medicine at Edward Francis Small Teaching Hospital.
Dr. Yi Xuan Lee
Highlights
Junior medical doctor, researcher, and writer. Vast experience representing Malaysia at international exchanges and meetings. Volunteered with the Malaysia Ministry of Health, the United Nations, and Médecins Sans Frontières.
I believe a healthcare career will allow me to touch many lives with my one life. I am a firm believer that healthcare is a human right. Everyone should be entitled to control their health, access health information, and be aware of ways to stay healthy.
Experience
Yi Xuan is a junior medical doctor who aspires to join humanitarian medicine in the future. Being a polyglot, she loves translating and writing articles to disseminate information for the public interest. She is an active volunteer in healthcare and human rights, with experience working in volunteer clinics and teaching centers, district health offices, and online volunteering with international NGOs.
Education
Yi Xuan obtained her medical degree (MD.) from The National University of Malaysia. While pursuing her degree under full scholarship, she led multiple organizations at the national and international levels. She is also an alumnus of the International Course of Bioethics and Human Rights by the UNESCO Chair in Bioethics.
Emily Stuart (RD)
Highlights
Emily Stuart is a Registered Dietitian with a BSc in Human Nutrition and Dietetics. She has several years' experience working in the National Health Service in the UK, in digital health and the private and corporate sectors. Emily is also experienced in health writing and recipe development, and her clinical specialties include weight management, critical care, and cardiac nutrition.
Experience
Company Dietitian for leading food manufacturer apetito. Apetito produces food for the NHS, Meals on Wheels in the community, Care Homes and the education sector. We have a world-leading range of Specialist Nutrition products including texture modified and allergy-free, and are the parent company to Wiltshire Farm Foods, who deliver award winning frozen meals to people all over the UK.
Education
London Metropolitan University, Human Nutrition and Dietetics, Dietetics/Dietitian
Bsc in Human Nutrition and Dietetics leading to HCPC registration as a Dietitian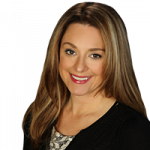 Erin Palma (RD, CDN)
Highlights
Erin has worked in the field of nutrition and the food industry for 16 years. She often intertwines her two passions in Culinary Nutrition and Functional Integrative Nutrition. Currently she works with adults with developmental disabilities.
Experience
Erin completed her Diabetes Certification and is now a certified Diabetes Educator. Her current passions are lifestyle modification and counseling, Culinary Nutrition, Diabetes prevention, and management. Erin also has a lot of experience with tube feeding. She has served on the Genesee Dietetic Association Board, is part of the Diabetes Educators Association, and was a member of the Academy of Nutrition and Dietetics, and the Rochester Regional Center for Autism.
Education
Initially she studied Culinary Arts at Johnson and Wales University. She then went on to study nutrition at Syracuse University. She has served on the Genesee Dietetic Association Board, is part of the Diabetes Educators Association, and was a member of the Academy of Nutrition and Dietetics, and the Rochester Regional Center for Autism.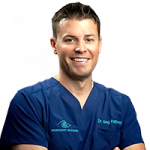 Dr. Gregory Parkhurst
Highlights
Dr. Parkhurst is distinguished as one of the "Top 40 Under 40" Most Influential Ophthalmologists in the world by The Ophthalmologist, an authority on the eye care industry out of Europe and was named one of San Antonio's "Top Doctors" by San Antonio Magazine and a "Top Ophthalmologist" in San Antonio by The Leading Physicians of the World.
Experience
His work has been published in numerous peer reviewed journals including Ophthalmology, Journal of Cataract & Refractive Surgery, and Journal of Refractive Surgery among others and led as Principal Investigator for multiple FDA clinical trials.
Education
Dr. Gregory Parkhurst graduated with honors from the undergraduate program at Hillsdale College before completing medical school at Northwestern University. He then went onto a residency training during which he was appointed Chief Resident in eye surgery at Walter Reed Army Medical Center followed by a fellowship at University of Texas and Slade & Baker Vision Center in Houston, with subspecialty training as a corneal specialist and refractive eye surgeon.
Dr. Jason Ellis
Highlights
Dr. Jonathan Joseph is a Consultant ENT, Head and Neck and Facial Plastic Surgeon at the Royal National Throat, Nose and Ear Hospital. He holds honorary contracts at both the Royal Free Hospital and the Whittington Hospital.
Experience
As a specialist at one of the foremost ENT institutions in the country, Mr Joseph provides excellence in care with the most current knowledge in all areas of ENT for both adults and children. He has a particular interest in conditions affecting the nose and sinuses and also in paediatric ENT. He runs specialist clinics in these areas and provides dedicated operating sessions to manage patients surgically when other options have been exhausted.
Education
His early surgical training was in London and then started his higher surgical training in ENT in Oxford at the John Radcliffe Hospital. Mr Joseph continued his training at Northampton General Hospital and then moved back to London where he was trained by some of the most highly respected ENT surgeons in the country. He trained at various centres of excellence including the Royal National Throat, Nose and Ear Hospital, St Mary's Hospital and Charing Cross Hospital.
After gaining his Fellowship of the Royal College of Surgeons of England in 2014 and completing his ENT training in 2015, Mr Joseph completed 2 fellowships in rhinology, skull base surgery and facial plastic surgery. The first was at the Klinik Hirslanden in Zurich under the internationally renowned Professor Daniel Simmen. The second was at the Royal National Throat, Nose and Ear Hospital under Mr Peter Andrews who is one of the up and coming leaders in this complex field.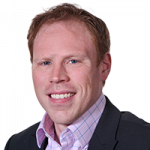 Dr. Jonathan Joseph (ENT)
Dr. Jonathan Joseph is a Consultant ENT, Head and Neck and Facial Plastic Surgeon at the Royal National Throat, Nose and Ear Hospital. He holds honorary contracts at both the Royal Free Hospital and the Whittington Hospital. As a specialist at one of the foremost ENT institutions in the country, Mr Joseph provides excellence in care with the most current knowledge in all areas of ENT for both adults and children. He has a particular interest in conditions affecting the nose and sinuses and also in paediatric ENT. He runs specialist clinics in these areas and provides dedicated operating sessions to manage patients surgically when other options have been exhausted.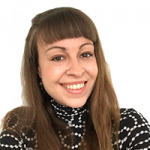 Julia Ebbens (RN)
Highlights
Julia Ebbens is a Registered Nutritionist with an MSc in Nutritional Medicine, who has worked as a Nutritionist and Health coach for the NHS and private health sector in the UK, as well as a health educator for a diabetes prevention program.
Experience
I aim to educate, empower and inform by digesting science in a way that allows us to make real, tangible improvements in our lives.
There is so much misinformation in the world of health and wellbeing, I want to separate fact from fiction and provide you with the information that really matters so you can choose how to best support your health.
Everybody is different, which is why applying the evidence only works if it's specific to the person you are.
After suffering chronic health issues myself, I have learnt firsthand how transformative small adjustments can be, and it is my lifelong mission to support you on your own health journey.
Science has spoken - Nutrition works - and it can for you too.
Education
MSc Nutritional Medicine - University of Surrey
Postgraduate Cert in Human Nutrition - St Mary's University
Practitioner Diploma in Nutritional Therapy
Yoga Teacher Training 250+ Hours
Pre-Diabetes Health Educator for NHS England
Kwame Otchere
Highlights
Kwame Otchere is a Registered Nutritionist (ANutr) with a Bachelor's Degree (BSc) in Sport and Exercise Sciences from The University of Birmingham as well as holding a Masters (MSc) in Nutritional Sciences from The University of Nottingham.
Experience
Regulatory affairs professional with a passion for nutrition and health. I have experience working with food categories such as food supplements, infant formula and sweeteners.
I am a Senior Regulatory. Associate at Reckitt. I am responsible for regulatory matters regarding infant nutrition and food supplement products in the UK & Irish markets.
Education
Registered Associate Nutritionist (Anutr)
University of Nottingham Master of Science (MSc), Nutritional Sciences
University of Birmingham Bachelor of Science (BSc), Health Sciences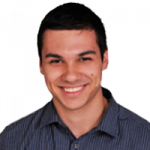 Michael Fornaris
Highlights
Michael is a registered dietitian and diabetes educator currently working in outpatient nutrition counseling for a large hospital system. He specializes in weight management, diabetes control, prediabetes, and metabolic syndrome.
Experience
Michael is a clinical dietitian with the Department of Veteran Affairs. In this position, my primary role is providing outpatient nutrition counseling to veterans who are interested in weight loss and chronic disease management. In addition, I also precept dietetic interns, work on occasional process improvement projects, and conduct nutrition assessments for inpatient veterans on weekends.
Education
Michael graduated from the University of Illinois Department of Food Science and Human Nutrition. The strong science curriculum and focus on critical thinking formed the backbone of the clinical skills I use today.