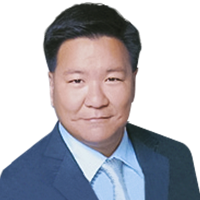 Dr. Ralph Chu
Board-certified ophthalmologist
Expertise: Corneal Specialist
Highlights, Experience & Education
Highlights
Founder and medical director of Chu Vision Institute and Chu Surgery Center, Dr. Chu is an internationally recognized leader in cataract and refractive surgery. He is a fellowship-trained corneal specialist whose practice focuses on cataract, refractive, cornea and minimally invasive glaucoma surgeries.

Experience
Dr. Chu is a sought-after speaker who has traveled the globe lecturing other physicians on minimally invasive glaucoma surgeries. He is a leading authority on modern innovations in cataract, refractive, and minimally invasive glaucoma surgeries. Dr. Chu has participated in more than 90 FDA-monitored clinical trials that have led to new innovations in the vision industry. He has also designed new surgical instruments that are in use today. Dr. Chu has been published in numerous peer-reviewed medical journals and has also been featured in EyeWorld magazine and Review of Ophthalmology.

Education
Dr. Chu earned his medical degree from Northwestern University in Chicago where he was a member of the Alpha Omega Alpha Honor Society. He completed his internship at Evanston Hospital, followed by a residency in ophthalmology at Duke University Eye Center. He furthered his medical training with a one-year fellowship in Minneapolis where he specialized in cornea and external disease, refractive, glaucoma, cataract, and lens implant surgery.