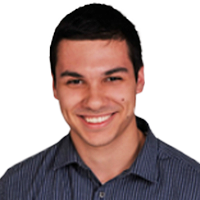 Michael Fornaris
Clinical Nutrition Manager with the Department of Veteran Affairs
Expertise: Nutrition
Highlights, Experience & Education
Highlights
Michael is a registered dietitian and diabetes educator currently working in outpatient nutrition counseling for a large hospital system. He specializes in weight management, diabetes control, prediabetes, and metabolic syndrome.

Experience
Michael is a clinical dietitian with the Department of Veteran Affairs. In this position, my primary role is providing outpatient nutrition counseling to veterans who are interested in weight loss and chronic disease management. In addition, I also precept dietetic interns, work on occasional process improvement projects, and conduct nutrition assessments for inpatient veterans on weekends.


Education
Michael graduated from the University of Illinois Department of Food Science and Human Nutrition. The strong science curriculum and focus on critical thinking formed the backbone of the clinical skills I use today.