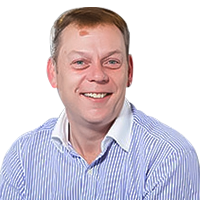 Dr. Jason Ellis
Professor of Sleep Science and Director of the Northumbria Sleep Research Laboratory
Expertise: Psychology
Highlights, Experience & Education
Highlights
Dr. Jonathan Joseph is a Consultant ENT, Head and Neck and Facial Plastic Surgeon at the Royal National Throat, Nose and Ear Hospital. He holds honorary contracts at both the Royal Free Hospital and the Whittington Hospital.

Experience
As a specialist at one of the foremost ENT institutions in the country, Mr Joseph provides excellence in care with the most current knowledge in all areas of ENT for both adults and children. He has a particular interest in conditions affecting the nose and sinuses and also in paediatric ENT. He runs specialist clinics in these areas and provides dedicated operating sessions to manage patients surgically when other options have been exhausted.

Education
His early surgical training was in London and then started his higher surgical training in ENT in Oxford at the John Radcliffe Hospital. Mr Joseph continued his training at Northampton General Hospital and then moved back to London where he was trained by some of the most highly respected ENT surgeons in the country. He trained at various centres of excellence including the Royal National Throat, Nose and Ear Hospital, St Mary's Hospital and Charing Cross Hospital.

After gaining his Fellowship of the Royal College of Surgeons of England in 2014 and completing his ENT training in 2015, Mr Joseph completed 2 fellowships in rhinology, skull base surgery and facial plastic surgery. The first was at the Klinik Hirslanden in Zurich under the internationally renowned Professor Daniel Simmen. The second was at the Royal National Throat, Nose and Ear Hospital under Mr Peter Andrews who is one of the up and coming leaders in this complex field.