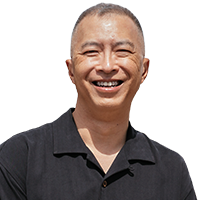 Dr. Howard Tay
Urologist & Educator
Expertise: Urology
Highlights, Experience & Education
Highlights
Dr. Howard Tay is certified by the American Board of Urology and is an active member in the American Urological Association. He has practiced urology in Arizona since 1996. Dr. Tay is recognized as a leading Arizona urologist, including several Phoenix Magazine "Top Doc" awards for urology.

Experience
He is an active member in advancing urology in the state of Arizona and serves on several hospital committees as is past Department Chair of Surgery at Banner Thunderbird Hospital. In addition to his practice, he is an educator training medical students and physician assistants in urology at Midwestern University, Northern Arizona University and the University of Arizona Medical School-Phoenix Campus.

Education
Dr. Tay received his medical degree from George Washington University School of Medicine and Health Sciences in 1990. He then went on to specialize and receive training in Urology from the University of California San Diego.
Dr. Howard Tay Articles
Erectile Dysfunction
Options For Erectile Dysfunction
Erectile Dysfunction (ED) is the inability to achieve a firm enough erection for intercourse. Fifty-two […]