Creon is one of the commonly used treatments for people with health conditions that impair their ability to create digestive enzymes.
Without enough digestive enzymes, your body can't break down, digest, and effectively absorb the nutrients you need to nourish your body.
If you don't produce enough pancreatic enzymes, you may experience weight loss and other signs of malnutrition.
The good news is that there are medications available to help provide these much-needed digestive enzymes.
How does Creon work to treat pancreatic insufficiency, and are there any alternatives to it?
We'll answer those questions and more in this article.
What is Creon?
Creon is a brand name for pancreatic enzymes. The drug/generic name for Creon is pancrelipase.
Creon is a prescription medication for those needing pancreatic enzyme replacement therapy due to exocrine pancreatic insufficiency (EPI).
EPI is a result of health conditions such as cystic fibrosis, chronic pancreatitis, pancreatic cancer, and having a pancreatectomy (partial or total removal of the pancreas).
Pancreatic enzymes are normally produced by your pancreas and include amylase, lipase, and protease.
Amylase breaks down carbohydrates (carbs), lipase breaks down lipids (fats), and protease breaks down proteins.
Creon and other prescription pancreatic enzymes are made from pig (porcine)-derived pancreatic proteases, lipases, and amylases.
Creon comes in delayed-release capsules and can be used in infants up to 12 months of age, children, and adults.
The dosing of Creon is based on the number of lipase units and ranges from 3,000 lipase units to 36,000 lipase units. Creon dosage is based on your body weight, eating patterns, and other factors.
Creon was approved by the Food and Drug Administration (FDA) in 2009 and was the first pancreatic enzyme treatment to be approved under new guidelines.
What are the side effects of Creon?
You might experience side effects while taking Creon, such as:
nausea
vomiting
diarrhea
changes in blood sugar levels such as hyperglycemia/high blood sugar, hypoglycemia/low blood sugar
greasy stools
gas
bloating
constipation
stomach pain or upset
rectal irritation
headache
dizziness
cough
weight loss
Keep in mind that several of these symptoms are also associated with pancreatic insufficiency. If your typical EPI symptoms worsen or increase while taking Creon, you should speak with your healthcare provider.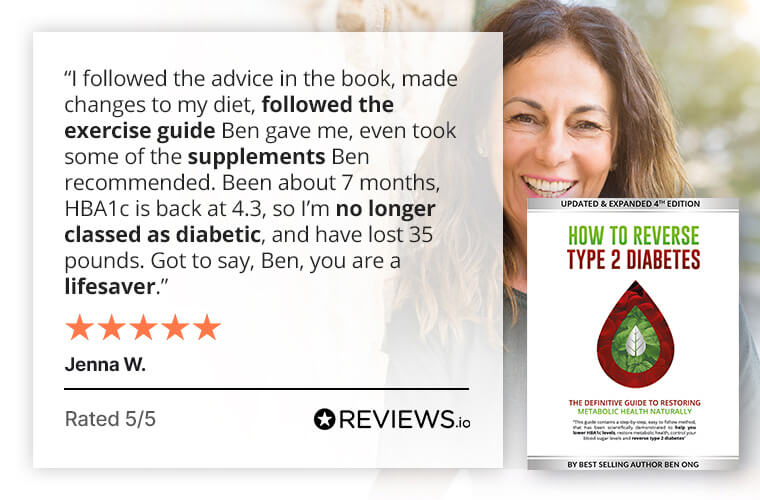 General guidelines for dosing PERT
Pancreatic enzymes are considered interchangeable among brands since they contain the same active ingredient.
The main differences among these brands are the strengths in lipase units per capsule, as well as their cost (impacted by health insurance and prescription drug coverage).
Correct dosing of pancreatic enzymes is important, so you should follow your healthcare provider's instructions on how to take PERT for EPI.
For instance, fibrosing colonopathy is a condition associated with high doses of pancreatic enzymes, especially among children with cystic fibrosis.
Fibrosing colonopathy causes scarring, swelling, and shortening of the colon, or large intestine, due to intestinal damage from excess pancreatic enzyme supplementation.
Standard dosing guidelines for PERT are as follows:
The maximum recommended dose for pancreatic enzyme replacement is 10,000 lipase units per kilogram of the patient's body weight per day. For a 150-pound/68-kilogram person, that would mean that you shouldn't take more than 680,000 lipase units per day.
The maximum recommended dose of lipase units is 2,500 units per kilogram of body weight at each meal. For a 150-pound/68-kilogram person, that would mean that you shouldn't take more than 170,000 lipase units per meal.
Pharmaceutical alternatives to Creon
Other pharmaceutical alternatives to Creon share the same active ingredient (pancrelipase) but are manufactured by different companies and have different brand names.
Besides Creon, the other pancreatic enzymes approved by the FDA are Zenpep, Pancreaze, Viokace, and Pertzye. All of these medications are used to provide pancreatic enzyme replacement therapy (PERT).
Zenpep (pancrelipase)
Approved by the US FDA in 2009, Zenpep is marketed as "the highest strength PERT on the market," with its strongest capsule containing 40,000 lipase units. Typical dosing is 500-2,500 lipase units per kilogram of body weight per meal.
Zenpep and all other types of PERT can be used for patients of all ages, including infants, and come in delayed-release capsules.
Pancreaze (pancrelipase)
Like Creon and Zenpep, Pancreaze comes in delayed-release capsules in six different strengths/dosages: 2,600, 4,200, 10,500, 16,800, 21,000, and 37,000 lipase units each. Pancreaze was approved in 2010.
Viokase (pancrelipase)
In addition to being approved for human use in 2012, Viokase is marketed in powder form for animal use. For humans, Viokase is available in tablet form in 10,440 and 20,880 units of lipase each.
Pertzye (pancrelipase)
Pertzye comes in strengths of 4,000, 8,000, 16,000, and 24,000 lipase units per capsule. Like many of these other Creon alternatives, Pertzye has been on the market since its 2012 approval by the US FDA.
Is there a generic for Creon?
There isn't currently a generic version of Creon, but there is a general generic form of pancreatic enzymes called pancrelipase (the active ingredient in all of the prescription pancreatic enzyme brands).
However, according to GoodRx, at the time of this article, generic pancrelipase isn't currently available in any major pharmacies.
To see if a pharmacy near you carries pancrelipase, you can check with your healthcare provider or local pharmacies.
(It's worth looking into a generic version since the out-of-pocket cost for prescription EPI medicine can range from $2,000 to over $3,000 per bottle, according to GoodRx.)
Get Your FREE Diabetes Diet Plan
15 foods to naturally lower blood sugar levels
3 day sample meal plan
Designed exclusively by our nutritionist
What are the best pancreatic enzymes to take?
While there are several brands of pancreatic enzymes on the market, they all contain the same active ingredient and are considered interchangeable. Because they are all so similar, it's impossible to objectively say which one is "best."
One thing to consider is that Zenpep is available in the highest strength per capsule (40,000 lipase units). This may be an advantage if you require a high dose of PERT per meal and want to cut down on how many capsules you need to take.
The other considerations to determine which kind of pancreatic enzymes are best to take include:
Cost
Effectiveness
Availability of the medication
Insurance coverage
Pancreatic enzyme therapy, including Creon, Zenpep, and Pancreaze, is proven to increase fat and protein absorption among patients with EPI due to cystic fibrosis. This means that it might not matter so much which specific brand you choose.
Natural alternatives to Creon
Eating a balanced diet
A balanced diet should contain protein, fat, and healthy carbohydrates (starch). If you eat a meal that is very high in a particular nutrient and you don't have enough pancreatic enzymes to help digest it, it can worsen your EPI symptoms.
Undigested nutrients often cause diarrhea and other GI symptoms when they aren't able to be absorbed and digested before they reach your colon.
Avoiding high-fat meal
Similar to eating a balanced diet, some people with EPI are careful not to overdo their fat intake. As you've probably noticed with the dosing of prescription pancreatic enzyme treatments, the limiting factor is the dose of lipase units per capsule and per kilogram of body weight.
If you eat more fat than the lipase units in your enzyme therapy can cover, it can cause malabsorption and other symptoms of EPI.
Also, remember that you shouldn't exceed the maximum recommended dose of lipase units per kilogram per meal and per day. This is especially important in children with cystic fibrosis due to the risk of fibrosing colonopathy.
Avoiding alcohol
Drinking alcohol can irritate your pancreas, the organ responsible for producing pancreatic enzymes.
If you're taking pancreatic enzymes for chronic pancreatitis or any of the other conditions pancreatic enzymes are prescribed to treat, you should avoid heavy alcohol consumption or preferably avoid it altogether, depending on your health.
Don't smoke
Along with other lifestyle modifications, smoking cessation is pertinent for patients taking PERT. According to studies, smoking is associated with pancreatic insufficiency among patients who had never been diagnosed with EPI before.
Researchers note that smoking seems to negatively impact EPI even more than alcohol. In addition, smoking can worsen lung function if you have cystic fibrosis.
Over-the-counter enzymes
There are several over-the-counter pancreatic enzymes you can purchase without a prescription.
These supplements don't come in strengths as high as prescriptions like Creon. Therefore, they are typically unsuitable for patients with severe EPI.
If you have more mild forms of nutrient malabsorption, such as lactose intolerance, over-the-counter enzymes might be enough to help manage your symptoms.
Conclusion
Creon is a brand name for pancrelipase, which contains a blend of amylase, protease, and lipase to digest the main nutrients in food and beverages.
Creon alternatives all share the same active ingredient (pancrelipase) and include Zenpep, Pancreaze, Viokase, and Pertzye. All of these require a prescription from a qualified health professional.
Caution should be exercised when taking pancreatic enzymes like Creon since excessive amounts of pancreatic enzymes can be problematic, especially in children with cystic fibrosis.
Natural alternatives to Creon include eating a balanced diet, avoiding high-fat meals, abstaining from alcohol, and taking over-the-counter enzyme supplements.
Explore More