With numerous options for treating type 2 diabetes (and more being developed all the time), it's no wonder you might have questions about all of your options.
You might start with one diabetes medication only to need to add another down the road or switch to a completely different treatment regimen.
All of this is normal and reflects the normal changes that can happen to your blood sugar levels over time.
In this article, we'll compare metformin vs Farxiga in terms of effectiveness, pros, cons, risks, and side effects.
What is metformin?
Metformin is an oral medication used to treat type 2 diabetes. It's one of the most commonly prescribed medications for type 2 diabetes and is considered a "first-line" therapy.
Metformin is the generic name most commonly prescribed, and the brand name for metformin is Glucophage.
Metformin is in a drug class called biguanides, helping to reduce the amount of sugar your liver makes while improving insulin sensitivity.
There are two types of metformin – regular and extended-release (XR). The extended-release version is recommended if you're struggling with tolerating the regular version due to GI-related side effects.
The common dosage for metformin ranges from 500 milligrams to a maximum of 2,550 milligrams per day. It's usually recommended to split the dose among meals, typically three times per day.
Metformin doesn't cause low blood sugar (hypoglycemia), which is one of its major benefits. Metformin is commonly combined with other diabetes medications because of its low hypoglycemia risk and general safety.
While metformin is most commonly used for type 2 diabetes, it's also used "off-label" to help treat polycystic ovarian syndrome (PCOS), a hormonal disorder in women that often stems from insulin resistance. PCOS is a risk factor for developing type 2 diabetes.
Metformin has been approved since 1994 and is one of the most commonly prescribed medications for diabetes.
What is Farxiga?
Farxiga is the brand name for dapagliflozin, another type of medication used to treat type 2 diabetes. Other brand names can include Forxiga, among others.
Farxiga is in a class of medications called sodium-glucose cotransporter 2 (SGLT2) inhibitors. SGLT2 inhibitors help treat type 2 diabetes by reducing the amount of glucose excreted in your urine by reducing the amount of glucose reabsorbed in your kidneys.
Farxiga is fairly new on the market, with its initial US FDA approval in 2014, again in 2019 to help reduce the risk of hospitalization for heart failure among patients with type 2 diabetes, and again in 2021 to treat chronic kidney disease in patients with and without diabetes.
The typical starting dose for Farxiga is 5 milligrams daily, which can be increased to a maximum dose of 10 milligrams per day.
Get Your FREE Diabetes Diet Plan
15 foods to naturally lower blood sugar levels
3 day sample meal plan
Designed exclusively by our nutritionist
Farxiga vs Metformin Comparison
In the sections below, we compare farxiga vs metformin in terms of effectiveness, uses, benefits, side effects, risks, and cost.
Effectiveness
Farxiga
According to studies, Farxiga lowered participants' hemoglobin A1c by an average of 0.9% after 24 weeks of treatment (baseline A1c of 8% on 10 milligrams daily).
Nearly half of the people in the studies taking Farxiga for 24 weeks reached their goal A1C of less than 7%.
According to a study, Farxiga "reduced kidney and cardiovascular events and prolonged survival in patients with CKD, with and without type 2 diabetes," regardless of the geographic location of the patients.
Metformin
According to studies, metformin is effective at lowering both fasting blood sugar and hemoglobin A1c levels. The reduction in blood sugar levels appears to be dose-dependent, meaning the more metformin you take, the better your blood sugar levels might be.
Metformin can lower blood sugar levels in both obese and non-obese patients with type 2 diabetes. One study found that hemoglobin A1c levels dropped by a little over 1% in both obese and non-obese patients after 12 months of taking metformin.
Overall, metformin seems to lower A1c levels by around 1%, according to available studies.
Uses
Farxiga
Can be used in people aged 18 and older.
Can be used as a single therapy to treat diabetes if metformin isn't tolerated, as well as an add-on therapy.
Not meant to treat diabetic ketoacidosis (DKA); according to the manufacturer, DKA occurred in patients with both type 1 and type 2 diabetes while taking Farxiga. DKA causes very high blood sugar levels and is due to insulin deficiency. Since Farxiga doesn't increase insulin levels, it isn't meant to treat DKA.
Farxiga shouldn't be taken by pregnant women or those who plan to become pregnant.
It's unknown if Farxiga is passed into breastmilk, so nursing mothers should exercise caution and avoid Farxiga if possible while breastfeeding.
Metformin
Can be used in children as young as 10 years old.
Used to treat type 2 diabetes and off-label to treat PCOS.
Metformin is considered safe during pregnancy (category B) and can be used to treat gestational diabetes.
Generally considered safe during breastfeeding since any amount passed through breastmilk is very small and not linked with issues in nursing babies.
Benefits
Farxiga
Approved to treat chronic kidney disease (CKD) in patients with and without diabetes (2021), as well as reduce heart failure in patients with and without diabetes (2019).
Can result in weight loss (around 7 pounds/3 kilograms over 24 weeks), which can help improve blood sugar control.
Not likely to cause hypoglycemia on its own.
Metformin
A first-line treatment of choice for most healthcare providers due to its safety, efficacy, and affordability.
Can be combined with most other diabetes medications (there are many studies on metformin's use in combination with other diabetes medications).
Suitable for younger patients (as young as 10) as well as pregnant and nursing mothers.
A better choice for those with a history of recurrent UTIs or yeast infections.
More likely to result in modest weight loss than weight gain.
Not likely to cause hypoglycemia on its own.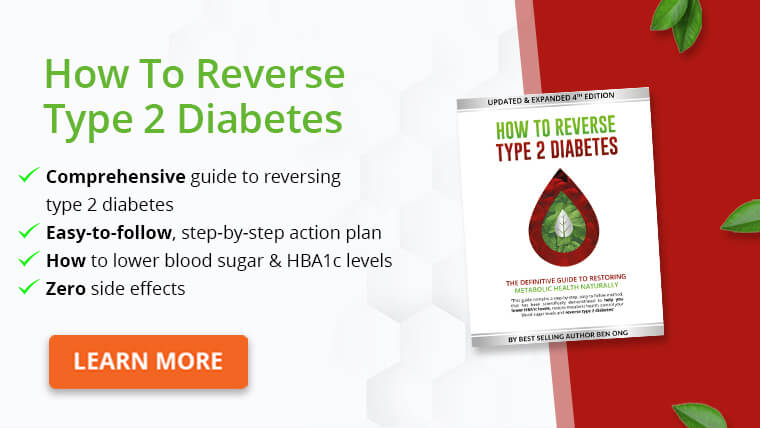 Side effects and risks
Farxiga
The most commonly reported side effects of Farxiga are:
Yeast infections of the vagina or penis
Changes in urination, including the urgent need to urinate more often, in larger amounts, or at night.
Some rare but potential side effects from taking Farxiga include:
Urinary tract infections (UTIs) – increasing the sugar content of your urine (how Farxiga helps to lower blood sugar) can increase the risk of UTIs. Left untreated, UTIs can develop into kidney infections.
Dehydration – a reduction of body fluids can cause you to feel dizzy, faint, lightheaded, or weak, especially when you stand up (orthostatic hypotension). This risk is higher if you're also taking blood pressure medications, are 65 or older, or have kidney problems.
Kidney injury – you might experience a kidney injury if you become dehydrated from taking Farxiga.
Bacterial infections of the genital area – while rare, some patients might develop a potentially serious infection of the skin around the genitals, including the perineum. You should notify your healthcare provider immediately if you notice pain, tenderness, swelling, or redness of the skin in or around your genital area.
Vaginal yeast infections – may occur in women taking Farxiga. Symptoms include vaginal odor, white or yellowish vaginal discharge (discharge may be lumpy or look like cottage cheese), or vaginal itching.
Yeast infection of the skin around the penis (balanitis) – this might occur in men taking Farxiga.
Hypoglycemia isn't a common side effect, but it might occur if you're also taking medication like sulfonylureas or insulin.
Metformin
The most common side effects of metformin are:
Heartburn
Stomach pain
Nausea or vomiting
Bloating
Gas
Diarrhea
Constipation
Weight loss
Headache
A metallic taste in your mouth
Rarely, metformin may cause lactic acidosis if you take too much (more than prescribed). Lactic acidosis is very rare, but it is very dangerous.
Which medication is cheaper?
Metformin is significantly cheaper than Farxiga when paying out-of-pocket.
According to GoodRx, the out-of-pocket cost for a month's supply of 10-milligram tablets of Farxiga is around $550.
60 tablets of 1000 milligram metformin tablets (a month's supply at a dose of 2,000 milligrams daily) only cost around $2-20 at the most (most estimates are below $10).
If you have insurance or prescription drug coverage, your cost for either medication may be different.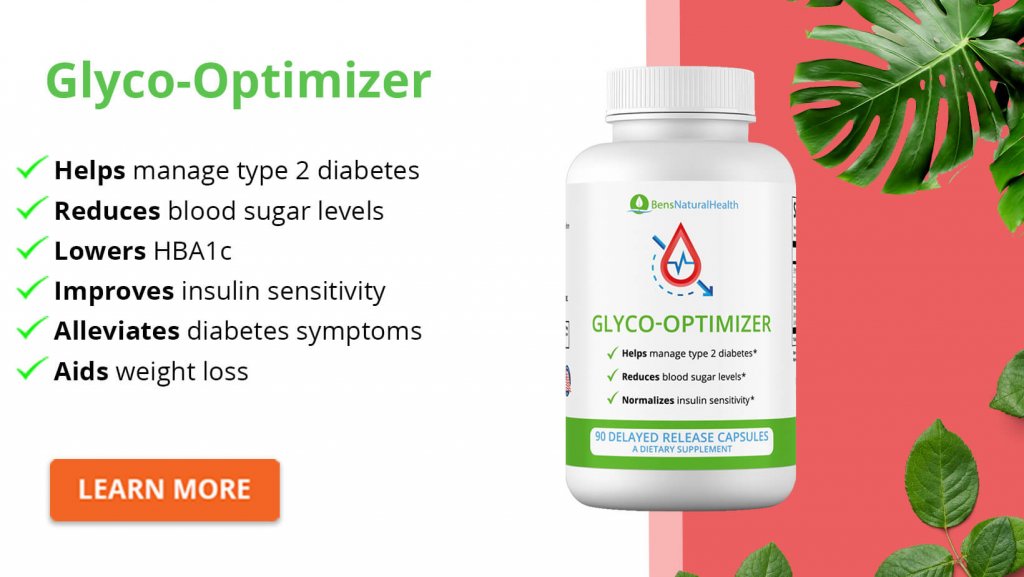 Can you take Farxiga and metformin together?
Yes, you can take Farxiga and metformin together.
Studies show that taking these two medications together can be more effective at lowering blood sugar levels than either drug on its own.
Your healthcare provider might suggest adding Farxiga if you're already taking metformin and your blood sugar levels aren't well-controlled since most patients are more likely to have already tried metformin before adding on or switching to Farxiga.
Conclusion
Metformin and Farxiga are oral medications used to treat type 2 diabetes. Both can be used on their own or combined with other diabetes medications.
Both medications appear to lower A1c levels by around 1%, but this will vary highly among patients. Efficacy will also depend on lifestyle habits since both medications are meant to be an addition to a healthy lifestyle.
Main benefits of metformin: more affordable; fewer potentially serious side effects; can be used in children as young as ten; safe for breastfeeding and pregnancy.
Main benefits of Farxiga: may also offer cardioprotective benefits as well as slow the progression of kidney disease; suitable for patients who don't tolerate metformin.
Explore More