Ideal for those sweltering summer days, these low-calorie summer berry ice pops that will help keep you cool.
Low in sugars and carbohydrates, these refreshing pops make for a healthy treat.
Ingredients
1 cup of fresh strawberries
1 cup of fresh blueberries
2 tbsp of fresh red currants
1 tbsp of honey
1 cup of plain non-fat Greek yogurt
Makes 10 portions (69 g per portion)
Cooking Method
Blend the yogurt, blueberries, strawberries, currants, and honey together with a blender until smooth.
Pour into ice pop molds or small plastic cups with wooden sticks added at the end.
Freeze until pop are solid (about 3-4 hours).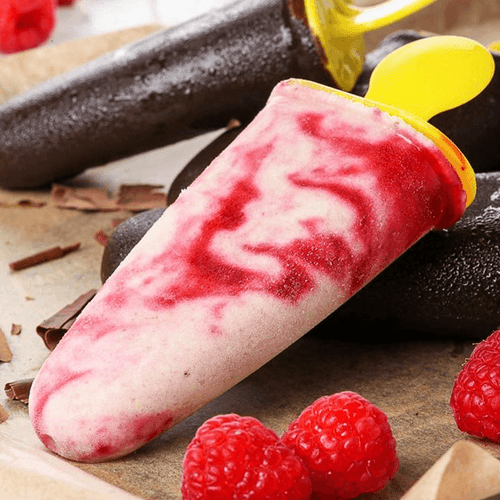 Nutritional Information
Value
Energy
Fat
Fatty acids
Cholesterol
Sodium
Carbohydrate
Sugars
Fiber
Protein
Per 100 g
53 kcal
0 g
0 g
2 mg
16 mg
8 g
8 g
3 g
3 g
Per Portion
37 kcal
0 g
0 g
1 g
11 g
6 g
6 g
1 g
3 g
% DRI
2 %
0 %
0 %
0 %
0 %
2 %
–
4 %
–