Osteoarthritis (OA) is one of the most typical joint disorders recorded in the United States.
In 60-year-olds or older, the prevalence of symptomatic knee osteoarthritis is about 13% in women and 10% in men.
Based on recent reports, the number of those affected with symptomatic knee OA is expected to increase because of the rapidly aging population and high obesity rates. Pain from osteoarthritis is a key sign you need medical care.
Recently, however, many have been opting for alternative treatments. Turmeric is now in the spotlight.
Mainly because of its potent anti-inflammatory property, people have been adding it to smoothies and foods to get their inflammation and pain under control.
But can turmeric for osteoarthritis really help? We decided to dig a little deeper and find what experts have to say.
This is a detailed analysis of turmeric and its effect on arthritis pain.
Get Your FREE Eye Health Diet Plan
Nine most important vitamins for eye health
How to naturally protect and improve your eye health as you age
Developed exclusively by our medical doctor
Osteoarthritis – What Is It Exactly?
Osteoarthritis is a prevalent form of arthritis. Some call it the "wear and tear" arthritis or degenerative pain disease. Osteoarthritis can happen on the hips, hands, and knees. Hence the name knee OA.
When osteoarthritis affects the system, the cartilage starts to experience significant damage. The body becomes prone to breakdown and inflammation, eventually leading to loss of cartilage in the joints. The longer you remain immobile or inactive, the bigger the risk for cartilage damage.
These bone changes happen slowly and worsen with time. That's why this form of arthritis can cause swelling, stiffness, and pain.
In certain individuals, osteoarthritis can lead to decreased function and possibly even disability.
Knee effusion synovitis is also common among OA patients. As a result, experts suggest a need for a shift in treatment that would target the progression of the disease, rather than just managing the pain. That's where turmeric comes into play.
How Can Turmeric Be of Use for Osteoarthritis?
The key to turmeric lies in curcumin – its primary compound. Although curcumin makes up just 3-5% of turmeric, it is more than enough to provide some beneficial properties. Curcumin could be helpful for inflammation and joint pain.
Many randomized clinical trials have studied the effect of turmeric curcumin. Mainly on depression, diabetes mellitus, inflammation, cancer, and arthritis.
Take rheumatoid arthritis, for example. Because rheumatoid arthritis forces the body's defense system to attack itself, curcumin's antioxidant and anti-inflammatory properties can boost remission.
So, curcumin supplements might ease the joint pain caused by rheumatoid arthritis. But, can you use turmeric for osteoarthritis?
Turmeric can help regulate immune responses and problems related to the NF-κB protein signaling, linking inflammatory illnesses.
What The Research Says
One systematic review from 2017 reported that turmeric drastically lessened the variance between left and right leg weight distribution with osteoarthritis. Curcumin provided a balance between buildup and breakdown of joint cartilage.
But, there is more.
The Menzies Institute for Medical Research published a study involving the Curcuma longa extract. The Curcuma, commonly referred to as turmeric, proved to be more efficient than a placebo for managing knee pain in osteoarthritis patients. But, the Curcuma didn't alter the structural components of knee osteoarthritis. Like the cartilage composition or swelling.
Since common treatments for this arthritis provide only mild to moderate pain reduction and have serious side effects, scientists have been trying to find a safer and more effective treatment. Despite the promising findings from the placebo trial, Curcuma created a modest effect. More large-scale arthritis research is necessary to assess its clinical significance.
Another systematic review showed similar results. After combining curcuminoid complex extract from turmeric rhizome with boswellic acid extract, scientists found that the product decreased inflammation in osteoarthritis.
After a 12-week trial, the volunteers who took the unique turmeric supplement had significantly reduced the pain from this type of arthritis. They also showed better physical function. This mixture has a much better impact than curcumin alone.
The synergistic effect of both compounds has shown to be effective in inflammation control caused by osteoarthritis. Even though there are not enough consistent results, the effects of turmeric on arthritis look promising.
Vitamin D supplementation can also prove useful for arthritis. Experts from the National Institutes of Health studied the effusion synovitis volume in OA patients and found that vitamin D supplements can retard the progression of effusion-synovitis. This could benefit OA patients struggling with pain.
How to Incorporate Turmeric in a Diet
People who like to take fewer pain medications to work on their oxidative stress can use a turmeric dietary supplement. Despite the limited research, it can come in handy for symptoms of arthritis pain. If you are not a fan of turmeric capsules, you can use turmeric as a spice in foods or beverages.
Curcumin has low bioavailability, which means it is poorly absorbed. When you eat it with oils or fats, you can boost absorption. Its quality also matters. So, try to use the best quality products you can find to promote bioavailability.
What that means is to use extracts, powders, or supplements that are contaminant-free. They have a high amount of curcumin and are meant to provide therapeutic benefits. The easiest way to use turmeric for osteoarthritis is in tea or spice.
Mix a teaspoon of turmeric powder with half a teaspoon of black pepper and add it to boiling water. Let it simmer for a couple of minutes, and you have a tea ready in no time.
To use it as a spice for knee osteoarthritis, add it to a curry recipe, chicken, rice, etc. But, don't expect to get remarkable joint pain reduction just by adding turmeric to a couple of recipes.
People would have to take it in more concentrated doses to experience an active effect on their arthritis symptoms. That's why many placebo group trials use turmeric extract instead of just foods and drinks. Extracts have a more potent therapeutic use.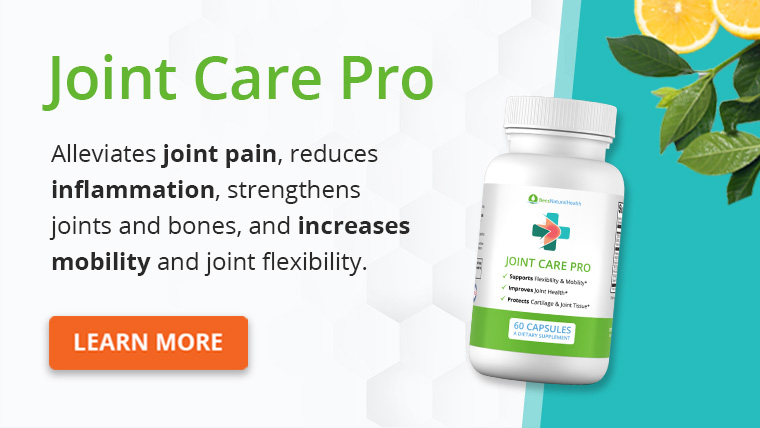 Benefits of Turmeric for Osteoarthritis
Osteoarthritis typically requires pain medication treatment. An analgesic or NSAID (nonsteroidal anti-inflammatory drug) can help with knee pain. Glucosamine sulfate is used to alleviate some level of pain. Diclofenac sodium can aid with osteoarthritis pain and inflammation. Diclofenac is used primarily for issues with bones, muscles, joints, and knee OA.
It comes in a capsule, suppository, or tablet, and it is only available with a prescription. It is not uncommon for diclofenac to be given as an eyedrop or injection. For an early stage of analgesia, paracetamol can be suggested to manage osteoarthritis. Even if it can't provide pain relief.
But, these medications can trigger adverse events. Such as heart problems, gastrointestinal bleeding, or allergic reactions. Despite their usefulness in curbing knee osteoarthritis, they may not be a good choice for long-term osteoarthritis treatment.
Curcumin contains:
antioxidant
antithrombotic
antimicrobial
anti-inflammatory compounds.
Volunteers who took part in a six-week systematic review after taking 800mg of anti-inflammatory meds or 2g of turmeric experienced better knee function and reduced osteoarthritis knee pain when climbing or walking.
No group developed serious adverse events. But both felt dizzy and had heartburn. Those who took turmeric for the knee symptoms had improved pain relief than those who took the drugs to curb the symptoms.
Cautions of Using Turmeric
Just like any herbal remedy out there, curcumin has unsubstantiated claims. Its actual healing properties for the pain from arthritis are not fully understood. So, suppose you are looking for a curcumin supplement with an outstanding anti-inflammatory effect. In that case, you need to make sure that you consult with a doctor first before getting or purchasing curcumin tablets.
The dose also matters. Those who consumed large amounts of curcumin have experienced side effects. Such as skin rash, diarrhea, and headaches. In certain trials, individuals reacted after taking 500-12,000 mg of curcumin a day. Others took over 4,000 mg turmeric. It can vary from person to person.
If you don't manage the curcumin intake, it can affect your iron metabolism and suppress hepcidin production. This plays a crucial role in iron deficiency.
To get some relief from osteoarthritis symptoms, you can take less than 2,000 mg a day. This is the currently known number that doesn't cause serious adverse events. If you have an iron deficiency or are nursing, your healthcare provider might advise you to avoid curcumin supplements.
People on blood thinners, antacids, diabetes meds, and sulfasalazine should avoid turmeric supplements altogether. Instead of managing the symptoms of this arthritis, they could interfere with your medication. So, you have to be extra careful when adding any changes to your diet.
Ben's Joint Care Pro
Joint Care Pro, our joint health supplement, contains natural, proven ingredients that support joint care and joint health.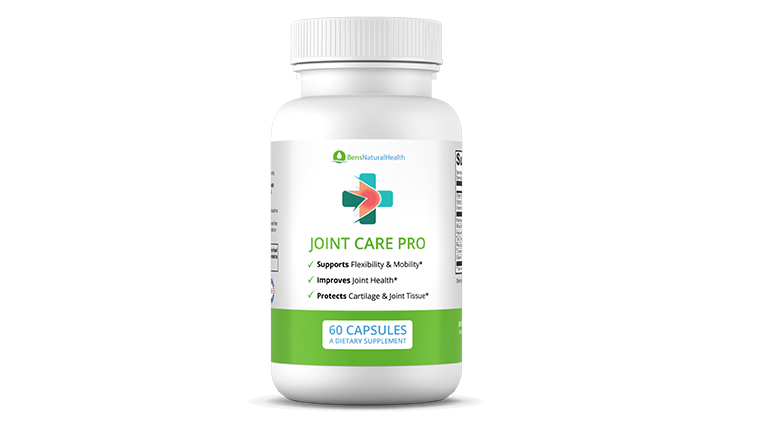 It is designed to improve mobility and flexibility, reduce joint pain, restore joint strength, protect cartilage and joint tissue, and rebuild strength and density.
Conclusion
Curcumin is rich in benefits for curbing inflammation caused by osteoarthritis. Even though most of the placebo research has provided positive results, more studies are necessary to ascertain its consistent effect.
Regardless, you can still add curcumin or turmeric to any smoothie or meal with ease. Since it is considered safe, you are less likely to experience serious side effects. So far, a couple of human trials showed that this product could ease pain and discomfort. It is also less risky than conventional treatment.
But, like any other herbal remedy on the market, this one needs to be thoroughly investigated. If you plan on adding it to your diet for arthritis pain, talk to your doctor first. Have you tried any natural remedies for arthritis? What was your experience? Share your thoughts in the comments below.