Why is my sperm clear and watery?
This is a common question at any sexual health clinic.
Different factors can affect the consistency, smell, and color of the semen and cause watery semen.
The thin, watery sperm is often temporary and resolves on its own.
Sperm can be watery or thin when someone engages in intercourse or masturbation a couple of times a day.
But, it could also indicate low sperm count, which can be a problem for couples trying to conceive.
Here, you can take a closer look at what watery sperm means, why your semen is watery, its impact on fertility, watery sperm treatment, and other information you might find useful.
Is healthy sperm thick or runny?
Healthy and normal semen is typically a white, creamy, and thick fluid. The consistency of the semen varies from person to person.
Watery sperm is not healthy. The semen shouldn't look like water.
Semen is made up of water, zinc, vitamin C, protein, sugar, and prostaglandins. The fluid mostly consists of mucus, plasma, and water.
For most men, the texture and taste of the semen depend on:
Diet
Water intake
Medication use
Smoking
Alcohol consumption
So, varying textures in semen are quite natural – especially if they happen infrequently.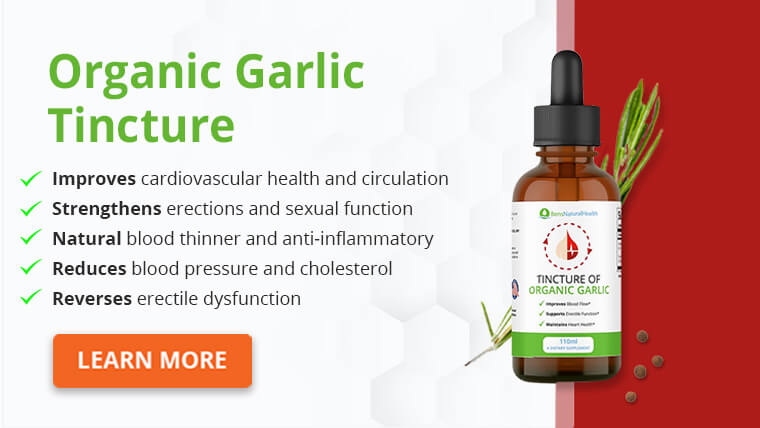 What does watery sperm mean?
When the semen is too watery and runny, it could mean you have a low sperm count, which can be an indicator of fertility issues. Thick, cloudy, and white semen often has a better sperm count than clear and watery semen.
But, in many cases, this runniness and watery consistency might be a transient issue that resolves on its own. For example, men who ejaculate very often can have clear and runny semen.
Abstaining from sex or masturbation for a couple of days might lead to chunkier, thicker, and whiter semen.
However, there are many other factors that can make the sperm watery. Some can affect sperm function and overall health.
What does watery sperm look like?
Watery sperm has a liquid consistency that appears soft and dewy. The more water it contains, the weaker the taste.
Why is my sperm watery and clear?
There are many causes of watery sperm. Here is a list of some of the possible reasons behind watery semen.
1) Frequent intercourse and masturbation
If you're asking yourself, why does my sperm become watery after a while, it could be due to frequent ejaculation.
Multiple ejaculations are often the main culprit for watery semen. The more often you masturbate during the day, the thinner the semen.
This is completely normal since the male body needs time to recuperate and produce normal thick sperm.
2) Diet
Specific nutrient deficiencies can cause abnormalities in the texture and sperm consistency. Sperm comes out watery if you don't get enough zinc in your diet. Zinc is a key nutrient for adequate sperm production.
Studies show that the concentration of seminal zinc is linked with sperm count. A zinc deficiency can lead to low sperm quality and possibly male infertility. So, doctors might suggest you take zinc sulfate supplements.
A lack of selenium can also lead to watery semen. It's best to replenish the selenium intake with foods like eggs, shellfish, chicken, etc.
Get Your FREE Low Testosterone Diet Plan
The ultimate testosterone boosting diet
Combined with exercise & lifestyle advice
Developed exclusively by our nutritionist
3) Hydration
Drinking too much water can lead to watery semen. Excess water dilutes the minerals in the body, so it is normal to notice a slight change in semen texture. Dehydration can make the semen much thicker than normal.
4) Pre-ejaculation
Before men ejaculate, a watery liquid can ooze out of the erect penis. This liquid is called pre-ejaculation and is completely normal.
5) Stress
Can stress cause watery sperm? Based on reports, psychological stress can affect concentration, sperm quality, and appearance. It can also interfere with its ability to fertilize the egg.
6) Medical treatment
Treatments like radiation therapy, chemotherapy, and blood-pressure medications might be associated with watery semen.
Exposure to radiation treatment can damage the sperm and make the semen thin and watery.
7) Smoking, alcohol, and drugs
Tobacco smoking can lead to watery semen, especially in heavy smokers. Based on studies, cigarette smoking led to decreased total sperm count, semen volume, and higher sperm motility. Smoking also causes immune system problems and ejaculation problems.
Quitting smoking can offer restorative properties to semen quality.
Alcohol intake also matters. Heavy alcohol consumption reduces sperm production, testosterone levels, and the overall quality of sperm.
Drugs, such as cannabis and cocaine, can also affect sperm count, change the shape of the sperm, and reduce the volume of semen.
8) Hormone imbalance
Hormone levels can have some role to play. Hormonal disorders such as hypogonadism and hyperthyroidism can make watery semen.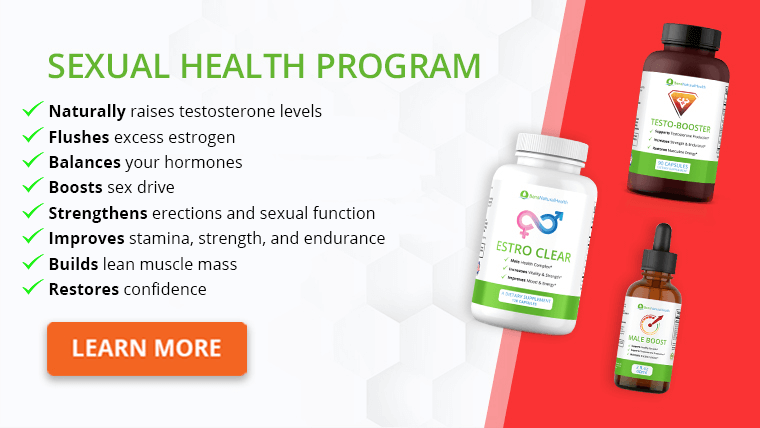 9) Sexually transmitted diseases
STIs can affect the quality, consistency, and texture of semen. Sexually transmitted diseases, such as chlamydia, gonorrhea, or herpes, can trigger inflammation in the epididymitis, causing watery sperm.
10) Diabetes
Diabetes can decrease sperm quality. This metabolic condition shouldn't impact the ability of the sperm to reach the egg.
However, obesity has been associated with reduced pregnancy rates and higher odds of needing assisted reproductive technology to conceive a child.
Does watery sperm affect fertility?
A diluted, watery semen could be a sign of low sperm count. The lower the sperm count, the harder it is to father a baby naturally. But having watery sperm doesn't mean you are infertile.
Statistics show that infertility affects about 10% of the global population. It's best to do a semen analysis test and check the quality of the sperm to know your exact fertility rate.
Semen analysis can evaluate factors such as sperm morphology (shape), motility (activity), and sperm count.
Should men worry about watery semen?
If you have no medical conditions and good overall health but ejaculate too often, then there is nothing to worry about.
The watery sperm is most likely due to frequent ejaculation, and the liquid should go back to normal after a couple of days of abstinence.
But, if you believe to be at risk of medical issues, like STIs or hormonal imbalance, then talk to a specialist. They can offer adequate treatment that can mitigate the condition and reduce the odds of watery sperm.
Overall, watery semen should be temporary. To work on the quality, consistency, and texture of the sperm, it is best to focus on making some lifestyle changes. You should eat healthily, hydrate the body, and alleviate stress.
Watery sperm treatment
For successful watery sperm treatment, you need to know what's causing it. If you are masturbating a couple of times a day, reduce the frequency. This could take care of the problem.
But, if the watery semen persists despite infrequent ejaculation, see a specialist.
Want to know how to treat watery sperm naturally? Below are a few lifestyle tips that can be beneficial for the body and overall health.
Eat foods with zinc
Replenishing the zinc intake is a practical water sperm treatment. The best food choices are poultry, oysters, and whole grains. If you don't get enough zinc from foods, you can consider taking supplements.
Veggies and fruits full of fructose
A lack of fructose can cause watery semen. Some foods that can help with that are bananas, bell peppers, blueberries, and apples.
Vitamin E
A healthy dose of vitamin E can be good for the sperm. To get more vitamin E, add almonds, sunflower seeds, peanuts, pumpkin, and spinach to your diet.
Milk and dates
Here is a popular treatment for watery sperm. Soak 10 dried dates in some milk for 4 hours and eat them on a daily basis. They are packed with carbs and dietary fiber, which can thicken semen and boost sexual stamina.
Physical activity
The body requires exercise. It gets the blood flowing and can push the testicles to create more sperm.
Get enough shut-eye
Many people underestimate the impact of quality sleep. But, if you don't rest for at least 8 hours, the body needs more time to recuperate.
Try to de-stress
Options like meditation, journaling, taking care of your body, listening to music, etc., can help ease some of the mental stress. Since stress can hamper sperm production, it is important to incorporate a couple of stress reduction techniques.
Avoid constrictive clothing
Wearing tight underwear can restrict blood flow and heat up the testicles. This can make it difficult for the testicles to function properly.
Hormone therapy
If hormonal disorders are the cause of your watery semen, then talk to a healthcare expert. They can suggest hormone therapy that could be used to treat your watery semen.
Clinical sexologists specialize in the treatment and assessment of a range of sexual problems. They can help you identify your sexual goals and offer resources, tools, knowledge, and techniques that can boost your sexual health and behavior.
Conclusion
Men can have different sperm consistency and texture. When the semen is watery, it usually means there is a low sperm count.
Now, this may not be a serious problem as there are different causes that can contribute to the liquid texture. Too much masturbation and intercourse can make the semen appear watery.
Other factors include diet, water intake, medication use, smoking, alcohol, and drug use. But, at other times, the watery sperm could be a clear sign of a potential health problem. This includes STIs, hormonal imbalances, and medical treatment.
If the semen doesn't restore its normal texture and consistency, which is a thick white fluid, you might want to see a doctor.
Explore More