Many companies claim quality, but we know that quality requires actions. We use a full-service cGMP manufacturing facility that is certified under 21 CRF Part III. We use a registered facility with the FDA and are certified by the State of Washington for dietary supplement manufacturing. We would also like to note that our manufacturing facility has been approved in over ten countries for dietary supplement exporting.
We strive to support you with true quality in our products. Ben's Natural Health's procurement team is continually seeking the purest ingredients from the finest suppliers around the globe.
Scientific research is continually advancing the nutritional industry. We make it a priority to continually monitor these cutting-edge advancements, and when the research shows promise and results we incorporate them into our products.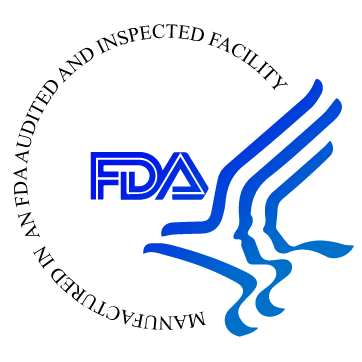 Rigorous Testing Methodology

Our testing protocols are established utilizing an NSF-designed hazard analysis program. Since every raw material has a unique microbial or environmental adulteration hazard (such as radiation), each material has a predetermined testing protocol suited to its own risk level. Regardless of how low the risk level is determined to be, every raw material is tested for a minimum of two adulterants using the USP and/ or AHPA recommended standards.
We strive to support you with true quality in our products. Ben's Natural Health's procurement team is continually seeking the purest ingredients from the finest suppliers around the globe.
Ben's Natural Health guarantees that all our botanicals are radiation-free. Unlike many of our competitors, we have a standard monitoring program to insure that no radiation is used in the sterilization of our botanicals. When sterilization is needed, we use a dry-steam technology or other non-destructive technologies. (Note: only whole non-processed herbs require treatment, and only when their total aerobic counts are found to be out of compliance.)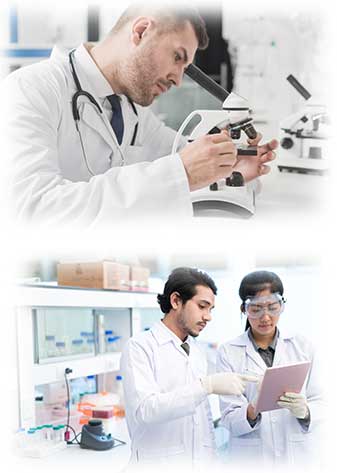 We maintain a substantial in house laboratory where we conduct 100% identity testing using USP method 1119 Near-Infrared spectroscopy. We have also developed a program utilizing spectroscopy USP method 1119 to establish chemometric models of finished products. These testing models are then used to assure that products meet all intended identity, strength, and composition specifications unique to each finished product batch. Finally, every finished batch is tested for microbial adulteration, thus assuring that each batch meets the highest purity standards.
We also maintain strict relationships with third party laboratories, these enable us to use cutting edge methods such as DNA analysis that we wouldn't otherwise be able to implement. We also use these laboratories to confirm our in house results, and to cross tests their results. This is all part of our hazard analysis program. We currently have three third party laboratories approved; Exact Scientific, Eurofins, and Alchemist Laboratories. We conduct regular audits of our outside laboratory partners and qualify their results eliminating "dry labbing" dangers.
We strive to support you with true quality in our products. Ben's Natural Health's procurement team is continually seeking the purest ingredients from the finest suppliers around the globe.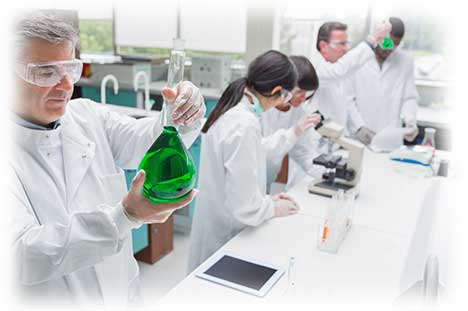 Environmental testing for microbiological bioburden hazards is an integral part of the testing program at Ben's Natural Health. Introduction of microbial adulterants during holding or processing is monitored utilizing USP Method 1116 for continued evaluation of microbial limits in controlled areas. This method was adopted voluntarily, from the pharmaceutical codes. Dietary supplement regulations do not require this, but we believe it is imperative for quality.
hazard analysis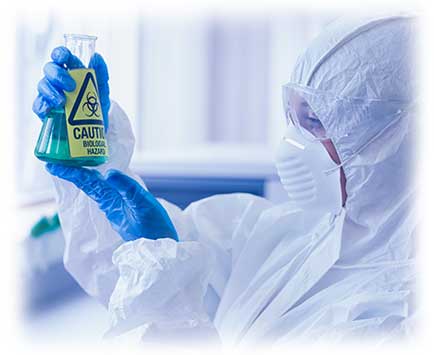 Ben's Natural Health maintains a robust hazard analysis program that reviews the potential for risks associated with each manufacturer of ingredients following NSF guidelines.
First, four members of our quality team review the quality program of a potential vendor, utilizing physical audits, interviews, testing method validations, and background checks for past or current regulatory issues. Next, all compiled information is brought to a classification session. During this session, a review of the documents and ingredients supplied is conducted. Potential hazards are proposed such as country of origin, inherent ingredient hazards (mold, E. coli, Salmonella...) or economical adulteration potentials.
After all potential hazards have been agreed upon and classified, the probability of such hazards occurring is determined, using a classification from frequent (1 in 5 purchases) all the way down to extremely unlikely ( 1 in 10,000 purchases). These are determined by scientific methods, observations, real-life testing protocols, and industry inside knowledge of economically generated adulterations. Last, using the severity and probability, a risk level is determined.
mitigations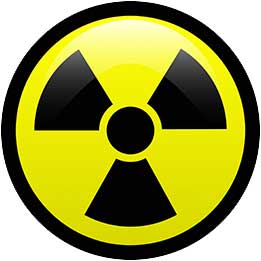 Ingredient mitigations are determined by risk level. Mitigations describe how a risk level is reduced by the design of our quality systems. Immediate precautions are designed to block hazards in normal conditions. Also included in these mitigations are at least one upstream and one downstream protection to block the hazard from entering the processing chain.
These mitigations are ingredient-specific and are added to each ingredient specification sheet, assuring that each time that ingredient is received it is reviewed and tested for its unique hazard(s).
All ingredients have risks and require systems to block sources of contaminants. We do not rely on the supplier for your patient's safety. Risks such as radiation contamination, heavy metals, E. coli, salmonella, staph, dangerous spores, and economic adulteration are monitored by our rigorous testing methodology. By identifying such risks ahead of time, the mitigation process enables us to block these hazards.
All finished products are tested for the heavy metals arsenic, cadmium, lead, and mercury. This is done by our primary third party laboratory which holds the coveted international ISO 17025 certificate.
LABELING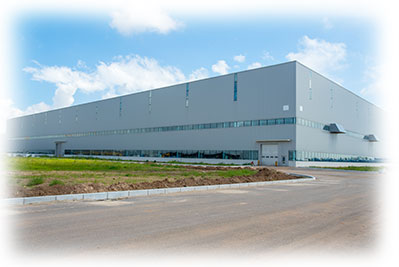 In line with FDA cGMP labeling guidelines we continually monitor our labels to ensure accuracy and compliance. Our full disclosure labels give you the confidence that there are no hidden ingredients in Ben's Natural Health products.
Each label is double checked by our quality team and printed specifically for each lot number or product run ensuring labeling accuracy. All components of raw ingredients are listed including the starting materials. All excipients in the manufacturing of botanical extracts are also listed. An example would be maltodextrin which is commonly used in the raw ingredient industry to ensure stability and potency.
Ben's Natural Health is at the forefront of full label disclosures. As a manufacturer our quality assurance program requires for each raw ingredient brought into our warehouse, a full disclosure from the ingredient supplier not only of the 8 major allergens but also all excipients used in processing. This backed up by our rigorous testing methodology allows us to choose raw ingredients of the purest form and eliminate unnecessary excipients.
FAQs
Who formulates your products?
Ben's Natural Health products are physician and nutritionist formulated. We have partnered with leading doctors and others to develop clinical strength formulations. Working with leading physicians to develop clinical strength formulations is at the root of our company.
Does Total Health interact with Alpha Blockers or 5 Alpha Reductase Inhibitors?
There are no negative interactions between Total Health and common prostate medications. However, many of these drugs have their own side effects. If you are experiencing side effects from your regular medication you should consult your doctor.
Does Total Health allow me to stop taking my Prostate medication?
If you decide that you would like to stop taking your prostate medication, there is a specific protocol that you should follow. We advise that you don't stop taking your regular medication until you have been on Total Health for at least one month. Do not stop taking your medication completely, instead slowly reduce your dosage by half every two weeks. Stop taking your medication when you feel that you no longer need it. If your symptoms become unmanageable, return to your normal dosage and try again after you have been taking Total Health for two months. Always consult your doctor when stopping medications or changing dosages.
Are all your products natural?
Ben's supplements are all 100% Natural, we carefully source every ingredient in all our products to ensure we produce only high quality natural products.
Are your products organic?
Wherever possible we source organic ingredients for our products. Sometimes it is not possible, we always strive to manufacture a high quality natural product from sustainable sources.
How do I take my supplements?
Always consult the bottle for directions for use. Each supplement is different and there are guidelines for dosage and use.
Do you ship internationally?
We ship internationally upon request. All International orders use USPS Priority Mail 6-10 business day's service. If you wish we can send your order by Express Mail for additional charge. You can choose this method during checkout.
How long does shipping normally take?
All our supplements are dispatched from our warehouse in Michigan and normally arrive in 2 working days. However depending on your location in the USA it can take up to 1 week for your supplements to arrive. Whenever possible we dispatch goods on the same day as your order them.
Are all your products safe?
We rigorously test all the raw ingredients in our products to ensure that they meet the American pharmacological standards and the American herbal products association standards. Our manufacturing facilities are all US based and FDA monitored.
Are all your products quality tested?
All finished products are tested by a third party laboratory using United States pharmacopeial test 1119, (near inferred spectrography) to ensure that the supplement matches the label and that they are safe, pure and high quality.