UTI (urinary tract infection) is a condition that occurs when bacteria go to any part of the urinary tract.
This could lead to unpleasant symptoms such as dysuria (pain while urinating) and frequent urinating.
Over half of all females will get a urinary tract infection (UTI) at some point in their lives, and the vast majority will need medical attention and antibiotics.
A UTI can have mild symptoms (uncomplicated UTI), but it can also have severe symptoms (complicated UTI).
Recognizing an infection early might help you prevent more severe complications.
You should see a doctor if you have any of the following symptoms: hematuria (blood in the urine), pain or burning sensation while peeing, an urgency to urinate despite an empty bladder, discomfort or pressure in the groin or lower abdomen, pain in the lumbar area.
Cipro (ciprofloxacin) is the gold standard for treating UTIs. Keep reading to learn more about this drug.
Get Your FREE PSA Lowering Diet Plan!
Naturally lower PSA levels
Reduce nighttime trips to the bathroom
Enjoy better bladder control and urine flow
What is Cipro?
Cipro is an antibiotic fluoroquinolone prescribed for treating certain bacterial illnesses. The Food and Drug Administration (FDA) granted Cipro approval to treat urinary tract infections in 2002. Its approval for treating various diseases in the United States began in 1987.
You may get Cipro in two different dosages, 250 mg and 500 mg. The pills are available as round, slightly yellowish film-coated. Every tablet on one side is coded with the word "BAYER"; on the other is written CIP and the dosage. Cipro comes in a bottle of 100 tablets.
What can Cipro treat?
This medicine can treat several different types of bacterial infections. Ciprofloxacin is an antibiotic of the quinolone class. It inhibits the multiplication of bacteria, therefore accomplishing its intended purpose. Only bacterial illnesses are treated with this antibiotic.
Cipro is commonly used to treat:
Urinary tract infections (UTI), including acute uncomplicated cystitis (infection of the urinary bladder), complicated UTI and pyelonephritis (infection of the kidney) in pediatric patients, chronic bacterial prostatitis
Skin and skin structure infections
Bone and joint infections
Complicated intra-abdominal infections and infectious diarrhea
Typhoid fever (enteric fever)
Uncomplicated cervical and urethral gonorrhea
Inhalational anthrax post-exposure in adult and pediatric patients
Plague in adult and pediatric patients
Respiratory tract infections, including lower respiratory tract infection, acute exacerbation of chronic bronchitis, and acute sinusitis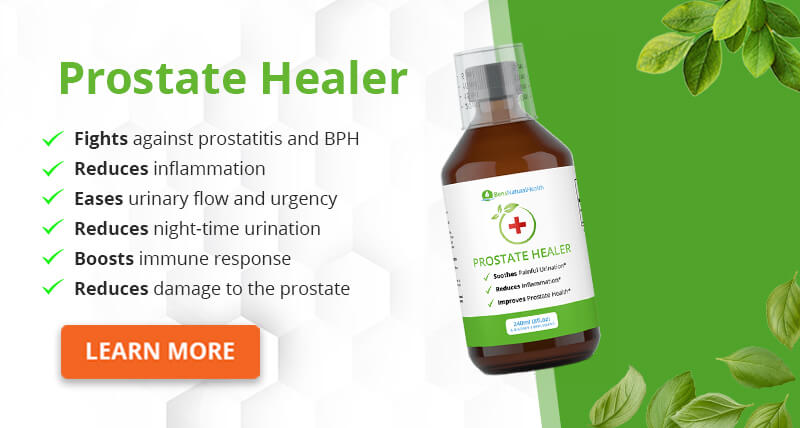 Cipro for UTI
The presence of bacteria in the urinary tract is what causes a UTI. A urinary tract system is a place that has to be sterile (completely free of germs) at all times. UTI could occur in the kidney, ureters, prostate, urethra, or, most commonly, in the bladder.
Evidence from clinical studies using the oral formulation of Cipro (ciprofloxacin) shows that it is effective against a broad range of infections.
Both simple and complex cases of a urinary tract infection are often treated with Cipro ciprofloxacin (UTI), but Cipro is the gold standard for treating complicated UTIs.
Antibiotics like Cipro are effective because they eliminate the microorganisms triggering an illness.
You should begin to feel better within a few days after treating the bacteria in your urinary tract with Cipro; however, this can vary depending on the kind of bacteria that cause the infection.
How to take Cipro for UTI
The recommended dosage for treating a UTI is 250 mg or 500 mg every 12 hours for 7-14 days without discontinuation. Before you start taking it, you should always talk to your healthcare provider or pharmacist.
What if Cipro doesn't work for your UTI?
If your symptoms persist after taking Cipro or if your microbiology tests show bacteria is still present, you should see your doctor so that they may prescribe you a different antibiotic.
Antibiotic overuse may lead to bacteria developing resistance. Thus we need to be cautious when using antibiotics.
A urine culture and an antibiogram (a test showing which antibiotic is the best option for bacteria in your urinary tract system) are the gold standards for determining which bacteria is present and what treatment options are the best for you.
Is Cipro safe?
According to the FDA, Cipro is safe and effective in treating UTIs in most people. However, as with any medication, there is a risk of side effects, which we discuss in detail below.
Side effects of Cipro
The most common side effects of Cipro that may happen in ≥1% of patients are:
nausea
diarrhea (watery bowel movement)
liver function tests abnormal
vomiting
rash
Less common but most severe side effects:
Tendon rupture or swelling of the tendon (tendinitis): It is manifested with pain, swelling, and the feeling of a snap or pop in a tendon area, sometimes accompanied by bruising.
Peripheral Neuropathy (changes in sensation and possible nerve damage): If you feel pain, burning, tingling, numbness, or weakness in your arms, hands, legs, or feet, stop taking Cipro immediately and ask for medical help.
Central nervous system effects: seizures, trouble sleeping, hearing voices, seeing things, or sensing things that are not there (hallucinations), nightmares, tremors, depression
Exacerbation of myasthenia gravis
Hepatotoxicity (liver damage)
Higher risk of aortic aneurysm and dissection
Clostridioides difficile-Associated Diarrhea (Intestine infection)
Prolongation of the QT Interval (Serious heart rhythm changes)
Photosensitivity/Phototoxicity (increased sensitivity to sunlight)
Development of drug Resistant Bacteria
If you experience any of the following side effects mentioned above, stop taking Cipro, and seek medical attention immediately.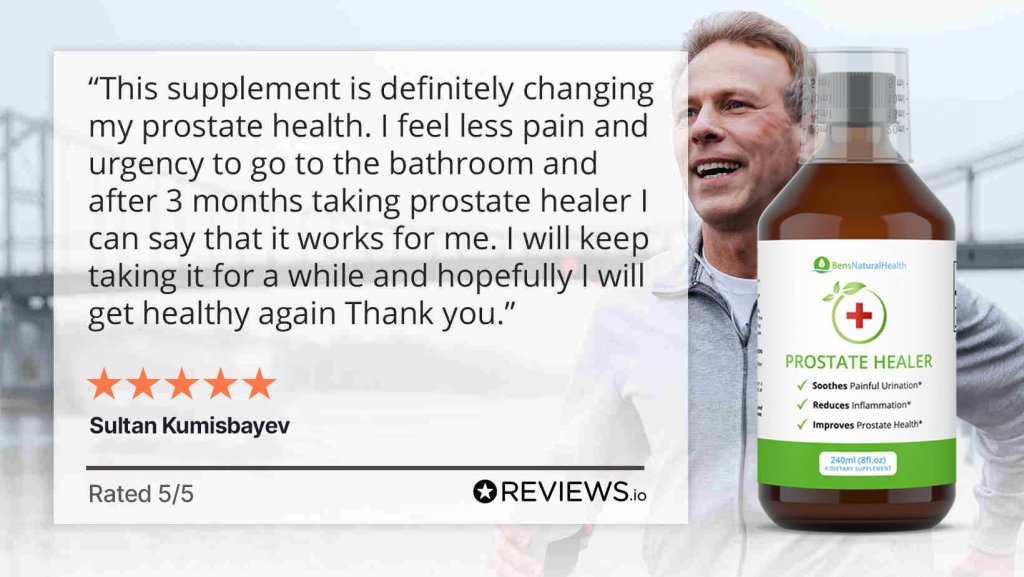 Cipro interactions
Want to know what to avoid when taking Cipro? There are some interactions using Cipro and with some other drugs:
Concomitant administration of tizanidine and Cipro is contraindicated due to the potentiation of hypotensive (low blood pressure) and sedative effects of tizanidine.
You should avoid using:
Theophylline: When taken at the same time as Cipro, you have a higher risk of developing central nervous system side effects.
Drugs known to prolong QT Interval (an abnormal feature of the heart's electrical system that can lead to a potentially life-threatening arrhythmia). Cipro may make the QT interval even longer in people who are already taking drugs that make the QT interval longer.
Minerals: Because of the formation of ciprofloxacin-iron complexes, which reduce ciprofloxacin absorption, iron supplements should not be used together with Cipro.
If you use some of the following medicines, you can use Cipro, but with caution:
Oral antidiabetic drugs: Hypoglycemia, which can be severe, has been reported when Cipro and oral anti-diabetic drugs, mostly sulfonylureas, were given together.
Phenytoin: When using Cipro, phenytoin levels can be altered.
Cyclosporine: When Cipro and cyclosporine are given together, keep an eye on kidney function, especially serum creatinine.
Anti-coagulant drugs: The risk may be different depending on the underlying infection, age, and general health of the patient, so Cipro's contribution to the increase of anticoagulation effect may be different.
Methotrexate: may cause a toxic effect.
NSAIDs: In pre-clinical and postmarketing investigations, NSAIDs (but not acetyl salicylic acid) combined with high doses of quinolones caused convulsions.
Sildenafil: Cipro can double the exposure.
Caffeine/Xanthine Derivatives: Cipro causes reduced clearance resulting in elevated levels and prolongation of serum half-life.
Zolpidem: Cipro can increase levels of Zolpidem in the blood.
Vitamins: Don't take any vitamins or other supplements from two to six hours before or after taking a Cipro tablet. Taking them with Cipro could make it less likely that Cipro will be absorbed, leading to lower levels in the blood and urine.
Cipro and pregnancy
Evidence from published case reports, case-control studies, and observational studies on the use of Cipro during pregnancy has not shown an increased risk of significant birth abnormalities, miscarriage, or unfavorable maternal or fetal outcomes.
The limited postmarketing epidemiological studies are not suitable for estimating the risk or making strong judgments regarding ciprofloxacin's safety in pregnant women and their unborn offspring.
Use of Cipro during pregnancy is not advised unless the expected benefit justifies the possible danger to the baby. So, talk to your healthcare professional about which antibiotic is better to take for your condition.
The use of Cipro during breastfeeding
Clinical trials have shown that ciprofloxacin is secreted into breast milk. However, there has not been enough research to determine whether Cipro is safe for your newborn to receive via breast milk.
Thus, it is recommended that nursing should be stopped while using Cipro. Because Cipro may affect intestinal flora, it is best to avoid breastfeeding while taking it.
However, if this is not feasible, look for signs of diarrhea, blood in the stool, and candidiasis in your breastfed infant.
Get your FREE bladder diary
Daily bladder diary
Better understand your urinary symptoms
Step-by-step guide
Alternatives to Cipro for a UTI
Ciprofloxacin is a quinolone antibiotic. The FDA has issued a black box warning for Cipro and other quinolone antibiotics due to their potential to cause serious side effects, including tendon rupture and nerve damage.
Sometimes bacteria that cause your UTI are resistant to Cipro (ciprofloxacin).
If you are taking Cipro for a urinary tract infection but you are experiencing any of the situations mentioned above, you may be wondering if there are other medications available that do not pose the same risks as Ciprofloxacin.
Here's what you need to know about alternatives to this medication:
Sulfonamide drugs
Another class of antibiotics that are used to treat UTIs is sulfonamide drugs. Sulfa drugs include well-known medications such as Bactrim and Septra.
These medications are often used in place of Cipro if you have a history of or known sensitivity to quinoline-based antibiotics.
While they tend to be more expensive than quinolones, they can also treat many different types of bacteria that cause urinary tract infections. If you have difficulty taking pills, some sulfonamide drugs can be taken as liquid suspensions.
Macrolide antibiotics
Macrolide antibiotics are another form of antibiotic that can effectively treat certain types and strains of bacteria causing the infection.
Erythromycin is one common macrolide used in the treatment of UTIs today. Other macrolides include azithromycin, clarithromycin, and telithromycin. They are all effective against certain kinds of bacteria.
Cipro is usually used for treating urinary tract infections. However, many other antibiotics can treat this condition as well.
Among the most common alternatives to Cipro are Bactrim (sulfamethoxazole-trimethoprim), Levaquin (levofloxacin), and Nitrofurantoin (Macrodantin).
These medications have been proven effective in treating bacterial infections of the bladder, kidneys, and urethra. They may also be prescribed for treating other types of infections, such as pneumonia and skin infections.
Conclusion
UTIs represent one of the most common diseases. If you have a urinary tract infection (UTI), your doctor may prescribe an antibiotic called Cipro (ciprofloxacin).
Cipro is an effective medication for treating UTIs. It works by killing the bacteria that cause the infection.
It is important to finish the entire course of antibiotics to ensure the infection is completely gone. If you have any questions or concerns, be sure to talk to your doctor.
Explore More