Hypoglycemia is the term for lower than normal blood glucose levels.

Normal blood glucose, or blood sugar, levels range from 70-140 mg/dL, not counting the rise immediately after eating.

Thus, hypoglycemia is defined when blood sugar levels fall below 70 mg/dL.
When blood sugar drops within 4 hours of eating a meal, a person may be experiencing reactive hypoglycemia. This is caused by excessive insulin production after eating.
While hypoglycemia is associated with diabetes, there are also cases of non-diabetic hypoglycemia.
Certain drugs, malnutrition, gastric bypass surgery, severe burns, and other health conditions can result in low blood sugar.
People with diabetes often experience low blood sugar levels. Certain medications, excessive alcohol consumption, some critical illnesses and hormone deficiencies can also cause hypoglycemia without diabetes.
Reactive hypoglycemia is a condition that causes low blood sugar within a four-hour window after meals.
Hypoglycemia is a lifelong condition, but you can help manage its symptoms through your diet.
Symptoms of Hypoglycemia
Hypoglycemia is dangerous. And severe hypoglycemia can even be deadly. Inadequate levels of glucose in the blood can cause seizures and brain damage [3]
Hypoglycemia symptoms include:
Hypoglycemia is most common in people taking insulin, as insulin lowers blood glucose levels.
Other diabetes medications can also cause low blood sugar, as well. So it's essential for anyone taking diabetes medications to speak with their healthcare provider to discuss their risk of hypoglycemia.
If you have diabetes:
If your blood sugar starts to drop, you can use the 15-15 rule: Eat or drink 15 grams of carbohydrates, wait 15 minutes, and then check your blood glucose levels. If your blood sugar levels are still below 70 mg/dL, have another 15-gram serving. Your goal is to raise your blood sugar levels to at least 70 mg/dL.
What is a hypoglycemia diet?
While hypoglycemia is dangerous, steps can be made towards changing the diet to help avoid low blood sugar.
While diet doesn't wholly minimize hypoglycemia, it can definitely help reduce the risk.
It's important to consume carbohydrates regularly throughout the day to prevent hypoglycemia. Check out our hypoglycemia food list below.
Carbohydrates are a group of foods, including:
Grains


Fruits


Vegetables


Particular dairy products such as milk and yogurt.
Carbohydrates are important for preventing hypoglycemia because they break down into sugar, which ultimately turns into blood sugar.
If someone doesn't consume carbohydrates regularly, their blood sugar levels may be low. This can then cause them to drop to dangerously low levels after taking insulin.
Eating fiber-rich carbohydrates over refined carbohydrates can also promote normal blood sugar levels and reduce the risk of hypoglycemia.
Fiber is a carbohydrate but isn't absorbed by the body, and it slows gastric emptying time, which delays the breakdown of the food into sugar.
When sugars from carbohydrates are broken down slowly, blood sugar levels rise more slowly and steadily. This is preferred to a sharp increase in blood sugar levels, which can occur after eating low-fiber carbohydrates or added sugars.
High-fiber including :
Whole grains (whole wheat bread, brown rice, whole-wheat pasta, etc)


Vegetables with the skins


Nuts, seeds


Legumes
Eating protein and healthy fats, along with carbohydrates, may also beneficial for preventing hypoglycemia.
Protein and fat take longer to digest than carbs, so when combined with carbohydrates, the carbohydrates may break down to sugar more slowly.
There has been some controversy as to whether consuming protein can be beneficial for regulating blood sugar levels. However, a new study shows that the level of protein in a meal can significantly affect how much insulin needs to be taken at mealtimes for people with type 1 diabetes mellitus.
Protein-rich foods include:
Meat


Nuts


Seeds


Dairy products


Legumes


Healthy fats include:
Vegetable oils


Avocados


Olives


Fatty fish


Nuts and seeds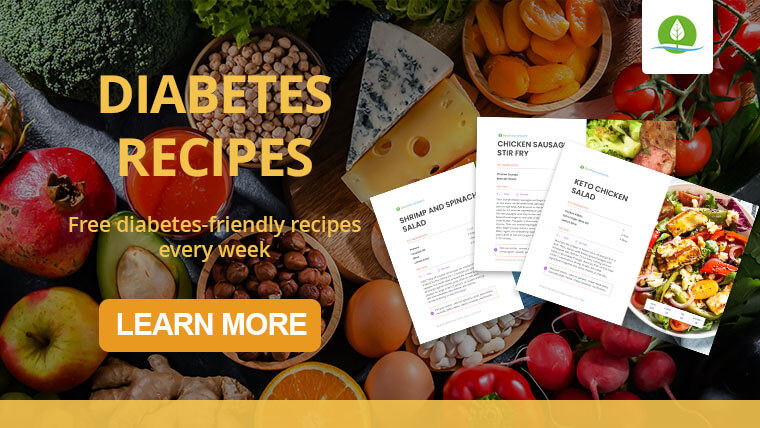 Hypoglycemia Diet Plan
Breakfast
Some ideal breakfast choices include:
hard-boiled eggs and whole-grain toast, with avocado


oatmeal with berries, sunflower seeds, and cinnamon


Greek yogurt with berries, cinnamon, and oatmeal
Lunch
Some good lunch ideas for hypoglycemia are:
tuna sandwich on whole-grain bread with salad leaves


chickpea, quinoa, pomegrante and vegetable salad


grilled sea bass, sweet potato mash, peas
Dinner
Some tasty dinner ideas for hypoglycemia are:
chicken and avocado with brown rice and steamed broccoli


salmon with vegetables or salad


lentils stew, kidney beans, chickpeas, tomatoes, olives
Snacks
If you get peckish, some healthy snack ideas for hypoglycemia are:
a small apple with a few slices of cheddar cheese


a banana


handful of nuts or seeds


wholegrain toast with avocado


vegetables dipped in hummus


a vegetable smoothie
Benefits of a hypoglycemia diet
Fiber-rich carbohydrates and proteins help promote more stable blood sugar levels. When blood sugar levels rise, they tend to drop more drastically because they are digested quickly.
It's essential to eat regular meals and snacks and not skip meals if you're prone to hypoglycemia. If you eat well but skip meals, then hypoglycemia can still occur. Eating every 3-4 hours can help prevent low blood sugar.
Why should people with hypoglycemia follow a specific diet?
People prone to hypoglycemia need to eat foods that promote balanced, steady blood sugars to fuel their bodies correctly.
Eating regularly is just as crucial. Going hours without eating can result in low blood sugar once the body uses up its glycogen stores, which is stored sugar in the liver.
How diet affects hypoglycemia
Hypoglycemia is a condition that can be avoided by eating a balanced diet and consuming regular meals and snacks.
When a person with chronic hypoglycemia eats regularly and focuses on foods that lower blood sugar instantly, the frequency of low blood glucose levels will likely decrease.
This will improve their quality of life and reduce the risks of hypoglycemia.
It's also important to consider how exercise can affect blood sugar levels and plan meals and snacks accordingly.
Exercise can lower blood sugar. Therefore, if you're prone to hypoglycemia, it's even more important to consume a fiber-rich carbohydrate, preferably with some protein as well, before and after being active to avoid low blood sugar.
What to eat when you wake up
It's important to consume a small meal when you wake up. A good breakfast should consist of protein, plus a complex carbohydrate. Examples of healthy breakfast include:
Hard boiled eggs, with a slice ppf whole grain toast and avocado.
A small serving of steel-cut oatmeal, with blueberries, sunflower seeds, and almonds.
Greek yogurt with berries, honey, and oatmeal.
What foods should avoid if you have hypoglycemia?
Foods very high in carbohydrates and sugars should be avoided for the prevention of hypoglycemia. Examples include:
Sugary beverages


White bread, pasta, rice


Dried fruit


Alcohol


Sweetened cereals


Flavored yogurts


Packages snack food
This is as they do not promote sustained blood sugars due to their quick digestion and the body's rate of metabolizing them.
The plate method is an excellent way to structure meals; half the plate is non-starchy vegetables (vegetables high in starches are potatoes, corn, peas, and squash), ¼ of the plate is protein and ¼ is carbohydrates, such as starchy vegetables, bread, rice, pasta, etc.
People taking mealtime insulin mustn't eat meals very high in fat. This is as digestion can be delayed so much that the insulin starts working before the food is emptied from the stomach, which can cause low blood sugar.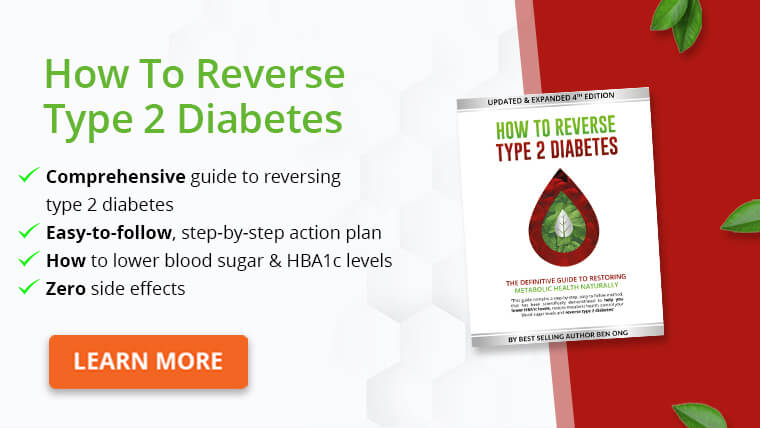 How does a poor diet contribute to hypoglycemia?
Eating infrequently, skipping meals, not consuming enough carbohydrates (or eating too many without balancing them with protein and fat) and eating low-fiber/high-sugar carbohydrates can contribute to low blood glucose levels.
When blood sugar levels rise quickly, such as with drinking sugary soft drinks, they tend to drop because they are digested rapidly.
When a meal is more balanced (such as with the plate method), digestion can occur more slowly, which promotes more stable changes in blood sugar.
A diet to help prevent hypoglycemia is essentially a healthy, balanced diet that everyone could benefit from.
There aren't any side effects of eating in this balanced way, nor are there side effects from eating consistently and avoiding sugary foods and beverages.
If anything, an adjustment in lifestyle and preferences would be the only "side effect," and just like any other change, it becomes easier once you adopt it as a lifestyle.
What results should you expect from a hypoglycemia diet?
Following a diet geared towards preventing diabetes, hypoglycemia offers many benefits, including improved blood glucose levels and reduced incidence of severe hypoglycemia.
Those taking insulin should be assured they are eating in the best way possible to prevent complications from hypoglycemia.
While a hypoglycemia diet is healthy and balanced, it's not intended as a weight-loss diet.
However, if someone makes changes, such as reducing added sugar intake and increasing fiber, then weight loss could be a secondary outcome.
How long does it take for a hypoglycemia diet to be effective?
Eating in a way to prevent hypoglycemia should be effective almost immediately.
If a person were skipping meals, drinking sugary drinks, and having unbalanced meals, the correction of these issues would become clear quickly after adopting healthier eating habits.
Tips for managing hypoglycemia
Changing eating habits and being mindful of how foods affect hypoglycemia is the best preventative measure people can take.
Knowing the symptoms of hypoglycemia is also essential. Some people might not realize that they are having issues with low blood sugar levels until they are mindful of what hypoglycemia is.
If lifestyle changes still don't reduce incidents of hypoglycemia, it's important to speak with your healthcare provider.
A person with hypoglycemia can try the following lifestyle considerations:
Eating frequent balanced meals. Eat small meals every 3 to 4 hours throughout the day, rather than 3 large meals per day.


Avoiding foods high in saturated fats or trans fats.


Avoiding high sugar foods and sweetened drinks, including sweets, sugary drinks, and fruit juices with added sugar


Eating foods high in soluble fiber and lean protein

Reducing or eliminating processed and refined sugars from your diet.


Choosing complex carbohydrates over simple carbohydrates.



Choosing foods with low GI scores


Reducing alcohol consumption
In the case of non-diabetic hypoglycemia, further investigation of the cause of recurrent hypoglycemia would be warranted if lifestyle changes don't improve the prevalence of chronic low blood sugar.
What are the best natural remedies & supplements?
Some supplements have shown promise in their ability to help lower blood sugar, such as cinnamon.
Other supplements, such as chromium, have been found to help improve blood sugars in people with diabetes by improving the action of insulin and carbohydrate metabolism [6].
Conclusion
Hypoglycemia occurs when blood glucose levels drop below 70 mg/dL. This can lead to adverse side effects and even be deadly in cases of severe hypoglycemia.
People with diabetes taking medications to lower blood sugar are at the highest risk of developing hypoglycemia, but it can also occur more rarely in people without diabetes.
Further, eating regular meals and snacks throughout the day can help prevent hypoglycemia.
Focusing on eating well before and after exercise can also help prevent a drop in blood sugar after physical activity. Meals should be balanced and contain high-fiber carbohydrates, protein, and fat.
High-sugar foods and beverages should also be avoided as they can cause a rebound low blood sugar.
Taking a small amount of a high-sugar food or beverage is recommended for someone who is actively experiencing a hypoglycemic event, however.
The best diet for hypoglycemia is a generally healthy, well-balanced diet, and comes without adverse side effects.
Explore More