Health should be the number one priority for all of us.
We can improve our health and manage or prevent a wide range of medical conditions with smart lifestyle changes, of which diet is the most significant.
Today more and more people are switching their eating habits to lose weight, support general health, or manage serious conditions like diabetes.
Many eating patterns are praised for their beneficial impact on diabetes management. What about the increasingly popular Nordic diet?
In this post, you will learn more about the Nordic diet and whether it's effective for diabetes management.
What is the Nordic diet?
The Nordic diet is a dietary pattern based on Nordic cuisine that includes countries like Denmark, Norway, Finland, Sweden, and Iceland. Basically, the Nordic diet is the Northern European response to the well-known Mediterranean diet.
This diet incorporates locally sourced food, a lifestyle that embraces a relaxed meal with family and friends, with a strong focus on protecting the environment. Like the Mediterranean diet, the Nordic diet is not a fad diet or a program you follow for a while and then stop. Instead, the Nordic diet is a lifestyle.
Before we go on, it's important to keep in mind the Nordic diet is not a copy of the Mediterranean diet. Even though the two eating patterns have some similarities, they are not identical.
The main similarity between the two diets is that both of them emphasize the intake of plant foods, including whole grains such as rye, barley, as well as oats, berries, legume, and fatty fish. These diets are low in red meat and sugar.
The primary difference between the two diets is in the type of vegetable oil used. The Mediterranean diet prioritizes locally-available olive oil. Unfortunately, the Nordic climate is not a suitable ground for the cultivation of olives.
The primary source of fat in the Nordic diet is rapeseed oil (canola oil). Canola oil, like olive oil, is low on saturated fat and high on healthy manufactured fat. It has alpha-linolenic acid, a type of Omega-3 fatty acid that can protect our brain from stroke.
How can the Nordic diet help with diabetes?
The Nordic diet is associated with a wide range of benefits, and many claim it can help persons with diabetes, too. But can it really?
Evidence shows that eating the Nordic diet can prevent type 2 diabetes. In fact, scientists explain that this diet is a viable dietary recommendation for preventing diabetes mellitus, besides the Mediterranean diet. Lower adherence to the Nordic diet increases type 2 diabetes risk as well as blood glucose and insulin levels.
The Nordic diet can help with diabetes by improving the risk factor associated with this chronic condition. These risk factors include insulin sensitivity, body weight, lipid profiles, and low-grade inflammation.
Being overweight or obese puts you at a higher risk of diabetes and makes it more challenging to manage this condition. Excess weight is associated with inflammation, insulin resistance, low HDL (good) cholesterol levels, and high LDL (bad) cholesterol levels.
The Nordic diet addresses all these factors through healthy eating patterns and may thereby help persons with type 2 diabetes. These factors are also associated with metabolic syndrome.
In people who already have type 2 diabetes, studies show that the Nordic diet can reduce total cholesterol, low-density lipoprotein, blood pressure, weight circumference, hemoglobin A1C.
The positive effect of the Nordic diet on diabetes management is not a result of some specific food. Instead, the Nordic diet emphasizes consuming fruit, vegetable, and healthy fat, which can help manage diabetes.
At the same time, the Nordic diet limits the consumption of highly processed and refined foods, which could have a negative impact on blood sugar levels and insulin.
Get Your FREE Diabetes Diet Plan
15 foods to naturally lower blood sugar levels
3 day sample meal plan
Designed exclusively by our nutritionist
11 foods to include
As always, it is highly recommended to consult your doctor before you decide to do this diet. This is particularly the case if you already have diabetes or you're taking medications to manage it. Even though it's a healthy diet, you still need to be careful.
What foods should you eat, though?
1) Fruits & Veg
First, make sure to eat more fruits and vegetables, such as cruciferous vegetables daily.
2) Whole Grains
You also need to increase your intake of whole grains, and food that comes from the seas and lakes, or wild.
While you should eat less meat, when you do eat it, go for high-quality meat. Even though it advocates for reduced intake of meat, this is not a vegetarian diet.
3) Organic Food
Consume organic food items when you can, or have the opportunity to do so. That way, you can prepare your meals with seasonal produce.
4) Carbs and Fiber
The healthy Nordic diet puts a strong emphasis on home-cooked meals. When you're preparing your meals, make sure they contain high-quality carbohydrates that are rich in fiber.
Complex carbs take longer to digest than the 'simple' carbs found in processed food like white bread, pastries, and candy bars. Also, they are abundant in vitamins and minerals, and antioxidants that protect our cells.
Foods with a significant amount of complex carbs and fiber are beans and peas. These legumes are a great source of proteins, zinc, iron, B6, calcium, riboflavin.
5) Fermented Foods
Besides fiber, the Nordic diet is abundant in fermented foods. These foods are also useful for your health and wellbeing.
6) Berries
In the new Nordic diet, it is also recommended to eat a lot of berries. You are less likely to gain weight that way.
Berries are rich in antioxidants, which keep our veins and arteries healthy and help to lower blood pressure. Lingonberry is a popular type of berries in Nordic cultures.
7) Root Vegetables
The Nordic diet also promotes the intake of root vegetables and tubers. That means you should eat carrots, beets, potatoes, parsnips, or beats.
These vegetables are abundant in fiber and nutrients that help protect our cells, fight infection and lower cholesterol.
8) Nuts and Seeds
Additionally, if you decide to follow this diet, you should eat more nuts and seeds. They are high in zinc, copper, potassium, niacin, vitamin E, and antioxidants.
9) Protein
Protein-rich foods prevent us from feeling hungry. So, make sure you include them in your eating plan.
10) Oily Fish
The Nordic diet recommends eating oily fish two or three times a week because they are abundant in Omega-3 fatty acids.
Fatty fish include salmons, sardines, mackerel, and albacore tuna. When you don't have access to fresh fish, canned fish is a valid alternative.
11) Low-fat dairy
Low-fat dairy products like yogurt are also a good option for persons who follow the Nordic diet.
The beauty of the Nordic diet is that anyone can adopt it. The main focus here is on eating wholesome food that is locally sourced. Back to nature approach of this diet is a more and more attractive option to many of us. It is one of the ways to eat healthier.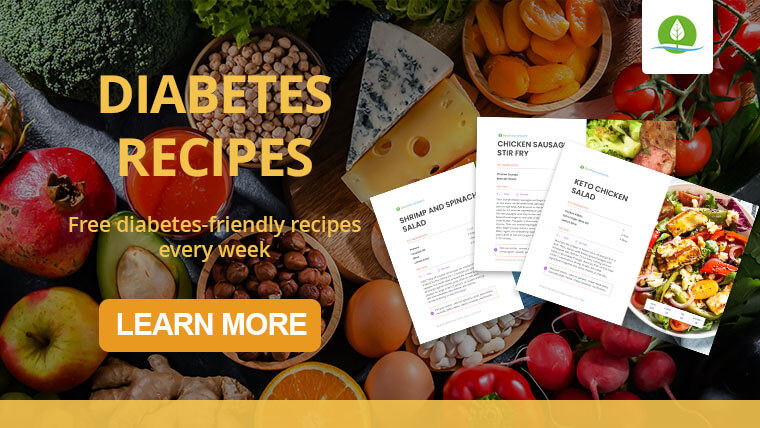 3 foods to avoid
Every diet has some foods to avoid, and the Nordic diet is not the exception.
1) Grilled and smoked meat
The first thing that you should avoid on this diet is grilled and smoked meat. The more you grill your meat, the higher the risk of cancer.
Why? When you grill meat, fat drips down and creates chemical-filled smoke. Grilled meat has a lot of saturated fat in itself, calories and cholesterol.
2) White bread
The second food that you need to remove from your Nordic diet meal plan is white bread.
White bread is also high in calories and carbs, and it has a low count of proteins and fiber. Rye bread is a more beneficial option.
3) Processed Foods
Make sure to avoid highly processed convenience foods completely. These include sugary drinks, chocolate and candies, fast food, ice cream, and frozen desserts, frozen meals like frozen pizza or pasta, products like muffins, cakes that are bakery products, and processed meat like sausage or salami and deli meats. Try to reduce intake or avoid foods that contain food additives.
Other benefits of the Nordic diet
The benefits of the Nordic diet are not limited to diabetes management only. They also extend to other aspects of our health and wellbeing.
The most important benefits of this diet, besides diabetes management, include:
Blood pressure management, this diet can help lower both systolic and diastolic blood pressure
Improved cholesterol and triglyceride levels
Anti-inflammatory properties
Better heart health and management of heart disease
Good for the environment since it focuses on locally grown and sustainable foods
Improved feeling of fullness to prevent overeating
Conclusion
The Nordic diet is an eating pattern similar to the Mediterranean diet, but it is not identical. Evidence shows this diet can, indeed, aid diabetes management and provide many other health benefits, including management of cardiovascular disease.
More research on this topic is necessary primarily because the Nordic diet is not studied as extensively as the Mediterranean diet.
Explore More