If you have type 2 diabetes, the list of medications available to you is lengthy and continually growing.
While you'll have no shortage of pharmaceutical options to help you manage your diabetes, you probably have questions as you navigate the different choices.
In this article, we'll directly compare two different types of diabetes medications – Rybelsus vs Jardiance.
What is Jardiance?
Jardiance is one of the brand names for the drug empagliflozin, a type of SGLT2 inhibitor. SGLT2 inhibitor drugs help treat type 2 diabetes by reducing the amount of glucose removed in your urine.
Jardiance's primary method of action is to reduce the amount of glucose reabsorbed in your kidneys, helping to lower your blood sugar level.
Because Jardiance doesn't stimulate the release of insulin like some diabetes medications, it doesn't come with a risk of low blood sugar. In a controlled clinical trial, only 0.4% of participants developed low blood sugar, which wasn't severe.
The Food and Drug Administration approved Jardiance to treat type 2 diabetes in 2014. It was also approved for use to reduce cardiovascular death in people with type 2 diabetes in 2016 and again in 2021 to treat patients with heart failure.
Jardiance is taken in either 10-milligram or 25-milligram dosages in the morning, with or without food.
What is Rybelsus?
Rybelsus is a medication used to treat type 2 diabetes. It's the only oral form of the drug semaglutide, a type of GLP-1 receptor agonist (there are injectable forms of semaglutide under different brand names as well).
Rybelsus was initially approved by the United States Food and Drug Administration (FDA) in 2019.
Just recently, in January 2023, Rybelsus was approved to be used as a first-line medication option for patients with type 2 diabetes. This means it can be used before trying other more commonly-prescribed medications.
GLP-1 receptor agonists like Rybelsus work to lower blood sugar levels by increasing insulin secretion and reducing glucagon secretion, a hormone that raises blood sugar levels.
GLP-1 receptor agonists also slow the rate of digestion, which can make you feel fuller longer after you eat.
This delayed stomach emptying can cause weight loss, which is considered a potential benefit for patients with type 2 diabetes who are also overweight or obese.
In addition, GLP-1 receptor agonists may impact appetite hormones in a way that is favorable for weight loss.
Rybelsus comes in 3-, 7-, and 14-milligram tablets. The 3-milligram dosing is only used to initiate treatment and isn't typically a therapeutic dose.
The dosing for Rybelsus is as follows:
Start taking Rybelsus at a dose of 3 milligrams daily for 30 days.
After you've been taking the 3-milligram dose for 30 days, increase your dose to 7 milligrams daily.
If you're not meeting your blood sugar targets after 30 days on the 7-milligram dose, increase your Rybelsus dose to 14 milligrams daily, which is the maximum dose.
Are Rybelsus and Jardiance the same thing?
No. Rybelsus and Jardiance are two completely different types of drugs and are not the same thing.
Rybelsus works by altering hormones to boost insulin production, reduce glucose (sugar) release, and increase satiety, while Jardiance reduces the amount of sugar absorbed by your kidneys.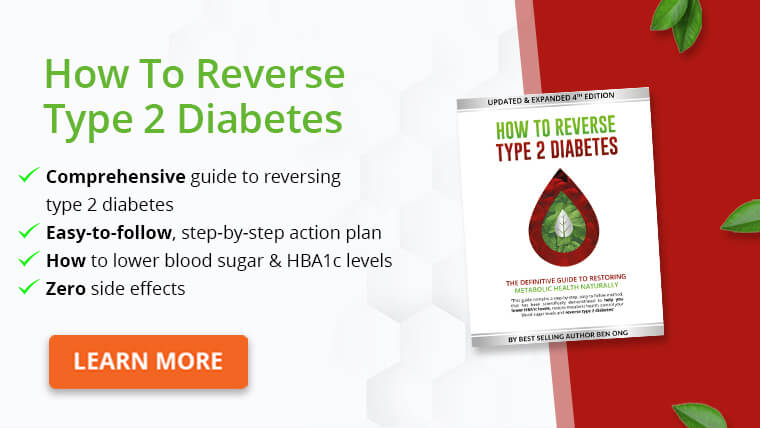 Jardiance vs Rybelsus effectiveness
Jardiance
According to a meta-analysis, when comparing Jardiance vs metformin, Jardiance at 25 milligrams daily (the highest dose) had similar effects on blood sugar compared to metformin, one of the most popular oral medications for type 2 diabetes.
Average reductions in A1c for Jardiance were around 0.65%, while another study cited a range in A1c reduction between 0.59-0.82% from taking Jardiance.
A bonus is that Jardiance may help you lose weight (which can further help lower blood sugar levels), and it appears to have beneficial effects on blood pressure levels.
According to a review of studies, the average reduction in body weight while taking Jardiance ranged from 1.7-1.9 kilograms (3.74-4.18 pounds) when compared to a placebo.
Rybelsus
Injectable GLP-1 receptor agonists like Ozempic are increasing in popularity to the point that there have been shortages of the drugs lately.
One study noted that Rybelsus is just as effective as injectable forms of semaglutide like Ozempic.
According to a study, taking 14 milligrams of oral semaglutide (Rybelsus) resulted in a 1.2% reduction in hemoglobin A1c levels among participants over 26 weeks.
Rybelsus might also help you lose weight. In the same study referenced above, the mean weight loss among participants was between 3.1-4.4 kilograms (nearly 7-10 pounds).
Compared directly – Rybelsus vs Jardiance
In a head-to-head comparison, Rybelsus was considered superior to Jardiance. Here's the breakdown of the results of the PIONEER-2 trial that showed a preference for Rybelsus:
| | |
| --- | --- |
| Participants | Patients with uncontrolled diabetes, A1c ranging from 7.5-10% |
| Drugs | 14 milligrams of Rybelsus daily or 25 milligrams daily of Jardiance (patients randomized to receive one of these treatments) |
| Duration | 52 weeks |
| Results – A1c | Rybelsus: lowered A1c by 1.3% on average; Jardiance lowered A1c by 0.9% on average (both by week 26) |
| Results – weight loss | Rybelsus resulted in a mean weight loss of 4.7 kilograms (10.3 pounds), while Jardiance's mean weight loss was 3.8 kg (8.4 pounds). |
Bottom line: Rybelsus resulted in greater weight loss and blood sugar reduction compared to Jardiance.
Benefits of Jardiance vs Rybelsus
Jardiance
Less expensive out of pocket compared to Rybelsus
May be more suitable for those with a history of thyroid problems due to possible medullary thyroid carcinoma risk associated with Rybelsus
May help lower blood pressure
Rybelsus
Appears to be more effective than Jardiance when compared head to head
Might be a better option than Jardiance if you have a history of frequent urinary tract infections due to increased UTI risk with Jardiance
What are the side effects of each medication?
Potential side effects of Rybelsus
Nausea
Diarrhea
Vomiting
Stomach pain
Decreased appetite
Constipation
Pancreatitis (rare)
Thyroid tumors (rare)
Gallbladder problems (rare)
Potential Jardiance side effects
Urinary tract infections (UTIs) which may lead to kidney infections
Dehydration which may cause dizziness, lightheadedness, and weakness
Yeast infections (also called genital mycotic infections)
Low blood sugar, especially if you're taking other diabetes medications
Nausea
Upper respiratory tract infections
Thirst due to dehydration
Low blood pressure
In rare cases, some people taking Jardiance developed necrotizing fasciitis (damaging skin of the perineum) from a bacterial infection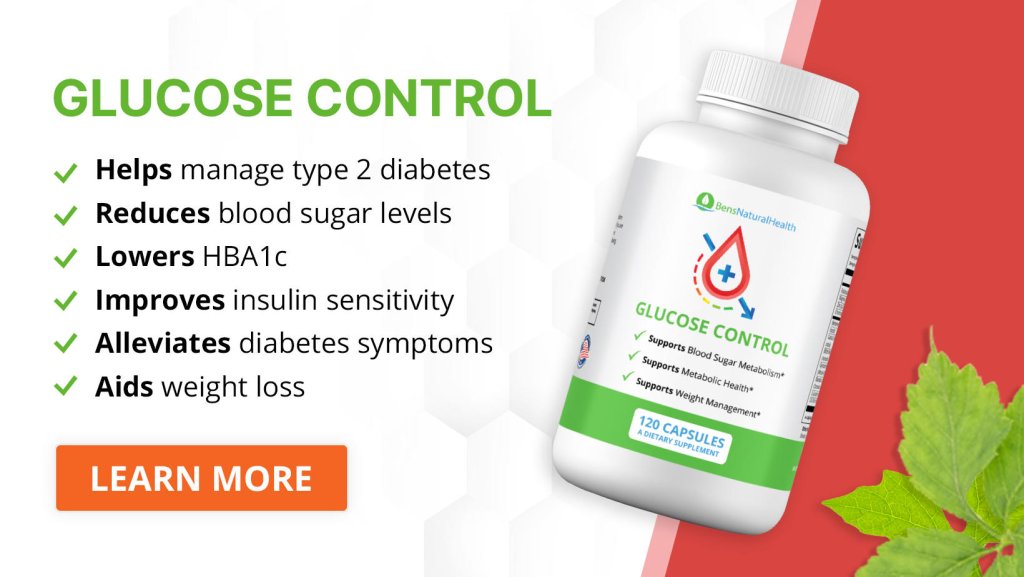 Which medication is cheaper?
If you have prescription drug or health insurance coverage, Rybelsus or Jardiance may be covered to some extent, which would make it less expensive than the estimates below.
According to GoodRx at the time of this article, here are the prices for Rybelsus vs Jardiance:
Rybelsus: 30-day supply of 14-milligram tablets: in the $900 range
Jardiance: 30-day supply of 25-milligram tablets: $500-$600
Can you take Jardiance with Rybelsus?
Jardiance and Rybelsus aren't known to interact with each other, but that doesn't mean that it's common to combine the two medications.
Healthcare providers may be wary of prescribing Jardiance and Rybelsus at the same time in case there are side effects that can't easily be attributed to either medication.
In general, you should avoid taking sulfonylureas while taking Jardiance or Rybelsus since they can increase your risk of low blood sugar.
Taking insulin with Jardiance or Rybelsus can also increase your risk of low blood sugar, so it's generally not advised to do so.
Which is better, Rybelsus or Jardiance?
Based on its superiority in lowering blood sugar levels and promoting weight loss, Rybelsus appears to be the better drug.
However, it does come with a more expensive price tag out of pocket compared to Jardiance.
Get Your FREE Diabetes Diet Plan
15 foods to naturally lower blood sugar levels
3 day sample meal plan
Designed exclusively by our nutritionist
Natural alternatives to Jardiance and Rybelsus
You might prefer to take a more natural approach to manage your diabetes, which can be a feasible option depending on how high your blood sugar levels are and how long you've had diabetes, among other factors.
If you're considered a good candidate for the natural treatment of your diabetes, here are some science-backed options to consider!
Magnesium
According to studies, low magnesium intake is associated with an increased risk of developing type 2 diabetes.
Type 2 diabetes stems from insulin resistance, which is when your body doesn't use the hormone insulin effectively, leading to higher blood sugar levels.
People with diabetes tend to have lower levels of magnesium in their blood compared to people without diabetes, which further shows how important a role magnesium plays in blood sugar regulation.
If you don't eat many magnesium-rich foods in your diet, such as leafy greens, nuts, seeds, whole grains, and beans, magnesium supplementation can help improve insulin sensitivity.
You can find magnesium supplements at most stores and online. The most common dose of magnesium is 400 milligrams, and you can choose different forms of magnesium, such as magnesium oxide, magnesium citrate, and more.
Chromium
Based on a review of ten randomized controlled trials on over 500 patients, those taking chromium had statistically significant reductions in hemoglobin A1c levels compared to those taking a placebo.
However, chromium didn't result in any significant changes in fasting blood sugar or lipid levels in patients with type 2 diabetes.
Chromium impacts how you obtain energy from food, helping to lower blood sugar levels. You can buy chromium as a supplement (though it is found in foods like mussels, broccoli, meat, and other foods), which is the most consistent and effective way to use it as a natural alternative to Rybelsus and Jardiance.
Cinnamon
Taking cinnamon might help reduce blood sugar levels, total cholesterol, LDL "bad" cholesterol, and triglyceride levels while increasing HDL "good" cholesterol, according to studies.
However, cinnamon wasn't associated with significant reductions in A1c levels among test subjects.
A 2020 review of 12 trials on over 700 participants concluded that cinnamon supplementation significantly reduced body weight, BMI, waist circumference, and fat mass, which is great if you're looking to lose weight.
Weight loss among people taking cinnamon was more significant in people with a body mass index of 30 or greater and people under age 50. The amount of cinnamon that resulted in the most weight loss was at least 2 grams per day for at least 12 weeks.
Conclusion
Rybelsus is an oral GLP-1 receptor agonist, and Jardiance is an SGLT2 inhibitor – both are used to treat type 2 diabetes (not type 1) and work in different ways.
Based on clinical trials, Rybelsus appears to be more effective at lowering blood sugar levels and promoting weight loss compared to Jardiance, though it comes with a higher price tag.
Both medications have possible side effects, some of which can be serious. You should speak with your healthcare provider to determine which of the two medications might be best suited for you.
Explore More

How To Reverse Type 2 Diabetes Book: Ben's Definitive Guide To Diabetes Health.