Recently, more people have been motivated to lose weight.
Existing drugs, like Wegovy, could offer roughly 5% to 10% weight reduction.
This drug is the first FDA-approved weight loss injection to gain clearance since 2014.
Patients could achieve these weight loss results by combining the drug with healthy eating and physical activity.
Below, you can find a complete guide on what Wegovy can do, what you can use it for, its side effects, and more.
What is Wegovy (Semaglutide)?
Wegovy (semaglutide) is a subcutaneous injection for overweight (BMI over 27) or obese (BMI over 30) adults who also experience weight-related medical complications.
That includes health effects like high blood pressure, coronary heart disease, high or low cholesterol, etc.
A wegovy prescription is used alongside workouts and a reduced-calorie meal plan. According to wegovy results in a 2022 trial, the medication improved diabetes and body weight management. It also reduced the rate of non-fatal stroke or death due to coronary heart disease. (1)
The starting wegovy dose is 0.25 mg once a week. The wegovy dosing then follows an escalation schedule to decrease the odds of gastrointestinal side effects.
To figure out the best wegovy dosage, talk to a specialist. Here is what the dose escalation schedule looks like week by week: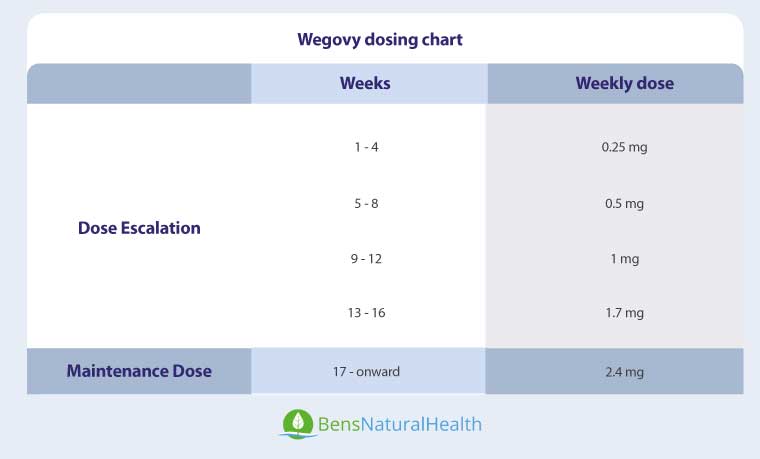 It's important to stick to the wegovy dose chart to minimize the adverse reactions. If patients can't tolerate a dose during the dose escalation period, then they might delay the escalation for 4 weeks. But, talk to a doctor before you change your weekly wegovy dose.
What is Wegovy used for?
When used as a shot to lose weight, wegovy can only be an add-on to a reduced-calorie diet and increased fitness. Wegovy is 1 of 6 medications with FDA approval for weight loss for the long-term treatment of obesity.
Based on a controlled trial in patients with obesity or overweight, weight loss with shots of 2.4 mg a week alongside lifestyle intervention helped create a clinically relevant and sustained reduction in body weight.
In other words, this weight loss prescription drug can help people shed a few extra pounds and keep that weight off. (2)
Can Wegovy be used for diabetes?
Wegovy is not a drug for treating diabetes mellitus type 2 or type 1. It is a weight loss medication injection for long-term weight management.
Semaglutide, however, the active component in wegovy, is available in other brand-name medications, like Rybelsus and Ozempic.
Both of these diabetes medications are used for managing type 2 diabetes. But, no form of semaglutide is available for treating type 1 diabetes.
If you want to use diabetes drugs, talk to your doctor. The go-to products for diabetes treatment are metformin, insulin, and glipizide.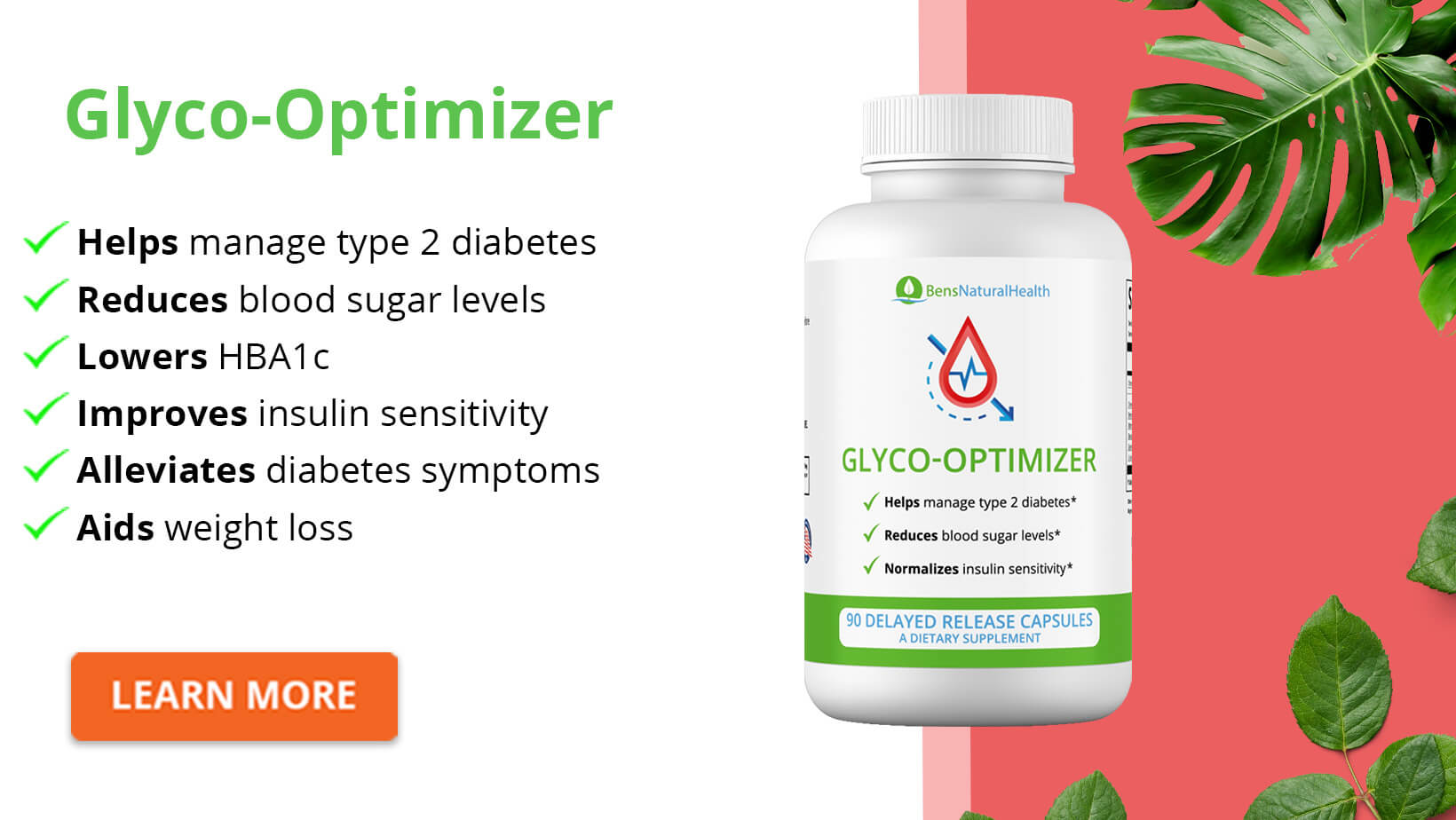 How does Wegovy work?
Wegovy mimics the GLP-1 (glucagon-like peptide-1) hormone. This weight loss medication can target areas of the brain that regulate food intake and appetite.
To achieve the desired result, patients need to gradually increase their dose in a span of 16 to 20 weeks to 2.4 mg once a week.
So, how quickly does wegovy work? Many patients are asking whether wegovy starts working right away. And what happens when you start injecting the drug?
Patients can inject the product under the skin of their stomach, upper arm, or thigh. Rotate the injection site every injection.
This medication starts working right after you inject it. But it can take a couple of weeks to months before it starts reducing the appetite to offer considerable weight loss.
On that note, how long does wegovy stay in your system? This drug leaves the body around 5 to 7 weeks after the last dose. But, this can vary from person to person.
*Don't inject wegovy into a vein or muscle. It should be injected under the skin.
How does Wegovy help you lose weight?
Wegovy for weight loss helps adults feel fuller for longer and more satisfied after a meal. This can make a huge difference in your diet.
When you feel full and satisfied, you reduce the odds of snacking. Therefore, you are more likely to stick to a healthy diet and avoid overeating. This leads to better weight loss effects.
So, how does wegovy work for weight loss? It makes it easier to stick to your diet and reduce your calorie intake. That's why it is a popular injection to lose weight.
The question is, how long do you take wegovy for weight loss? Adults can use semaglutide for weight loss for as long as it remains beneficial for losing weight.

What are the side effects of Wegovy?
The most typical wegovy side effects include:
abdominal distension
belching
constipation
diarrhea
dizziness
fatigue
gas buildup
gastroenteritis
headache
indigestion
low blood sugar in type 2 diabetes patients
nausea
stomach pain
vomiting
The most common side effect is nausea.
Avoid taking the product if you are allergic to any component of wegovy, like semaglutide. If you experience an allergic reaction, get medical help immediately.
Do the side effects of Wegovy go away?
As the body gets used to this new medication, some side effects may go away. If you need extra help, the doctor might suggest you reduce the dose, use a different medication, or incorporate another one.
Most of the time, doctors recommend you use over-the-counter drugs, like anti-nausea medicine.
How long do Wegovy side effects last?
How long do side effects of wegovy last? Mild adverse reactions can dissipate in a few days to a few weeks.
But, if they get in the way of your daily life and make you feel very uncomfortable, consult your pharmacist or health care provider.
They may suggest you stop taking wegovy if you have inflammation in the pancreas, severe stomach pain, or vomiting that doesn't go away.
How to reduce side effects?
The impact of side effects will vary from person to person. Your doctor will first assess the advantages of using wegovy for weight loss against the risk of adverse reactions.
If you experience any negative reactions from using this medication, report it to the FDA.
Tips to get relief from wegovy nausea:
Consume foods high in water, like gelatin and soups.
Opt for low-fat and bland products, like rice, crackers, and toast.
Take your time when eating, so the body can process the food.
Don't lie down after eating; get a breath of fresh air instead.
Does wegovy need to be refrigerated?
Yes. Users should keep the pens in the refrigerator at 2°C to 8°C (36°F to 46°F). If necessary, they can store the pens at 8°C to 30°C (46°F to 86°F) for no more than 28 days. Don't put the product in the freezer or expose it to direct sunlight.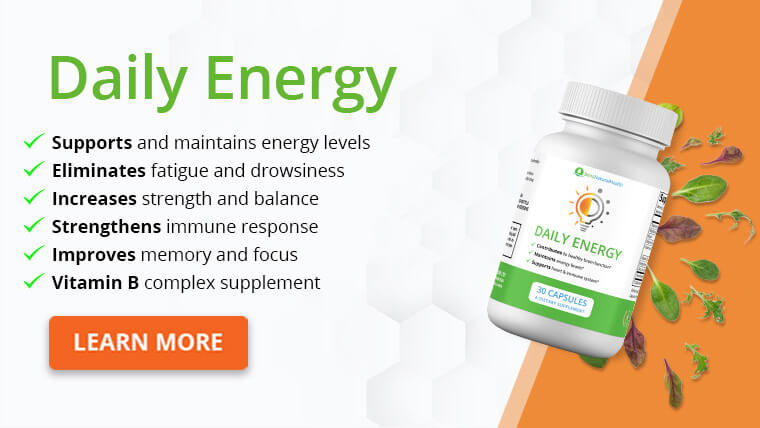 What should you avoid when taking Wegovy?
There are six disease interactors with Wegovy. That includes diabetic retinopathy, pancreatitis, hypoglycemia, thyroid cancer, GI side effects, and suicidal behavior.
Patients with active suicidal ideation should avoid using the product. If patients do use it, it's important to monitor their depression, mood, behavior, and suicidal thoughts. Talk to a doctor if you experience any of these health issues.
Foods to Avoid
You can take Wegovy with or without food. But, there are foods to avoid when taking wegovy if you want to maximize its effect.
Since you will be using the drug in tandem with exercise and reduced-calorie meals, it's best to pay extra attention to the foods you are eating.
The goal is to focus on a balanced and nutritious diet. Steer clear from:
Carbonated beverages
Sugary drinks
Fried foods (i.e., French fries, fried chicken, onion rings, etc.)
Foods rich in sugar (i.e., chocolate, cookies, cakes, and more)
Processed meals
Fast food (i.e., pizza, tacos, hamburgers, etc.)
Drug interactions
Tell your doctor if you are using any herbs or dietary supplements. Some products could affect how fast or how well the product works, or it won't interact at all.
Some antidiabetic agents, Quinolones (bactericidal antibiotics), and Hydroxychloroquine can cause moderate reactions. While others like Gatifloxacin and Gymnema can lead to serious wegovy drug interactions.
How much does Wegovy cost?
Wegovy is expensive. The average retail wegovy cost without insurance is $1,568.66 for a 28-day supply.
But, pharmacy wegovy coupons and manufacturer discounts can help offset the wegovy cost.
The product costs almost as much as Saxenda (liraglutide), another injectable for losing weight.
Is Wegovy covered by insurance?
It depends on your current insurance coverage. The Affordable Care Act won't cover obesity-related surgical procedures or medications. Medicare won't cover this or any medicine for treating obesity or overweight.
Some plans, such as Medicare Advantage for retirees and Medigap, can cover obesity and overweight treatment.
The amount of coverage you can get for the wegovy price will vary based on your prescription benefits and the insurance plan you have. Talk to your insurance provider for more details.

How to get Wegovy covered by insurance
If you are facing billing problems, it's a good idea to understand the different coverage terms. Certain prescription insurance plans to cover the cost of a specific medicine need prior authorization (PA).
Your doctor should submit a form to the insurance provider and ask for approval for wegovy. Ask your doctor if they can initiate a PA for you.
Want to know where to buy wegovy? You can get this product at your local pharmacy or purchase it online.
What are some alternative drugs to Wegovy?
Other FDA-approved diet pills are available for treating obesity and overweight. These include liraglutide (Saxenda), naltrexone-bupropion (Contrave), orlistat (Alli, Xenical), and phentermine-topiramate (Qsymia).
The main difference between wegovy vs saxenda is that although they both use escalating dosing schedules, you inject wegovy weekly and saxenda daily.
When it comes to wegovy vs phentermine, the latter is the most affordable alternative. But it's only meant for short-term use.
Wegovy vs metformin will produce very different results. Metformin improves how the body responds to insulin, making it an effective solution for type 2 diabetes. However, the amount of weight you are likely to lose with metformin is low.
Wegovy vs Ozempic are two brand names from the same manufacturer Novo Nordisk offering injectable semaglutide. Wegovy is a viable option for chronic weight management and curbing the extra pounds. In comparison, Ozempic can help patients avoid serious heart problems and manage their type 2 diabetes.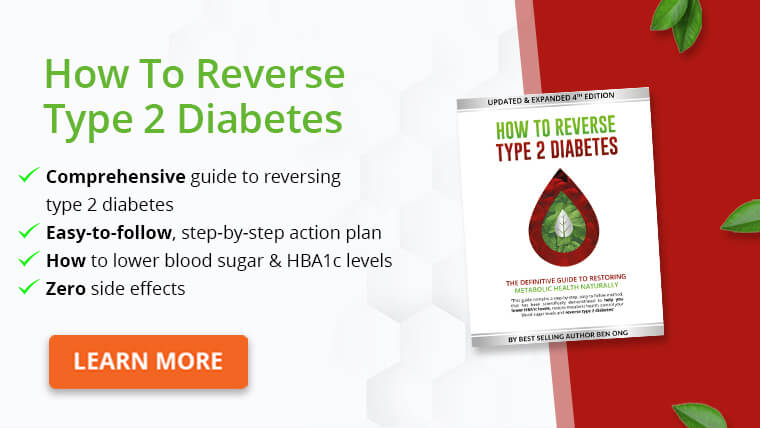 Is there a generic Wegovy?
No. Wegovy is a new medicine and is under an active patent, meaning that you can't get a generic version.
Some online pharmacies could try to sell an illegal wegovy version. But, this is a counterfeit and could be unsafe.
Natural alternatives to Wegovy
Some people are worried about the possible side effects of wegovy, which is why many are opting for natural alternatives to Wegovy (natural appetite suppressants).
These products can include Fenugreek, glucomannan, Gymnema Sylvestre, and green tea extract.
High-fiber foods can also make you feel full after eating without consuming too many calories. Whole grains, fruits, and veggies can make for an excellent addition to your diet.
Conclusion
Wegovy is a once-a-week injection used for aiding weight loss. These weight loss injections can be an option for patients in need of chronic weight management. For example, those with at least one weight-related comorbid condition, like hypertension.
Explore More