Finasteride is an oral medication used to treat an enlarged prostate and male pattern hair loss.
If a healthcare provider recommends Finasteride to help manage your medical condition, then you may have questions about it.
Understanding the potential risks and benefits of taking a prescription drug is essential, and Finasteride is no exception.
This article discusses potential Finasteride interactions and vital information such as possible side effects.
We will also offer suggestions regarding foods to eat and avoid while taking Finasteride.
What drugs can finasteride interact with?
There are no known major medication interactions with Finasteride.
According to Drugs.com the following drugs have a moderate interaction with Finasteride:
Antifungals, such as itraconazole or fluconazole
Fluvoxamine
Ginseng
HIV medications, such as nelfinavir or saquinavir
Nefazodone
Sirolimus or Tacrolimus
Terazosin
Voriconazole.
Fortunately, finasteride interactions are limited and primarily pertain to individuals who should avoid its use, such as women (including pregnant women) and children.
Additionally, individuals with specific physical impairments, like hepatic impairment, may experience difficulties metabolizing and eliminating the drug.
It should be noted that finasteride may affect the blood test results used to detect prostate cancer.
Get Your FREE PSA Lowering Diet Plan!
Naturally lower PSA levels
Reduce nighttime trips to the bathroom
Enjoy better bladder control and urine flow
Does finasteride interact with alcohol?
Although health providers typically discourage the consumption of alcohol, there aren't known interactions between taking finasteride and consuming alcohol.
However, be aware that there needs to be more information on the potential interactions between consuming alcohol and taking finasteride.
Drinking alcohol could potentially increase the likelihood of experiencing side effects, including erectile dysfunction, from finasteride.
Additionally, alcohol consumption may also exacerbate certain benign prostate conditions.
If you drink alcohol, talk with your doctor about how much alcohol is safe to consume while taking finasteride.
Excessive alcohol use can have serious long-term health consequences, including an increased risk of developing:
heart disease
liver disease
stroke
high blood pressure
Does finasteride interact with any supplements or herbs?
Certain herbs can interact with finasteride and impact its effectiveness. For instance, saw palmetto might increase the risk of bleeding when taken with finasteride. Additionally, stinging nettle may reduce the effectiveness of finasteride.
Overall, there are no severe finasteride interactions with many supplements or herbs, and no adverse finasteride interactions have been reported by the millions of people who have used it over the past 30 years.
While finasteride is generally considered safe, proper precautions must be taken before and during drug use, so it's essential to disclose all medications and supplements to your healthcare provider before taking finasteride.
Foods to avoid while taking finasteride
While no specific foods have been proven to interact negatively with finasteride, there are some foods you may wish to avoid since they can worsen prostate health.
Red and processed meat
It is recommended to consume red and processed meats containing compounds like HCAs in moderation due to the formation of these compounds during high-temperature cooking.
However, no direct evidence exists that consuming these foods would interact with finasteride.
Ginseng
Evidence on ginseng and finasteride is mixed. Some evidence suggests there might be a moderate drug interaction between ginseng and finasteride. However, another study found that ginseng may prevent some of the side effects of finasteride.
It is generally advised to avoid consuming ginseng while taking finasteride, but you should consult with your doctor or pharmacist to be sure.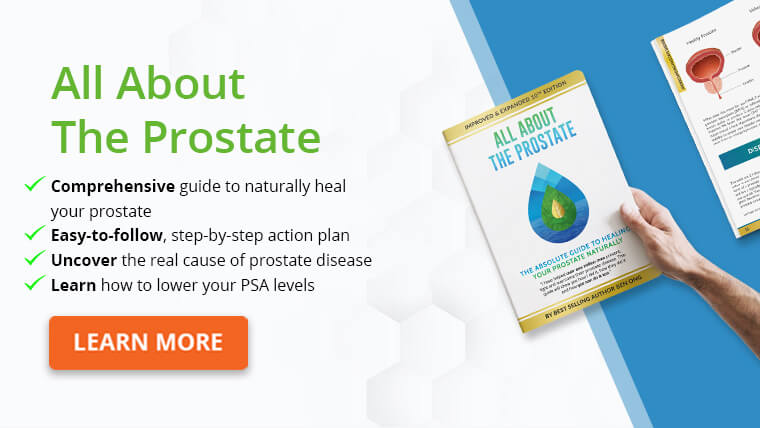 Foods to eat when taking finasteride
Healthcare professionals suggest that consuming fruits, vegetables, and whole grains may alleviate benign prostate enlargement, a condition that finasteride can treat.
Incorporating zinc-rich foods into your diet may aid hair growth if you're using finasteride to treat hair loss.
While onions and other zinc-rich foods are believed to promote hair growth, there is no conclusive evidence that consuming them will significantly impact finasteride's effectiveness.
Zinc is crucial in numerous bodily functions, such as the immune system, wound healing, and cell growth and division.
It has been found to impact prostate health positively, and insufficient zinc levels have been linked to BPH. Furthermore, zinc has a role in promoting hair growth and reducing hair loss.
Some foods that are rich in zinc and may help improve prostate health and hair growth are:
Oysters
Beef
Pumpkin seeds
Seafood, such as crab and lobster
Dark chocolate
Spinach
Cashews
Chickpeas
Eating foods that are rich in zinc can have positive effects on your health. While zinc is known to be helpful for BPH and hair growth, more research is necessary to comprehend its impact on these conditions fully.
Frequently asked questions
Is finasteride a beta blocker?
No, finasteride is not a beta blocker. Finasteride is a type of 5-alpha-reductase inhibitor.
Can you take finasteride with antibiotics?
It is safe to take finasteride and antibiotics together. There is no evidence to suggest that either medication will be less effective when taken together. However, it is always advisable to consult your doctor before starting any combination of medications.
Conclusion
If you are a man experiencing an enlarged prostate or male pattern hair loss, your doctor may prescribe finasteride as an oral medication to reduce associated symptoms. However, it is essential to take proper precautions before and during use.
Finasteride has limited interactions with other drugs, and studies have shown no significant interactions with a few specific medications. It does not appear to affect the cytochrome P450-linked drug-metabolizing enzyme system.
Consuming alcohol while taking finasteride may increase the risk of side effects and exacerbate certain benign prostate conditions. It is necessary to discuss with your doctor how much alcohol is safe to consume while taking finasteride.
Certain herbs, such as saw palmetto and stinging nettle, may interact with finasteride and impact its effectiveness.
Zinc-rich foods, like oysters, beef, pumpkin seeds, seafood, dark chocolate, spinach, cashews, and chickpeas, may aid in hair growth and prostate health.
Explore More