It has become common knowledge that if you consume more, the body burns, and weight goes up.
However, the less your calorie consumption, the more likely your weight will go down.
Therefore, some diet plans can help you in your weight loss journey, but what does an effective diet plan for men look like?
This article explores how men can build an effective weight loss diet plan.
How men can build a weight loss diet plan
The most crucial step in making a plan is goal setting. First, you will need to check your Body mass index (BMI). Your BMI is a measurement that is a ratio of your weight and height, and as such, it is a good gauge of your risk for diseases that can occur with more body fat.
In addition, knowing your BMI can help you and your healthcare providers determine any health risks you may face if it's outside the healthy range.
After setting your goal, choosing the right foods and appropriate exercise is necessary when trying to lose or maintain a healthy weight.
Some known diets, such as the Keto, Paleo, Vegan, and Mediterranean, are easy to start and have immense health benefits. In addition, some opt for time-based diets such as a 4-week meal plan or 5-week diet plan to spur on their weight loss journey.
Although these diet plans can help you in your weight loss journey, another men's diet tip is to consult a dietician before starting a specific diet plan.
Don't underestimate exercise in weight loss goals. So, in addition to dieting, consider joining a fitness center, gym, yoga class, or even working out at home.
You can also get started by just aspiring to walk 30 mins/per day. Then once you have a more active lifestyle, you can take it a step further, including activities such as cardio, high-intensity interval training, and swimming.
People unable to achieve a healthy weight through diet and exercise may wish to consider speaking to a doctor or dietician.
Types of weight loss diets
Weight loss refers to a reduction of the total body mass. Weight loss diets aim to reduce body fat through conscious effort.
Although there are many weight loss diets, their benefits vary. However, they are often named based on the foods an individual can eat on such a diet. The following are some of the diets.
Mediterranean Diet
This popular and easy-to-follow diet is based on the Mediterranean countries' eating habits. It doesn't involve calorie counting or restriction of specific foods. Instead, it follows the Mediterranean region's pattern of eating more greens, vegetables, fruits, beans, fish, nuts, and olive oils.
The one shortfall, like all diets, is that it may not fit in with everyone's food preferences or culture. However, the Mediterranean diet is evidence-based. Studies have shown that it is linked to various health benefits, including a reduced risk of heart disease and weight loss.
For example, strict adherence to the Mediterranean diet in a 12-year study showed a reduced risk of excess weight and obesity, a smaller waist circumference, and a lower risk of belly fat. An additional benefit is that the Mediterranean diet may protect against prostate cancer with improved health outcomes.

DASH Diet
The diet is easy to follow and is a proven quick weight-loss diet. DASH stands for Dietary Approaches to Stop Hypertension. It forms part of preventive therapy for high blood pressure.
The focus of the DASH diet is vegetables, fruits, and whole grains. Protein is also highlighted in the diet as fat-free or low-fat dairy products; fish, poultry, beans, and nuts are allowed. Yet there is a restriction on foods high in saturated fat, like full-fat dairy products, greasy meat, sugar, and salt.
MIND diet
The Mediterranean-DASH Intervention for Neurodegenerative Delay (MIND) diet incorporates parts of the Mediterranean and DASH diets.
Emphasis is on nutritious foods that preserve and protect brain health and reduce body weight, utilizing fiber-rich, low-calorie, and nutrient-dense foods. These foods include green leafy vegetables, berries, olive oil, nuts, beans, and fish.
The MIND diet may help men lose weight as it is associated with healthy body weight maintenance. It also dramatically reduces the risk of brain conditions like Alzheimer's and dementia.
Paleo diet
Consuming everything natural and nutritious reduces fat and calorie intake. Thus, plain and unprocessed foods are the focus of this diet.
Paleo diets emphasize eating fresh, whole foods such as meat, fish, eggs, vegetables, fruits, nuts, seeds, herbs, spices, healthy fats, and oils. But it limits highly processed products, refined sugars, grains, legumes, artificial sweeteners, vegetable oils, margarine, trans fats, and dairy products.
Studies have shown that it is linked to weight loss. In addition, it may benefit people with diabetes, blood pressure, and high cholesterol.
However, some men find this diet difficult to follow as it restricts several food groups but prioritizes nutrient-dense foods. So it might not be the best option for vegans and vegetarians.

Keto diet
The ketogenic diet is a low-carb but high-fat diet. The diet aims to force your body into using a different type of fuel.
Instead of relying on sugar from carbohydrates like rice and fruits, the keto diet relies on ketone bodies, a fuel that the liver produces from stored fat. So the body goes through ketosis and burns stored fat, resulting in weight loss and shedding inches.
Individuals on this diet will need foods like avocado, fish, olive oil, nuts, virgin coconut oil, eggs, and cheese. In addition, those on a diet should cut out carbohydrate-rich foods like bread, white rice, cakes, flavored milk, and ice cream.
Intermittent energy restriction (IER)
Intermittent energy restriction involves limiting when you eat at different times of the day. For example, one aspect is time-restricted eating which means you can only eat during a specific time window, often 6–10 hours during waking hours.
Another aspect is intermittent fasting, which involves 16–48-hour periods of little to no food intake.
Although it doesn't restrict any foods, it has been proven to improve inflammatory markers, blood sugar regulation and pressure, and weight loss.
However, despite it being easy to practice, it may not be appropriate for men taking medications or those with illnesses like diabetes.
Vegan Diet
A vegan diet is based on plants and strictly prohibits the consumption of animal products and by-products. Therefore, vegans do not eat animal foods, including dairy products and eggs.
Cutting-weight meals in a vegan diet include brown rice, vegan quesadilla, falafel salad, avocado toast, and potato curry soup. So instead, the focus is on vegetables, grains, nuts, fruits, and food made from plants.
However, you might need to include fortified foods and supplements to get a balanced vegan diet. For instance, fortified dairy alternatives could be soya drinks or almond milk.
Although it might not be the fastest diet for men, a vegan diet can promote weight loss for guys. For example, one study found that a vegan diet over three months reduced average body weight by about 4.1kg or 9lb.

Dukan Diet
The Dukan diet is a combination of a high-protein diet and a low-carb diet. Therefore, it is practical and easier to stick to in the long run and vegetarian-friendly.
In addition, high proteins often mean higher satiety leading to fewer cravings and less unnecessary snacking.
Moreover, studies indicate that men who follow high-protein diets are more likely to lose weight over time than others. On the other hand, low-carb diets of varying carb contents encourage weight loss in men with more visceral fat.
11 foods to eat to lose weight
Weight control is predominantly a hormonal response to particular foods. For instance, the stomach produces ghrelin, the hunger hormone, as it stimulates appetite. Therefore, eating healthy reduces ghrelin concentrations and how often you eat.
Note that food can naturally increase your metabolism, control your hunger, and even promote fat burning.
You can influence the role food plays in weight loss by maximizing foods that help you lose weight safely and sustainably, such as the following:
Apples
Great source of fiber, antioxidants, phytochemicals, and vitamin C.
Avocados
The fruit is a quality source of healthy fat and fiber.
Berries
They are rich in vitamins, fiber, and antioxidants
Nuts and Seeds
Great source of minerals, fiber, protein, and healthy fat when eaten in moderation.
Vegetables
Excellent source of dietary roughage and vitamins that promote the gut biome and help reduce digestive issues.
Oats
Lowers blood sugar levels while providing antioxidants and fiber that help you to feel full to manage your weight and ease constipation.
Salmon
It contains vitamin B, protein, and omega-3 fatty acids that prevent muscle loss and help the body heal and repair.
Lean protein
Lean protein, such as ground turkey breast or place chicken breast, promote satiety by preventing overeating and stabilizing blood sugar.
Eggs
A nutrient-dense and filling food containing almost every essential vitamin and mineral, such as potassium, phosphorus, and calcium.
Beans and Legumes
They improve gut health by providing fiber and protein, making you feel full for hours.
Chia Seeds
These seeds are rich in fiber and serve as a natural appetite suppressant as they soak up water, making you more satisfied after eating.
11 foods to avoid when trying to lose weight
Knowing which foods to avoid can help men choose to maintain a more healthful diet. The following are foods that should not make it on your grocery shopping list and should only be eaten sparingly:
Processed meat
Candied dried fruits
Alcoholic beverages
Fast food hamburgers
White pasta, rice, and bread
Crackers, nachos, and chips
Sweetened yogurt and ice cream
Candy bars and sugar-filled chocolate
Sugary beverages, including carbonated drinks and artificial juices
Baked foods like pastries, cakes, cookies, and many premade desserts
Fried foods, including french fries, deep-fried chicken, and others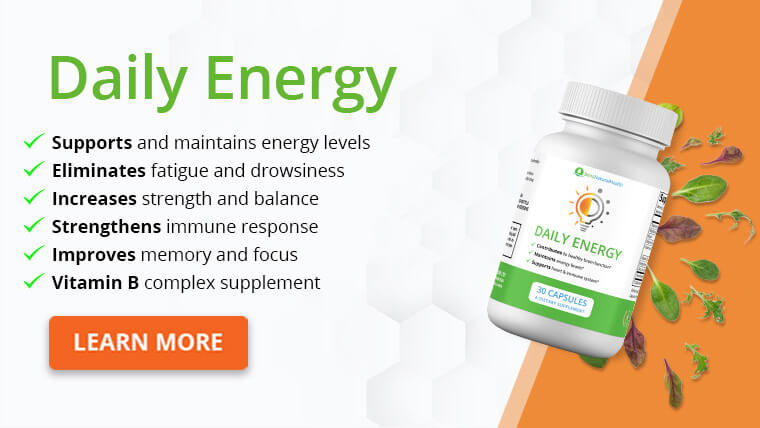 Sample 3-day meal plan
Day 1
Breakfast: Oatmeal with maple syrup, nut butter, banana plus coffee
Lunch: Chicken salad
Dinner: Lentil soup and tuna salad
Day 2
Breakfast: Breakfast burrito plus coffee
Lunch: Chickpea, vegetables, quinoa, and feta salad with vinaigrette dressing
Dinner: Spaghetti with ground turkey
Day 3
Breakfast: Omelets and yogurt parfait
Lunch: Veggie noodle bowl
Dinner: Baked chicken, sweet potatoes, and green beans
Other tips to help maximize weight loss
You may need to take extra measures to lose a targeted weight since changing diets might not be enough.
Here are some additional weight loss tips that maximize your efforts:
Drinking more water
Not skipping breakfast
Eating regular meals
Tracking calorie intake
Getting more active
Planning meals ahead of time
Checking food labels for healthier options
Using smaller plates to eat smaller portions
Conclusion
As we've seen, diet plays an essential role in our daily intake of calories as it is part of the multiple mechanisms that affect a person's body weight.
What food you eat and your eating patterns have the power to keep you at your optimal weight or make you overweight or obese.
Not only the type of calories but how many calories you consume daily will affect your weight and health. So take advantage of science and use a weight loss diet plan for men.
Explore More

90% Of US Has a Poor Diet, and 25% Don't Exercise, Study Finds.