The prostate plays a key role in a male's reproductive system. Any disorders of the prostate affect the patient's health and quality of life.
The biggest disorders that begin in the prostate are glandular prostate cancer, benign prostatic hyperplasia (BPH), acute prostatitis, and chronic prostatitis.
Roughly 75% of men develop BPH by 70. And glandular prostate cancer is present in most men over 80.
Cancer is easier to manage if treated in the early stages. Prostate cancer can increase the PSA level. But, many benign ailments can also affect the PSA.
A healthy PSA level should range anywhere from 1.0 and 1.5 ng/ml for men in their 60s. The higher the PSA level, the bigger the odds of having active prostate cancer.
Here, we will take a closer look at everything that affects the PSA and the best ways to manage it.
Then, we will discuss the best diet that can lower your PSA levels.
Get Your FREE PSA Lowering Diet Plan!
Naturally lower PSA levels
Reduce nighttime trips to the bathroom
Enjoy better bladder control and urine flow
What is PSA?
PSA (prostate-specific antigen) is a protein created by both malignant and normal cells of the prostate gland. A PSA test is here to measure the PSA level or serum PSA in a patient's blood. The results of the PSA test are listed in nanograms of PSA per milliliter (ng/mL) of blood.
Normal PSA levels by age
The levels on a PSA test change over time, which is known as PSA velocity. To determine the current PSA score, medical professionals will take the size of the prostate and the male's age into consideration. Overall:
For males in their 40s-50s: Their median PSA level ranges between 0.6 to 0.7 ng/ml. High PSA viewed as abnormal is the one over 2.5 ng/ml. This is what we call a high PSA level.
For males in their 60s: Normal PSA level varies from 1.0 and 1.5 ng/ml. While the 4.0 ng/ml is a high PSA for this age group.
PSA test abnormalities: If the PSA elevation goes up a certain amount in one year, it can be a sign of abnormality. For instance, an elevated PSA level of 0.35 ng/ml in 1 year is considered abnormal and requires further testing.
According to a 2018 survey, 39% of men between 55 and 69 had done PSA testing in the last year. PSA screening could help spot cancer in its early phases.
Some cancers of the prostate take a while to grow. Others don't even spread further than the prostate gland. That's when active surveillance may help.
In more serious cases, a Gleason score of 8 or higher, paired with an elevated PSA of 20 ng/ml or more, is a clear indicator of a tumor in its advanced stages. In high-risk patients, the prostate tissue looks very different from healthy tissue.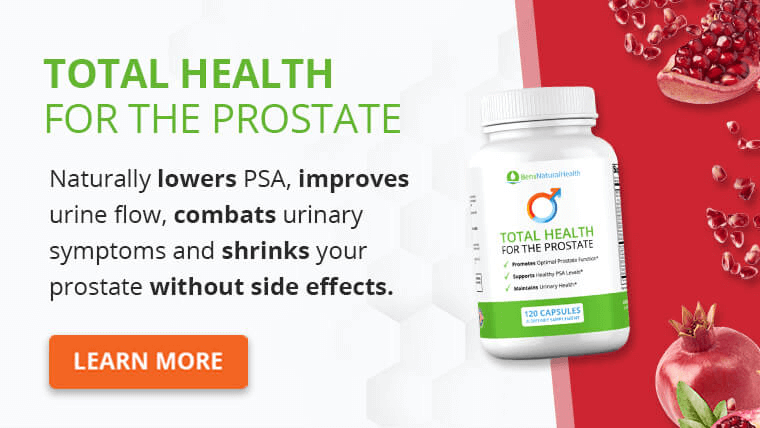 What Could Cause High PSA Levels?
Before we talk about how to lower PSA levels, it is important to know what's affecting the total PSA score. Other than cancer, ailments like an enlarged prostate and prostatitis (infected or inflamed prostate) can raise the PSA level.
Plus, the PSA raises with age, recent orgasm, and urinary tract infection. An injury to the groin (prostate injury) either from an impact or fall can spike PSA levels for a short time. The high PSA could also be the result of parathyroid hormone and surgical procedures.
When there is trauma around the prostate gland, the PSA spikes on any PSA blood test. Since it takes 2 to 3 days for PSA to drop by 50%, patients should wait for 2 to 3 weeks to do another PSA screening. These are all factors that can skew a PSA test.
The PSA on its own is not enough to determine the state of your prostate. That's why a healthcare practitioner will take a look at your PSA test result alongside other factors. Such as a digital rectal exam, genes, age, and so on.
If the PSA screening comes out with abnormalities together with a diagnostic test, like rectal examination, then the doctor could suggest a prostate biopsy.
This is to verify the presence of prostate cancer. As you can see, the elevated PSA could mean many things. Cancer is just one of them.
When a doctor suspects cancer, they will recommend any cancer screening to test for the disease. According to experts, although a PSA test may prove useful, it is possible for it to be misleading. That's mainly because some patients with cancer tend to experience a normal PSA level.
A study shows that 15 out of 100 older male patients with normal PSA actually have prostate cancer. This can be very problematic for people who've done a PSA test.
So, it would be in your best interest to talk with a specialist in case of an elevated PSA on your PSA test.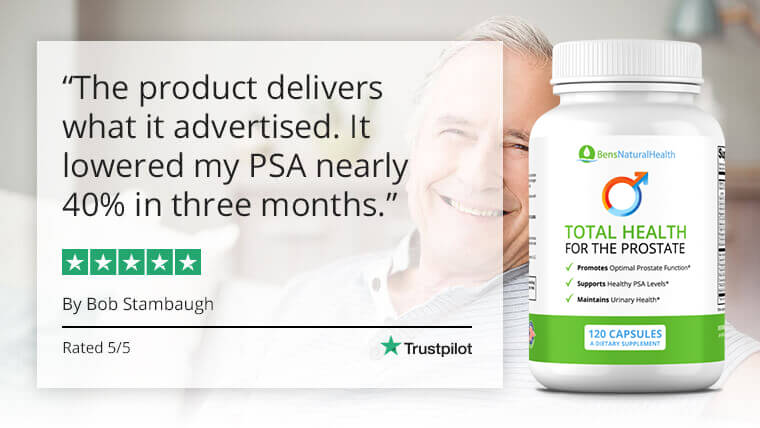 How to Lower PSA Levels Through Diet
When talking about how to lower PSA levels, diet can help.
Based on 2015 reports, prostate cancer is the primary cause of mortality in American men. The prevalence of this cancer keeps rising all around the globe. Particularly in regions that focus on eating a "western-style diet".
Plenty of studies indicate that dietary intake can affect the progression and incidence of prostate cancer. Some foods can make prostatitis worse.
To figure out how to lower PSA levels, the first step is to manage the eating pattern. With the right food choices, you can give your body a better fighting chance.
6 Foods to Include In Your Diet
Some foods show promise in decreasing cancer risk or progression. When paired with healthy physical activity, they can create a beneficial impact on the PSA level. These include:
1) Low carbohydrates intake
A low-carb diet can create a modest effect on delaying tumor growth in patients with recurrent prostate cancer. It may also lead to a longer PSA doubling time.
2) Soy protein
For prostate cancer survivors, consuming soy foods could decrease the PSA level. The lower PSA levels can create a better impact on prostate health.
In men in different cancer stages, after consuming isolated soy isoflavones or soy milk, their PSA increased at a slower rate. These products do not increase the risk for other cancers, like breast cancer.
3) Omega-3 fatty acids
Omega-3 fats can be highly beneficial for the human body. Especially for males worried about their PSA value.
Data shows that supplementation with omega-3 and CoQ10 provided a 30% and 33% drop in PSA, respectively. The lower PSA levels make them a valuable component in prostate gland health.
4) Green teas
The nutrients present in green teas can protect the body against prostate cancer and curb the PSA result to some extent.
Researchers also studied green tea as a supplement to delay the growth rate of existing cancer of the prostate.
5) Tomatoes and tomato products
A clinical trial indicates that these consumables are linked with a decreased risk of prostate cancer. Experts found a drop of 10.77% in PSA level in BPH patients who took tomato paste every day.
6) Fruits and veggies
Fruits, particularly blueberries, blackberries, and strawberries are rich in antioxidants. Antioxidants can remove and neutralize free radicals.
Thus, mitigating damaged DNA. Some of the vegetables that are packed with antioxidants are spinach, potatoes, broccoli, etc.
5 Foods to Avoid
What's in the food you eat, can influence prostate health. But, there isn't enough research on all products and their effect on serum prostate and PSA density.
Certain consumables are known to increase cancer risk. Such as:
1) Red and processed meats
Some reports show that a diet packed in high amounts of well-done meat can make the prostate susceptible to cancer.
This could be the result of the HCAs carcinogens present in cooked meat. Particularly in products such as sausage, pork, and beef.
2) Refined carbs
Those who consume refined carbohydrates in high amounts could increase their possibility of prostate cancer.
3) Alcohol
Alcohol is a known carcinogen. But, there isn't enough research on whether it affects prostate cells.
Based on recent findings, heavy drinkers have lower PSA levels. This suggests that high alcohol intake may be used to identify patients in whom some cancers might go unnoticed.
4) Dairy
Limiting dairy consumption can benefit the prostate gland. The low-fat and fat-free varieties seem to work well for prostate and prostate cancer treatment.
5) Saturated fats
This type of fat has been linked with an increased risk of prostate cancer mortality. Meaning that it is best to be avoided before or after a prostate cancer screening.
Conclusion
Improved prostate health on a PSA test comes down to two factors – healthy meals and exercise. These can be your starting point when looking to keep the PSA in check for your next cancer screening.
If you are lacking any vitamin before a screening test, then supplements may help. But, consult with a specialist before you make any changes. Remember, supplements can interfere with some medicine you are taking.
So, talk to your doctor beforehand after getting a prostate cancer diagnosis. Or to know whether you need a prostate cancer screening.
Next Up

Find out about Our Prostate Supplement: Ben's Total Health.