Horny goat weed (also known as barrenwort, icariin, and epimedium) is a herb often used as an aphrodisiac.
Icariin for men has been linked to several improvements in sexual health and may also contribute to the general well-being of the body.
Keep reading to learn more about horny goat weed for men and its benefits, side effects, and uses.
Benefits Of Horny Goat Weed For Men
Let's take a look at some of the significant benefits that horny goat weed supplements may offer men.
1) Combats erectile dysfunction
Erectile dysfunction (impotence) is a common problem among older men. It is an inability to achieve or maintain enough firm erection for sexual satisfaction.
Studies show that icariin from horny goat weed can act as a natural erectile dysfunction remedy by boosting nitric oxide levels. This provides successful blood delivery to the erectile tissue of a penis.
2) Helps osteoporosis
Icariin is also used for osteoporosis and healing bone fractures. Horny goat pills can stimulate the formation of a new bone and boost bone density by joining vitamin D and calcium – making a powerful weapon against this disease.
3) Boosts sex drive
The benefits of horny goat weed for libido can boost free-form levels of testosterone and therefore enhance sex drive, powerful ejaculations, improve sperm production, and increase sperm count.
4) Reduces stress
Icariin can also have antidepressant-like benefits which may help people to deal with stress and even depression.
Other reasons why people may turn to horny goat weed include:
To help reduce the impact of Alzheimer's disease on the brain

For fighting against fatigue

To assist in improving performance and output during bodybuilding programs

To potentially lower blood pressure levels

For protection against heart disease
Get Your FREE Erectile Dysfunction Guide
Eleven most important herbs to improve erections
Natural lifestyle changes to reverse erectile dysfunction
Developed exclusively by our medical doctor
How Long Does Horny Goat Weed Take To Work?
How fast horny goat weed works depends on your individual health and what problem you are taking it for.
Some people report feeling the effects of icariin in a few hours, while for others, it takes a few weeks to feel the desired effects.
How Effective Is Epimedium For ED?
Horny goat weed has become one of the most recommended supplements for men who experience signs of erectile dysfunction.
It is also often recommended as a great natural way to get stronger erections.
Horny goat weed works by helping to boost blood flow in the body and blocking an enzyme known as PDE5.
This enzyme is known to cause a restriction in blood vessel dilation within the penis and surrounding areas.
When the enzyme's activity is blocked, these blood vessels can dilate more effectively. In turn, more blood can enter the penis – this would then lead to improved erectile function.
Currently, studies on how effective icariin in horny goat weed is for erectile dysfunction are somewhat limited.
One study described that icariin content used in a test was able to block Phosphodiesterase-5 in human samples effectively.
This is the same activity that Sildenafil, one of the most common drugs for ED, targets to produce improvements in the man's ability to have a healthy erection.
There is also an animal-based study that showed potential. Scientists tested the effects of a purified horny goat weed extract on rat models. There was a significant improvement in erectile function among these rats.
Even though an animal-model study, the results did indicate the potential of horny goat weed extracts and called for further research to be conducted on the subject.
Does Horny Goat Weed Have Side Effects?
This herb is considered safe if it's used in appropriate doses; if not, then it can be toxic to the liver and kidneys.
Some of the potential side effects of horny goat weed are:
Thirst

Increased risk of bleeding

Vomiting

Dry mouth

Upset stomach

Nosebleeds

Dizziness

Low pressure

Mood changes

Irregular heartbeat
If it's used in high doses or for an extended period, it can even cause severe breathing problems, respiratory failure, or spasm.
Also, you should keep in mind that if you are taking any other supplement or medicine, you should consult with your doctor first. Interaction of Horny goat weed with other medicine can be quite dangerous and even fatal.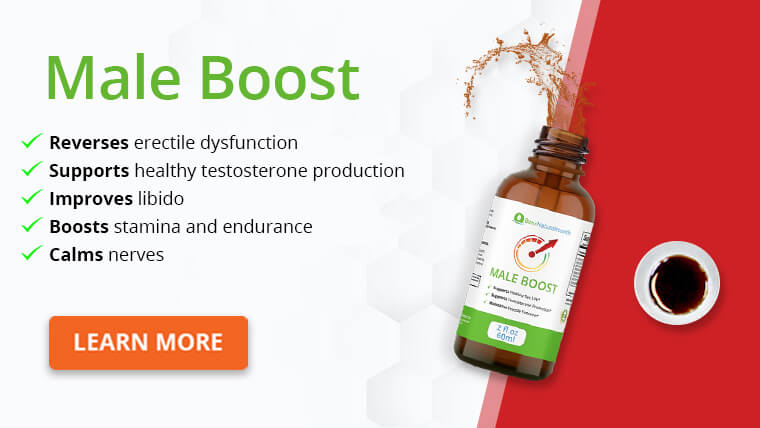 Who Should Not Take Icariin?
Children, pregnant women, women breastfeeding, and people with heartbeat irregularities or low blood pressure should avoid using horny goat weed.
Also, it's not recommended to use before surgery because it can slow down blood clotting.
It can also increase the level of estrogen in women, so it can make estrogen-sensitive conditions like uterine cancer or breast cancer.
Medications That Interact With Barrenwort
Specific medications that are not advised to be mixed with a supplement that contains epimedium extract include:
Estrogen replacement drugs, such as Premarin.

Drugs used to treat hypertension. These are also called antihypertensive drugs. They include Vasotec, Cozaar, Lasix, Capoten, and more.

Drugs that have irregular heartbeat listed as a side-effect. Such drugs may consist of Pronestyl, Tikosyn, Corvert, Cordarone, Mellaril, and Betapace, among others.

Anticoagulant drugs, or antiplatelet drugs, used to slow down the blood clotting process. Examples of these medications include Voltaren, Aspirin, Advil, Lovenox, Coumadin, Motrin, and Cataflam.
When combined with these drugs, there is a risk that the person may experience certain adverse effects like an increased risk of bleeding.
When such a complication occurs, then the person's life may be put at risk, especially if medical help is not obtained quickly.
How Much Horny Goat Weed Should Men Take?
Some studies have provided basic guidelines on how much horny goat weed extract may yield beneficial effects for certain conditions.
A daily dose of 15 grams of horny goat weed extract seems to be beneficial for improving symptoms associated with erectile dysfunction.
The same dosage has been shown to provide promising benefits for people with atherosclerosis.
The dose should ideally be broken into three separate servings per day. Each serving will consist of five grams of horny goat weed extract.
Conclusion
Horny goat weed (icariin) is primarily promoted as an aphrodisiac and a herbal extract to help men improve erectile function.
While both of these are properties that may be provided with the use of these supplements, there are several other benefits offered by the plant, as well.
Explore More