Horny goat weed (also known as epimedium, barrenwort, bishop's hat, fairy wings) is slowly becoming mainstream as many people use herbal supplements to improve sexual function. This is mainly for boosting libido and treating erectile dysfunction, pain, fatigue, and other problems.
The question is, can people use horny goat weed as a natural Viagra? And which one is better when comparing horny goat weed and Viagra?
Is horny goat weed the "Herbal Viagra"?
Horny goat weed is a popular herb of the Epimedium species used in Traditional Chinese Medicine for treating ED. This medicinal herb has many uses, as it can help treat erectile dysfunction, reduced libido, pain, and fatigue. (1)
Horny goat weed is available in many forms, such as horny goat weed tea, powder, capsules, and tablets. This is all thanks to the active ingredient called icariin.
Icariin can inhibit the activity of the PDE5 that's hindering the arteries in the penis from dilating.
With regular use, icariin extract can help enhance circulation, thus filling up the arteries with blood and forming an erection.
These blood flow-boosting properties work similarly to Viagra. That's why some users are calling horny goat weed the best herbal Viagra.

What is Viagra?
Viagra (sildenafil) is a medication for managing ED and pulmonary arterial hypertension. This prescription drug is a PDE5 inhibitor with a relatively high success rate for managing erectile problems. (2)
The chemical compound of sildenafil makes it a powerful erectile dysfunction drug. The product starts targeting the arteries and muscles in the penis and relaxes them.
This helps speed up circulation. When aroused, the increased blood flow helps the penis get and maintain an erection.
Chemical products are usually more potent than plant Viagra. They deliver faster and more efficient results. But, a prescription drug has a higher potential for causing side effects than herbal viagra.
People like to try herbal medicine to reduce the odds of adverse events, especially when dealing with another health condition.

Horny goat weed vs Viagra
Icariin from horny goat weed supplements can work quite like sildenafil citrate (Viagra). They inhibit PDE5 (phosphodiesterase 5), an enzyme that "shuts down" erections.
According to animal studies, icariin could provide neurotrophic effects on top of the recorded PDE5 inhibiting effects.
Neurotrophic factors are important regulators for the maintenance and development of the vertebrate nervous system.
What makes horny goat weed a possible addition to an ED treatment plan is its effect and ease of use.
This herb features chemicals that could amplify blood flow and keep sexual function in check. It contains phytoestrogens, which could act quite like the hormone estrogen.
Similarities and differences
Horny goat weed is a natural herb, and Viagra is a prescription medication. Despite the limited evidence of horny goat weed vs Viagra, there are some similarities and differences worth mentioning.
With Viagra, you get fast results. You can use the product when you need an erection and expect same-day results. Horny goat weed often requires continuous use. And just like any herbal medicine, it takes time for the effects to kick in.
The natural chemicals in horny goat weed help increase sexual function and blood flow. This is what works like Viagra – the better the blood flow, the harder the erection.
Horny pills can contain phytoestrogen, which can act like the hormone estrogen. After all, any sex hormone imbalance, like high estrogen combined with low testosterone, can lead to ED.
People are using horny goat weed as a natural Viagra for men. But, research lacks enough scientific evidence to support these claims.
The major difference between Viagra and horny goat weed is that Viagra is FDA-approved for treating impotence. There are enough observations, human, and animal studies to support the oral pill's effectiveness.
But neither Viagra nor horny goat weed can help with erections without sexual stimulation. When there is a lack of desire or foreplay, it is difficult to obtain the necessary results.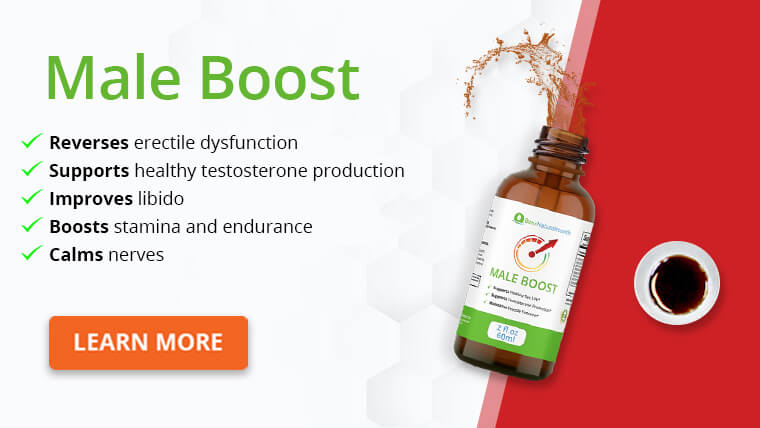 Benefits of each one
When there is sexual stimulation, nitric oxide allows the cGMP to relax the smooth muscle and trigger an inflow of circulation. The tube-like cylinders in the penis receive all the blood flow they need, allowing the body to achieve an erection.
Erectile dysfunction causes the PDE5 protein to interfere with nitric oxide, making it harder to relax the smooth muscle. This hinders blood flow and makes it difficult to achieve or hold an erection. That's where having the right medicine comes into play.
Horny Goat Weed (Icariin) Benefits
Horny goat weed is a natural remedy. And like many herbal products, more research is necessary to study its full impact.
An animal study suggests that icariin, the component in horny goat weed, offers many benefits.
It can have a positive effect on blood flow, quite similar to that of Viagra. It enhances the penis and improves sexual function and fertility.
Viagra Benefits
The benefits of Viagra include:
Decreased progression of ED
Increased blood flow to the penis
Better ability to urinate
Improved self-confidence
According to human and lab studies, sildenafil citrate (Viagra) offers promising results in managing ED. People can rely on it to encourage more blood to flow to the penis and keep the blood vessels in the penis open. (3)
Which one has fewer side effects?
Can horny goat weed work like Viagra without the side effects? Every product, whether it is chemical or natural, could cause potential risks.
Horny Goat Weed Side Effects
Horny goat weed capsules are usually safe if used for a short while and with the right doses. But, they could lead to:
Dry mouth
Upset stomach
Mood changes
Irregular heartbeat
Nose bleeds
Horny goat weed serves as natural Viagra substitute that has a lower side effect profile. After all, as a herbal nutrient it is not supposed to contain some harsh chemicals.
Viagra Side Effects
Viagra has an extensive side effect profile. Viagra can cause:
Diarrhea
Nausea
Pains in the muscles
Bloody nose
Breathing problems
Flushing
Dizziness
Vision loss
Haring loss
Tenderness or pain around the cheekbones and eyes
Difficulty sleeping
These common adverse reactions of sildenafil occur in over 1 in 100 users. If you use it for erection problems, you have lower odds of experiencing side effects if you take the product for a short time. With extended use, you might develop any side effects.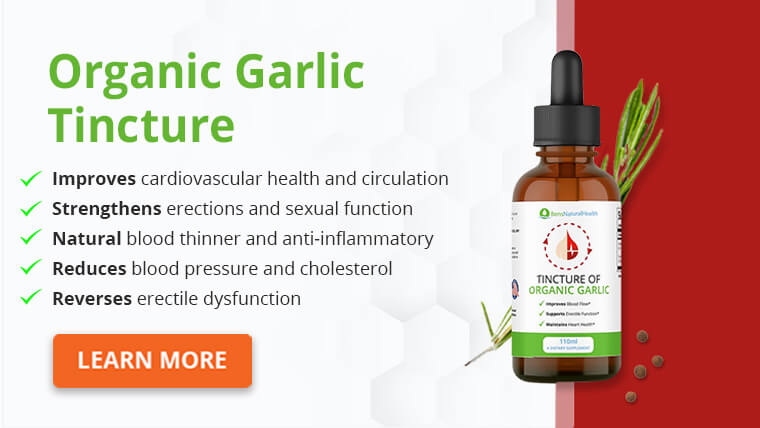 How they compare
Is horny goat weed better than Viagra? This is a common question among those interested in improving their sex lives.
To understand how an epimedium supplement works, it's important to see how prescription medications can help.
Viagra stops the chemical reaction that forces the blood to leave the erect penis. It helps the organ keep its rigidity for penetrative sex. Viagra is FDA-approved. This means that the product is effective and safe for ED.
Horny goat weed is a drug-free ED remedy. It can mimic the effects of Viagra but lacks the same potency. According to a lab study, this natural remedy could address ED and improve erections. (4)
This herb has icariin. This is a substance that is a mild inhibitor of PDE5. It can be used as a supplement to improve sexual performance and libido.
Icariin can also work for females work since both women and men have erectile tissues that can respond to icariin.
Icariin works like Viagra but is weaker. It can aid with circulation to the sexual organs.
But, evidence on this product is limited to animal trials and Petri dishes. And like all supplements, herbal products are not regulated by the FDA. So, they vary in purity and strength.
Tip: Try aphrodisiac foods to make the most of the product you are using. Products like chocolate, oysters, and strawberries can put you in the mood.

Best time of day to take them
The best time to take Viagra is 1 hour before sex. And you shouldn't be taking it more than once a day.
Horny goat weed is different. This herbal product comes in various forms, such as tea, tablet, powder, or capsule. The therapeutic properties and dose will vary based on the product you get.
For example, when drinking tea, you can consume it 2 to 4 times a day. But, you will need to use it regularly to enhance sexual arousal over time.
Dosage for both
Viagra – The doses come in 25 mg, 50 mg, and 100 mg. The average starting dose is 50 mg. Adults older than 65 typically start with a 25 mg dose.
Horny goat weed – The dosage will vary based on the product you get. A practical dose of 5g a day could help. Others take 2 caps (1,000 mg) of the oral supplement daily.
But, more research is necessary to recommend an exact icariin dosage for ED. For better reaction and intimacy benefits, talk to a specialist. They can determine the right dose based on your medical history and personal needs.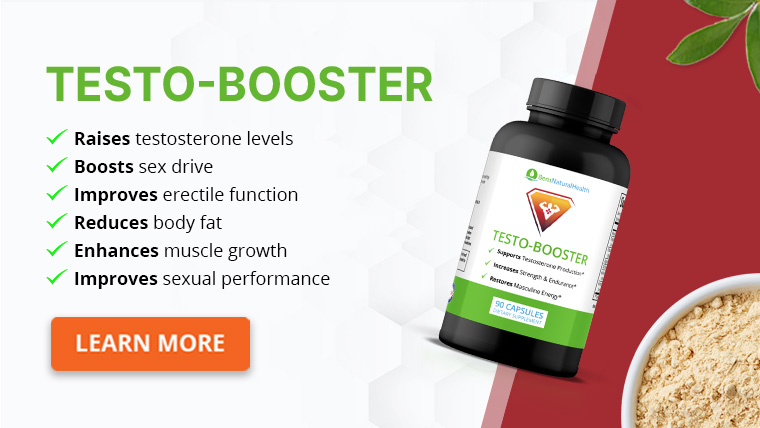 Can I take horny goat weed and viagra together?
A daily dose of horny goat weed supplement could make Viagra more effective. But, if you do plan to use this natural supplement regularly, talk to your healthcare provider.
Using a daily horny goat weed dose is not a good idea for the long term, especially for patients with some health problems.
Conclusion
This article provided a detailed overview of horny goat weed vs Viagra. Even though supplements like horny goat weed, known as "natural Viagra," can't be as effective as prescription medicine, they can be practical natural remedies for achieving an erection.
That's the bottom line. This natural product causes fewer side effects and may take a while to work.
For many patients, it takes the supplement about a month to start seeing beneficial effects. But, since it comes in different forms, like capsule, tablet, and tea, it's difficult to figure out the exact dose that works for everyone. So, it's best to consult a specialist before adding this health supplement to your ED treatment.
Explore More