Erectile dysfunction (ED) is a serious issue for a major portion of the male population.
Around 26% of men under 40 are diagnosed with the condition. At the same time, 45% of those recorded are between the ages of 65 and 74.
Viagra (sildenafil citrate) is the go-to choice for treating erectile difficulties. Just six months after the prescription drug received FDA approval, over 5.3 million prescriptions were written. In the next two years, more than 6 million men at risk for ED were treated.
But, not everyone is eager to use a conventional erectile dysfunction drug. Many men prefer to rely on herbal Viagra alternatives that can create the exact same results. With a dietary supplement, they can increase their sexual desire and avoid any potential side effects.
The question is, how effective are these products? Are they a safe herbal remedy for sexual dysfunction? Here we have all the answers you need.
This is a detailed review of the effects of natural Viagra for men compared to a typical sildenafil drug. We compiled practical research about the effects of using a random sexual enhancement supplement.
But, before you are ready to pick out the ultimate treatment, it's important to cover the basics first.
What Could Cause Erectile Dysfunction?
When there is not enough blood flow to the penis, a person will experience erectile dysfunction.
Without the blood, it becomes difficult to achieve sexual stimulation. People usually use nitrate medications to trigger a contraction of the penile muscles.
Many factors can cause such a problem. These include:
Heart issues


Excess weight


Elevated cholesterol


Poor testosterone


Kidney issues


Old age


Mental instability


Drug or alcohol abuse


Injury


Scar tissue development
It is difficult to pinpoint the cause of ED on your own. That's why you should contact a doctor to rule out the possible triggers.
How to Recognize ED?
The symptoms are relatively easy to spot.
The biggest problem and possibly the easiest to recognize is the erection. Getting an erect penis with the ED is very difficult.
Regardless of the amount of sexual stimulation you get. This makes it hard for you to enjoy intercourse. If you can't maintain an erection for the entire time, it could be a clear sign of ED.
Eventually, it can take a toll on your emotional health and force you to lose interest in sex. Other typical symptoms of ED, often related to sexual disorders, include anorgasmia (inability to orgasm even with consistent stimulation), premature and delayed ejaculation.
If you notice any of these symptoms, particularly if they last over three months, it is crucial to contact a doctor. They will help determine the best possible treatment for your current condition.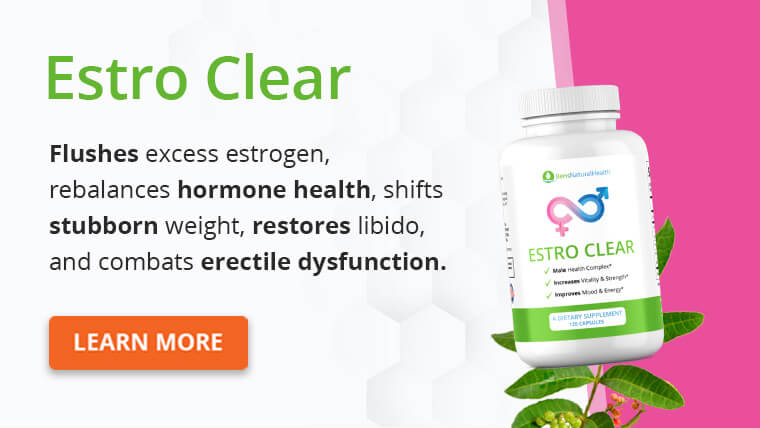 What Type of Medication Is Used to Treat ED?
Doctors often prescribe sildenafil, vardenafil, or tadalafil for ED. These undeclared prescription medications can effectively enhance sexual performance and treat the condition. The only problem is, the active ingredient in each of them can interact with heart medications.
This could cause serious consequences for users. Even though these capsules can manage ED, a lot of people want to try a natural remedy instead. A herbal substitute has always been more popular among the younger generation.
That's why some would choose to buy a natural supplement directly from Traditional Chinese Medicine stores or any company that sells a proper dietary supplement without a prescription.
Natural Alternatives to Viagra?
Specific supplements and herbs could help with the condition. Clinical trials have shown some herbal products to have a different level of success. The active molecules in these compounds can improve sexual behavior and fertility, which may come in handy with conditions like ED.
Here you can take a closer look at each of them.
This is an active ingredient in icariin. But it's also sold in tea, powder, capsules, and tablets. According to research, goat weed is an incredibly popular ingredient in ED supplements. Due to its potent neurotrophic effects, it has been used as a treatment for erectile problems.


Maca is an excellent option for getting real endurance, restoring healthy hormone levels, and boosting energy. It can work on both women and men.
One clinical research studied the impact of maca in people with sexual dysfunction. The results showed that the product proved effective in managing sexual desire and treating the dysfunction in healthy men and menopausal women.


This is a popular herb used in all kinds of products. It is packed with active ingredients that can help with premature ejaculation.
Take the red ginseng, for example. Clinical trials show that volunteers who've used this ingredient for ED have better erectile function than those who didn't. The ingredient can help with sexual function and promote better sexual performance.


The asparagus racemosus (asparagus species) can also prove beneficial. Although it is primarily used as an ingredient for boosting the female reproductive system, it can also help improve penile erection. The herb has a powerful aphrodisiac activity that can create a testosterone-like effect-especially when used in the form of an extract.


The Yohimbe tree native to western and central Africa contains a powerful chemical known as yohimbine. Yohimbine is used as an ingredient in popular supplements. It is another practical natural alternative for erection problems.
Yohimbine can tread ED by blocking all those receptors that interfere with your erections. The bark of the tree could boost the release of nitric oxide in the body. This can promote blood vessel dilation and consistent blood flow.


Based on small-scale research, scientists analyzed 54 volunteers in need of ED treatment. The patients received L-arginine, niacin, and propionyl-L-carnitine for their poor sexual performance.
After three months, 40% of the individuals tested noticed a steady improvement in their erections. At the same time, 77% of the subjects saw a partial response to the treatment.
These preliminary statistics show that the use of such ingredients could benefit sexual function in men-particularly those who want to treat or prevent ED.


This ingredient can stabilize blood pressure. It can be a useful ED treatment for men of all ages. When used in an herbal supplement, it can provide much-needed sexual stimulation and help patients achieve normal erections.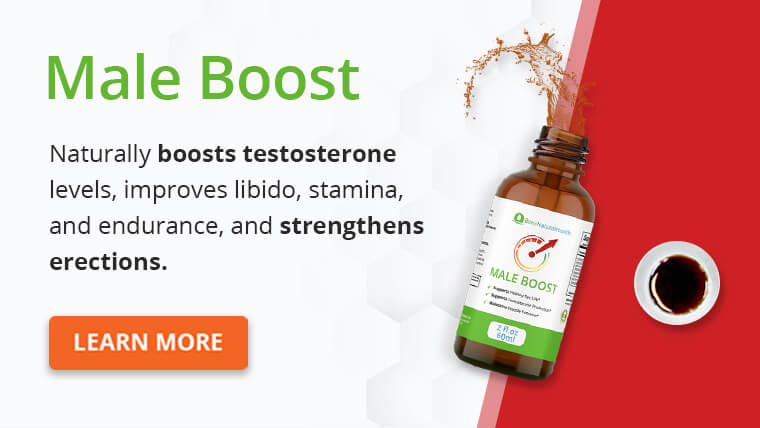 Other Ways to Naturally Treat ED
Additional changes to your daily routine could also be of value. Instead of relying on a sildenafil drug, you can try:
Healthy eating


Exercise


Maintaining a healthy body weight


Skipping alcohol, drug, or smoking


Solving the psychological stressors
A diet packed with flavonoids (blueberries, blackberries, citrus fruits, strawberries) can help get your sexual health back on track. It will supply the body with a sufficient amount of nutrients and boost the metabolic rate. They are also rich in vitamins and minerals your system needs.
Take a pomegranate juice, for example. It has plenty of antioxidants that could enhance endothelial nitric oxide. This is something you need if you want to treat the ED.
Based on reports, the juice has more polyphenol antioxidants than any other fruit juice you can get. It is about 1.5% flavonoids, pectin, polyphenols, and ascorbic acid.
Exercise and a healthy body weight go hand in hand. Both of them can help you manage your condition. Engaging the muscles other than the pelvic floor can aid with ED. It promotes healthy circulation. This is the key to getting an erection, especially if the erectile problems result from blocked blood vessels.
Plus, unhealthy habits, like alcohol, smoking, or taking an illegal drug, can have a drastic impact on blood circulation. The use of illegal drugs or any hidden drugs can affect overall health. Their chemicals will, without a doubt, get to the penis. That's why it's critical to avoid these triggers when treating ED.
Stress is another major ED contributor. When the body is under constant stress, depression, or anxiety, it won't function properly. It will interrupt any messages or signals to the brain and won't let the sensations reach the penis.
The longer these issues remain untreated, the bigger the problem. Eventually, they could cause a cycle of consistent ED.
Are Herbal Viagra Products Safe?
Take extra precautions when buying herbal Viagra. There are many herbal products out there you can get without a prescription. But, that doesn't mean they all hold the same standards as a typical prescription medication.
That's why it is tricky to know which one is effective or safe.
Pills like Viagra connect, Stendra, Cialis and Staxyn, are used for boosting circulation directly to the penile muscles. Any cheaper herbal product, however, can't create the exact same results.
Some of them are packed with substances that promote circulation and relax the blood vessels. But, none of them work with the blood vessels in the penis. Instead, they could drastically reduce the blood pressure, especially in men who use a nitrate drug for heart disease.
The use of nitrates exposes people to hypertension. But, when they add additional blood pressure lowering supplements, the effects could be potentially dangerous.
If you are worried about the product you want to buy without a prescription, consult with a doctor first. They can advise you on each ingredient the herbal supplement contains and whether it can work for your condition. Talking with a doctor is your safest bet.
Conclusion
Both conventional medicine and natural supplements can prove effective for treating ED. However, you need to make sure you are buying a high-quality product if you want to notice a positive effect. The good thing is, you have a range of different options to try. Whatever you select, make sure it won't interfere with any of the medications you are taking.
Next Up

Find out about Our Natural Viagra Tincture: Male Boost.