The discovery of nitric oxide as an endothelium-derived relaxing factor in 1980 paved the way for developing new drugs, including Viagra.
Its original purpose was relieving pulmonary arterial hypertension, but the side effects turned out to be more useful and attractive.
It helped patients with erectile dysfunction achieve a successful erection.
Since then, sildenafil has been a successful ally for sexual health, and many other PDE5 inhibitors have been made, including avanafil, which is also known as Stendra.
What is the difference between Stendra vs Viagra? In this article, we'll be answering all your questions about these two drugs
What is Stendra (Avanfil)?
Stendra is also known by the generic name Avanafil, which belongs to a class of medications called phosphodiesterase type 5 (PDE-5) inhibitors. It's used to treat erectile dysfunction in men.
Avanafil (brand name of Stendra) is a pill that helps increase blood flow to the penis. When you become sexually aroused, your body releases nitric oxide (NO), a chemical compound. NO increases blood flow to the penis, resulting in an erection.
What Stendra does is facilitate the release of this substance. By increasing the blood flow to the penis, you can achieve and maintain an erection long enough to have sex.
What is Viagra (Sildenafil)?
Viagra (sildenafil citrate) is also a medication that increases blood flow to the penis. However, the structure is slightly different than Stendra.
It increases blood flow to the penis and relaxes muscles in the wall of the blood vessels. This allows blood to flow more easily through the wall of the blood vessel. The result is a stronger and longer-lasting erection.
Viagra also works on the enzyme phosphodiesterase type 5, and it is the most popular prescription drug for the treatment of erectile dysfunction.
However, similar to Stendra, it doesn't provide any protection against sexually transmitted diseases.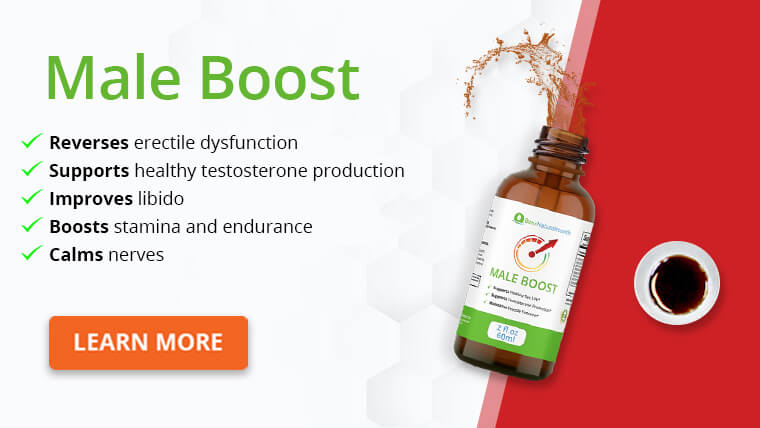 Are Stendra and Viagra the same thing?
Stendra and Viagra are both pharmacy names of PDE5 inhibitors used for ED. They belong to the same medication group but are not precisely the same.
They are both vasodilators of the penis blood vessels and increase the penile blood flow through the same mechanism. The component runs through the blood and has an effect on the same enzyme.
So, if everything is apparently the same, why are they not the same thing? Because their chemical formula is slightly different.
A slight difference in their chemical formula and structure will significantly affect how the drugs are absorbed and how much time they spend in your blood, as you will see below.
Stendra vs Viagra effectiveness
When comparing Stendra (avanafil) vs Viagra (sildenafil), there are many parameters we can take into consideration.
For example, how fast do they work, and how much time do they stay in our system? All of these elements are essential in determining how effective a medication is.
Stendra and Viagra have a very high effectiveness rate, which is around 80%. In other words, about 80 out of 100 patients with erectile dysfunction will achieve an erection after using either one of them.
The effectiveness is a bit higher with Stendra 200 mg pills, but both erectile dysfunction drugs act on nitric oxide present in the penile tissue and improve the penile blood flow.
When Viagra doesn't work, Stendra is not likely to work either because they have the same mechanism of action and work exactly the same on the phosphodiesterase type 5 enzyme.
It is worthwhile mentioning that Stendra and Viagra are only ED medications and not pregnancy prevention methods.
Benefits of Stendra vs Viagra
We all know the main benefit of Viagra, which is the same as that of Stendra. Regardless of the tablet concentration or treatment duration, they both facilitate intercourse and treat erectile dysfunction.
Besides treating erectile dysfunction, there are other off-label uses of Stendra and Viagra for different health conditions:
Viagra triggers blood vessel relaxation in the lungs. Thus, it is also marketed under the name Revatio to treat pulmonary hypertension. Stendra does not have this extra benefit.
By improving pulmonary blood flow, PDE5 inhibitors improve exercise tolerance in low-oxygen environments and may improve mountain sickness.
Patients with Raynaud's phenomenon may also improve blood flow in their extremities after using PDE5 inhibitors.
They may benefit patients with congestive heart disease and irregular heartbeat.
Both Stendra and Viagra are members of the PDE5 inhibitor family and have these extra benefits besides making an erection firm.
However, Viagra is more likely to have additional benefits outside the penile tissue because Stendra has a higher selectivity for the enzyme found in the penis.
That's why Stendra is not used for pulmonary hypertension and female sexual arousal disorder.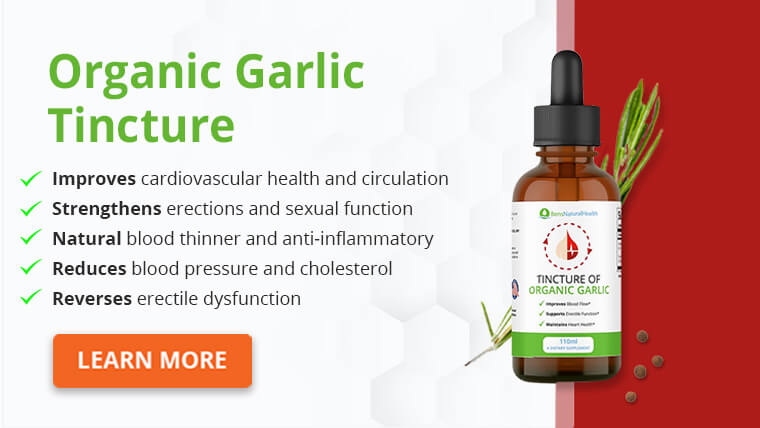 What are the main differences between Stendra and Viagra?
There are many similarities between Stendra and Viagra. They are both prescription medications for ED.
But Stendra is a new drug, and as mentioned above, the most significant difference is found in the chemical formula.
But small changes in the molecule always come with functional differences, too. These are the most important:
Stendra vs Viagra pills: Viagra comes in tablets containing 25, 50, and 100 mg. Stendra comes in pills containing 50, 100, and 200 mg.
Stendra vs Viagra dosage: The starting dosage of Viagra is 50 mg, taken one hour before intercourse. The standard dosage of Stendra is 100 mg, taken 15 minutes before intercourse.
Stendra vs Viagra selectivity: The rest of the differences between Viagra vs Stendra depend on selectivity, which is higher for Stendra than Viagra. In other words, more drug concentrations will reach the right receptor.
Which is stronger, Viagra or Stendra?
Compared to Viagra, Stendra dosing reaches almost the same effect at a lower concentration. Thus, we could say that Stendra is stronger than Viagra.
However, the main difference comes from the selectivity of Stendra to PDE5 inhibitors and the absorption rate, which is higher in Stendra than in Viagra.
So, what is stronger than viagra? It depends on how selective the drug is because more selective drugs need a lower dose to be effective.
That's the case with Stendra, and that's why the same drug dose is equally effective as Viagra in a shorter period.
However, stronger does not mean more effective, and the effectiveness rate may depend on the cause of erectile dysfunction and the severity of your condition.
Which drug works faster?
Stendra works faster than Viagra.
You have to wait up to one hour for Viagra to work. Compared to that, you only need as little as 15 minutes to have an erection after taking Stendra.
You can take Stendra at a dose of 50, 100, or 200 mg, and 100 to 200 mg pills start working 15 minutes after swallowing. Thus, there's no need to play around for one hour before having an erection.
This means Stendra allows for a bit more spontaneity before intercourse, and you don't need to plan so much.
Even if you use a medication dosage of 50 mg, the effects start to be noticeable after 30 minutes, which is also better than one hour.
This is given by differences in sildenafil vs avanafil absorption and release into the bloodstream. The latter is absorbed more quickly and works faster.
Moreover, Stendra can be taken with food, which won't reduce the absorption rate. Viagra is not like that because it takes more time to be absorbed if you take it with your meal.
Which medication lasts longer?
To know how long does Stendra last and how it compares to Viagra, you must understand the concept of half-life. It is an objective measurement of how much the drug stays in your system.
Terminal half-life tells you how long it takes for a drug to reach 50% of the maximum concentration in the blood. When you get such a low concentration, the effects of the drug will start to wear off.
The terminal half-life in Stendra is slightly increased, but the difference is not highly noticeable.
Stendra has a half-life of 5 hours, and sildenafil, the generic name of Viagra, has a half-life of 4 hours.
What does that mean? How long do they work?
If one patient takes Stendra and the other takes sildenafil at 6 pm, the one taking Stendra will keep their erections till 11 pm while the effects of Viagra will start to wear off at around 10 pm.
Remember that the concentration starts to decline after this time, but that doesn't mean that the effects will wear off immediately.
That depends on your organism and the initial dose you took. It also depends if you have liver or kidney problems, which delay the clearance of the drug in the bloodstream.
Which medication has fewer side effects?
Stendra (avanafil) and Viagra (sildenafil) side effects are similar. But since Stendra has a higher specificity to phosphodiesterase type 5, the rate of side effects is usually lower.
Common side effects in Viagra, such as nasal congestion and headaches, are not as common in Stendra.
Other side effects of Viagra are more severe, for example, vision changes. But they are pretty rare, and they are even more uncommon in patients taking Stendra.
This is not only an assumption. It is a fact proven by studies.
For example, a clinical trial shows that 28% of men using Viagra at the highest dose experience headaches. Compared to that, only 10% of men will experience a headache using Stendra at the highest dose.
This is only an example with high doses, but headaches are even less likely if you take a lower dose.
Which medication is cheaper?
There's also a significant difference between Stendra vs Viagra in the price tag. Insurance coverage is also different, and it is essential to have this data before you make up your mind.
Neither of them is covered by Medicare Part D, but you can have a discount on Stendra with a SingleCare card.
Still, the price is widely different because you can find Viagra in its generic form, sildenafil. But Stendra is not still available in the generic form.
Thus Stendra will cost around $700, while Viagra costs $150 to $200. Add the appointment prices to meet your doctor, and you will get a prescription because neither are over-the-counter drugs.
Get Your FREE Erectile Dysfunction Guide
Eleven most important herbs to improve erections
Natural lifestyle changes to reverse erectile dysfunction
Developed exclusively by our medical doctor
Drug interactions
Can viagra be taken with beta-blockers and other blood pressure medications? What about heart medications such as nitroglycerin?
The drug interactions in Stendra and Viagra are the same and include the following:
Nitrate medications: This is the most dangerous interaction. Using Viagra or Stendra and nitroglycerin in combination can cause severe and very dangerous hypotension. Thus, it is contraindicated.
Alpha-blocker drugs: They are used to relieve urinary symptoms in different prostate conditions. They also cause a drop in blood pressure and can be used in combination with caution and monitoring.
Protease inhibitor drugs: They inhibit many enzymes, including a liver enzyme that metabolizes Viagra and Stendra. Thus, they stay in the blood for longer, and concentrations should be managed with caution.
Guanylate cyclase stimulant drugs: One example of these is riociguat, which is used to treat pulmonary hypertension. These drugs have a similar effect to PDE5 inhibitors and can build up, increasing the likelihood of side effects.
Can Stendra and Viagra be taken together?
The combination of Stendra and Viagra has not been studied thoroughly and is not recommended unless directly instructed and taken under the supervision of your doctor.
Using them in conjunction will increase the likelihood of experiencing common adverse events or even a more severe side effect.
Avanafil comes in a concentration of up to 200 mg. Viagra comes in a concentration of up to 100 mg.
If your current dose does not solve your erection issues, you can always ask your healthcare provider to escalate the dosage.
Natural alternatives to Stendra and Viagra
Patients with a heart condition such as coronary artery disease or blood pressure problems may not be candidates to use either Viagra or Stendra.
If there are not many treatment options around, a healthcare professional may recommend a few lifestyle changes and natural options, primarily if you use nitrate medicines.
You can try these recommendations to boost your sexual life:
Natural testosterone booster herbs and supplements such as ginger and zinc can provide a type of testosterone replacement therapy that might improve your ED problems.
Herbs that increase peripheral blood flow may also increase penile blood flow and improve erections. One example is Panax ginseng.
Herbs with strong antioxidant action may also protect the penis from free radical damage, reduce atherosclerosis risk, and improve erection.
You also have some herbs that increase nitric oxide synthesis, which improves penile blood flow. One example of this is Tribulus Terrestris.
Conclusion
In this Stendra (avanafil) vs Viagra (sildenafil) review, we have covered in what sense Stendra is better than Viagra and why Viagra is still a very good candidate in the market.
Both facilitate erection after sexual stimulation, and consumer satisfaction is very high in both cases.
However, Stendra is absorbed more quickly than Viagra and has a longer half-life.
According to information from clinical trials, the side effects are the same, but they are less likely to happen with Stendra.
The downside is that Viagra comes in its generic form, and Stendra is a new drug and not yet available in cheaper presentations.
Thus, the extra cost of Stendra might not meet the additional benefit you will get, and not all patients need a longer half-life and faster absorption rate.
Thus, the decision depends on each patient individually and the recommendations by your healthcare provider.
Explore More