Blood flow is an essential bodily function because it delivers oxygen and nutrients to organs and tissues.
Healthy blood flow to your penis is also necessary for sexual function.
Poor circulation can negatively affect your sexual performance, but there's a lot you can do to improve it.
In this post, you're going to learn how to increase blood flow to your penis naturally in order to achieve a more powerful, longer-lasting erection.
Penis blood flow and erectile dysfunction (ED): what's the link?
In order to understand the role of blood flow in ED, you need to know how the erectile process works.
Everything starts with sexual arousal, upon which the brain sends signals that instruct muscles in the penis to relax. The body releases nitric oxide (NO), which acts as a vasodilator i.e. it dilates or expands blood vessels. This also activates the guanylate cyclase enzyme to trigger the release of cGMP (cyclic guanosine monophosphate). The main role of the cGMP chemical is to relax spongy tissue in the penis to allow it to become engorged.
Blood vessels are present in the shaft of the penis contains, which contains corpora cavernosa i.e. two columns of spongy tissue. Arteries are constricted when the penis is in a flaccid state. At this point, blood supply is just enough to maintain the health of tissues in corpora cavernosa.
When a man is aroused, smooth muscles of arteries in the penis relax. As a result, blood vessels dilate, thus allowing more blood to go through. This fills penile chambers with blood and causes an erection.
In a nutshell, erectile function is a complicated process that includes the nervous system as well (1).
Since blood flow is essential for an engorged penis and strong erections, problems with circulation contribute to erectile dysfunction.
Anything that decreases blood flow can lead to ED and cause problems with erectile function. Some of the biggest causes are hypertension (high blood pressure), atherosclerosis, pelvic trauma, diabetes, smoking, stress, medication, drugs, and drinking alcohol.
Further in this post, you're going to learn what increases blood flow and how to improve it without taking pills.
How to naturally increase blood flow to the penis
First things first, managing a health problem such as diabetes or atherosclerosis can improve blood flow. So, if you have these health issues, be proactive regarding their management.
Fortunately, various lifestyle changes can help you increase blood flow to the penile area. Some of the most important methods of how to increase blood flow are listed below.
Diet
Foods to eat to increase blood flow
Everything starts with nutrition. Some foods boost blood flow and promote strong erections.
Make sure to enrich your diet with:
Spinach
Spinach is an abundant source of folate, a vitamin considered blood booster. Low levels of folic acid in the blood are associated with erectile dysfunction (2). Additionally, spinach contains magnesium, which may increase blood flow to the pelvic region and boost testosterone levels
Oats
Oats are considered an aphrodisiac and may improve blood flow to the penis thanks to an l-arginine amino acid. L-arginine is necessary for the production of nitric oxide.
Oysters
These are probably the most popular aphrodisiac. Evidence shows oysters can improve penile blood flow and help treat ED (3). Thanks to Omega-3 fatty acids, oysters can relieve inflammation and also support cardiovascular health. For that reason, you may want to increase your intake of other sources of Omega-3s, such as salmon, mackerel, and other fatty fish.
Garlic
Garlic increases blood flow to the penis by boosting nitric oxide levels.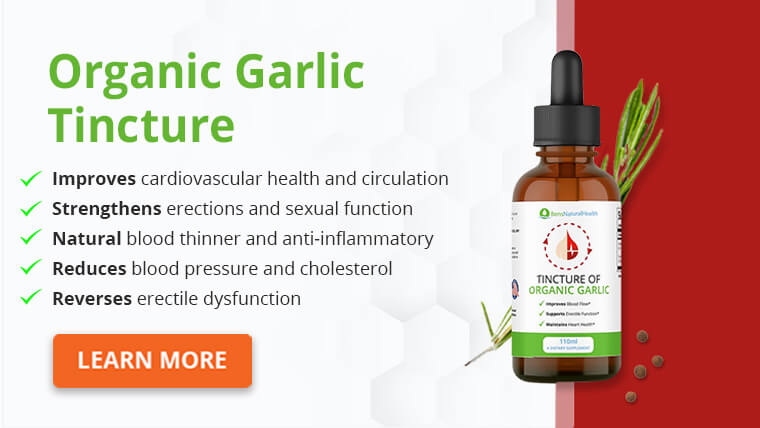 Dark chocolate
This is a rich source of flavonoids with blood flow-boosting effects. Consumption of dark chocolate can increase nitric oxide levels, as well.
Watermelon
Watermelon is abundant in citrulline, an amino acid the body converts to l-arginine. Evidence shows watermelon could have a Viagra-like effect (4). Watermelon intake could improve blood flow to the penis and help manage ED.
Generally speaking, fruits, vegetables, nuts, whole grains, legumes, and other healthy foods are also good for increasing blood flow to the penis.
Foods to avoid
While some foods increase blood flow to the penis, others impair it. These are usually unhealthy foods with little to no nutritional value and plenty of health risks.
You may want to avoid or reduce your intake of these foods:
Heavily processed and refined foods
Alcohol: Alcohol is a CNS depressant, which operates by slowing down areas of the brain, resulting in reduced cognitive performance.
Canned soup
Flavored soda
Processed meat
Full-fat dairy
Consumption of high-fat, sugar-laden, unhealthy foods impairs blood flow by increasing cholesterol levels in the body.
They could also contribute to weight gain, which also affects blood circulation and cardiovascular health. Excess weight could act on hormones too. Hormonal imbalances affect sexual function.
If you have low testosterone levels, it can have several effects, especially on your sex life. Your sex drive could go down. And you might develop erectile dysfunction (ED). Men with ED have trouble getting or maintaining an erection suitable for sex.
Get Your FREE Low Testosterone Diet Plan
The ultimate testosterone boosting diet
combined with exercise & lifestyle advice
Developed exclusively by our nutritionist
Vitamins
The human body needs a wide range of vitamins and minerals to function properly. For that reason, in order to increase blood flow to the penis, you should focus on taking the following micronutrients:
Vitamin D – low levels of this vitamin are associated with erectile dysfunction (5). Sunshine vitamins could help manage ED by improving blood flow to the penis area. Vitamin D intake also supports the production of testosterone.
Vitamin B – folate or vitamin B9 and other B-complex vitamins are beneficial for your blood. Consuming plenty of foods rich in B-complex vitamins makes it easier to manage erectile dysfunction.
Vitamin E – acts as an antioxidant that neutralizes free radicals and the oxidative stress they would cause. The antioxidant function explains the benefits of vitamin E for ED.
Vitamin C – supports biochemical pathways that release nitric oxide, which is essential for increased blood flow.
Iron – low iron levels can cause anemia, which then leads to problems with erectile function.
Ideally, you should obtain the abovementioned vitamins and minerals through diet. If your diet doesn't provide sufficient amounts of these micronutrients, you may want to try a dietary blood flow supplement.
Supplements are particularly useful for men who don't want to use sildenafil (Viagra) due to their side effects but still want to improve their sexual function.
Exercise
Some exercises, such as Kegel exercises for men, may strengthen the pelvic floor muscles (6). Besides pelvic floor exercises or Kegels for men, guys with ED should strive to increase physical activity levels in general. Today, a sedentary lifestyle is widely prevalent, but it could be one of several causes behind erectile problems.
Regular workouts can boost blood flow throughout the body, which also includes your penis. Cardio and strength training on alternating days could be the best option. Or you can participate in activities, sports, and exercises to increase penis blood flow.
What makes cardio training particularly important is that it acts on a man's ability to achieve or maintain an erection. If you're not sure what to do, consult a private trainer who will recommend exercises to increase blood flow to the penis naturally.
Additionally, physical exercise promotes weight loss. Healthy weight is linked to healthier blood circulation. That means physical activity could help resolve underlying causes of erectile problems in men.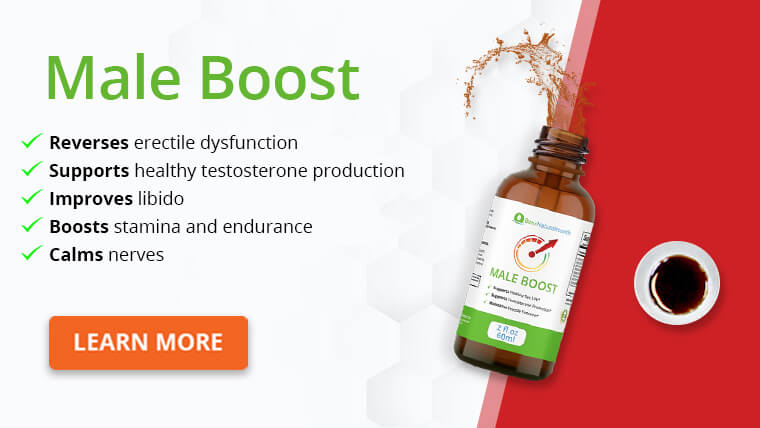 Supplements
Various over-the-counter products can improve blood flow in a natural manner. Dietary supplements increase blood flow by delivering natural ingredients and are safe for general consumption.
Some of the most important supplements to increase blood flow include:
Horny goat weed
Contains a compound that inhibits the effects of an enzyme that restricts blood flow to the penile area. This herb is widely known for its positive effect on libido and erectile function.
Yohimbe
This has been used for centuries to treat erectile dysfunction. It derives from a tree native to Africa. Yohimbe promotes the treatment of erectile dysfunction by blocking or inhibiting the receptors that are responsible for preventing erections.
Ginseng
Ginseng improves male sexual function and amplifies blood flow throughout the body, including penile blood vessels. It is a popular herb for circulation. Some types of ginseng could help improve cognitive functioning too.
Tribulus Terrestris
An effective option for mild to moderate erectile dysfunction. Supplementation with Tribulus Terrestris may also help improve testosterone levels. in fact, testosterone boost is the most common use of Tribulus Terrestris.
Zinc
Several clinical trials and research have been conducted to investigate the relationship between zinc and male sexual health. Zinc has previously been discovered to play a function in sperm production. Furthermore, zinc aids in the activation of hormone synthesis.
The abovementioned are some of many supplements that may work for men with erectile dysfunction and struggling to enjoy intercourse. Dietary supplements are generally safe and don't induce side effects. They deliver ingredients we'd struggle to include into our lifestyle otherwise. Other supplements include l-arginine and l-carnitine, ginger, bacopa, cayenne, turmeric, and thyme, just to name a few.
While dietary supplements are natural products, you should still adhere to the recommended dosage. Avoid increasing or decreasing the dosage on your own. This would put you at risk of side effects.
Medications to improve blood flow to the penis
Several medications have been approved for the treatment of erectile dysfunction. These medications primarily seek to improve blood flow in the patient's penis.
When blood flow is boosted, a greater volume of blood enters the penis when an erection occurs.
Some of the most regularly given drugs for treating erectile dysfunction are:
Viagra
Levitra
Staxyn
Cialis
These medications boost blood flow by improving the effectiveness of nitric oxide, a type of gaseous molecule that the body makes naturally.
Nitric oxide relaxes the muscles of the patient's penis. Blood flow in the penis improves as these muscles relax more efficiently. However, it is worth noting that these medications can carry side effects, therefore it's important to speak with your doctor when taking them.
Conclusion
Proper blood flow is vital for strong and durable erections. Problems that affect blood flow may also contribute to erectile problems.
This post focused on how to increase the blood flow to the penis in a natural manner. As you can see, simple modifications in your lifestyle can go a long way.
If the problem persists, you may want to schedule an appointment to see your doctor. Your doctor may order a few tests to diagnose the root cause of the problem and recommend the most suitable approaches to increase penis blood flow.
Explore More

How To Prevent Erectile Dysfunction (ED): 10 Ways to Reduce Your Risk.