Erectile function is a major source of confidence for men.
Your sexual performance and prowess have a direct influence on how you feel.
So when problems arise, it's easy to feel less confident and think it's never going to get better.
Erectile dysfunction is a common problem, and in most cases, it's manageable.
If you've looked for solutions for this issue, you probably came across an erectile dysfunction support sleeve. What is it, and how does it work? Read on to find out.
What is erectile dysfunction?
Erectile dysfunction (ED) is the inability to achieve or maintain an erection strong enough for pleasurable sexual intercourse. Also known as impotence, ED has a global prevalence of 3% to 76.5%, and it is strongly associated with increasing age (1).
While it's not clear why ED occurs, a combination of physical and psychological causes plays a role. Problems in relationships could also contribute to erectile problems.
In many cases, erectile problems result from impaired blood flow to the penile area. Besides advancing age, other risk factors for ED include injuries to nerves or arteries that control erections, overweight or obesity, tobacco use, health problems like diabetes and cardiovascular diseases, certain medical treatments, and some medications.
What is an erectile dysfunction support sleeve?
An erectile dysfunction support sleeve is a silicone sleeve, i.e., an external penile prosthesis, which allows men with erectile problems to experience a sexually satisfying penetrative intercourse without surgical procedure.
In a nutshell, the penile sleeve is an over-the-counter product that covers the penile shaft and enables penetrative sexual intercourse when the unaided penis alone isn't erect or strong enough to do it on its own (2).
Other names for penile sleeves are:
Penis sheath
Penis enhancer
Cock sleeve
Penis extension (or penile extensions)
Penis extender
Not all penis sleeves are the same. They vary in terms of sizes, types, materials, and sensations. In other words, penile sleeves vary in length and width. Some of them cover the penis completely, whereas others just the head. Plus, some sleeves are open-ended.
Additionally, some penile sleeves have a more textured surface, whereas others vibrate and thereby provide more stimulation. Most of them are made of rubber or silicone as far as materials are concerned.
It's easy to get your hands on one such device. You can find them online. This makes it easier for men to manage their erectile problems if they don't feel comfortable sharing this information. A penile sleeve is an easy-to-obtain tool that adds both functionality and excitement to your sexual performance.
Get Your FREE Low Testosterone Diet Plan
The ultimate testosterone boosting diet
combined with exercise & lifestyle advice
Developed exclusively by our nutritionist
How do penis sleeves work?
The penis sleeve has a simple mechanism of action. It supports a strong erection, improves blood circulation, and enhances the feeling during masturbation. These devices also increase the length and girth of the penis.
When a man has ED, it doesn't mean he's lost sensation in his genital area. Erectile dysfunction simply indicates penis is not hard enough for penetrative sexual intercourse.
This is where the penis sleeve steps in. A penis sleeve, particularly with a hint of lubricant, allows men with erectile problems to have tactile and pleasurable sensations of sex while also satisfying their partners.
Since the penis sleeve improves blood flow, it can help produce engorgement. Plus, the sleeve itself is constructed in a way to provide much-needed hardness for sexual activity.
At the same time, some sleeves decrease sensitivity and help men last longer. This is important because erectile dysfunction and premature ejaculation can occur together due to stress and anxiety regarding performance in bed.
How do you use an erectile dysfunction sleeve?
The erectile dysfunction sleeve isn't difficult to use. The most important thing is to make sure the sleeve is comfortable for you and your partner. For that reason, you need to consider the size when buying a penis sleeve.
For men who can achieve an erection, the penis sleeve should have a snug fit during a full erection. To make that happen, you need to measure the size of the penis and compare it with the dimensions on the penis sleeve.
Generally speaking, the right size of the sleeve is crucial for all men regardless of the reason for purchase. Make sure to measure the length, circumference, and diameter of the penis.
When using this device, you need to put the penis in the sleeve when it is half erect. Allow the penis to achieve a full erection inside the sleeve. Keep in mind the sleeve shouldn't be loose, but not too tight as well.
If you can't get an erection at all, you will need to opt for a penis sleeve with a ball loop or belt. These "accessories" allow the sleeve to remain in its place.
In order to use it, you need to put the loop around the testicles and slide the penis into the sleeve. If you opt for the penis sleeve with a belt, all you need to do is to fit the belt around your waist.
For better effects, you may want to consider applying a water-based lubricant on the penis and both outside and inside the sleeve.
The experience with penis sleeves depends on the size you purchase. While it may seem tricky to use this device, the process is quite simple.
Make sure to follow the instructions on how to use the penis extender on the packaging. Once you get used to the male sleeve, you'll realize it takes a few seconds only to put it on.
To ensure a positive experience, do a little research and find the best penis extenders on the market. Focus on the quality of these erectile dysfunction tools. Check reviews to read more about the experiences of other men.
Avoid sleeves that almost all other men found uncomfortable. The chances are you could experience the same thing. Instead, opt for the penile support device with a lot of positive customer reviews and experiences.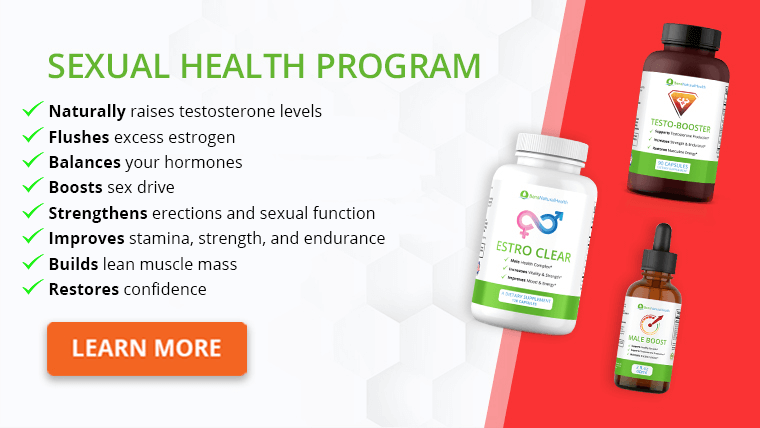 When to use a penis sleeve
Men use a penis sleeve right before penetrative sexual intercourse with their partner. The most common reason for wearing a penis sleeve is to improve the strength of the erections among men with erectile dysfunction.
Although the use of penis sleeves for ED isn't that uncommon, more research is necessary to evaluate their effectiveness. That being said, current evidence confirms penis sleeve is among several sexual aids to preserve an erection during sexual intercourse (3).
Penis sleeve proves to be a practical non-pharmacological and nonsurgical strategy for men who struggle with ED. Not only does it provide better erections, but it also helps men achieve better orgasms.
However, penis sleeves could work for other reasons too. For example, some men use sleeves for penis enlargement. In other words, they opt for models that add extra length and girth to extend the penis and stimulate a woman's G spot.
Couples may opt to use a penis sleeve to enhance pleasure. When amplified satisfaction is the goal, they may opt for built-in vibrators or ribbed internal chambers.
Besides erectile dysfunction, premature ejaculation is a common sexual problem. A penis sleeve can help with that as well. A sleeve with a smooth internal chamber and thicker material reduces sensitization and helps men last longer during sexual intercourse.
When using a penile sleeve, it's vital to remember sexual stimulation is important. That way, you can enhance the effects of this tool.
What are the benefits of a penis support sleeve for erectile dysfunction?
The erectile dysfunction support sleeve has numerous advantages. The most important benefits include:
Increases strength of erections
Functions as a penis extender by adding girth and length
Decreases sensitivity and increases stamina
Suitable for men who want better sex without pills and surgical procedures
Improves sexual pleasure for both partners
Easily available, especially online
Adds more variety and excitement to sex
Available in different sizes and color tones
Easy to choose the sleeve with desired options or features
Generally safe and doesn't harm a man's health
Is a penis sleeve safe to use?
Everything we use carries a certain risk of adverse reactions, and the penis sleeve isn't the exception. A penis sleeve is considered safe and doesn't cause side effects.
However, if you don't wear it correctly, the penis can become restricted or it causes friction. This can lead to soreness and pain. Additionally, penis fracture may occur due to aggressive use of the sleeve.
What we can learn here is that a penis sleeve is okay and safe to use. To avoid the abovementioned unfortunate scenarios, you need to choose an adequate size and wear it properly.
When it comes to the negatives of penis sleeves, it's also useful to mention these "tools" can be quite expensive. Not everyone can afford them. However, things are changing, and now prices are more versatile than before. We can expect this trend to continue.
For some men, a penis sleeve can be uncomfortable. This is a matter of personal preference, though.
Conclusion
Most men experience erectile difficulties at one point or another. Persistent problems with erectile function indicate the presence of ED.
For most men, ED indicates the end of sex life. But it doesn't have to be that way.
With a proactive approach, you can improve sexual performance. Since most men are reluctant to take pills for ED, a penis sleeve could be a practical solution.
Besides improving erections, a penis sleeve can also improve satisfaction in both partners. However, a lot more research on this subject is necessary. Keep in mind that healthy erections also require a healthy lifestyle.
Explore More