You have probably seen both Viagra and Revatio as prescription drugs produced by Pfizer.
If you read the label, you will probably wonder what the difference is between these erectile dysfunction medications.
They both appear to give you the same sildenafil citrate.
It is always a good idea to ask your healthcare provider if you have any doubts about the treatment you're prescribed.
But let's make a comparison between Revatio vs Viagra. What is their main component, and how are they different from each other?
What is Revatio?
Revatio is a medication for erectile dysfunction. It is also prescribed to treat pulmonary hypertension.
How does Revatio work? It works by relaxing the muscles in your penis, allowing blood to flow into the penis and cause an erection.
The active component in Revatio is sildenafil citrate. You can find Revatio is only available in tablet form. These sildenafil tablets are taken orally. It is a white tablet, not blue, and it is rounded and identified as RVT 20.
What is Viagra?
Viagra is the most popular brand name for its active ingredient, sildenafil citrate. It is used to treat erectile dysfunction or impotence.
This medication belongs to a group of medicines called PDE5 inhibitors. Sildenafil citrate works by helping to relax the muscles in your penis so you can get an erection.
Viagra is also available as a generic medication and should be as effective as the brand-name product.
Off-label uses of Viagra include treatment of pulmonary hypertension (high blood pressure in your lungs), premature ejaculation, low testosterone levels in men, benign prostatic hyperplasia (BPH), sexual desire disorders, and certain types of female sexual dysfunction.
It has been proposed that Viagra may be useful for treating the symptoms of post-traumatic stress disorder (PTSD) and other anxiety disorders. Viagra has not been approved by the U.S. Food and Drug Administration (FDA) for sildenafil off-label use, though. There is not enough evidence from clinical trials that it is safe or effective for these conditions.
Other names for sildenafil citrate include: Grandipam, Liberize, and Aronix. You can also find the generic name for Viagra, which is simply sildenafil.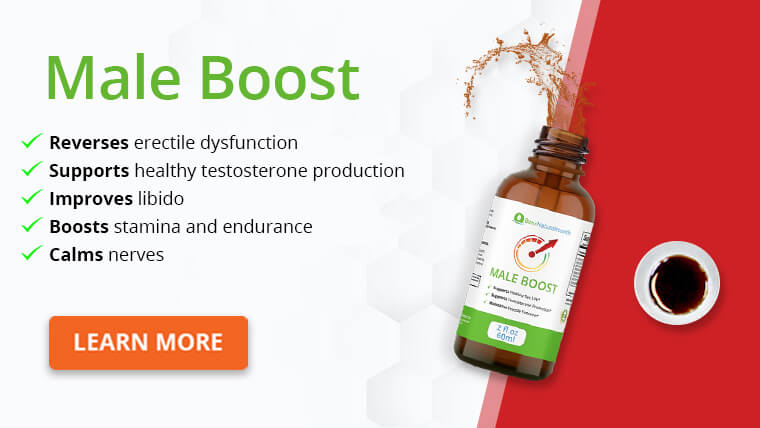 Are Revatio and Viagra the same thing?
These two drugs contain the same active ingredient, which is sildenafil. They change their brand name (pharmacy names) and the form or shape of the pill.
Sildenafil can help men with erectile dysfunction (ED) get and keep an erection when they are sexually stimulated. You can take it about an hour before sexual activity.
Revatio vs Viagra effectiveness
Sildenafil is very effective in treating erectile dysfunction. After oral administration of sildenafil, the blood flow in the corpus cavernosum increases, and the smooth muscle relaxes, which leads to an erection.
The effectiveness of sildenafil in improving erectile dysfunction is defined by most studies as 75% successful intercourse. In other words, you can say sildenafil is effective for you when it leads to at least 3 out of 4 successful intercourses when you use the medication.
A study reported that sildenafil is effective in 82% of patients, and 77% report successful intercourse at every attempt.
Revatio reviews are equally positive as Viagra reviews. However, Viagra comes in different doses and can be used as a single tablet in patients who need a higher dose to achieve an erection.
Both Viagra and Revatio work by relaxing the smooth muscle cells and increasing the blood flow to the penis. Thus, effectiveness will probably be lower if the cause of erectile dysfunction is associated with damaged nervous system signals or decreased penile sensation.
Benefits of Revatio vs Viagra
The benefits of Revatio vs Viagra are the same because they contain the same sildenafil as a main component. Moreover, they are both produced by Pfizer and formulated similarly.
Among the benefits of sildenafil, we can highlight:
Improvement in erectile dysfunction and positive effects on various men's sexual performance disorders.
Improvements in cases of premature ejaculation.
Well-being and quality of life improvements in men with sexual dysfunction.
Improvement of pulmonary edema and pulmonary hypertension.
Studies show that sildenafil can also improve exercise capacity, especially in patients with lung-related disorders.
The only benefit of Viagra over Revatio is that you have it available in different doses, not only 20 mg. Thus, patients who need a higher dose of sildenafil may benefit from a single Viagra tablet instead of using more than one Revatio 20 mg tablet.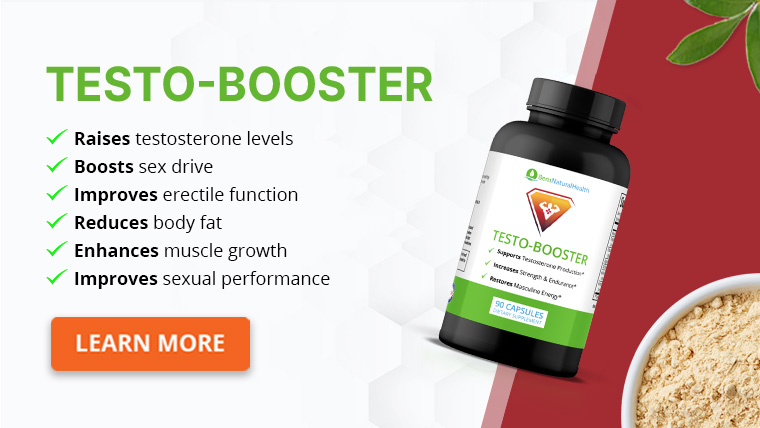 What are the main differences between Revatio and Viagra?
As noted above, there are many similarities and not many differences between Revatio vs Viagra.
The main differences are:
Viagra is popularly known as a blue pill with the inscription VGR followed by the dosage. Revatio is white and round with an inscription that reads RVT 20.
The main difference between Revatio vs Viagra for ED is the dosage. Viagra comes in a dose of 25, 50, and 100 mg. Revatio comes in a dose of 20 mg in each tablet for ED.
Revatio is more commonly prescribed for pulmonary hypertension than Viagra.
Which is stronger, Viagra or Revatio?
The relative strengths of Viagra, Revatio, and Sildenafil (generic Revatio and Viagra) are the same. Sildenafil is equally effective regardless of the pharmacy name. However, if you need a higher dose of sildenafil, you will probably benefit from Viagra over Revatio.
Viagra comes in a dose of 20 mg, 50 mg, and 100 mg. Revatio only comes in a dose of 20 mg.
Thus, a single Viagra tablet may have the same effect as two or even 5 Revatio tablets. This is only due to a dosage difference and not because of any change in the active component.
Which drug works faster?
According to clinical experience, most patients will benefit from taking sildenafil 30 minutes before intercourse.
According to studies, some patients may start experiencing the effect as early as 12 minutes after taking the tablet. In 30 minutes, 71% of patients experienced an erection, and in 45 minutes, 82% experienced the same effects. Thus, the drug's action varies from one patient to another.
Viagra and Revatio contain the same active component for ED. As mentioned above, the only change is the dose they deliver in the pill. Thus, the drug is absorbed and metabolized the same way, and it is expected to start working at the same time.
Which medication lasts longer?
Usage data described above show that sildenafil will continue acting for up to four hours after taking the drug. However, the effect fades away progressively.
Two hours after receiving the dose of sildenafil, patients can achieve erections and maintain them for around 20 minutes. Four hours after receiving the dose of sildenafil, patients achieve erections and maintain them for 5 minutes.
The half-lives of Viagra and Revatio are the same as sildenafil because it is the main ingredient of both formulations. Thus, you can expect both to stay on your system and produce their effect for up to 4 hours.
A higher dose of Viagra or Revatio may increase the time it takes for your body to eliminate the drug, but this only happens in excessive doses when your metabolism is overwhelmed by the drug with the dangers of an overdose.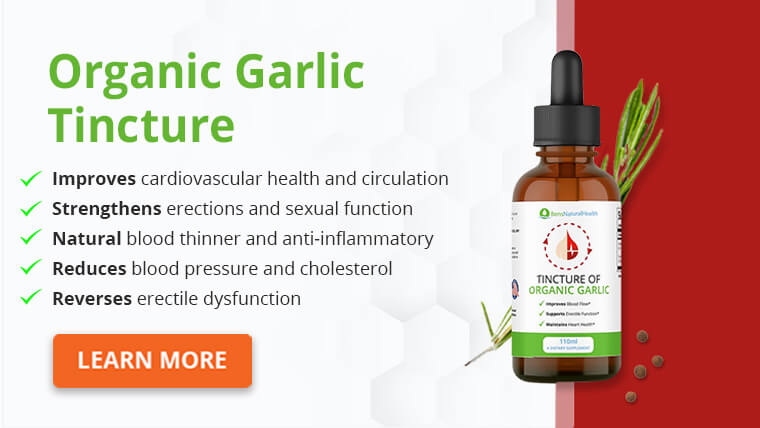 Which medication has fewer side effects?
Both Viagra and Revatio have the same sildenafil as the main ingredient. Therefore, both will have the same side effects. The only difference is that Viagra might be more likely to trigger the side effects listed above as it has a higher dose of sildenafil.
According to safety information and studies, the side effects of Viagra and Revatio include severe and mild side effects.
Mild side effects include nausea, headache, dizziness, blurred vision, flushing (redness in the face), dyspepsia (stomach problems similar to indigestion), and nasal congestion (a runny nose). Sildenafil may also trigger mild hypotension, but it rarely leads to clinical problems.
Severe side effects are usually rare and include:
Priapism
A rare side effect of sildenafil is priapism, a painful erection lasting more than 4 hours. In some cases, the penis can become permanently engorged and inflate to an abnormal size.
It is only reported in 0.1% of cases, and it rarely leads to serious adverse events because most cases are mild and can be prevented by reducing the dose of the drug.
Sildenafil overdose will double your chances of priapism. Despite being mild in most cases, this is a potentially serious adverse event that may damage the penile tissue when not attended.
You're more likely to suffer from priapism after taking viagra or revatio if you have leukemia, multiple myeloma, or sickle cell anemia.
Blurred vision, visual loss, and hearing loss
Some patients under sildenafil may also experience mild and transient blurred vision. In rare cases, it can also trigger non-arteritic anterior ischaemic optic neuropathy, leading to visual loss. Only one case was recorded of a patient who experienced hearing loss after taking sildenafil.
Bleeding problems
The drug can increase the risk of intracerebral bleeding in patients with baseline risk. Thus, you may need to mention your doctor if you have bleeding problems and ulcers before starting to use sildenafil.
Which medication is cheaper?
The retail cost of Revatio is $127 in the United States. Compared to that, Viagra costs are variable and can go up to $200 depending on the dose you buy and whether you apply coupons and discounts. Thus, they both have a similar price.
Drug interactions
Viagra, Revatio, and sildenafil have the same drug interactions. They include:
Nitrate medications
They are prescribed for patients with heart problems such as angina to widen their coronary arteries and increase the blood flow to the heart.
These patients shouldn't use sildenafil if they are under nitrate medicines because the hypotensive effect increases, and it can be very dangerous.
Alcohol
You shouldn't consume Revatio, Viagra, or sildenafil and alcohol at the same time. This substance not only counters the action of sildenafil but may also worsen the side effects listed above.
Blood pressure and prostate enlargement medications
These medications cause hypotension when consumed along with sildenafil. Thus, if you're under antihypertensives or have benign prostatic hyperplasia, take precautions and talk to your doctor before using sildenafil.
Guanylate cyclase stimulators
These medications are made to treat pulmonary hypertension. Sildenafil may also have the same effects on the lung tissue. Thus, combining them can be good or bad, depending on the severity of your condition.
If you're under treatment for pulmonary hypertension or lung edema, talk to your doctor to receive personalized advice.
Get Your FREE Erectile Dysfunction Guide
Eleven most important herbs to improve erections
Natural lifestyle changes to reverse erectile dysfunction
Developed exclusively by our medical doctor
Can Revatio and Viagra be taken together?
There is no official response to this question from Pfizer, the American Urological Association, or any other health authority.
However, the rationale is that sildenafil is the same in both medications. Thus, you will be adding up the dose for every tablet you take.
For example, if you take one Revatio tablet and one Viagra tablet of 25 mg, you'll have a similar effect to taking a Viagra tablet with a dose of 50 mg.
Talk to your doctor if you have further questions about the recommended frequency and dosage you can use each time.
Natural alternatives to Revatio and Viagra
If you don't want to take prescription medications for erectile dysfunction treatment, you can also try natural alternatives.
These supplements are also available if you have a diagnosis of angina and need to take nitrate medications or any other medication that interacts with sildenafil.
You might want to try testosterone boosters with ingredients such as Ashwagandha, Tribulus Terrestris, Maca root extract, and Yohimbine. They increase your testosterone levels, which can be associated with erectile dysfunction.
Other herbs tagged as herbal viagra include Korean red ginseng, Ginkgo biloba, and Rhodiola Rosea.
If you're about to try these supplements, I recommend talking to your doctor first, especially if you take multiple drugs to control chronic health issues.
Conclusion
Revatio and Viagra contain the same active ingredient for erectile dysfunction. Thus, we can say that they are the same thing but change their pharmacy name and formulation.
Viagra is available in 25 mg, 50 mg, and 100 mg tablets. Revatio is available in 20 mg tablets. Viagra is a blue tablet, and Revatio is white.
Viagra is mostly used for erectile dysfunction, while Revatio is useful for mild cases of ED and is more commonly used as a prescription medication for pulmonary hypertension.
Explore More