About 30 million Americans have some form of ED.
If you are in the market for ED treatments, then you've likely heard a thing or two about Cialis and Viagra. These are the go-to choices for a better erection. (1)
Many people wonder whether Cialis and Viagra are the same, including which is more effective.
Here, you can take a closer look at these most sought-after treatments.
What Is Cialis?
Cialis is a potent medication capable of alleviating erectile dysfunction and BPH (benign prostatic hyperplasia). Men with both BPH symptoms and erection problems often opt for a product like this.
The active ingredient in Cialis is Tadalafil. Cialis comes in 10 mg, 5 mg, 2.5 mg, and 20 mg tablets. Research indicates that a daily dose of 5 mg Cialis can curb lower urinary tract symptoms in men with or without erectile dysfunction.
Men can take the drug without or with food. But, it's in your best interest to steer clear of fatty and greasy goods as they can impact the drug's effectiveness. (2)
Avoid eating grapefruit or drinking grapefruit juice with Cialis. This could amplify the levels of the medication in the system, possibly triggering side effects. Grapefruit can cause problems with generic Viagra too.

What Is Viagra?
Viagra has been on the market for a long time. Over the years, this classic brand-name prescription medication for ED has gained momentum. It can help men keep or get an erection due to its active ingredient, sildenafil.
According to recent Viagra statistics, this product is one of the top-most used drugs in the United States. Since Sildenafil treatment can't cure ED, countless men decide to use the product for an extended period.
Viagra is available in three dosages – 100 mg, 50 mg, and 25 mg tablets. The dosages are more profound than those for Cialis. To find out more, take a look at the benefits of Viagra vs Cialis.

Cialis vs Viagra Effectiveness
Which is more effective, Viagra or Cialis? When comparing Cialis vs Viagra, it's important to discuss their potency and effect.
Both Cialis and Viagra have similar effectiveness. Cialis is reported to work for 81% of users, and Viagra for 82%.
Despite this minor difference, many men prefer Cialis over Viagra. This is mainly because it has a faster reaction time. Cialis can work as fast as 15 to 20 minutes after taking it. In contrast, Viagra needs roughly 30 to 60 minutes before it kicks in. (3)
Studies indicate that Tadalafil remained efficacious up to 36 hours after a pill. And men who took the product noticed better overall erections. In terms of potency and efficacy, sildenafil also comes in handy. However, the Viagra effects only remain for 4 to 6 hours. (4)
So, how does Cialis work vs Viagra? And do you need a prescription for Cialis or Viagra? Both products promote better blood flow to the penis. They can only work if the user is sexually aroused, though.
If your desire for sex has plummeted, and you struggle to keep or get an erection, then you might benefit from a prescription.
Does Viagra make you harder than Cialis?
Both medications are equally effective at alleviating ED. The easiest way to know if Viagra or Cialis is more effective is to see how the body reacts to it. Some people prefer Viagra, while others opt for Cialis.
Benefits of Cialis vs Viagra
There is a lot of buzz around Viagra and Cialis. Here is a quick look at their benefits:
Cialis (Tadalafil) is faster-acting than Viagra (Sildenafil).
You can take Cialis on short notice, like 30 min before intercourse.
You don't have to skip a meal before taking a Cialis pill.
The effects of a Cialis erection last longer than Viagra.
If you don't like to plan your sex in advance, then a fast-acting Viagra, like avanafil, can help. It takes half an hour for the body to react to its effects, thus paving the way for quicker erections.
How can I get Viagra or Cialis?
If you need a prescription for ED, see your health provider. It's best to do a medical consultation to know which product can accommodate your needs. You can order online or visit your local pharmacy.
What Are the Main Differences Between Cialis and Viagra?
The primary difference between Cialis and Viagra is their duration and onset of effects. Even if you can use either option to have sex multiple times, Cialis lasts longer – up to 36 hours after consuming the pill. But, you can't expect Viagra to stay effective in that same time frame. On the contrary, it can last for 4 to 6 hours at best.
So, what's the difference between Viagra and Cialis? Another factor that sets them apart is the effect onset. You can pop a Cialis pill half an hour before sex. But, you should be taking Viagra at least 1 hour before intercourse.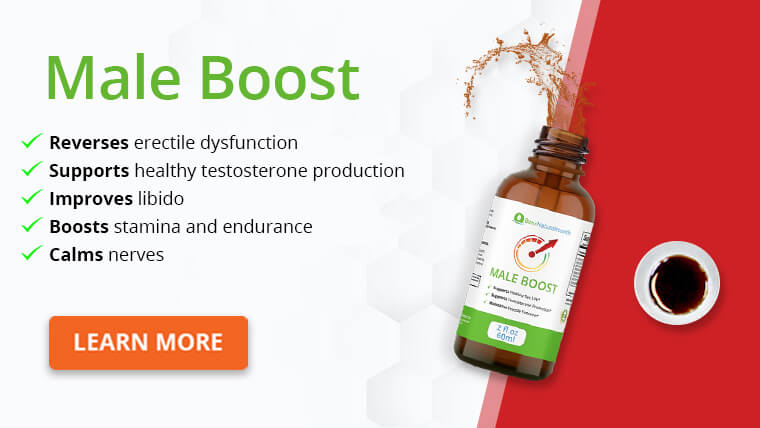 Is Cialis as Strong as Viagra?
People want to know the impact of Cialis vs Viagra and whether they can rely on Cialis to be better than Viagra. Cialis is a modern alternative to Viagra.
Viagra has been on the market for longer than Cialis, so it has a better reputation. But Cialis provides a quicker onset.
So, is Cialis stronger than Viagra? Data shows their strength is similar. However, Cialis lasts for an extended time. This, therefore, makes it a popular medication.
Which Drug Works Faster?
When you think about whether Cialis or Viagra is better, another thing that comes to mind is how soon you can notice the results. Cialis acts quicker than Viagra. Sometimes it can work in 15 to 20 minutes or 30 minutes. But, this will vary from person to person.
Which Medication Lasts Longer?
Cialis lasts longer than Viagra. You can feel its impact for up to 36 hours. The product remains in the body for an extended amount of time.
On the other hand, the effects of Viagra typically last for two to three hours. But in some people, Viagra lasts up to five hours.
What about drug interactions?
Because Cialis acts longer, the risk for drug interactions is bigger. Some patients with liver or kidney ailments might need to decrease the doses. Talk to a doctor if you have any ailment before taking ED treatments.

Which Medication Has Fewer Side Effects?
Like any medication, adverse events with Viagra and Cialis can happen. The side effects of Viagra and Cialis are very similar.
They can lead to a runny or stuffy nose, headaches, upset stomach, and skin flushing. Viagra can also trigger a bluish or greenish tinge.
For a better perspective, you can see the impact of the side effects of Cialis vs Viagra when you take a look at how long they last. Since Cialis' half-life is longer and it stays in the bloodstream for longer, its side effects can also take a while to dissipate. Viagra leaves the system at a faster rate, so the duration of the side effects is shorter.
So, which is safer, Cialis or Viagra? Both products can be safe to use. But, the adverse reactions with Viagra don't last as long as they do with Cialis. For those who worry about the extended Cialis vs Viagra side effects, Viagra can be a slightly better choice.
Which Medication Is Cheaper?
Is Cialis cheaper than Viagra? This is another notable distinction to mention. The major difference between the Cialis vs Viagra is cost and the product's duration.
Because Cialis stays in the bloodstream for a while, this is also reflected in its price. Viagra is a bit cheaper than Cialis.
But, the Viagra vs Cialis costs will vary based on the strength of the tablet you purchase. For a 50-100 mg Viagra strength, you can expect to pay roughly $80 per tablet. While with Cialis, you will be spending about $70 for a 20 mg product per tablet, or $12 for the 5 mg alternative.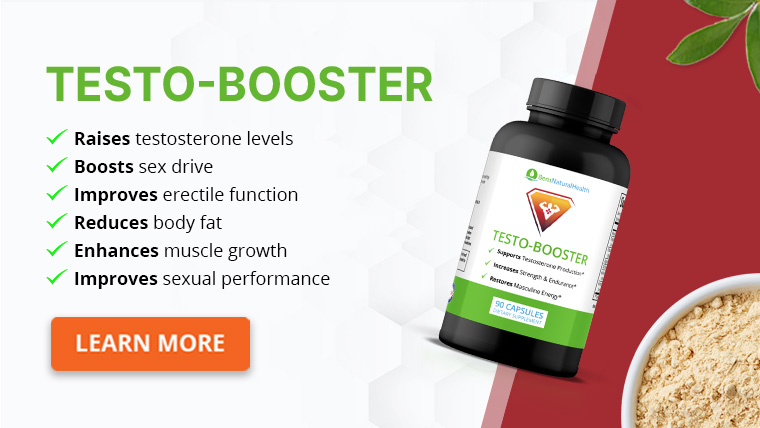 Can Cialis And Viagra Be Taken Together?
Countless men want to know, can Cialis and Viagra be taken together? And what happens if you take Viagra and Cialis together?
People ask whether you can mix Viagra and Cialis because they want faster and better results. The truth is, you shouldn't combine these meds. Mixing them will only do more harm than good and going overboard with the doses can amplify the risk of side effects.
How long after taking Cialis can I take Viagra?
Don't use Viagra in the next 36 hours after using Cialis. Talk to a specialist if you plan on switching from Viagra to Cialis.
If your erection isn't satisfactory, then something else could be the root of the problem. ED medications might not work if you have an underlying health condition. Like complications with hormones, blood vessels, or nerves.
Get Your FREE Erectile Dysfunction Guide
Eleven most important herbs to improve erections
Natural lifestyle changes to reverse erectile dysfunction
Developed exclusively by our medical doctor
Are There Any Natural Alternatives to Cialis and Viagra?
Some people who are taking Viagra and Cialis experience adverse reactions. As a result, many are opting for natural alternatives. Supplements can make a practical addition to your ED management kit. Particularly options like:
Horny Goat Weed
Korean Ginseng
Yohimbe Bark Extract
Horny Goat Weed
Studies show that horny goat weed can have a range of beneficial compounds in treating sexual dysfunction, mainly impotence in men.
Traditional Chinese medicine uses the potent qualities of the plant to enhance sexual activity. It can promote adequate blood flow to reach the penis and get an erection. (5) (6)
Korean Ginseng
Korean Ginseng is another remarkable natural alternative. People are using ginseng for sexual function.
In one study, 119 men with mild-to-moderate erectile dysfunction received four tablets of Korean ginseng berry or a placebo. The trial lasted for eight weeks, and the patients took tablets daily.
Oral administration of the extract improved all aspects of sexual function. This makes it a practical option for bettering sex life in men with sexual dysfunction. (7)
Yohimbe bark
On that note, you can obtain a Yohimbe bark extract as a dietary supplement. It can be a good way of bypassing the uncomfortable adverse events of conventional medicine. Research indicates that Yohimbe can be a reasonable therapeutic extract for managing ED. (8)
Damiana
Another natural alternative is Damiana. Folk medicine considers it an aphrodisiac. People use the leaves to take their stamina and sexual arousal to the next level.
In the past, Damiana was popular for treating urinary and bladder problems. Some users enjoy the way the herb makes the bladder feel. It can bring some relief, making it a potent herbal remedy. (9)
But, do remember that herbal medicine or supplements can't be as potent as conventional ED medicine. There are occasions when people can benefit just by taking supplements. But, for a more severe problem, medication prescriptions can help.
To find the product that can help with your particular ED problem, consult a urologist. They specialize in treating the male reproductive organs, including any urinary, kidney, or bladder problems.
Conclusion
Does Cialis work better than Viagra? There is no "miracle" pill that will make your erectile problems a thing of the past.
In terms of potency and effect, both products can work for ED. If you don't like planning sex or want to have it at different times a day, then you can make the most of Cialis. But, if you want to better control the erection duration, then Viagra can be a more viable alternative.
Explore More