ED (erectile dysfunction) and BPH (benign prostatic hyperplasia) often co-exist. In almost every BPH patient, there is a strong connection between ED and lower urinary tract symptoms.
The older they get, the bigger the risk for benign prostatic hyperplasia. BPH and urinary problems prevalence is 36% in men aged 60 to 69 and 24% in 40 to 49-year-olds.
The prostate growth makes it difficult for the urinary system to function. This causes urinary retention, change in urine flow, inability to empty the bladder, and more.
Today, doctors are using different BPH medication and prostate medication to keep the urinary symptoms in check. One of the most popular choices is Flomax (Tamsulosin) and Cialis (Tadalafil).
If you want to know the details about each medication for prostatic hyperplasia, particularly these two, then you've come to the right place. We compared their impact so that you don't have to.
What is Cialis?
With almost 2 million prescriptions back in 2018, countless American patients have opted for Tadalafil to treat erectile dysfunction. When combined with sexual stimulation, Cialis increases blood flow and helps maintain an erection.
This prescription medication is FDA approved for treating ED and a prostate condition together. This prostate medication is available in different strengths. That includes 5 mg, 2.5 mg, 10 mg, and 20 mg tablets. It is one of type 2, 5 alpha-reductase inhibitors that creates a potent effect.
Get Your FREE PSA Lowering Diet Plan!
Naturally lower PSA levels
Reduce nighttime trips to the bathroom
Enjoy better bladder control and urine flow
Cialis and BPH – How Does It Work?
Cialis can mitigate the symptoms of an enlarged prostate. This was seen in patients affected with benign prostatic hyperplasia. The constant growth makes the prostate big enough to trigger urinary issues.
The medication relieves troubles with urine flow and stabilizes urination. It relaxes the smooth muscle of the bladder and prostate. The enlarged prostate can benefit from a treatment such as this. But, the drug can't protect people from STDs.
It is only there to help with urinary retention and manage urinary symptoms so that those struggling with an overactive bladder can sleep at night.
When talking about prostatic hyperplasia or an enlarged prostate, it's important to point out that BPH means benign. Therefore it's not cancer. Nor is it associated with prostate cancer. Only the symptoms of benign prostatic hyperplasia are somewhat similar to cancer. So, the treatment of benign prostatic hyperplasia is focused on easing the urinary issues.

Learn 7 Natural Alternatives to Cialis.
What is Flomax?
Tamsulosin is a highly used oral medicine to mitigate problems of an enlarged prostate. It can't make the prostate smaller, but it can relax the prostate and bladder muscles.
This medicine is an alpha-blocker (like Terazosin) and a treatment option for prostatic hyperplasia, as well as bladder and urinary troubles. The urinary tract can benefit from a treatment such as this.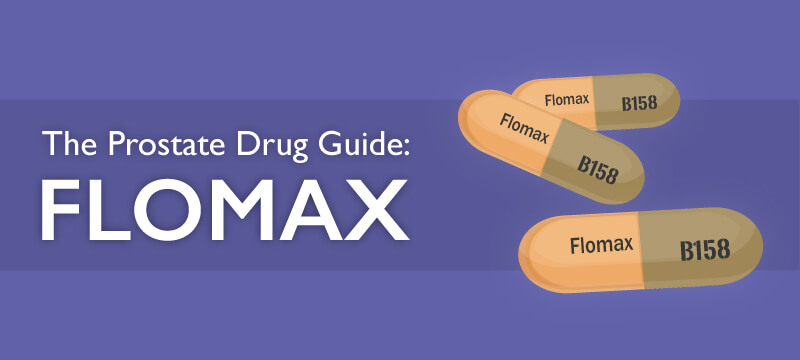 Read our Ultimate Guide Of Things You Should Know About Flomax.
Flomax and BPH – How Does It Work?
The prostate gland originates with prostate tissues in the walls of the urethra. Both the prostate tissue and urethra have a role to play. The tissue separates the gland into lobules while the urethra provides adequate urination.
When the prostate gland is affected by prostate growth, then Tamsulosin can relax the prostate and bladder muscles, allowing the body to pee easily. This medication can ensure symptom relief if you have urinary troubles, like urinary retention, abnormal urine flow, and frequent urination.
A patient with high blood pressure can't use Tamsulosin to keep the blood pressure stable. The drug is known to trigger a sudden drop in blood pressure. This can make a patient prone to fainting and dizziness. So, only a doctor can suggest the best form of treatment and dose when taking Tamsulosin.


Read 5 Side Effects of Flomax.
Which Works Better?
Many people want to know which one is better when dealing with an enlarged prostate gland and prostate symptoms. Both can help with a BPH symptom and control the impact of prostate enlargement.
But, which one would make for a better prostate medication? According to 2019 reports, experts studied the efficiency of Tamsulosin and Tadalafil medication.
Managing Urinary Issues
In the Tamsulosin group, 18% of patients had mild urinary tract issues, and 82% had moderate urinary tract problems. While in the Tadalafil group 24% had mild urinary complications, and 76% had moderate urinary symptoms.
Based on the final results, Tamsulosin had better efficacy than Tadalafil. It can better manage lower urinary tract symptoms with prostatic hyperplasia.
Managing ED
Both Tamsulosin and Tadalafil can improve erectile function and ease urinary issues. Even patients who don't respond to Tadalafil show improvements in managing lower urinary tract symptoms with Tamsulosin and the other way around.
Prostate Supplements
However, these prescription medications often have nasty side effects that some patients prefer to avoid. Therefore, people are also using prostate supplements because of possible complications of traditional BPH treatment, like retrograde ejaculation.
These supplements seem to control benign prostatic hyperplasia. Although they can't replace conventional treatment for enlarged prostate, options like Rye-grass, Pygeum, saw palmetto, and Beta-sitosterol remains very popular. These substances can ease the urinary issues from enlarged prostate to some extent, allowing the prostate and bladder to work correctly.
The prostate gland and urethra can benefit from alternative treatment methods such as these. Plus, benign prostatic hyperplasia can lead to urinary tract infection. That's why it is crucial to mitigate the symptoms of prostatic hyperplasia as soon as possible.
Before initiating any treatment, you need to see a urologist (bladder specialist). They can suggest the most viable form of treatment and keep prostatic hyperplasia in check. If the urinary complications result from an enlarged prostate, you will need to receive proper therapy, as well as lifestyle adjustments. Your doctor will recommend the best course of action for prostatic hyperplasia or any other disease.

Find out 6 Natural Alternatives To Flomax.
Ben's Natural Supplements For Prostate Health
At Ben's Natural Health, our prostate supplements are a great natural remedy for an enlarged prostate and prostatitis.
Total Health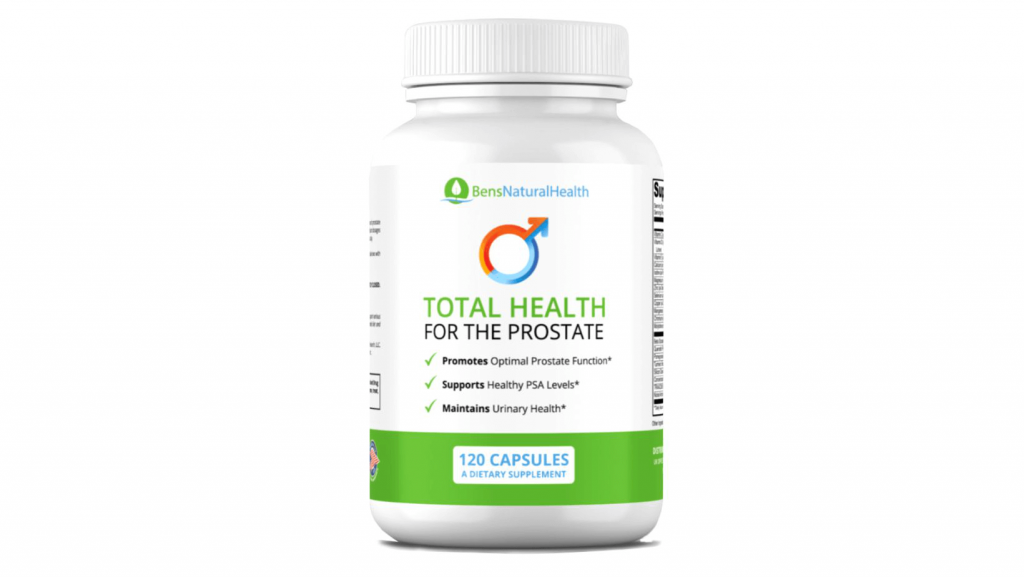 Our natural supplement, Ben's Total Health contains ingredients clinically proven to reduce prostate size, manage BPH symptoms and help you restore optimal prostate health.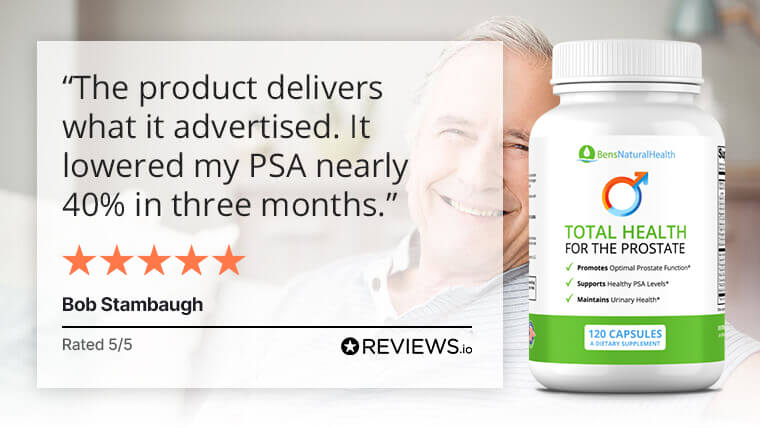 Clinical trials and meta-studies show the active ingredients in Total Health have a positive impact on prostate volume, improve lower urinary tract symptoms, and decrease the risk of acute urinary retention.
Find out more about Total Health.
Prostate Healer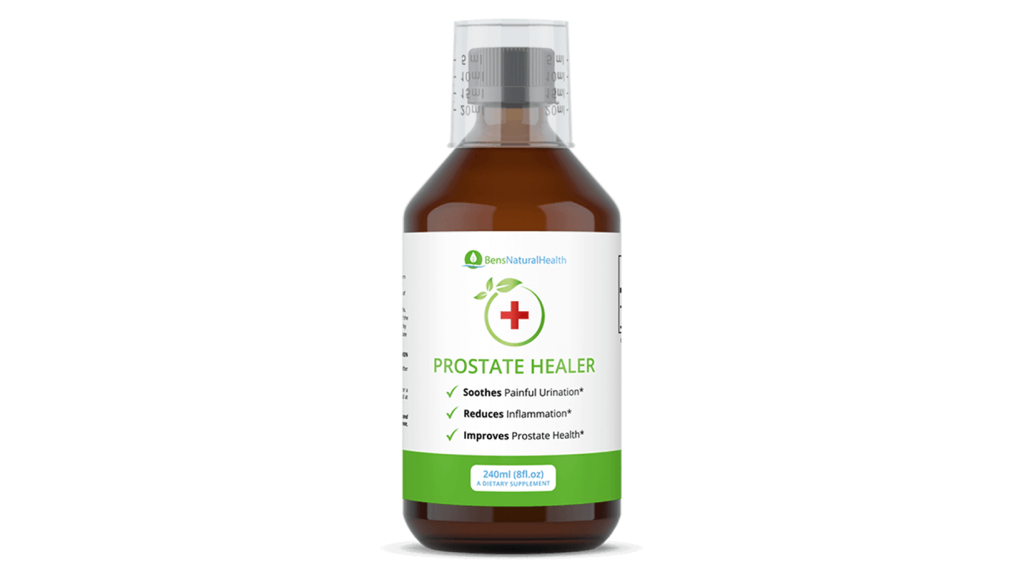 We formulated Prostate Healer to effectively combat BPH and prostatitis and provide symptomatic relief from urgency, frequency, and nocturia. It works on the prostate, kidney, and bladder simultaneously, coaxing cells gently to resume normal function. So, by this action, you're fighting against prostatitis and BPH.
If you're like many men that use the formula, you'll see a reduction in the number of times you get up to go to the bathroom to urinate. Plus, you'll see an improvement in the flow of your urine.
Find out more about Prostate Healer.
Prostate Power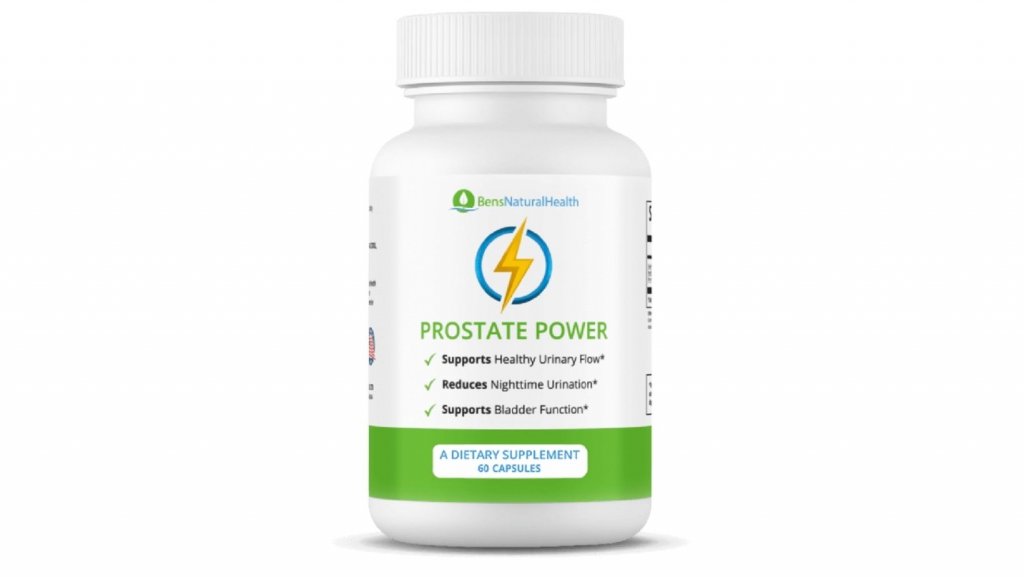 Our dietary supplement, Prostate Power, contains ingredients clinically proven to shrink an enlarged prostate and slow the progress of BPH and prostate disease.
The key active ingredients in Prostate Power have been shown in numerous clinical trials and meta-studies to shrink prostate volume, improve urine flow and decrease the risk of acute urinary retention.
Find out more about Prostate Power.
Why Choose Ben's Natural Health Supplements?
At Ben's Natural Health, our motto is to combine holistic healing with modern science. Ben's Natural Health is the world's first high-quality, all-natural, scientifically proven clinical supplement company.
Our supplements are effective, natural and 100% side effect free.
Moreover, at Ben's Natural Health, we have four rules for all our supplements:
We only use the highest quality ingredients
We only use them if they have been proven to work in independent, peer-reviewed double-blind studies
With all our supplements, we find a way to get every ingredient into a single bottle
We always formulate them in clinically significant doses of the most bioavailable form
We pride ourselves on offering excellent customer service. We offer a free health consultation where you can ask questions and receive tailored advice from our expert health consultants.
Conclusion
Benign prostatic hyperplasia treatments have come a long way. After years of research on enlarged prostate, experts have created many medicines and treatments. One of the most prescribed prostate medication options is Cialis and Flomax.
Because of how many people have been using them for benign prostatic hypertrophy, there were a lot of questions popping up about how effective they can be. Especially whether Cialis or Flomax was more potent in treating benign prostatic hyperplasia.
But, it's important to note that works for others may not work for you. So, if you are having trouble with what prostate medication to pick for prostatic hyperplasia, consult with a specialist first. They will check your health state and suggest the most practical option for prostatic hyperplasia management.
Explore More