With over 21 million prescriptions in 2019, tamsulosin remains one of the top-most used products in the United States.
Patients who are taking it often wonder whether tamsulosin works like Viagra.
Can you expect the same benefits with tamsulosin and Viagra?
Both Viagra (sildenafil) and Flomax (tamsulosin) can be effective medications for treating BPH symptoms.
Tamsulosin HCl capsules can also come in handy for promoting better sexual desire, erectile function, and intercourse satisfaction.
To help you distinguish the two medications, we listed some practical information that can help. (1)
What Is Tamsulosin?
Flomax is an alpha 1 blocker capable of managing various health problems. So, what is Flomax good for? Flomax for men is a prescription medication for alleviating symptoms of:
Enlarged prostate (benign prostatic hyperplasia)
Blockage at the base of the bladder (bladder outlet obstruction)
To use Tamsulosin, patients would need a prescription. In order to treat bladder complications and BPH, tamsulosin is mixed with other ingredients to amplify its effect. These medications include Combodart (with dutasteride) and Vesomni (with solifenacin).
Since Flomax can curb the BPH-induced symptoms of the lower urinary tract, it can improve libido and erections. Therefore, Flomax for ED can provide a suitable treatment for patients with benign prostatic hyperplasia.
What's the standard Flomax dosage for BPH?
The recommended dose is 0.4 mg/day. Those who don't respond to treatment can increase their dose to 0.8 mg/day.
Why is my Flomax not working?
Patients often need to take the product for an extended period to notice an improvement. But, if the drug doesn't help, then you might have to switch to a different one. Consult your primary care provider or urologist to find another treatment if the Flomax stops working.

What Is Viagra?
Viagra is a drug for treating erectile dysfunction. It is a PDE-5 inhibitor for treating impotence, which is another BPH symptom.
When the male body is sexually stimulated, Viagra increases blood flow to the penis. Thus, allowing the user to get and maintain an erection.
Does viagra help with urination?
Sildenafil citrate can improve ED and lower urinary tract symptoms. Research shows that men who took sildenafil for BPH had better erectile function and self-esteem. (2)
Does viagra shrink an enlarged prostate?
Although ED medicine can manage the symptoms of an enlarged prostate, there is no record if it can help shrink it. Talk to a specialist if you plan to use Viagra treatment for BPH and ED. They can help you figure out the correct dose to take.
What is the standard sildenafil for BPH dosage?
Both 50 mg and 25 mg doses are effective for improving BPH symptoms. Nocturia, for example, can be managed with a 50 mg dose. (3)

Is Tamsulosin Like Viagra?
Tamsulosin can decrease the signs of an enlarged prostate gland. It relaxes the bladder muscles and helps restore prostate function. The goal is to let the user pee with ease.
Men take tamsulosin once a day. Typically, in the morning after breakfast. Research on Flomax and ED shows that 0.4 mg of tamsulosin a day doesn't have a negative impact on sexual function. In fact, it could improve it. (4)
Are Viagra and Tamsulosin the Same?
For those wondering if Flomax is like viagra, it's important to look at their individual usage. Both sildenafil and tamsulosin are effective medications for BPH treatment. However, only sildenafil treats erectile dysfunction and enlarged prostate.
Those taking viagra with an enlarged prostate could see an improvement in their symptoms that are getting in the way of their sex life.
On the other hand, Tamsulosin is just for men with BPH symptoms. That's because Viagra and tamsulosin are different medications. Viagra is a PDE inhibitor, and tamsulosin is an alpha-blocker.
Can you take Viagra if you have an enlarged prostate?
Yes. If your doctor thinks Viagra can help, then you can use it to lessen the enlarged prostate symptoms.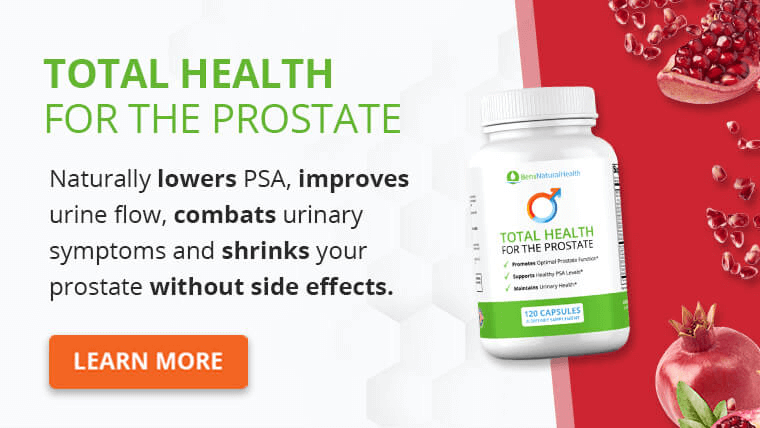 Does Flomax Work Like Viagra?
Viagra lets the blood vessels relax. This promotes better circulation to the penis. Once it enters the system, sildenafil starts controlling the phosphodiesterase type-5 enzyme, capable of maintaining an erection.
If you are asking, does Flomax help erectile dysfunction the same way Viagra does, then no.
Flomax uses a different mechanism. It turns all of its attention to the alpha receptors, relaxing the prostate and muscles in the bladder neck. As a result, users can experience a better flow of urine and reduced BPH symptoms.
So, can tamsulosin be used for erectile dysfunction? Some drugs for BPH can make it harder for men to keep an erection. Patients who use terazosin (Hytrin) and doxazosin (Cardura) could experience reduced ejaculation. Compared to other medications, a small dose (0.4 mg/day) of tamsulosin doesn't negatively impact sexual function.
But, the higher the dose, the bigger the risk for ejaculatory dysfunction. If you are wondering whether Flomax helps with erectile dysfunction, then not to that extent. If you need a medication solely for treating erectile dysfunction, then you are better off using Viagra.
Does tamsulosin make you last longer in bed?
Studies indicate that tamsulosin-induced ED could happen. But it might help delay ejaculation in men with premature ejaculation. (5)
What Are the Similarities Between the Medications?
Both Viagra and tamsulosin are oral drugs. They can make a viable treatment option for BPH. To know whether to use Viagra or Flomax for BPH, talk to your doctor. Those that struggle with ejaculation problems and prostate enlargement often take Viagra.
Tamsulosin can also curb the symptoms of prostate enlargement. It is a slow-release capsule or tablet, so the body gradually absorbs the medicine. Viagra also needs time to kick in.
Another similarity is the severe side effect of priapism. Both Viagra and Flomax can cause a prolonged erection that can last well over 4 hours. These similarities make Flomax and Viagra difficult to distinguish.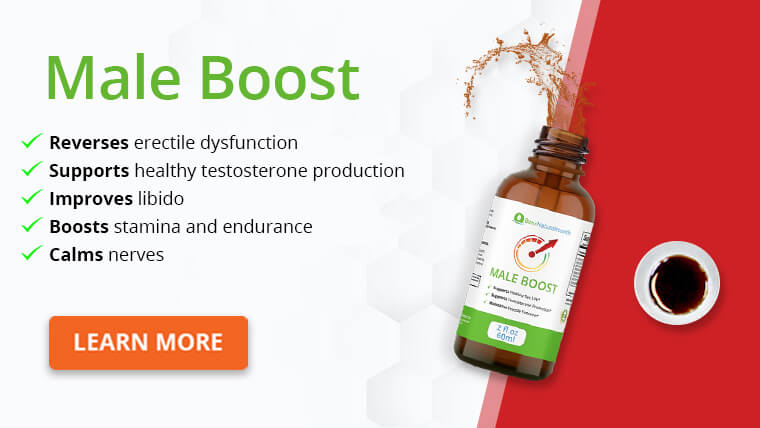 What Are the Differences Between the Medications?
The primary difference between Viagra and Flomax is in their effects. You will be using Flomax if you just have symptoms of BPH. If your prostate enlargement is hindering your ability to urinate, then Flomax can be a viable alternative. It works by reducing the obstruction that's blocking the bladder. It relaxes the smooth muscles to allow for better urine flow.
But, Viagra can work with both ED and/or BPH. You can use it for impotence and to keep the penis erect. Instead of just relaxing the bladder muscles, Viagra boosts blood flow. Thus, helping the penis to stay erect.
Because these are different medications, most of their adverse reactions will vary. The side effects of Flomax in males can include elevated triglycerides, vomiting, anemia, nausea, abnormal taste, and increased weakness.
Some side effects of tamsulosin in males can also happen right after taking the first dose. Patients could feel woozy and lightheaded. In such cases, it's best to sit and wait it out. Talk to a specialist for more serious Flomax side effects like anemia or an allergic reaction.
The side effects of Viagra include runny nose, stuffy nose, upset stomach, flushing, headaches, muscle pain, back pain, rash, dizziness, and nausea.
Can I Take Viagra While Taking Tamsulosin?
Can I take Flomax and Viagra at the same time? This is a common question. If you take an alpha blocker like tamsulosin, you can use viagra. But, your healthcare provider will suggest a lower dose.
If you take Flomax and Viagra together without reducing the dose, your blood pressure will plummet.
Get Your FREE Erectile Dysfunction Guide
Eleven most important herbs to improve erections
Natural lifestyle changes to reverse erectile dysfunction
Developed exclusively by our medical doctor
Does Tamsulosin Affect Viagra?
Tamsulosin and sildenafil can work well together if you adjust the dose. Only a doctor can suggest the best dose for your needs.
However, Flomax is not suitable for everyone. If you have very low blood pressure you shouldn't take Flomax. Patients with serious kidney and liver problems shouldn't be using Flomax and Viagra together. Neither should those that are recently going to have glaucoma or cataract surgery.
Are There Any Natural Alternatives to Viagra and Tamsulosin?
People who've been using conventional medication often want to try natural treatment. But is there an over-the-counter substitute for Flomax or Viagra?
Saw palmetto
When looking for a natural alternative to Flomax, saw palmetto can hit the mark. This herbal product can be a practical strategy for curbing the signs of BPH.
Saw palmetto has a very similar effect to finasteride, which is a 5-alpha reductase inhibitor. The herb can relax the prostate and bladder. Thus, paving the way for better urine flow.
Studies indicate that saw palmetto doesn't have any known drug interactions. Plus, the side effects are very minor or rare. (6)
Horny goat weed
If you want something that can help with libido and fatigue, then horny goat weed might tick all the boxes. Thanks to Icariin, which is an active component of horny goat weed, it can play a key role in providing the body with sex-boosting effects. You can use it to get back in the game and restore your sexual fire.
Yohimbe
Yohimbe is another natural alternative. The main compound in the bark is yohimbine, and people have been using it to give their sexual performance a solid boost.
Yohimbe might have multiple beneficial properties, not just for ED but for better blood pressure as well. People also praise it for its weight reduction properties and improvement in athletic performance. But, more research is necessary to study its full and long-term effects.
Get Your FREE PSA Lowering Diet Plan!
Naturally lower PSA levels
Reduce nighttime trips to the bathroom
Enjoy better bladder control and urine flow
Conclusion
Flomax is potent medicine physicians recommend if you have BPH and can't urinate properly because of an enlarged prostate. Viagra, however, is used for those who need help getting and sustaining an erection, especially with impotence and ED.
Viagra is here to amplify circulation to the penile muscles. In comparison, Flomax works by getting the bladder muscles to relax.
Simply put, these are entirely different medications with similar beneficial properties. To know which one is for you or how much to take, talk to a specialist.
Explore More