One of the most frequent clinical bacterial illnesses is urinary tract infections (UTIs).
A UTI is an infection of the urinary system causing an inflammatory response.
It accounts for nearly 25 percent of all such illnesses in women, and the consequence is that half of these women will develop a UTI and experience symptoms.
However, UTIs are treatable and can vanish on their own in most patients. It is also possible to get symptom relief a few days after treatment, particularly with the help of antibiotics.
Also, uncomplicated infections in generally healthy people clear within about a week.
But, of course, men can also get UTIs, although women get them more routinely since they have a shorter urethra than men.
Hence, women are at a higher risk for bacteria from the outside entering the urinary system.
But, can men get UTIs from women during sex? Can a man give a woman a UTI? Can semen cause UTI?
The following article will answer all those questions and tell you how to prevent a UTI after sex. [1]
Can you get a UTI from sex?
Yes, anyone can get a UTI from having sex, although it might not be the most likely cause. However, one of the men's most common causes of UTIs is sexually transmitted diseases such as chlamydia and gonorrhea.
So there is a clear link between UTIs and sex. Researchers have shown that vaginal intercourse raises the risk of UTI. Such risk was further increased with incorrect condom use. [2]
Also, anal sex exposes both people to a bacterium known as Escherichia coli. It is naturally present in different parts of the body. Still, it is one of the most common causative organisms of UTIs.
Using a lubricated condom with or without spermicide in the lubricant was associated with a twofold to eightfold risk of women having their first urinary tract infection. The same dangers were found by researchers with couples who used spermicidal cream or gel with a condom that was not lubricated. [3, 4]
However, non-spermicidal lubricated condoms remain the most feasible approach to preventing pregnancy and sexually transmitted diseases. [5]
An enlarged prostate can cause a urinary tract infection in older men by keeping urine from completely draining out of the bladder. Sometimes a stone in the urinary tract blocks urine flow and causes the disease.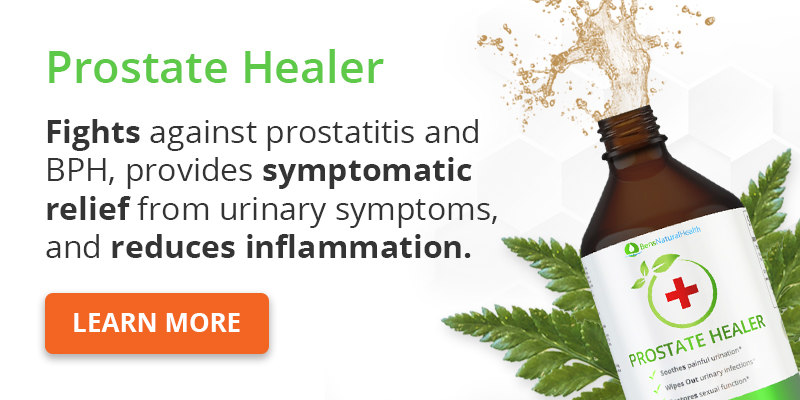 Why do I get UTI after sex?
Some health care experts say sex exposes your body to more bacteria. As we have already mentioned, if you're a woman, the urethra, the tube leading up to your bladder, is very short.
You can get a UTI after sex since friction and thrusting during sex can make it easier for the bacteria to make the short journey up the urethra to your bladder. Men can also be exposed to bacteria during sexual intercourse.
Can you get a UTI from your fingers?
Fingering does not typically cause a urinary tract infection (UTI). However, maintaining hygiene is good, no matter the sexual act.
As mentioned, sexual intercourse can cause bacteria to enter a woman's bladder. However, fingering a woman's vagina does not typically introduce bacteria into her bladder.
Can a man get urinary tract infections (UTIs) from a woman?
No, let it be clear, urinary tract infections are not sexually transmitted and are not contagious. So it implies that if a woman with a UTI has intercourse with a male partner, he should not get a UTI.
The only variable is if the woman transfers a sexually transmitted disease such as gonorrhea that leads to a UTI to her male partner.
What are the symptoms of a UTI?
Symptoms vary between different UTI episodes. Although most UTIs can have no symptoms, mainly if they are uncomplicated.
An uncomplicated UTI occurs in a healthy person without structural or functional urinary tract abnormalities. [6] Therefore, all other UTIs are considered complicated such as when there is a UTI with voiding dysfunction, obstruction, pregnancy, or in the presence of chronic diseases like diabetes.
Some of the commonly noted symptoms of uncomplicated UTI include:
Pain or pressure in the pelvis, lower back, or abdomen
Cloudy, dark, or strange-colored urine
Blood in urine or strong-smelling urine
Burning sensation during urination
Frequent urination
Tiredness
Fever and chills
Nausea or vomiting
Vaginismus [1]
How long does it take to get a UTI after sex?
There is no standard time to know you have a urinary tract infection after sex. However, data shows that UTI symptoms most often begin about two days after having sexual intercourse, although the infection can start 6 hours after the last sexual encounter. Some people can develop recurrent UTIs because of sex. [1]
Get your FREE bladder diary
Daily bladder diary
Better understand your urinary symptoms
Step-by-step guide
How to prevent a UTI after sex
Other than sexual activity, several risk factors have been identified in patients with recurrent UTIs. Thus, prevention strategies for urinary tract infections should reduce risk factors:
Women should change contraceptive methods such as spermicidal agents, tampons, and diaphragms. [8] Ladies should consider using pads as an alternative.
Urinate after intercourse to flush out any germs that would have entered the urinary tract.
Both men and women should maintain high hygiene standards, and women should avoid douching, scented soaps, and scented bubble baths.
Do not wear tight, synthetic underwear, such as nylon. Cotton underwear is a better alternative.
Avoid lots of sugary food or drinks, which may encourage bacteria to grow.
Maintain reasonable bladder control by emptying the bladder when you feel the urge and not rushing when going for a pee. Also, do not hold in your pee for a long time if you feel the urge to go.
Practice proper toilet habits such as wiping from front to back after using the bathroom and avoiding feminine hygiene sprays
Do not drink lots of alcoholic drinks, as they may irritate your bladder. However, drinking plenty of water is very beneficial.
Can showering help a UTI? Yes, the genitals should be clean before and after intercourse to prevent a UTI after sex.
7 natural remedies for UTI symptoms
Classical urinary tract infection management involves low-dose prophylactic therapy and postcoital UTI antibiotics. However, bacteria have become increasingly antibiotic-resistant since antibiotics are the most common conventional treatment for UTIs. Hence, recurring infections stand as a significant concern. [9]
To this point, doctors recommend conservative lifestyle changes and some home remedies such as drinking cranberry juice for prevention or treatment.
The following home remedies have proven to eliminate bacteria and reduce the risk of recurrent urinary tract infections:
1) Good hygiene and appropriate clothing
Generally, women should wipe from front to back, especially after a bowel movement which guarantees that bacteria don't get into the urethra. Also, wearing loose-fitting clothes and underwear with breathable material is essential to allow airflow and keep the urethra dry.
However, wearing materials like nylon or polyester and tight jeans can be problematic because moisture can be trapped, allowing bacteria to grow. Thus, washing these items often is also vital.
2) Probiotics
Probiotics help support the human body's normal flora. In addition, increased beneficial bacteria serve as a line of defense against infectious bacteria preventing the overgrowth of microorganisms that lead to diseases.
Thus, eating fermented foods such as yogurt, kefir, kimchi, and kombucha can help restore the body's natural flora and recolonize the bladder with helpful bacteria.
On the contrary, antibiotics may destroy beneficial bacterial flora. At the same time, antibiotic-resistant bacteria are selectively enabled to overgrow on internal and external surfaces.
3) Cranberry
Several studies suggest that regular drinking of cranberry juice is protective against UTIs. Interestingly, it may decrease recurrent UTIs in women. Whereas drinking carbonated soft drinks appeared to be associated with increased risk.
Cranberry products are believed to work by inhibiting the growth and colonization of bacteria that cause infection [10]. However, if you're taking warfarin, you should avoid cranberry products.
4) Garlic
Freshly crushed raw garlic has a variety of antimicrobial activities, particularly from allicin. Eating garlic ensures your body has allicin which has antibacterial activity against many bacteria, including drug-resistant strains of E. coli. The antifungal properties of garlic also prevent Candida Albicans from causing yeast infections. [11]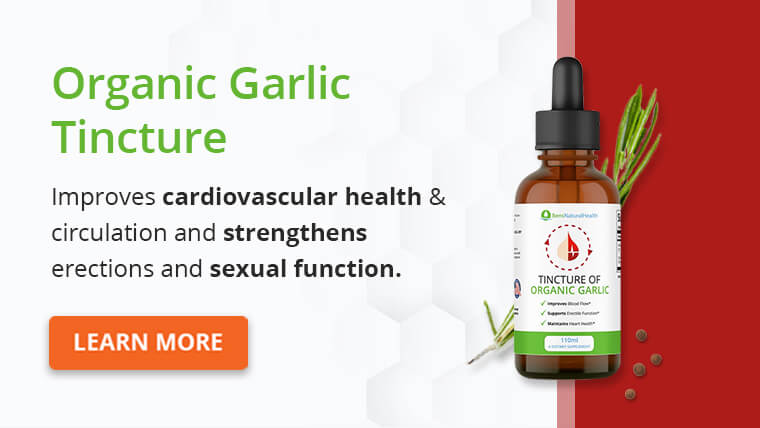 5) D-Mannose
Sugar typically promotes bacterial growth. However, D-mannose is a different kind of sugar when compared to glucose.
D-mannose is a monosaccharide naturally found in fruits. You can find it commonly marketed as a dietary supplement for reducing the risk of UTIs.
Research suggests that D-mannose powder is effective for recurrent urinary tract infection prevention. It works by preventing certain bacteria from sticking to the walls of the urinary tract. Patients can also use it as both a treatment and prevention option. [12]
6) Vitamin C
Vitamin C is renowned for boosting the immune system and fighting off infections such as the flu. However, it also makes the urine more acidic, which inhibits the growth of bacteria such as E. coli.
Excellent sources of Vitamin C are broccoli, blackcurrants, strawberries, peppers, kiwi, and citrus fruit, such as oranges and orange juice.
Also, bananas and other high-fiber foods encourage regular bowel movements, relieve pressure on urine flow, and thus contribute to preventing urinary tract infections. [13]
7) Oils
Clove oil has anti-inflammatory properties and antiviral activity and prevents the growth of microbes and fungi. All these properties are beneficial in treating or preventing UTIs.
Another oil, Myrrh, has similar benefits and can treat wounds and prevent infections. Finally, oregano oil helps enhance the healing process in bacterial infections and stops bacterial growth.
Can I have sex with a UTI?
Yes, however, there are several dangers of having sex when a person has a UTI. If the person has symptoms, having sex can cause pain and irritate a sensitive urethra.
For women, this could mean intensifying UTI pain and signs due to pressure on the bladder and the internal walls of the vagina.
However, UTIs are not sexually transmitted and are not contagious. People with a UTI and no sexual infections will not pass on a UTI to their partner. Therefore, the sexual partners of a person with a UTI will not need treatment.
Also, any genital contact can introduce bacteria into the urethra, with or without a condom or penetration. Therefore, avoiding all forms of sex makes sense until the symptoms are gone to prevent UTI complications.
In addition, doing so minimizes the risk of exposing your partner to infection or recurrence of urinary tract infection. Likewise, sex can slow the healing process.
How long after a UTI can I have sex?
Well, once the infection starts to clear up, it is safe to have sex again. However, doctors usually recommend avoiding sex until there are no symptoms and the infection has cleared up completely, which can be checked with labs.
Be sure to ask if it's safe to have sex with your partner again when you meet with your doctor to get treatment for your UTI symptoms.
Also, remember, you can still enjoy each other's company, share intimacy and stay satisfied while you let your body heal from a UTI, even if you can't have sex.
Can a UTI be transmitted sexually?
No, urinary tract infections are not sexually transmitted infections (STIs). Therefore, it is not considered a contagious condition. However, bacteria that cause a UTI between partners is uncommon. Although, anal sex, for example, can transfer E. coli bacteria from the anus to the vaginal opening or onto a penis.
Conclusion
Women's lifetime risk of having a UTI is greater than 50 percent, and men can also be prone to infections. However, UTIs usually go away quickly with treatment for both sexes.
In the future, some form of immunization program will probably be the key to preventing recurrent UTIs. [14] But until then, good hygiene, staying hydrated, avoiding spermicides, urinating after sex, and drinking cranberry juice are all effective ways to prevent a UTI after (or before) sex.
Explore More