Unintentionally peeing during sex is a condition referred to as coital incontinence.
It is a common issue, particularly in women.
Studies show that up to 60% of women who are affected by urinary incontinence experience weeing during sex.
For many people, urinating during sexual intercourse is embarrassing and can lead to low self-esteem, decreased sexual satisfaction, reduced sex drive, or even complete avoidance of sex.
The good news is there are many available treatment options to combat peeing during sex.
If your sex life has been suffering because of urine leaks during coitus, read on to learn about the possible causes, how to manage it, and how to differentiate urine from other fluids that you may release during sex.
What causes peeing during sex?
There are different forms of urinary incontinence, and they can lead to urine leakage during sex in different ways:
1) Stress incontinence
This is the most common form of UI that can lead to peeing during sex. It occurs as a result of weakened pelvic floor muscles.
These muscles are supposed to support organs of the urinary system when there is increased pressure around the pelvis and abdomen, e.g., when laughing, coughing, sneezing, lifting something heaving, or having sex.
If these muscles are weak, then activities that put pressure/stress on the pelvic floor muscles can cause leakage of urine.
Risk factors include:
Obesity
Previous vaginal childbirth
Previous pelvic surgery
Pregnancy
In women with stress incontinence, peeing during sex is usually stimulated by the "stress" of penetration.
2) Urge incontinence
Normally, people don't feel the urge to urinate until the bladder is at least halfway full. In people with urge incontinence, the bladder is overactive and contracts in response to very small quantities of urine. This leads to sudden, frequent, uncontrollable urges to pee.
Possible causes include urinary tract infections, medications that cause increased production of urine, and nerve damage from conditions like diabetes and stroke. The exact cause is sometimes not known.
In women with urge incontinence, peeing during sex usually happens during orgasm because rhythmic pelvic muscle contractions can stimulate contractions of the bladder.
3) Mixed incontinence
This is a condition in which a person has features of both stress and urgency incontinence. In this case, urine leakage can be caused by both increased stress on the bladder and sudden uncontrollable urges to pee.
Mixed urinary incontinence affects more women than urge incontinence alone. Women with mixed urinary incontinence may experience leakage during both penetration and orgasm.
4) Prostate removal
In men, there is a sphincter at the base of the bladder that closes during erections. This normally prevents urine from entering the urethra during sex.
However, men who have their prostate gland surgically removed because of prostate problems can experience urinary incontinence as a side effect.
Get your FREE bladder diary
Daily bladder diary
Better understand your urinary symptoms
Step-by-step guide
Urinating during sex vs orgasm
Studies have shown that, during arousal or orgasm, some women release a clear to gray fluid known as female ejaculate.
This fluid comes from the paraurethral glands, two pea-like glands located on each side of the urethra.
Another fluid that can be released during orgasm is squirting fluid. This fluid is basically diluted urine that gushes out of the urethra during sexual excitement.
Women can squirt and ejaculate at the same time. Some women who think they are peeing during sex may actually be experiencing female ejaculation and/or squirting during orgasm.
Also, because the urinary and reproductive systems are so close to each other in women, sexual stimulation can make a woman feel like she needs to pee. Some women even feel the urge to pee right before they orgasm.
All this can be a little confusing.
So how can you tell what fluids you are releasing during sex?
You may have to put a towel underneath you during sex to collect the fluid and observe it afterward.
Check the color, quantity, and smell. If it's a lot of fluid, has an ammonia smell, and is yellowish in color, it may be urine.
You should speak with your doctor, who will conduct some tests to confirm.
Is coital incontinence normal?
Unintentionally peeing during sex is not normal. You should have control over when and where you release urine.
While it is not normal, peeing during sex is quite common. In one study that involved 505 sexually active women who were attending a urogynecology clinic because of urinary incontinence, more than half (56%) of women reported urine leakage during sex.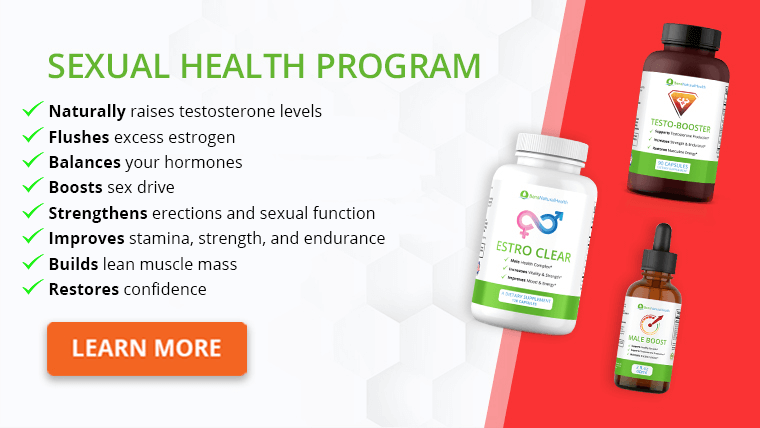 How to stop leaking urine during sexual intercourse
If you think you are leaking urine during sex, speak with your doctor. They will take a medical history from you and perform a physical exam.
They will also do some tests to confirm your diagnosis, identify the type of incontinence you're experiencing, and possibly pin down a cause.
Management options include:
1) Pelvic floor exercises
Kegel exercises involve repetitive tightening and releasing of the pelvic floor muscles to strengthen them.
Engaging in Kegel exercises not only helps improve pelvic strength and bladder control, but it can also enhance blood flow to the genitals and increase sexual pleasure.
The great thing about Kegel exercises is that they can be done anywhere. You can do them while sitting at your desk at work or while going about tasks at home.
You can do them on your own or under the guidance of a pelvic floor physical therapist.
2) Bladder retraining
This involves using the bathroom on a fixed schedule – whether you feel like peeing or not. You'll have to use some relaxation techniques to suppress the urge to pee if it comes before the scheduled time.
Bit by bit, you'll increase the period between bathroom breaks with the ultimate goal of having intervals of three to four hours.
Bladder retraining helps you get better control of your bladder by allowing you to go for longer periods before urinating. You can do it alongside Kegel exercises.
3) Lifestyle changes
Some simple lifestyle changes can help improve the strength of your pelvic floor muscles and remove possible triggers of coital incontinence. They include:
Losing weight: Obesity is a risk factor for stress incontinence. Extra unhealthy weight can put pressure on the pelvic floor and cause it to weaken over time.
Using lube: Vaginal dryness can cause friction and irritation during sex. This can put stress on the pelvis during penetration or predispose to UTIs that can cause urgency. Using lots of lube and engaging in longer foreplay ensures that your vaginal area is primed for action before penetration.
Avoiding diuretic substances: Diuretics are substances that cause your kidneys to make more urine. Cutting down on diuretic substances like caffeinated beverages and alcohol may help reduce the urge to pee during sex.
Emptying your bladder: Peeing right before sex can help reduce the risk of peeing during the act. You are more likely to unintentionally pee with a full bladder.
Experimenting with sex positions: Some sexual positions can trigger peeing by putting pressure on the bladder. Positions in which you are lying on your side, on top, or being penetrated from behind can help reduce pressure on the bladder during intercourse.
Improving communication: Urinary incontinence is embarrassing for most women. It is important to remember that it is a common problem; you have no control over it, and it is not your fault. Speaking with your partner about the problem makes finding solutions easier. Communicate during sex and tell them which positions are working and which are causing you discomfort or triggering the urge.
4) Medications
Medications are only used when the above measures do not solve the problem. In cases of urge incontinence, medications that can help reduce bladder spasms are sometimes used.
Examples are solifenacin (VESIcare) and darifenacin (Enablex). Injection of botox into the muscle of the bladder may also be done to relax it.
5) Surgery
In severe cases that are unresponsive to the above measures, surgery may be required.
Surgery for urinary incontinence is done to change the position of the bladder neck or to provide the area around the urinary tract with extra support.
These surgeries can result in serious complications. So, before you decide on whether it is the right option for you, it is important to have a comprehensive conversation with your doctor about the risks and benefits.
Conclusion
Incontinence during sex is a very common experience in women that can lead to feelings of embarrassment, reduced libido, and decreased sexual satisfaction.
Because of anatomical differences, it is less common in men. However, it is a common side effect of prostate surgery.
In women, peeing during sex can be a result of stress, urge, or mixed urinary incontinence. Some women who think they are peeing during sex are actually just ejaculating or squirting.
If you think you are peeing during sex, speak to your healthcare provider, who will help confirm your diagnosis and discuss management options with you.
The options range from pelvic floor exercises to bladder retraining, lifestyle changes, medications, and surgery.
Explore More