Have you ever wondered whether women can ejaculate the same way that men do?
The concept of female ejaculation has been up for debate for decades.
While the concept has been in records for as long as 2000 years, a lot is still not known about how it works and what its purpose is.
But several studies over the years have yielded enough information to tell us where it comes from, what it typically looks like, and how it is different from male ejaculation.
Curious? Read on to learn more about female ejaculation.
Can women ejaculate?
Yes, the authors of a review done in 2020 concluded that there is enough evidence to back the existence of ejaculation in women.
Women can release a thick, milky fluid during arousal or when they reach orgasm. The color varies from clear to white or gray.
It is important to know that not all women ejaculate. Because of the sensitivity of the topic, it is difficult to say how many women do.
One study done in 2013 estimated that ejaculation is experienced by 10-54% of women.
It is also believed that some women ejaculate without even realizing it because the fluid does not leave the body but instead flows back into the bladder, a concept known as retrograde ejaculation.
In women that experience ejaculation, the feelings, triggers, color, and volume of fluid produced vary considerably.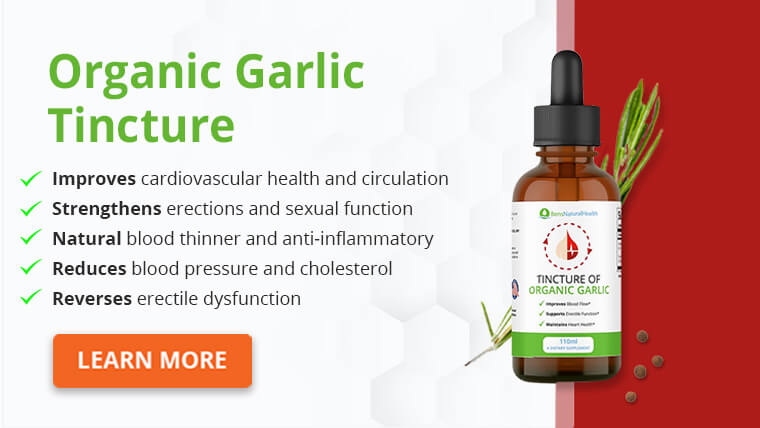 What is female ejaculation?
In the past, researchers used "female ejaculation" as an umbrella term to describe the expulsion of any type of fluid by women during orgasms.
These included:
Female ejaculate
Squirting fluid
Vaginal lubrication
However, more recent studies have shown that these fluids have different components and origins. True female ejaculate is released from the Skene's glands.
The fluid is usually thick and milky, with colors that vary from clear to gray. It may also have varying volumes but is typically just enough to fill a teaspoon.
Female ejaculate is similar to semen produced by men in a few ways. Firstly, analysis of the fluid has shown that it contains prostate-specific antigen (PSA), an enzyme found in male semen that helps with the movement of sperm.
It also contains fructose, a type of sugar found in male semen that serves as an energy source for sperm cells.
Female ejaculate has been found to have some components similar to those found in urine – urea and creatinine. However, these components are at lower levels than those found in urine.
How do women ejaculate?
Female ejaculate is released from the Skene's glands. These glands, also known as the female prostate or paraurethral glands, are located on either side of the urethra, a small tube that connects the bladder to the outside of the body and allows the passage of urine.
They can be found at the front wall of the vagina and are believed to be near the G-spot by some scientists. However, some researchers believe that the G-spot doesn't actually exist.
Both Skene's glands have ducts that open on each side of the urethra to allow the release of ejaculate.
What triggers this release varies from woman to woman. Female ejaculate is typically released during orgasm, which can occur as a result of stimulation of the clitoris and/or vaginal penetration. However, women may ejaculate during sexual arousal, even before achieving an orgasm.
Some studies indicate that stimulation of the G-spot is one of the most effective ways to trigger female ejaculation.
Get Your FREE Sleep Guide
Learn how to naturally improve your sleep
Dietary recommendations, supplements, and lifestyle changes
Developed exclusively by our medical doctor
Female ejaculation vs male ejaculation
When men ejaculate, they release semen through the urethra – a narrow tube that runs across the penis.
Semen is typically whitish in color with volumes ranging from 2 to 5mls. It is a mixture of sperm cells and seminal fluid.
Sperm cells are produced in the testes, and seminal fluid is a mix of fluids produced by various parts of the male reproductive system. These include the seminal vesicles, the prostate, and the bulbourethral glands.
Seminal fluid is mostly made up of water, citric acid, fructose, proteins, enzymes such as PSA, and minerals like potassium and zinc. This mix of compounds helps sperm cells achieve their ultimate goal – fertilizing an egg.
Men usually ejaculate during orgasm. However, orgasms and ejaculation are two distinct events that don't always happen at the same time.
An orgasm is a phase in the sexual response cycle where a person has intense, heightened pleasure with rhythmic contractions of the pelvic muscles and relief of sexual tension. Ejaculation is simply the release of semen from the penis.
In men, there is a clear biological purpose for ejaculation – the release of sperm cells for the fertilization of eggs and the development of babies.
On the flip side, scientists are still unsure about the biological purpose of female ejaculation. Over the years, various studies have been conducted to identify its benefits for the female sexual experience.
One study proposed that the Skene's glands may produce antimicrobial compounds that help to protect the urethra from bacteria and, thereby, reduce women's risks of urinary tract infections (UTIs). But there is currently no clear conclusion about its function.
| | | |
| --- | --- | --- |
| Features | Male | Female |
| Origin | Testes, seminal vesicles, prostate, and bulbourethral glands. | Skene's glands (aka female prostate) |
| Components | Sperm cellsWaterFructoseCitric acidProteinsEnzymes like PSAMinerals like potassium and zinc | WaterPSAFructoseUreaCreatinine |
| Color | Whitish-gray | Clear, white, or gray. |
| Biological purpose | To fertilize an egg | Not yet known |
FAQs
Is the fluid from female ejaculation urine?
No, true female ejaculate is typically a thick milky fluid that is released from the Skene's glands. It contains components similar to those found in male semen. It also contains some components of urine (urea and creatinine), but these are in much lower concentrations.

The fact that female ejaculate contains small amounts of urine's major components doesn't make it the same as urine. It just means it is similar to urine in some ways.

Are female ejaculation and squirting the same thing?
Female ejaculation and squirting are two different phenomena that can occur when a woman is sexually aroused.

Female ejaculate is released from the Skene's glands. It is typically thick and can range from clear to gray in color. The volume is usually scanty (just enough to fill a teaspoon). It is similar to male semen in a few ways.

Squirting fluid, on the other hand, comes from the bladder and is released via the urethra – just like when you urinate. It is typically clear like water and more abundant (10mls or more).

It is basically diluted urine. Studies show that it contains urea, creatinine, and uric acid.
While they originate from different places, they can be produced and released together during arousal.

In other words, women can squirt and ejaculate around the same time, resulting in a mix of fluids.

Is female ejaculate what makes women "wet"?
Female ejaculate is typically released during the height (last stages) of sexual arousal. During the initial phases of arousal, arousal fluid, which is what makes a woman "wet," is released to make contact with the genital area more comfortable and pleasurable.

It is produced when there is increased blood flow to the genitals during arousal, allowing fluid to pass through the walls of the vagina and moisten them.

There is also a release of fluid from the Bartholin's glands during the initial phases of arousal. The Bartholin's glands are a pair of pea-like glands located at the backend of the vagina. When a woman is aroused, they release some slippery fluid that helps with lubrication.

Is female ejaculation good for fertility?
The jury is still out on this. Some researchers think that female ejaculate may increase the chances of pregnancy because it contains PSA and fructose. Both of these help sperm during their journey to fertilize an egg.
Does female ejaculation affect sperm?
There is currently not enough research to give a definitive answer. Some scientists think female ejaculate may be harmful to sperm because it usually contains components of urine. Others think it may be beneficial to sperm cells because of components like PSA and fructose.
Conclusion
Female ejaculation is the release of scanty amounts of milky fluid from the Skene's glands during sexual arousal. The fluid produced is similar to semen and has some components that are also found in urine.
Unlike male ejaculation, the purpose of ejaculation in women is not yet well understood. It is important to know that not all women ejaculate.
And while the concept of female ejaculation is a novel idea for some, couples should not make it a goal that must be achieved.
A woman's sexual pleasure is not dependent on whether she ejaculates or not. With sex, as with many things in life, it is more about the journey than the destination.
Explore More