Painful urination after ejaculation can happen as a result of skin condition, UTI, prostate problems, Medicine or chemical sensitivity and more.
The medical term for painful urination is dysuria. The the presence of pain, discomfort, and burning sensation while urinating after you ejaculate in most cases are manageable. Both men and women alike can experience painful urination after sex. However, men are typically more reluctant to talk about this problem and seek professional help.
Causes of painful urination after ejaculation
If it hurts to pee after ejaculation, this can occur due to a wide range of causes. These can be external and internal.
External causes of burning feelings during urination after ejaculation include:
Prostate problems
In many cases, problems with this gland can make it painful to urinate after ejaculation. One of the problems is prostatitis, inflammation of the prostate gland.
There are four types of prostatitis: acute prostatitis, chronic bacterial prostatitis, chronic pelvic pain syndrome, and asymptomatic inflammatory prostatitis.
One of the most common symptoms of this condition is dysuria, i.e., pain when urinating. Men also experience pelvic pain.
Besides prostatitis, other problems that cause this issue include prostate stones, benign prostatic hyperplasia (enlarged prostate), prostate infection, prostate cancer (including advanced prostate cancer), and others.
Urinary tract infections (UTIs)
This is the most common cause of painful urination and burning sensation after ejaculating. The UTI happens when bacteria travels through the urethra and reaches the urinary tract.
While women are more likely to have UTIs, men can have them too. In fact, UTIs can affect a man's prostate, epididymis (tube at the back of the testicles), and testicles.
Medicine or chemical sensitivity
The penile skin may react to latex condoms and become irritated and inflamed. As a result, you may experience pain when you pee.
Additionally, some medications can cause swelling in the bladder and contribute to painful urination after ejaculation. These medications include those prescribed for kidney stones, chemotherapy, and even radiotherapy.
Skin conditions and inflammation
Some skin problems can affect the penis and lead to pain during urination. These skin conditions include eczema, lichen planus, and balanitis. The latter is inflammation around the penis caused by friction during sex or other causes.
Internal causes of painful urination after ejaculation are as follows:
Rough and long sexual intercourse (or harder masturbation)
This hurts the penile skin and causes pain when you urinate.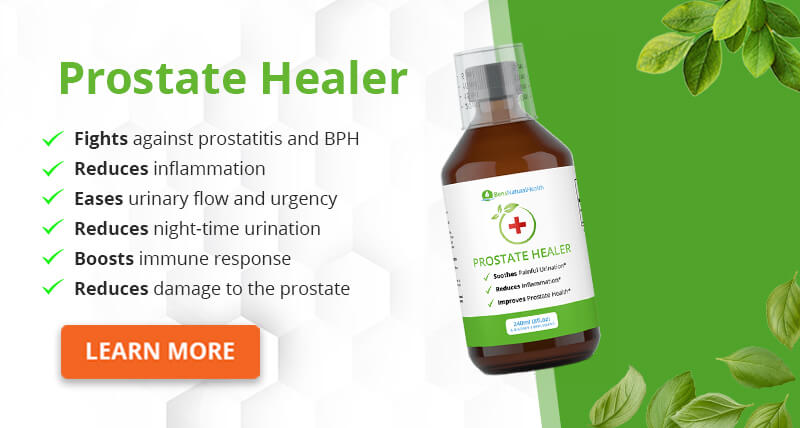 Sexually transmitted infection (STI)
Sometimes painful urination is a symptom of an sexually transmitted infection (STI), such as Chlamydia, genital herpes, and gonorrhea.
Genital infections
Like women, men can also develop thrush, a harmless yeast infection that may contribute to painful urination after ejaculating.
Get Your FREE PSA Lowering Diet Plan!
Naturally lower PSA levels
Reduce nighttime trips to the bathroom
Enjoy better bladder control and urine flow
How long can painful urination after ejaculation last?
Painful urination after ejaculation affects every man differently. That's why there is no "one size fits all" rule regarding duration.
In some cases, the problem can go away within a few days, but sometimes it lasts longer. It all depends on the underlying cause of this uncomfortable issue.
In cases when the medical condition is the main culprit, it may take a while for the problem to go away. This is particularly the case for chronic conditions.
The doctor needs to adjust the treatment first. As you manage the underlying condition, you will also be able to treat painful urination after ejaculating.
When to see a doctor
In most cases, painful urination after ejaculating happens once or twice and goes away within 2 days, then most people can manage it at home. However, if painful urination after ejaculation is persistent without being able to identify the reasons, it's important to see a doctor.
Feel pain or burning when you pass urine or ejaculate
If the pain worsens
If the pain doesn't go away within 2 days
You should see a doctor if the pain worsens or doesn't go away within two days. Also, if you're experiencing UTI or thrush for the first time, it's practical to see a doctor.
If you have the following conditions please also consider to see a doctor, they include taking prescription medications, suspecting you have STI, and experiencing symptoms of prostatitis.

Treatments
In some cases, men with painful urination after ejaculation can manage by getting home remedies. The exact treatment approach depends on the specific cause of painful urination.
Below, you can learn more about treatment approaches for different causes of painful urination:
Prostate problems
Treatment options depend on the specific issue. For example, prostatitis treatment is based on the type of the disease.
Painkillers and antibiotics can help with acute bacterial prostatitis. Treatment of chronic prostatitis usually calls for laxatives, painkillers, and medications to relax the muscles in the bladder and prostate.
Prostate cancer treatment may require surgery. Enlarged prostate is often treated with medications and surgery, but many natural remedies can help you.
Sensitivities
If the main cause of painful urination is sensitivity to latex condoms or other problems, you need to find alternatives that will not cause this effect.
Medicines
If you suspect medications are the problem, consult a doctor who will adjust the dosage or prescribe alternative options. Avoid tweaking the dosage or ceasing the use of drugs on your own.
Skin conditions or inflammation
Keeping your foreskin and penis clean is crucial. Your doctor may prescribe steroid creams, antibiotics, or antifungal medicines to treat balanitis. Topical creams are also practical for the treatment of eczema.
UTI
Although these infections tend to go away within a few days, you should consider seeing a doctor.
The healthcare professional may prescribe antibiotics or provide useful self-care tips. You should also drink plenty of fluids and avoid sexual intercourse until you feel better.
STI
Antibiotics are the most common treatment approach for sexually transmitted diseases (STI).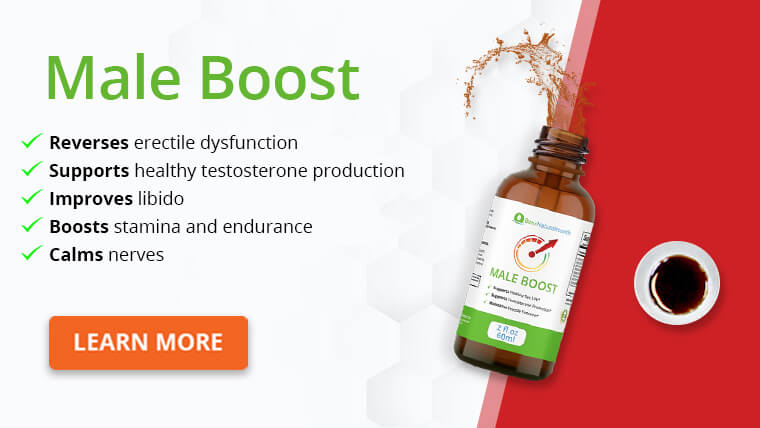 Can ejaculation cause urinary problems?
Ejaculation and urinary problems may not seem like they're connected at all. But, the reality is different. Ejaculation can, indeed, induce urinary problems in men.
A study from Neurology and Urodynamics found that ejaculation can influence micturition (urination). While ejaculation increased urine flow rates, abstinence decreased them. Scientists confirm ejaculation could play a role in men with lower urinary tract symptoms, but this role is worth exploring even more.
Other evidence has also confirmed the link between lower urinary tract symptoms and ejaculatory disorders. However, a lot more research is necessary to elucidate their mechanisms and learn how these problems affect one another. Sometimes urinary problems can lead to painful ejaculation.
Frequent sexual intercourse or masturbation can increase the sensitivity of the urethra and thereby contribute to urinary symptoms in men.
Conclusion
Most men experience painful urinating after ejaculating at one point or another. Various causes are behind this uncomfortable symptom.
Studies show ejaculation plays an important role in urinary flow. Treatment of this problem depends on the underlying cause. By managing the root cause, you can also relieve this uncomfortable issue.
Practice proper hygiene to keep your penis and foreskin clean. That way, you can reduce the risk of infections and other problems that affect penile skin and cause irritations. Make sure to see a doctor if the problem persists.
Explore More