Sex-related diseases are not always easy to discuss.
In most cases, males start to look for medical help only if they have a very concerning problem.
Have you stayed with a question burning in your head?
A frequent concern in males is whether or not it is normal to feel burning pain after ejaculation.
What if you're feeling a frequent urge to urinate after ejaculation?
In some cases, prostate problems and related health conditions can cause this. In others, it is an ordinary sensation men experience after intercourse.
Why do I feel the urge to pee after ejaculation?
To understand why you experience a frequent urge to urinate after ejaculation, you should differentiate this urge from other symptoms. Ask yourself these questions:
Do you feel the urge to pee after long intercourse?
Do you feel a burning sensation in the urethra when urinating after sex?
Is it a persistent urge to urinate, or is it an episodic or transient problem?
Do you have no discharge but a burning sensation in the urethra?
Do you need to pee often, or is it only after ejaculating?
The reason you feel the urge to pee after ejaculation can be triggered by irritation, prostate problems, or a simple habit. Infections can also be the cause, especially if you have urethral secretions.
Does ejaculation affect urination?
If it hurts to pee after ejaculating, but you have no problems voiding on other occasions, irritation of the urethra can be the cause.
It is not because semen affects the urethra. It is due to the constant rubbing during sexual intercourse.
Another explanation would be the type of sex you are practicing or allergies to the lubricant you're using.
In a nutshell, ejaculation does not affect urination. The urine flow travels through the same structures, but it is impossible to ejaculate and urinate simultaneously.
The muscles and erectile structures of the penis block the urine flow. So, if you need to pee before having sex, you will likely feel the urge right after (1).
Get Your FREE Low Testosterone Diet Plan
The ultimate testosterone boosting diet
combined with exercise & lifestyle advice
Developed exclusively by our nutritionist
Symptoms
If you constantly feel discomfort peeing after intercourse, take a look at these symptoms and see if you have them:
Bladder sensation of incomplete voiding
It's the feeling that you have to pee after you pee. After voiding, you still need to go but can't. It is usually due to an obstruction of the urethra.
Constant urge to urinate
If the urge to urinate happens all the time, overactive bladder and urinary tract irritation are possible explanations.
Feels like sperm is stuck
This is an awkward sensation right after sex. In some cases, you may feel like you're forcing the remaining sperm out with your urine.
It is normal to have some remaining sperm in your urethra after sex. When the secretions are abundant, retrograde ejaculation should be ruled out.
Bladder tingles or hurts when urinating
If there is a constant burning pain or pelvic pain when urinating, it is likely due to inflammation. The bladder becomes inflamed when it becomes infected.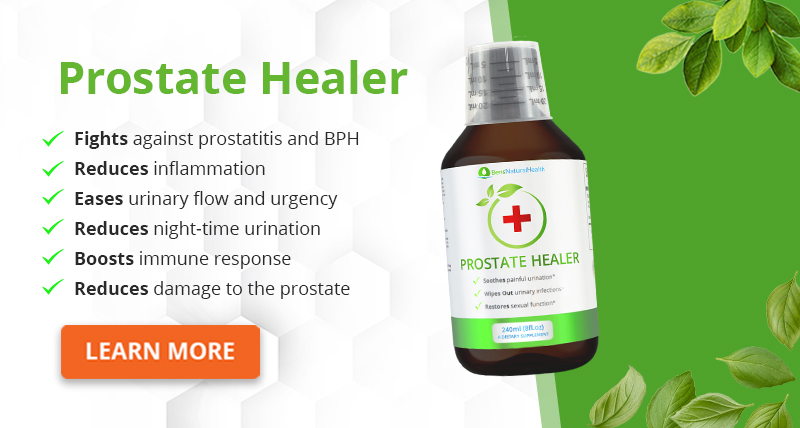 Dull pain in the penis area or peritoneum
When you have this type of pain during ejaculation, prostatitis and other prostate conditions should be ruled out.
Fever and other signs of infection
Patients can also have a rise in temperature and urethral discharge. In such cases, urethritis and a sexually transmitted disease should be ruled out.
Causes
Throughout the article, we have described plenty of reasons why you get this sensation. It depends on exactly what you feel and how you feel it.
In a nutshell, they are:
Urinary tract infection
Especially if you have a fever and other signs of infection. The urge to urinate in these cases is not limited to the period after having sex (2).
Prostate enlargement
As the prostate grows, it puts pressure upon your urethra. You get a constant urge to urinate, but no UTI. Urinary frequency increases, and you can feel the urge to void after a long period of intercourse (3).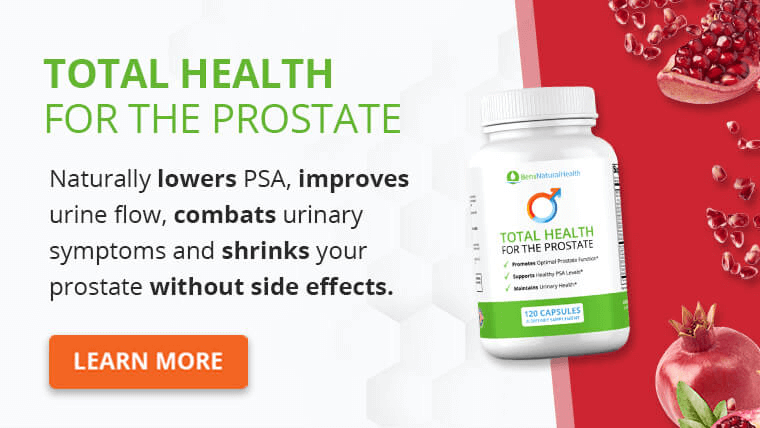 Sexually transmitted infection
We will suspect this problem if the peeing sensation is accompanied by fever or urethral secretions (4).
Overactive bladder
It features bladder spasms that increase bladder pressure and gives you the urge to urinate. In these cases, the symptoms are not limited to the period after sex (5).
Allergies or irritation
If you feel a burning sensation voiding after sex, an allergy is likely the cause. It can be due to bladder irritation caused by rubbing, especially after anal sex. The lubricant you use may also cause a transient inflammatory process (1).
When to see a doctor about a frequent urge to urinate
If you have a frequent urge to urinate after sex or ejaculation, start by identifying what you feel and when. Is it only an urge to urinate? Does it happen only after intercourse? Do you also have bladder pain after ejaculation?
These symptoms can be due to an infection in the urinary tract. A urine test will help your doctor identify if there's a microorganism causing damage.
But if you have a constant urge to pee but little comes out, you'll have to rule out benign prostatic hyperplasia. Prostate cancer is also a possibility in older adults. Only a doctor will tell you what is happening after an exam.
You may need a urodynamics test to see how liquid flows through the urinary tract or a semen culture to evaluate inflammation and the presence of blood. Only a doctor can prescribe antibiotics as a treatment and will provide proper follow-up and supervision.
In a nutshell, if your symptom happens very frequently or has other problems described in this article, it will be a good idea to contact your healthcare provider.
Get Your FREE PSA Lowering Diet Plan!
Naturally lower PSA levels
Reduce nighttime trips to the bathroom
Enjoy better bladder control and urine flow
How to naturally get rid of frequent urination
If your problem with frequent urination is not limited to sexual activity, you can improve the symptoms with a few lifestyle changes and natural treatments.
There are herbal treatments to improve overactive bladder and prostate symptoms. For instance:
Horsetail: It is commonly used to treat bladder stones and urinary tract infections.
Saw palmetto: This is one of the best herbs for prostate problems and urinary symptoms (6).
Green tea: It reduces bladder leakage and has potent antioxidant substances (7).
Other home treatment recommendations include:
Kegel exercises: They help you locate and control the muscles that control the urine flow. In some cases, patients with urinary symptoms improve after strengthening the pelvic floor with pelvic floor exercises (8).
Bladder training: It is also a good idea to take note of every time you urinate. Set realistic goals to reduce the number of voiding times per day and control your water intake. These control techniques should be practiced when you're home (9).
Treatment
A transient sensation of voiding after sex probably won't need any treatment unless it is painful or has associated signs and symptoms.
Conversely, the constant feeling of having to pee can be treated depending on the cause. There are different treatment options, including:
Antibiotics: They are used when a urinary tract infection or prostatitis is detected. A doctor should only prescribe antibiotics. In the case of sexually transmitted diseases, antibiotics should be taken by you and your sex partners.
Painkillers: In some cases, prostate pain can be severe or stay with you for an extended period. In these cases, painkillers can help reduce inflammation.
Specialized treatment: Depending on your diagnosis, you may also need medications to relax your urinary tract muscles. In some cases, sexually transmitted diseases require lengthy and complex treatments. You may need surgery and other medicines to solve the problem in more severe prostate ailments.
Conclusion
There are many ejaculation and sex-related problems, and it is sometimes difficult to discuss them.
One of them has to do with urinating after having sex. Is it normal to feel a frequent urge to urinate after intercourse or ejaculation?
If that happens to you once or twice, it is probably nothing to worry about. Remember that the erectile structures and pelvic floor muscles block the urinary output when you're having sex. Thus, if your bladder was full before having sex, it is normal to feel the need to void right after.
But what if you feel that and a burning sensation after ejaculation? What if you have a constant need to pee, not only after sex?
In such cases, you may need to contact your healthcare provider. They should rule out causes such as prostate overgrowth and urinary tract infections. After the diagnosis, they will come up with a treatment plan according to you.
Explore More