Millions of Americans use saw palmetto to keep the symptoms of benign prostatic hyperplasia at bay.
If you are interested in whether palmetto products have the potential to benefit prostate health, then you are in the right place.
We thoroughly analyzed the benefits of saw palmetto so that you don't have to.
Here is what saw palmetto can do for your prostate and lower urinary tract symptoms.
What Is Saw Palmetto?
Saw palmetto is a well-tolerated herb with a plethora of medicinal properties. Saw palmetto is a renowned herbal medication and extract derived from the Serenoa repens fruit native to Florida. Native Americans relied on the palmetto plant for treating the symptoms of many ailments.
They used it as a sleeping aid, diuretic, sedative, cough suppressant, for indigestion, urinary symptoms, and more. Due to its high beneficial value, a saw palmetto supplement from Serenoa repens is useful for patients struggling with benign prostatic hyperplasia (BPH).
Experts promote saw palmetto as a potent dietary supplement capable of mitigating urinary tract symptoms. These symptoms can occur with BPH or an enlarged prostate.
Besides the positive outcome on the urinary tract, saw palmetto benefits for men can also be seen in the herb's potential to manage hair loss, as well as migraine, chronic pelvic pain, and other ailments. Besides, the palmetto herb doesn't interact with medications, making it a viable option for many.
Get Your FREE PSA Lowering Diet Plan!
Naturally lower PSA levels
Reduce nighttime trips to the bathroom
Enjoy better bladder control and urine flow
Want to know more about the saw palmetto benefits for men and what is saw palmetto good for? When managing ailments of the prostate gland, it is important to have a product that can keep the urinary tract in check. A saw palmetto supplement may offer you that relief.
Although the results may vary from person to person, studies show saw palmetto benefits the prostate in the long run. It also has some uses for hair and testosterone. Take a look at the health benefits that can happen from using a palmetto supplement.
1. Saw Palmetto Extract May Improve Urinary Tract Function
Voiding symptoms are a real problem with someone with prostatic hyperplasia. Palmetto extract, derived from ripe saw palmetto berries, can have some notable potential for the urinary tract. Particularly for men with benign prostatic hyperplasia.
The improvement of voiding symptoms in people taking palmetto extract can happen due to its binding capabilities. The saw palmetto extract can bind to pharmacologically relevant receptors. And ease the lower urinary tract symptoms.
Since saw palmetto extract might directly impact various receptors of the urinary tract, it can manage urinary dysfunction in men with prostatic hyperplasia.
Research indicates that Permixon, a hexane extract of the Serenoa repens, comprises 90% free and 7% esterified fatty acids. It also contains a small number of sterols, flavonoids, polyphenolic compounds, and other substances.
With improved symptoms, patients can enjoy a better urine flow and quality of life. Saw palmetto might offer that relief, which is why the palmetto extract can come in handy for prostate health.
2. Saw Palmetto Can Help in BPH (Benign Prostatic Hyperplasia) Treatment
To treat benign prostatic hyperplasia, doctors often suggest 5 alpha-reductase inhibitors, alpha-blockers, or combination drug therapy. Depending on how benign prostatic hyperplasia affects the body, the treatment will vary.
However, drugs can often cause adverse side effects, so many men turn to natural remedies to help.
That's where the saw palmetto can help. A clinical trial indicates that the phytosterols in saw palmetto extract could be beneficial in BPH treatment.
The reason for that is in the anti-inflammatory compounds and the potential of the palmetto to decrease cholesterol levels. Plus, taking phytosterol prepared from saw palmetto and pumpkin seeds for 3 months drastically alleviated BPH symptoms.
Patients didn't experience any side effects. Instead, they managed to keep the urinary tract symptoms under wraps and mitigate their prostate enlargement. For someone with benign prostatic hypertrophy, a supplement such as this may come a long way.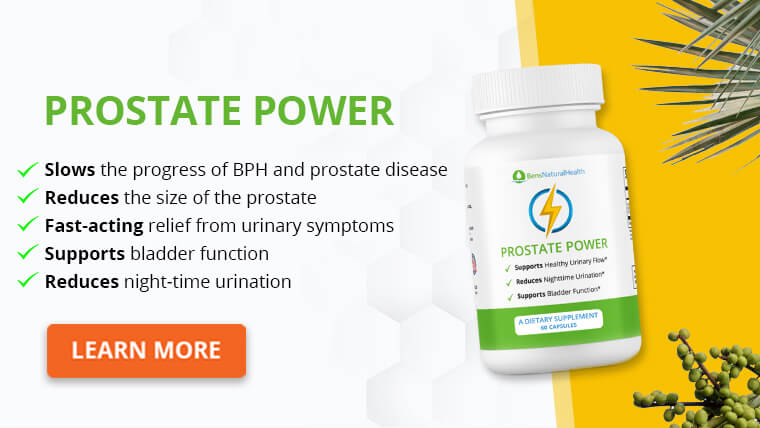 3. Saw Palmetto Could Help Hair Loss
Hair loss is often a normal part of aging. But, the loss of hair could also be a hereditary problem, a byproduct of changes in hormone levels, and some medical ailments. Anyone can start losing their hair. However, this issue is more prevalent in men.
Androgenetic alopecia is the most typical type of hair loss in men. It is recognized by the substantial loss of hair that can be noticed on the scalp.
Losing hair is the result of consistent miniaturization of the hair follicle. The loss of hair happens in over 45% of Caucasian men by the time they turn 49. In comparison, the loss of hair is evident in 70% at the age of 79.
Research indicates that saw palmetto or its botanical extract can help hair growth. Plenty of reports show positive health benefits of an oral and topical supplement with saw palmetto in people with this condition.
There was a 60% improvement in overall hair quality, 83.3% better hair density, and a 27% improvement in total hair count.
For men with prostate troubles and benign prostatic hyperplasia symptoms, the saw palmetto may give them that much-needed break. Because it could promote better hair growth, the health benefits can help restore your self-esteem, self-confidence, and quality of life.
4. Saw Palmetto Can Take Your Sex Drive to the Next Level
Countless men with benign prostate hyperplasia also experience poor sexual function. BPH is recognized by prostate inflammation, which is linked with low testosterone. The lower testosterone levels are also associated with lower urinary tract symptoms.
When you want to keep your prostate health in tip-top shape, it can be a good idea to work on your testosterone level. Too low testosterone can lead to poor libido.
A lot of men experience erectile dysfunction and a saw palmetto supplement might help with that. Because the herb may alleviate some prostate symptoms and urinary troubles, it can also lead to better erectile function and quality of life. It may take time for the saw palmetto benefits to kick in, but once that happens, it can be easier to stabilize the testosterone levels.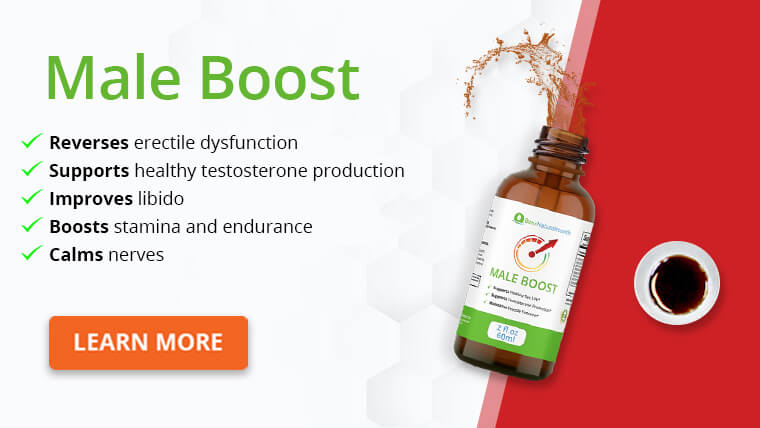 5. Saw Palmetto May Aid With Fertility
As the prostate becomes larger, it compresses the urethra and obstructs ejaculatory fluids. This can lead to problems with fertility. Saw palmetto is believed to increase sperm count, but we need more substantial evidence to confirm this.
6. Saw palmetto may reduce inflammation
Some studies suggest that saw palmetto has anti-inflammatory effects.
It seems as though the anti-inflammatory effects of saw palmetto are especially useful in cases where men develop an enlarged prostate (BPH). One study found that prostate swelling is reduced when a man takes a supplement with this extract.
Conclusion
In this article we have taken a closer look at saw palmetto benefits for men. From alleviating nighttime urination and BPH symptoms to saw palmetto for erectile dysfunction and promoting hair growth. Saw palmetto has also been noted to offer some testosterone benefits. If you are worried about your prostate, talk to your healthcare provider.
Explore More

How To Protect Your Prostate From BPH, Prostatitis, and Prostate Cancer.