Natural treatments for hair loss are all the rage right now.
And saw palmetto is dominating the marketplace.
With countless men and women looking to manage their hair loss, it's important to figure out what works and what doesn't.
Every product promises remarkable results. But, very few live up to the user's expectations.
Saw palmetto is different.
As one of the most researched natural products, it comes with a wide range of uses.
With proper scientific evidence, you can make a more informed decision.
Here is how saw palmetto for hair loss can help, including other benefits it can offer.
What is saw palmetto?
Saw palmetto is a renowned extract and herbal medication derived from the fruit of Serenoa repens. This is a small palm with peculiar fan-shaped leaves. It is native to the Southeast of the United States and Florida. (1)
So, what is saw palmetto good for? Thanks to its antiandrogenic compounds, a saw palmetto supplement is a viable option for curbing prostate symptoms.
A saw palmetto extract mainly comprises fatty acids. It also has polysaccharides, vitamin E derivatives, and more. But, the exact ratio in the formulation will vary from product to product. (2)
Quick facts about saw palmetto
Type of product: hair loss supplements (available for topical or oral use).
Benefits of saw palmetto for hair loss: raises total hair count and improves hair quality and hair density.
Dosage amounts: Depends on the product. The average saw palmetto dose varies from 200–320 milligrams daily. You can use topical products two times a week. Talk to a healthcare provider to get the right dose.
Best for: Men with benign prostatic hyperplasia (BPH) and hair loss. It's safe for women who are not breastfeeding or pregnant.
Compatible with: pumpkin seed oil
Interactions: blood thinners, birth control pills, and other herbal supplements that affect blood clotting.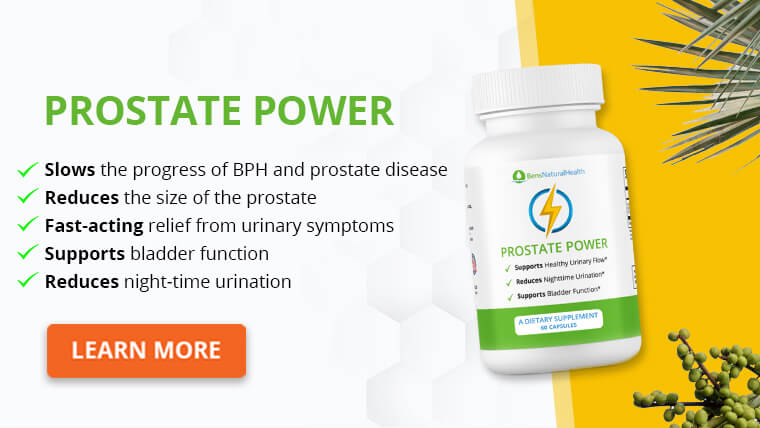 Does saw palmetto work for hair loss?
Many people are feeling skeptical when it comes to using a natural supplement for hair growth. So, does saw palmetto work for regrowing hair?
According to research institutions, multiple cohort studies, and clinical trials, topical and oral supplements of saw palmetto for hair loss can work.
Based on the results, 100-320 mg saw palmetto demonstrated positive results among those with androgenetic alopecia and patients with Telogen effluvium (a type of temporary hair loss from trauma, shock, or stress).
There was a 60% improvement in overall hair quality, 27% in total hair count, and enhanced hair density in most (83.3%) patients. These hair growth parameters show that saw palmetto works for various users. Patients tolerated the product relatively well, without experiencing any severe adverse reactions.
How effective is saw palmetto for hair loss?
A 2020 review assessed the efficacy of an oral saw palmetto 200 mg tablet with an additional 50 mg of β-sitosterol. Beta-sitosterol is also praised for its antiandrogenic properties.
Experts compared the saw palmetto extract with placebo, used two times a day in men with mild to moderate Androgenetic alopecia (AGA). The treatment lasted for more than 25 weeks.
The saw palmetto group had better hair growth outcomes than the placebo group. The saw palmetto group had a 60% improvement in overall hair quality and hair loss arrest, compared to 11% in the placebo group. The active tablet also conserved the hair density better.
When talking about saw palmetto hair growth, it's important to compare the effects of saw palmetto vs finasteride. Finasteride is a conventional medicine called a 5-alpha reductase inhibitor.
Human studies show that both saw palmetto and finasteride can help with hair loss. But, finasteride produces more substantial results.
Based on the reports, 100 men with mild-to-moderate AGA used 320 mg saw palmetto daily. A second group took 1 mg of finasteride daily. By the end of the trial, 68% of patients who used finasteride had improvements, compared to 38% of the saw palmetto group.
The worse the AGA, the lower the odds of the saw palmetto working. But, a saw palmetto dosage for hair loss can be a viable option for treating low or moderate hair loss. It is also a potential alternative for patients who can't use other topical therapies or finasteride. (3)
Tip: Saw palmetto tea made from dried berries most likely won't provide a significant hair improvement. That's because it doesn't have water-soluble active compounds.
Who can use saw palmetto for hair loss?
Saw palmetto oral supplements are sold to the general public. Although they are mainly used in men with BPH, women can take them too. Unless they are breastfeeding or pregnant.
Is saw palmetto safe for women? When using saw palmetto capsules, it's crucial to avoid contraceptive drugs.
The supplement can interact with birth control pills. Some of these pills have estrogen. The supplement could curb the effects of estrogen in the system. So using it alongside contraceptive drugs can reduce contraceptives' efficiency.
With that in mind, here is what a saw palmetto hair loss supplement can bring to the table.
Saw palmetto for men can:
Enhance hair growth
Increase hair density
Raise hair quality and count
Amplify urinary function
Manage enlarged prostate
But, research on saw palmetto for hair loss in females is lacking. Some experts believe that the saw palmetto for women can work the exact same way it does for men. It might help with hair growth, quality, and count.
Currently, women mostly use saw palmetto over-the-counter supplements and zinc to reduce PCOS symptoms and treat acne.
Get Your FREE PSA Lowering Diet Plan!
Naturally lower PSA levels
Reduce nighttime trips to the bathroom
Enjoy better bladder control and urine flow
How does saw palmetto work for hair loss?
It's not testosterone fluctuations that lead to baldness – but the sensitivity of the hair follicles.
Genes are often a major culprit for losing hair in men and women. If your receptors on the hair follicles are super sensitive, even tiny amounts of DHT can trigger them.
The DHT hormone is linked to hair loss. So, you may be easily prone to losing hair. Stress, anxiety, age, and other factors only add more fuel to the fire. So, what makes saw palmetto a potential hair regrowth supplement?
Saw palmetto could provide anti-inflammatory effects, which might aid the body deal with some causes of hair loss.
When specific enzymes convert testosterone in women's ovaries and men's prostate and testes, that's when the body creates a male sex hormone known as DHT.
A saw palmetto DHT blocker can block 5-alpha-reductase. This is an enzyme capable of converting testosterone to DHT, thus curbing hair loss.
How long does it take for saw palmetto to work for hair loss?
Saw palmetto is no miracle method for getting back your thick and luscious hair. But, it does have its uses.
2015 database search shows that it might be possible to notice a boost in hair count after 12-14 weeks of using saw palmetto.
For sustained efficacy, it's important to rely on concentrated saw palmetto for well over four weeks.
Of course, the hair regrowth success from saw palmetto will vary from person to person. But, overall, saw palmetto supplements for hair loss can come in handy. (4)
Get Your FREE Low Testosterone Diet Plan
The ultimate testosterone boosting diet
combined with exercise & lifestyle advice
Developed exclusively by our nutritionist
How to use saw palmetto for hair loss
You can use saw palmetto in the form of liquid or capsule. Some hair care products have many beneficial ingredients that target hair loss. Most manufacturers combine it with natural hair growth ingredients, such as pumpkin seed oil.
When males use hair loss supplements, they can get better results than topical products. This is mainly because you ingest all the beneficial properties. However, capsules can interact with medicine. So, talk to a specialist first.
When you pair saw palmetto oil or capsules with a nutritious and well-balanced diet, you can give your body all the minerals and vitamins it needs. After all, what you eat can impact the health of your hair.
If you lack zinc, vitamins B, E, A, D, C, iron, protein, etc., you can experience hair loss and reduced hair growth.
A shampoo with saw palmetto can help. To try a more impactful hair thinning prevention treatment, people are adding saw palmetto powder to their shampoo. When using this hair loss prevention tactic, let the solution rest on the scalp for 5 minutes and then rinse it out.
How much saw palmetto should I take?
Many review articles use different dosages. They can vary from 200 mg to 320 mg. In the case of male pattern baldness, users tend to take a 320 mg dose per day. To know how much saw palmetto for hair loss to use, talk to a specialist first.
Can I rub saw palmetto on my scalp?
Yes. You can rub saw palmetto powder on your hair and scalp. But, you want to give your hair all the hydration it needs after the powder treatment. So, use shampoos that help the hair stay hydrated and strong.
What is the best time of day to take saw palmetto?
To make the most of the product you are using, it is best to take the supplement in the morning. If you have any digestive problems, some experts suggest you take it with food.
Health benefits of saw palmetto
Wondering what saw palmetto is used for other than as a thinning hair supplement? Saw palmetto vitamins have a wide range of uses. Predominantly among older men.
With a saw palmetto extract, users can manage urinary tract symptoms (like trouble urinating and incontinence).
This product is a go-to choice for people with BPH. Because of its anti-inflammatory compounds, it can reduce inflammation and improve antioxidant status.
Saw palmetto is also a viable option for naturally amplifying testosterone levels. And working on your testosterone can help improve your mood, sex drive, and brain function. (5)
Conclusion
Saw palmetto does have the potential to treat hair loss and increase hair count. Although it may not be as effective as finasteride, it is a natural product with lower odds of side effects. Still, it's important that you talk to a specialist first before you add it to your diet or hair care routine.
Explore More