There are hundreds of supplements on the alternative medicine market that improve your health or boost your metabolism.
How do you know what supplements are suitable for you?
One of the supplements that consistently gets positive reviews is damiana.
In this blog post, we will explore why people use damiana and the benefits it can offer for sexual health and weight loss.
What is damiana?
Turnera diffusa, also known as damiana, is a tropical vine native to the American continent. It can be found in Mexico, Brazil, and many countries of Central America.
The plant grows in tropical lowland forests up to an elevation of 700 to 1,200 meters (4,600 ft), including tropical rainforests.
Damiana is a plant that the Aztecs first used. It is often added to foods, such as salads, tacos, and Mexican dishes. Damiana has a distinctive aroma and taste, and it is often described as spicy, peppery, and bitter in flavor.
Herbal supplements are made from the leaves of the plant. They are very popular sexual aid products and are mainly searched online as an aphrodisiac (1).
Get Your FREE Low Testosterone Diet Plan
The ultimate testosterone boosting diet
combined with exercise & lifestyle advice
Developed exclusively by our nutritionist
What is damiana used for?
Damiana is a popular supplement that has been used for centuries by native tribes in Mexico. The supplement is most often used to support healthy male reproductive health, though it is also beneficial for women.
Damiana has also been known to support healthy energy levels and reduce stress. Some studies have even indicated that it can help support a healthy cardiovascular system.
Ethnobotanical studies report that native tribes use damiana to regain strength after strenuous activity, including sexual excesses. It may also be used to relieve respiratory symptoms in patients with asthma.
Other popular uses of damiana include improvements in stomachache, kidney and bladder infections, scorpion stings, and diabetes. However, despite so many possibilities, the most common use is as an aphrodisiac herb (1).
What are the benefits of damiana?
The herb damiana is widely known for a variety of uses, and some of them are mentioned above.
According to clinical trials, animal studies, and in vitro assays, the benefits of damiana include:
Anti-anxiety activity
Damiana has anti-anxiety benefits and can be an alternative to using prescription drugs to calm your nerves. The methanol extract of the leaves and dried mother tinctures effectively reduce anxiety, and the studies compare this activity to diazepam.
This effect is likely caused by apigenin 2, a compound in damiana that displays anti-anxiety activity in isolated solutions. More recently, another study has also found an effective reduction of anxiety levels using aqueous plant extracts (2).
Anti-estrogenic effects
The plant also contains pinocembrin 1 and acacetin 3. These compounds display the inhibitory activity of an enzyme known as aromatase.
By blocking the enzyme, it no longer converts testosterone into estrogen and keeps estrogen levels in check. Many other flavonoids have a similar suppressive effect on the aromatase enzyme (3).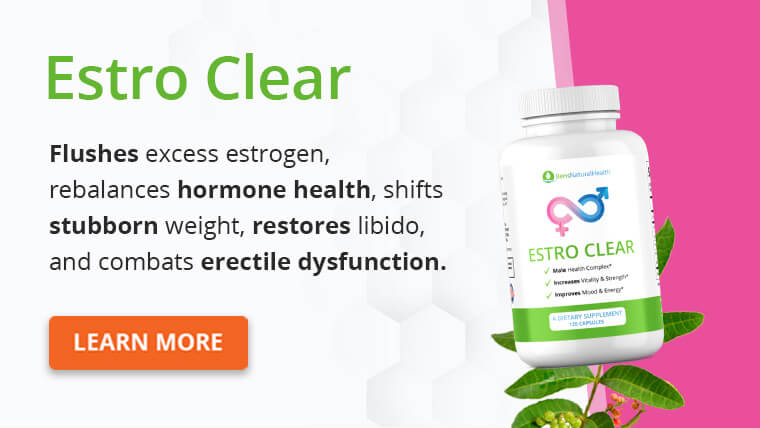 Antibacterial uses
This plant can also counter bacteria such as Escherichia coli and Enterobacter aerogenes. It is active against Staphylococcus aureus and reacts against Mycobacterium tuberculosis (4).
Antioxidant activity
Like many other plants and herbs, damiana contains polyphenols and nutrients that can be cofactors for antioxidant enzymes.
As such, it can be included in a health care plan to reduce atherosclerosis and cardiovascular risk (1).
Anti-diabetic effects
Oral administration of damiana plants reduces blood sugar levels, which supports the use of the plant as an antidiabetic agent.
Interestingly, the effect appears to be selective and only lowers blood sugar when it is high. This is known as a euglycemic effect, so it improves blood glucose control without an increased risk of hypoglycemia (5).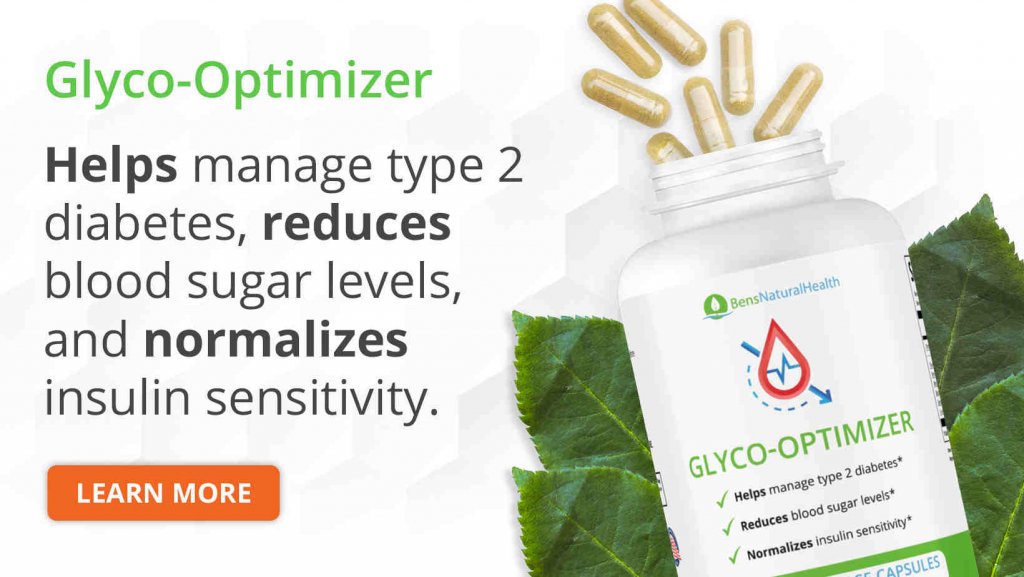 Antispasmodic activity
Another benefit worth mentioning is the relaxation of the smooth muscle, which may come in handy to relieve gastrointestinal symptoms.
Moreover, this effect can be very useful in relaxing the smooth muscle in the penile structures, contributing to the sexual function of males with erectile problems (1).
Is damiana good for erectile dysfunction?
Damiana leaves contain several substances with benefits on hormonal balance. The herb can reduce performance anxiety and muscle tension in the penile tissues.
The antispasmodic activity of damiana has been tested in the corpus cavernosum, reporting a relaxation of up to 89% of the smooth muscle.
One clinical trial of damiana and other herbal components shows that this herb may have a sexual performance-enhancing effect in humans.
In animal models, it reduces male latency time and helps resume sexual activity and recover faster after sexual exhaustion.
Researchers mention that such enhancements of sexual function can be due to changes in nitric oxide levels through constituents known as cyanogenic glycosides (2,6,7).
In short, there is a solid rationale to support the use of damiana for erectile issues and sexual dysfunction.
The possible mechanisms include:
Reducing anxiety levels may improve performance anxiety and prevent the deleterious effect of adrenaline in the erectile tissue.
Improvements in testosterone balance by inhibition of aromatase enzymes.
Relaxation of the smooth muscle in the penile tissues facilitates the filling of the corpora cavernosa.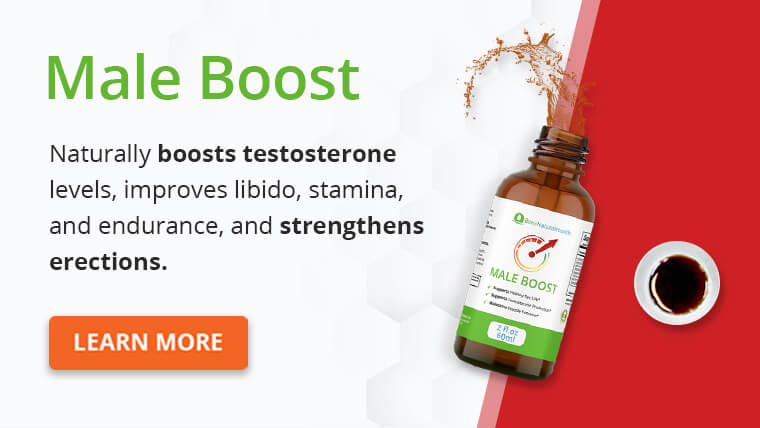 Can damiana help you lose weight?
Diet pills, supplements, and fad diets often promise to help consumers lose weight, but most of these options aren't effective.
Some products, however, have natural weight loss abilities with a strong rationale, including damiana.
Damiana lacks clinical evidence as an isolated extract. However, several weight loss studies were performed with herbal blends with a combination that includes this natural remedy.
Ancient cultures used damiana for its stimulant and appetite-suppressing properties, which may help people lose weight.
Some studies have found that damiana contains a compound called ursolic acid, which can be an effective weight-loss tool by reducing fat absorption (8).
However, the few studies that have been done on the subject suggest that more research is necessary before damiana can be considered a trusted weight loss aid.
If you're interested in losing weight, consult your doctor first, and do not hesitate to ask them about damiana and the possibility of using these supplements to reach your goals.
Can you take damiana daily?
Clinical studies on weight loss and sexual dysfunction have evaluated the effects of damiana in humans for up to 45 days. The supplements were administered daily in different doses without reporting severe adverse events (7,8).
Thus, clinical evidence suggests it is a safe supplement that people can take daily without any associated problems.
What is the best way to use damiana?
There are different ways to use damiana. The easiest way to consume this herb is through a supplement containing a specific dose you can easily regulate. They come in pills and are practical and easy to use.
It can also be taken in hot decoctions and infusions, which were consumed in colonial Mexico with honey (1).
Can you get damiana naturally from foods?
Damiana is a herb itself, not a nutrient we can naturally find in different foods. However, we can also find damiana in dried leaves or crushed and ground plants.
We can add this as an ingredient to salads or meals. And, we can also prepare damiana leaf tea and drink it with our meal to obtain the same health benefits listed above.
Does damiana have any side effects?
Damiana leaf supplements for erectile dysfunction are not pharmaceutical drugs. They do not contain chemicals or synthetic elements, or controlled substances.
They are natural products from a popular perennial flowering shrub. Thus, in damiana, you may not expect the same side effects of synthetic drugs.
Still, many herbs can also have side effects. Is that the case with damiana?
According to studies, damiana is generally well tolerated. Some people may experience gastrointestinal tract symptoms and may develop an allergic reaction.
However, no serious adverse events have been recorded in the literature, and the herb has a long history of use as an aphrodisiac without apparent adverse events.
Some authors mention that excessive consumption of damiana with alcohol can lead to tetaniform convulsions. Thus, it is recommended not to consume damiana with alcohol (9).
Conclusion
Damiana is a popular herb in Central and South American folk medicine. It has a history of uses as an aphrodisiac among indigenous people, and it is currently very popular as a herbal remedy for sexual dysfunction in men and women. Damiana may also benefit male hormones by inhibiting the aromatase enzyme.
The health benefits of damiana are not only limited to sexual health for men. It is also beneficial for weight loss because it is an appetite suppressant, and there are herbal blends with proven benefits in this field.
Other benefits include antioxidant potential, antidiabetic activity, anti-anxiety effects, and improvements in the digestive system.
Damiana has a long history of use for sexual health enhancements and weight loss. Many also use damiana to improve digestion, inflammation, and overall vitality. It can be helpful to provide more energy to recover faster after strenuous work or prolonged intercourse.
However, more research is needed to review the effectiveness of damiana on healthy adults, drug interactions, and user satisfaction.
If you want to try damiana for yourself, make your purchase from a reputable provider.
If you have any questions or want more information about the effects of damiana on healthy adults, talk to your doctor about it and combine supplements and medications with a healthy lifestyle for better results.
Explore More