Erectile dysfunction (ED) affects about a third of men and its global prevalence ranges between 3%, and 76.5%, estimates show (1, 2).
The actual prevalence could be higher since most men are reluctant to see a doctor for their erectile problems.
While older men are more likely to have erectile difficulties, they can also affect the younger population. Viagra is one of the most popular solutions among men with ED.
Scroll down to learn how long Viagra lasts and other useful information about this medicine.
What is Viagra?
Viagra is a brand-name prescription drug formulated for patients with erectile dysfunction. The generic name of this medication is sildenafil. It belongs to a class of medications called phosphodiesterase 5 (PDE5) inhibitors.
The history of Viagra started in 1989 when Pfizer scientists Peter Dunn and Albert Wood created sildenafil citrate to treat angina and hypertension.
Over the years, they carried out clinical trials to examine the efficacy and safety of their drug, but subjects reported their erections were stronger. In 1996, Pfizer patented sildenafil in the U.S. Two years later, in 1998, FDA approved the drug for the treatment of erectile dysfunction.
Today, Viagra is the most popular ED medication. The number of prescriptions issued keeps increasing each year.

How does Viagra work?
Viagra works by increasing blood flow to the penile area. Blood fills chambers in the penis and causes engorgement and erection. After all, an erection results from the stimulation of nerves in the penis. Upon stimulation, muscles around the corpora cavernosa relax to allow blood to fill these chambers and cause an erection.
Men with ED usually have problems with their blood flow. That's why blood can't fill penile chambers and produce engorgement. Viagra works to fix this problem.
It's important to keep in mind sexual stimulation and arousal are necessary for it to work. The little blue pill doesn't make a man aroused; it only helps him gain an erection.
How long does Viagra take to start working?
Does Viagra work instantly? No, it doesn't. Once you take a pill, the body needs to break it down first. The effects aren't instant.
So, how long does it take for sildenafil to kick in?
Generally speaking, Viagra in oral tablet form starts working in 30 to 60 minutes. In some men, it can take up to two hours for the pill to kick in.
Effects occur faster when a person is relaxed and sexually aroused. You can take Viagra about 30 minutes to several hours before sexual intercourse.

How long does Viagra last?
The effects of Viagra typically last for two to three hours. In some people, it can last up to five hours. But in most cases, the effects diminish sooner. Men can get an erection several times with Viagra in their system.
Can Viagra make you last longer, though? While the effects of the drug can last for several hours, this medication doesn't make men last longer in bed. You see, it isn't formulated for this purpose. The main intention behind the best blue pill is to produce a strong erection.
Even when Viagra is in the system, you may not get an erection immediately after ejaculation due to the refractory period. But, Viagra can shorten the time between ejaculation and the next erection (3).
How can I make Viagra more effective?
In order to make Viagra more effective and maximize results, you may want to:
Eat a light meal first – eating a large or high-fat meal could delay the absorption of the drug. As a result, it could take longer for Viagra to work. Does it work better on an empty stomach? Yes, but if you have to eat, make sure it's a small, light meal.
Be patient – try to take the medication up to four hours before sexual intercourse to give it enough time to work. If you are stressed out or anxious, it will be tricky for the pill to work. So make sure you are patient and relaxed.
Work on sexual stimulation – the pill doesn't work if you're not sexually aroused. It isn't meant to make a man aroused. There's a lot you can do regarding sexual stimulation. You can fantasize, masturbate, read erotica, and give or receive sensual massage.
Avoid drinking alcohol – since the medication can lower blood pressure, drinking alcohol with Viagra could amplify these effects.
Take the recommended dose and adopt a healthy lifestyle to improve the effectiveness of Viagra.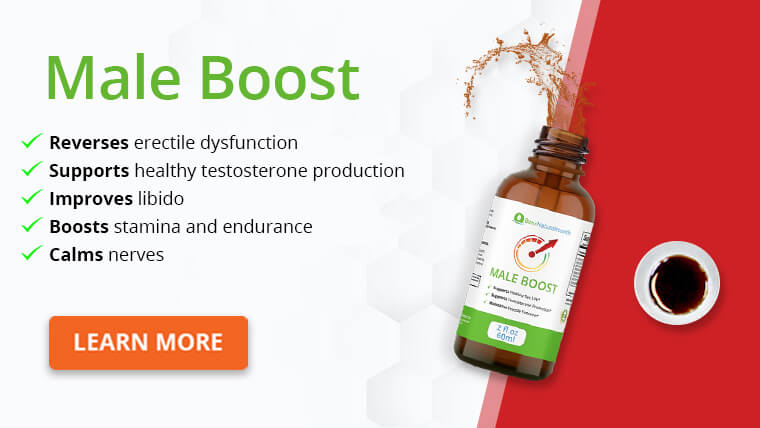 When should I take Viagra for the best results?
For the best results, it's useful to take Viagra about 60 minutes before sexual activity. This gives it enough time to work.
Take it on an empty stomach or after a light meal, as mentioned above. The best way to use Viagra is to strictly adhere to the doctor's instructions and dosage information.
How long does it take for Viagra to peak?
The concentration of Viagra in the blood reaches its peak 30 to 120 minutes after taking the pill. For most people, Viagra peaks in 60 minutes.
You can expect to achieve an erection during this timeframe. Since many factors influence the actions of this drug, the actual Viagra peak time may vary from one man to another.
Can any factors impact how long Viagra lasts?
Several factors influence the effectiveness and duration of Viagra's effects. These factors include:
Dosage – the amount of the drug you take directly affects how long it takes to work or stays in the body. The smallest dosage you can take is 25mg, whereas 100mg is the highest.
Age – metabolism slows down with age. For that reason, the effects may last longer as men age.
Medications – certain medications can interact with Viagra and its effects. These include antibiotics ciprofloxacin (Cipro), clarithromycin (Biaxin), and erythromycin (Ery-Tab)
Mental health – nervousness, stress, and depression can influence the body's response to sexual stimulation and impair the effectiveness of this drug.
Overall health – various health problems can affect how long Viagra lasts. These problems include diabetes, atherosclerosis, multiple sclerosis, kidney diseases, and others.
Health and lifestyle – diet-related and other lifestyle habits influence the effectiveness of Viagra and the duration of its effects.
How long does sildenafil stay in your system?
Sildenafil may stay in the system for 24 hours, which is why you should never take the pill more than once in a 24-hour period. That being said, the effects of this drug are less pronounced four to five hours after taking it.
Again, various factors are involved here. For example, higher doses remain in the system longer than shorter dosages. While sildenafil can remain in the system for quite a long, in most cases, the drug leaves the body for up to six hours (4).
Side effects and risks
All medications may cause side effects, and Viagra isn't an exception. The most common Viagra side effects include:
Dizziness
Headache
Runny or stuffy nose
Back and muscle pain
Feeling sick
Flushing and/or rash
Vision problems
Diarrhea
Indigestion or nausea
Insomnia
Sneezing
Serious adverse reactions are uncommon, but when they do happen, it's necessary to go to the ER. You need medical assistance if you experience the following:
Priapism (persistent and often painful erection)
Seizure
Allergic reaction
Chest pain or other symptoms of stroke
Sudden loss of vision in one or both eyes
Sudden changes in hearing
Mention to your doctor all medications you're taking. That way, the doctor will avoid prescribing medications that interact with Viagra or alter their doses.
How long do viagra side effects last?
For most men, the side effects of Viagra tend to go away within an hour. After 12 hours, almost all adverse effects go away.
If the common side effects become persistent i.e. happen frequently, you may want to schedule an appointment and see your doctor.
Natural Viagra alternatives
Although Viagra is the most popular medication for ED, it's not a natural method of improving erectile function. Plus, it can cause side effects that may discourage a person from using the drug again. Fortunately, there are some natural Viagra alternatives that you may want to try.
These include:
Regular exercise
DHEA
Korean and red ginseng
Watermelon
Some men may benefit from medical devices such as penis pumps and penile implants. However, it could be more practical to focus on natural dietary supplements.
Our natural viagra supplement: Male Boost
Male Boost is a natural viagra supplement. It contains nine clinically proven, herbal ingredients to help increase testosterone levels, boost sex drive, and reverse erectile dysfunction.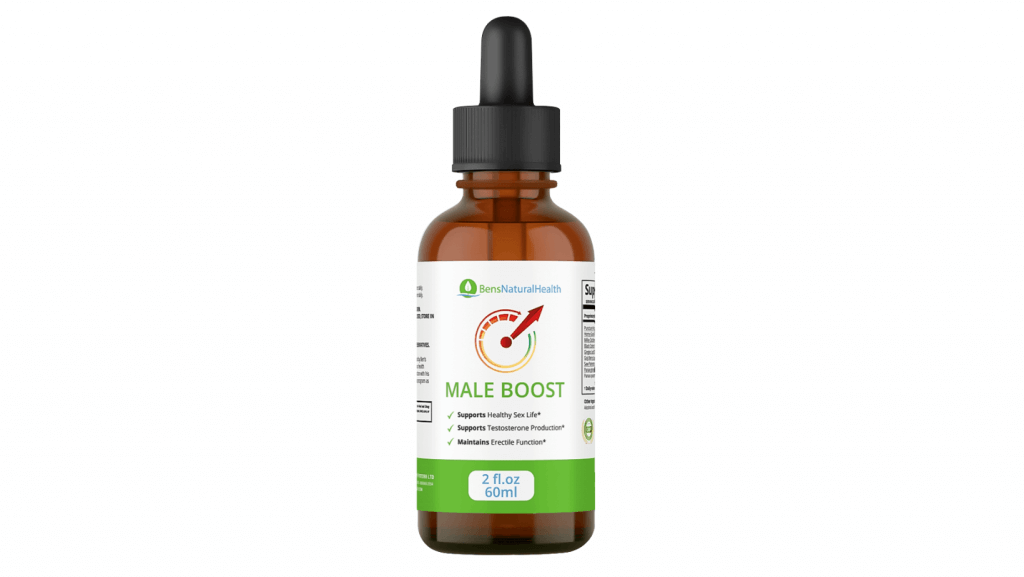 Male Boost improves sexual stamina, sexual function, increases energy levels, and positively affects your mood.
Why Choose Ben's Natural Health Supplements?
At Ben's Natural Health, our motto is to combine holistic healing with modern science.
Ben's Natural Health is the world's first high-quality, all-natural, scientifically proven clinical supplement company. Above all, our supplements are effective, natural and 100% side effect free.
Moreover, at Ben's Natural Health, we have four rules for all our supplements:
We only use the highest quality ingredients
We only use them if independent, peer-reviewed double-blind studies prove they work
With all our supplements, we find a way to get every ingredient into a single bottle
We always formulate them in clinically significant doses of the most bioavailable form
We pride ourselves on offering excellent customer service. We offer a free health consultation where you can ask questions and receive tailored advice from our expert health consultants.
Conclusion
As one of the most popular medications for ED in the world, Viagra has a simple mechanism of action. Effects of the drug may start 30 to 60 minutes after taking the drug and they can last several hours longer.
However, the mediation doesn't work without sexual stimulation. Natural Viagra alternatives are a good choice for men who want to improve their erection without the side effects that this drug can cause.
Explore More