Viagra is one of the most popular solutions to erectile dysfunction.
Even people without severe sexual dysfunction know or have heard about the treatment and its effects.
It is referred to as the blue pill, and we all know what viagra is used for.
It triggers an erection by making small changes in the penis blood vessels.
But does viagra make you last longer in bed? In other words, will you stay with an erection for a long time after taking this medication?
In this article, you will find the answer to this question and see whether Viagra can delay ejaculation or not.
What is Viagra?
Viagra is the commercial name of a popular drug for erectile dysfunction known as sildenafil. The effects after taking this medication are very rapid, triggering an erection as long as the penis structures are healthy.
Does viagra really work?
Viagra should work as long as you're physically able to achieve an erection. It may not work when penile structures are severely compromised.
Viagra can be an aid before intercourse in people with circulatory problems and age-related sexual dysfunction.
It also works in people with performance anxiety, making them feel more confident and thus solving the initial cause of erectile issues.
Does viagra increase libido in a man?
Not really. Viagra does not act upon erectile function by increasing a man's libido. They will likely feel the same sexual appetite, but the penile response to stimuli is enhanced. Thus, Viagra will work as long as a man is properly stimulated and is interested in intercourse.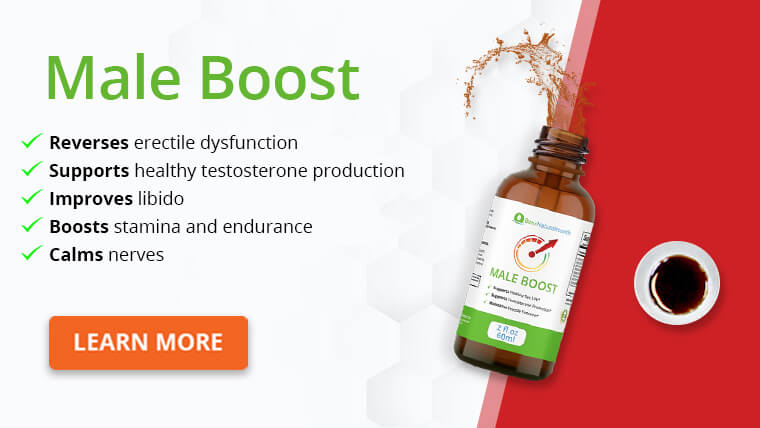 Does Viagra make you last longer in bed?
An impressive number of males suffer from premature ejaculation. According to statistics, around 40% of the population experience this problem at least once.
Viagra use is mainly recommended for erectile dysfunction, but some studies suggest this pill makes you last longer in bed, too.
This is yet early evidence, and doctors need more time and research to ensure this is true. However, delaying ejaculation can be among the benefits of Viagra for men.
It has a strong rationale based on a few facts:
Performance anxiety is one of the reasons why males experience premature ejaculation. They tend to feel more confident after using sildenafil.
Viagra stimulates erectile function and helps men achieve an erection faster after ejaculating.
It is not only theory. In practice, it has been shown effective, too. For instance:
A study compared sildenafil for premature ejaculation with the mainstream therapy, paroxetine. After six months of using the medication, patients increased intercourse satisfaction and latency time to ejaculate. They also reported an increase in the frequency of intercourse and improvements in sexual confidence (1).
Another study with a double-blind design lasted for eight weeks. It also showed an increase in intercourse time and delayed ejaculation. Sexual satisfaction, ejaculatory confidence, and ejaculatory control improved. Moreover, men experienced shorter refractory time. In other words, Viagra helps last longer and helps you get ready for another round in a shorter time (2).
How long can Viagra help you last?
Premature ejaculation is defined as an intravaginal ejaculatory latency time of one minute. In some cases, it can be extended to two minutes or close to that range.
According to studies, patients with this condition may extend latency time by 6 to 8 minutes, depending on how long they are treated with sildenafil.
That's a considerable increase in patients with premature ejaculation and can make a difference in sexual satisfaction (1).
An eightfold increase in the time you last in bed is definitely an interesting proposal. Sildenafil is not a lasting longer pill by itself, but the results are promising. So, does viagra help you last longer? In patients with premature ejaculation, it does.
If you don't have this condition and want to have sex for a more extended period, viagra can work, too.
Some patients would take viagra after ejaculation to start a new round faster and please their partners. Others report that even taking viagra once before intercourse is enough to reduce latency time before achieving a new erection.
Beware if you decide to take viagra after ejaculating to get another round. You shouldn't take more than a single prescribed dose of this medication. If you do, the risk of priapism is higher, as noted in the side effects section below.
Get Your FREE Low Testosterone Diet Plan
The ultimate testosterone boosting diet
combined with exercise & lifestyle advice
Developed exclusively by our nutritionist
How long does an erection last after taking Viagra?
Viagra stays in the blood for up to 8 hours after taking the drug. Throughout this time, it is possible to have one or more erections. It does not mean that your erection will last 8 hours, though.
Moreover, the effects of viagra start to wear out after two or three hours. The initial hours feature a harder erection, but the effects start to diminish as time goes by.
However, it does not mean that Viagra will make you last in intercourse for hours. Actually, the effects are modest, and instead of hours, we talk about minutes difference.
A recent study published in the Journal of Impotence Research evaluated the evidence of clinical trials as a whole. The authors mention that it is not yet conclusive, and the effectiveness of Viagra is still debated. However, patients usually report better results and longer ejaculation latency after taking this drug.
Patients are expected to:
Increase their ejaculatory control
Increase their ejaculatory confidence
Improve sexual satisfaction scores
Decrease refractory time after ejaculation
Increase latency time
Similar drugs from the same family have similar results. Latency time was longer still in patients who receive vardenafil (3).
But does viagra keep you hard after coming? Not completely. Your latency time may decrease, but your penis may still become flaccid after ejaculating. However, you may notice that some blood remains in the penis. Thus, the erection is not maintained, but the penis may not become completely flaccid.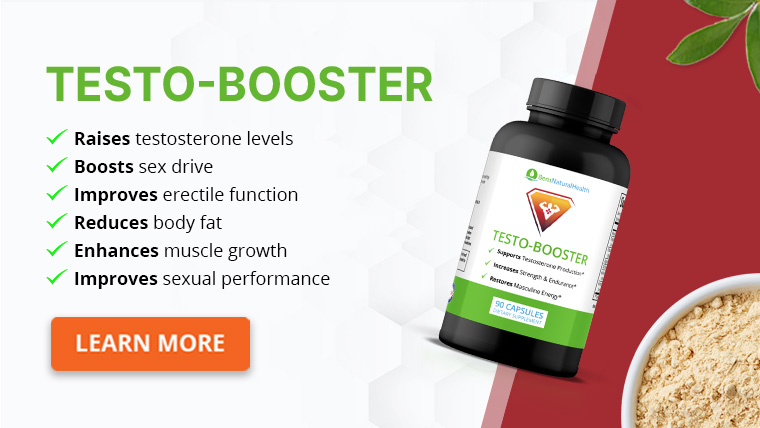 Does Viagra help with premature ejaculation?
How well does viagra work for premature ejaculation? There is no definite answer, and healthcare professionals still debate whether or not to recommend this method.
Of course, if you have erectile dysfunction and premature ejaculation, viagra will probably help both problems simultaneously.
However, if you don't have erectile dysfunction to start with, doctors may choose other treatments instead of viagra.
In any case, sildenafil is a prescription med and should only be consumed as instructed by your doctor.
If you suffer frequent episodes of premature ejaculation, viagra may help by:
Helping you control ejaculation
In other words, identifying when you're close to it. Then, controlling how long you want to last.
Reducing performance anxiety
When you're comfortable with your erections, you're less likely to experience premature ejaculation.
Reducing latency time
In other words, you will be ready for another round faster.
Increase sexual satisfaction
This is probably the most important measure because it doesn't matter how long you last as long as you and your partner enjoy sex.
What can't Viagra help with?
After reviewing what viagra does to a man, it is also a good idea to highlight what it can't help with.
Viagra does not change your sex drive or libido. You will still have the same sexual impulses and desires.
Viagra can't help with stamina and other cardiovascular problems. It was initially designed to treat hypertension. However, it turns out that the main side effect (penis erections) was much more prevalent. So, specialists won't likely use Viagra to treat cardiovascular problems.
The medication is not by itself intended to delay ejaculation. This is an additional effect, and it can be variable between patients.
Viagra is meant for erectile dysfunction. It changes a few metabolic processes in the blood vessels. But it is not meant to modify any condition associated with a man's metabolism and hormones.
Do you stay hard after ejaculating with viagra?
Not really. You may not become completely flaccid, but the erection goes away after ejaculating. However, you're more likely to be ready for another round faster when using sildenafil.
Get Your FREE PSA Lowering Diet Plan!
Naturally lower PSA levels
Reduce nighttime trips to the bathroom
Enjoy better bladder control and urine flow
Does viagra stop you from ejaculating?
No, viagra doesn't stop you from coming. However, it may solve performance anxiety and reduce sensibility in your penis. All of these mechanisms make you last longer.
Still, not all patients experience the same effects, and using viagra for premature ejaculation is still debatable among healthcare professionals.
What are the side effects of Viagra?
Viagra for male patients with erectile dysfunction usually comes with minimal side effects.
In most cases, they are mild side effects such as flushing, headache, nausea, and other gastrointestinal symptoms.
Other side effects that you should be aware of include:
Allergic reactions
They are reported in around 2% of consumers. Viagra allergy causes skin redness, rash, itchiness, and sometimes a more severe reaction.
Priapism
Viagra misuse and abuse puts people at risk of long-lasting and painful erections. This is a medical emergency if the erection lasts 4 hours or more.
Low blood pressure
Before being a prescription medication for erectile dysfunction, viagra was thought of as a blood pressure-lowering medication. As such, low blood pressure is always a possibility when you use sildenafil.
Heart problems
In some cases, viagra has been associated with heart problems such as arrhythmia and heart attack. Thus, be sure to ask your doctor about your options if you suffer from chest pain.
Headache
Depending on the dose, you may experience facial flushing as sildenafil widens your blood vessels. When small arteries in the brain dilate, they may trigger migraine and headaches, too.
Get Your FREE Erectile Dysfunction Guide
Eleven most important herbs to improve erections
Natural lifestyle changes to reverse erectile dysfunction
Developed exclusively by our medical doctor
How else can you last longer in bed?
What if you're not a candidate to receive a medicine for long-lasting in bed? Most of them are prescription medications, and you shouldn't try them without clearance.
But if your doctor considers you're not a candidate, it is probably because you can solve the problem with these alternative options:
Squeeze method
When you have the sensation of an orgasm coming, you can squeeze the shaft of your penis for a few seconds. Doing so prevents an orgasm.
Delay spray or condom
Local anesthetics applied directly to the penis reduce sensitivity. Thus, patients may last for longer by reducing stimulation.
Coping with stress and anxiety
Stress coping techniques are fundamental in the case of psychogenic premature ejaculation.
Pelvic floor exercises
It involves finding and strengthening your pelvic floor muscles. By doing so, you will have more control of the ejaculatory muscles.
Stop-start method
This is one of the most straightforward methods you can adopt. It is simply stopping all penile stimulation when you're close to an orgasm. When the sensation ends, you can resume intercourse.
Conclusion
There is evidence to say that viagra can sometimes prolong ejaculation. Besides being an erectile dysfunction treatment, it may also treat premature ejaculation.
Explore More

Premature Ejaculation Diet: 16 Foods To Help You Last Longer.