You always hear people saying that breakfast is the most important meal of the day. Is this really true?
We believe it is. Especially if you have diabetes. Being the first meal of the day, breakfast sets the tone.
Depending on what you eat, it could set you up for a balanced day of stable blood sugar levels. Or, it could cause a spike in blood glucose and the impending sugar rash. If you want to avoid the latter, try some of these diabetic breakfast ideas. Not only are they healthy options for type 2 diabetes, but they are also easy to make!
One reason that people often cite for not eating a healthy breakfast is a lack of time. They say that they simply don't have enough time in the morning to prepare a healthy breakfast.
We have done the hard work for you. We have compiled a list of healthy recipes. Now all that's left is for you to make them.
The good news is that we've selected recipes that are easy to make. This takes away the obstacle of time in the morning. You have no more excuses. Get to the grocery store and load up on healthy ingredients because you can easily make these simple recipes now.
Some of them can even be meal prepped in advance to save time in the morning. We've made it as simple as possible for you, so you're now set up for success!
Get Your FREE Diabetes Diet Plan
15 foods to naturally lower blood sugar levels
3 day sample meal plan
Designed exclusively by our nutritionist
1) Breakfast smoothie with berries and Greek yogurt
You can get this breakfast recipe here: https://jillweisenberger.com/very-berry-smoothie-easy-and-delicious/
If you have diabetes, smoothies can still be a safe and healthy option for you. You just need to make sure the smoothie is low in sugar and balanced out with protein and fiber. As long as you use a smaller size of glass, you should be fine!
This diabetic breakfast option is delicious. It is packed full of protein thanks to the Greek yogurt. This means you won't need to fill your smoothie with a chalky protein powder.
Each serving of this smoothie is 1.5 cups. One smoothie provides 22 grams of protein, 30 grams of carbs, and 5 grams of fiber.
You can thank the frozen berries for the fiber content. Since this recipe has just four ingredients, this is quick to make if you're in a rush in the morning. Smoothies are fast, portable, and contain simple ingredients you have at home or that are easy to substitute.
2) Whole-wheat blueberry muffins with Greek almonds
You can find this recipe at the following link: https://vinccitsui.com/project/whole-wheat-blueberry-muffins/
One major misconception about diabetes is that you need to completely avoid sugar and all carbs to maintain healthy blood sugar. Combining higher glycemic index foods with protein-rich foods can lower the glycemic load. This helps to stabilize blood sugar as well as energy levels.
The Glycemic Index measures how certain foods affect blood glucose levels. Glycemic Index takes into account how much the food raises blood sugar levels. It also takes into account how long after your meal, the blood sugar levels remain elevated.
All foods ranked on the Glycemic Index are given a number from 1 to 100. Foods are high on the Glycemic Index if they are higher than 70. Foods less than 55 are considered low on the Glycemic Index.
And then there is Glycemic Load. Some nutritionists say that Glycemic Load gives a more accurate picture of how a food impacts your blood glucose. For example, watermelon has a Glycemic Index of 80. However, the Glycemic Load of watermelon is 5.
It is important to consider not just each individual food you eat, but the meal as a whole. If you eat a piece of bread, the effect on blood sugar will be lessened if you pair it with a nut butter such as almond butter or peanut butter. This is because of peanut butter's protein content at 3.55 grams per tablespoon.
This is why it is helpful to combine a high fiber muffin like this with almonds. You could even use almond flour in the recipe. You could also include a small cup of cottage cheese for its protein content.
3) Lentils on toast
Get this recipe here: https://www.amydgorin.com/vegetarian-lentils-egg-toast-recipe/
Step aside, avocado toast! Lentil toast just might become a new trend. And for good reason, too. The eggs and lentils in this recipe provide a good amount of lean protein. This helps to keep you feeling fuller for longer. This then helps to stabilize your blood sugar levels.
One egg provides 6.4 grams of protein. It also has 231 micrograms of lutein and zeaxanthin. These two nutrients are crucial for eye health. Eye health is of particular importance for patients with diabetes.
Lentils are associated with a lower risk of diabetes and better diabetes management. This is due to their hypoglycemic effect. Each serving of this lentils on toast recipe has 60 grams of carbs and 20 grams of fiber (71% of your daily value). In total, this recipe provides 25 grams of protein per serving.
4) Kippers with scrambled egg, grilled tomatoes, mushrooms
Please click on the following link to get this recipe: https://thefeedfeed.com/mmarki_/slow-scrambled-eggs-with-mushrooms-and-tomatoes
Eggs are high in protein, and tomatoes are full of nutrients. Tomatoes have lots of vitamins, minerals, and lycopene. Mushrooms are anti-inflammatory, which helps with type 2 diabetes. Diabetes is actually an inflammatory condition. Mushrooms are considered to be low on the Glycemic Index since they have such a low amount of carbs.
5) Sweet potato with no added sugar baked beans
You can find this recipe here: https://angeliquepanagos.com/baked-beans/
Unfortunately, canned beans are high in added sugars. They also contain other not-so-healthy ingredients. This recipe is easy to make and contains no added sugars. It still has a satisfying sweet taste. This is because of the natural sweetness of sweet potatoes and cinnamon.
6) Breakfast burrito
Here is the breakfast burrito recipe: https://nutritionalanatalie.com/freezer-mushroom-breakfast-burritos/
This recipe is easy to make. It is full of protein and fiber, two nutrients that help to stabilize blood sugar. The burrito has 20 grams of protein from the eggs and cheese. It also provides 4 grams of fiber.
Mushrooms are high in vitamin D and B vitamins. Vitamin D helps to regulate mood, enhances bone health, and can help to boost your immune system. B vitamins have a host of functions. These include helping create red blood cells, forming brain and nerve cells, and protecting the heart. Folic acid is a B vitamin and helps to support a healthy pregnancy.
The combination of flavors in this recipe creates a savory, umami taste. You can also make this recipe ahead of time and freeze it. You can then reheat it for a healthy breakfast when you're in a rush.
7) Porridge with berries and chia seeds
You can see this recipe at the following link: https://lovefoodnourish.com/chia-seed-porridge-cinnamon-pears-feijoas/
This recipe provides a delicious, warming, healthy start to your day. It is so versatile because you can switch up the toppings as you wish. You can use toppings such as nuts, frozen or fresh fruit, and yogurt. Chia seed pudding is a healthy option but not always warm and cozy during the cold winter months. That's where this oatmeal option really comes in handy.
This breakfast option is grain-free. Chia seeds are best when soaked since they can retain up to eight times their own weight in water. This makes them hydrating to the body. Chia seeds are also the richest plant source of omega-3 essential fatty acids. Omega-3 saturated fatty acids are anti-inflammatory healthy fats, making chia seeds great for inflammatory conditions such as diabetes.
Chia seeds are a good source of fiber, protein, calcium, and zinc. By soaking chia seeds overnight, you can get the most nutrients from them. Overnight soaking also makes chia seeds easier to digest.
Because of their high fiber content, chia seeds are low in net carbs. A word to the wise: if you want to keep this a low carb breakfast, don't use high carbohydrate toppings like maple syrup or bananas. Stick with lower carb toppings like nuts or berries.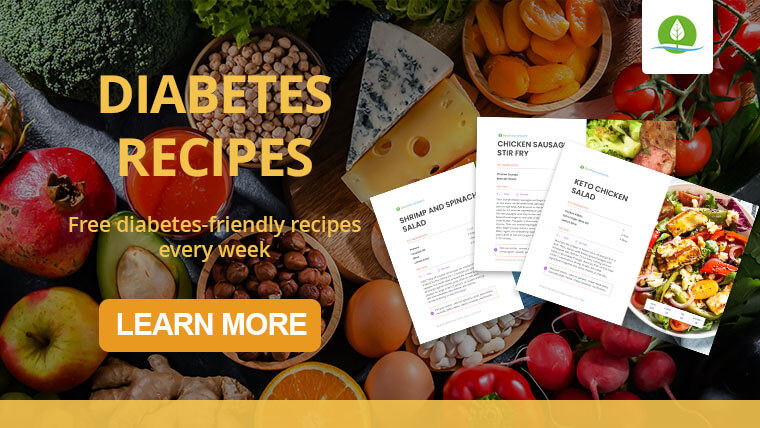 8) Smoked salmon with rye bread and avocado
Here is this hearty breakfast food recipe: https://www.bbcgoodfood.com/recipes/open-sandwiches-smoked-salmon-avocado-rye
This healthy recipe is easy to make. There is no cooking required! It only takes ten minutes and will leave you feeling full and nourished.
9) Mushroom and spinach omelet
Here is the omelet recipe: https://www.allrecipes.com/recipe/222618/spinach-mushroom-omelet/
This veggie breakfast option is hearty but healthy. It only takes 30 minutes to make. It contains 114 calories, 5.7 grams of carbs, and 5.1 grams of fat. It gives you 12.5 grams of protein, which is 25% of your daily value.
10) Sweet potato breakfast hash
You can find this recipe at the following link: https://downshiftology.com/recipes/sweet-potato-breakfast-hash/
This recipe gives savory flavors in a single skillet morning meal. It's easy to make, hearty, and nourishing. Sweet potatoes are delicious and have a creamy and rich texture full of fiber, vitamins, and antioxidants. Sweet potatoes are versatile.
In particular, this recipe is great for meal prepping because you can prepare it all in advance. It's also useful for a large group of people or can feed just yourself.
Sweet potatoes are the main ingredient in this recipe. They provide energy from good carbs. This recipe provides 222 calories, 15 grams of carbs, and 11 grams of protein. It also contains 13 grams of fat, 481 milligrams of potassium, and 2 grams of fiber. It only has 4 grams of sugar. It also provides over 9000 IU of vitamin A, 82 milligrams of vitamin C, 91 milligrams of calcium, and 2 milligrams of iron.
Healthy tips for breakfast
If you have type 2 diabetes, eating breakfast is crucial to your health. Breakfast is so important for people with diabetes because it helps control blood sugar and insulin for the rest of the day. The first meal of the day sets the tone for the remainder of the day.
You want to eat a nutritious breakfast. It should also keep you full and keep your blood sugar levels in a healthy range. This range will vary slightly from one person to the next. You'll need to find what's right for you.
It's important to eat carbs, fats, and proteins in the proper ratio. This will help you to balance your blood sugar levels. For example, eating sugary cereal with almond milk and a glass of fruit juice provides very little protein. This will cause blood sugar to soar.
Skipping meals like breakfast can lead to blood sugar fluctuations. It can also cause a binge later on, leading to a blood sugar spike. Restricting food can lead to extreme hunger and cravings later on in the day, so it does not help in the way you think it might.
If you have prediabetes, insulin resistance, or are at risk of type 2 diabetes, you should also be eating a healthy breakfast. Research has found that skipping breakfast is associated with a higher risk of type 2 diabetes. Other risk factors for type 2 diabetes and prediabetes include the following:
Being over the age of 45


Being overweight or obese


Having a family history of type 2 diabetes


Having a history of gestational diabetes (diabetes during pregnancy)


Being black, indigenous, or a person of color
Conclusion
Eating a healthy breakfast doesn't need to be difficult. You don't need to make complicated, elaborate recipes. Instead, try some of these easy options. If you have diabetes or prediabetes, it's always best to talk to your health care provider first. Make dietary changes with their guidance and expertise. Enjoy your breakfast of champions!
Explore More