Making ginger tea at home is usually less expensive than buying it at the store, plus you have total control of the ingredients you add to it.
There are many different ginger tea recipes that combine other herbal ingredients such as turmeric, cinnamon, lemon, and honey.
Keep reading to learn how to make homemade ginger tea using ground ginger powder and fresh ginger.
How to prepare ginger tea at home
There are several different recipes to make homemade ginger tea. You can use fresh ginger, dried ginger, and even ground ginger powder to prepare it.
Here are a few recipes for ginger tea to help get you started:
1. Making ginger tea with ground ginger powder
Ingredients:
1 teaspoon ground ginger (powder)
1/2 teaspoon ground cinnamon
1 small lemon
Honey, to taste
You will need:
1 cup water
Kettle or pot
Teapot
Strainer
Mug
Steps:
This recipe is simple – begin by boiling the water and then add the ground ginger powder and cinnamon to the hot water.
Stir, and squeeze in lemon juice and honey to taste, and then allow the tea to steep for several minutes.
Simply strain the mixture and enjoy your homemade ginger tea hot or iced.
2. Ginger tea recipe using fresh ginger
Ingredients:
1-inch chunk of sliced fresh ginger
1 cup water
Steps:
This simple ginger tea recipe uses fresh ginger. You don't have to peel the ginger first, but it should be clean and free of dirt.
Use a one-inch piece of sliced ginger per cup of tea, roughly. Add the ginger to cold water in a saucepan, and then bring it to a boil for 5 minutes.
Strain the ginger infusion mixture through a fine sieve and add optional ingredients like a fresh slice of lemon or orange, honey, maple syrup, or another sweetener.
3. Fresh ginger, ground turmeric, cinnamon, lemon and honey herbal tea
Ingredients:
2 cups water
½ teaspoon of fresh ginger
½ teaspoon ground turmeric
1 tablespoon honey
½ teaspoon ground cinnamon
1 lemon wedge
Steps:
Boil the water in a saucepan, and then add the turmeric, ginger, and cinnamon.
Allow the mixture to simmer for 10 minutes before straining it into a mug and adding lemon and honey to taste.
What other ingredients could you add to homemade ginger tea?
Ginger provides a strong, spicy flavor, so you might prefer to add other ingredients as a cooling component.
Other ingredients can further boost the intensity of the warm, spicy flavors.
Here are some popular additives for your ginger tea:
Lemon juice
Maple syrup, honey, or another sweetener
Cinnamon (sticks, powder, etc.)
Peppermint
Chai
Mint leaves
If you're still getting used to the intense flavor of ginger, you can also add orange or apple juice as a sweetener.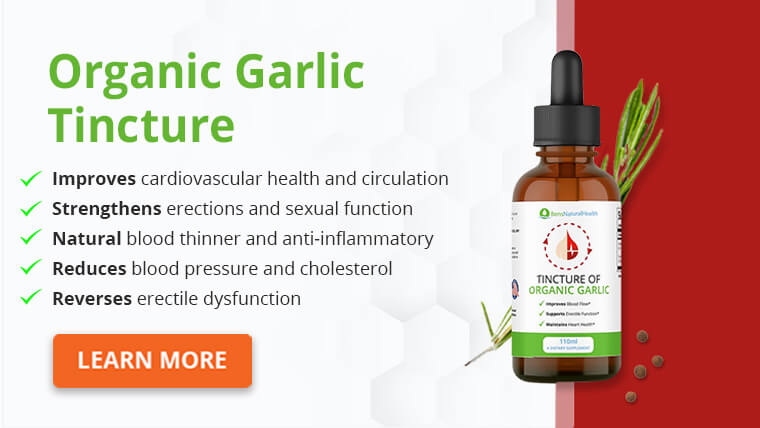 Do I need to peel ginger for tea?
You don't need to peel ginger to make ginger tea. However, you should wash and scrub off any dirt on the exterior of the ginger before using it.
Converting ground ginger to fresh ginger
1 tablespoon of fresh ginger is equivalent to using ¼ teaspoon of ground powdered ginger.
What are the health benefits of drinking ginger tea?
Ginger tea is a popular drink to ease nausea during pregnancy, help settle an upset stomach, and for its potential anti-inflammatory properties.
Here are some of the benefits of ginger tea:
1. Might help ease nausea and vomiting
Ginger is commonly used as a natural remedy for nausea and vomiting (1). Since ginger tea is naturally caffeine-free, it's a good option for pregnant women experiencing nausea and vomiting from morning sickness due to hormonal changes.
Ginger tea might also help ease nausea from other causes like chemotherapy. A small study of 100 people undergoing chemotherapy were divided into two groups – one received ginger tea, and the other didn't (2).
The conclusion of the study: "Ginger tea reduced the experience, development, and distress of nausea, vomiting, and retching in the intervention group."
2. Helps fight inflammation
Ginger is rich in an antioxidant called gingerol, which helps fight inflammation (3). Many of today's most common chronic diseases are rooted in inflammation, such as heart disease, type 2 diabetes, cancer, Alzheimer's disease, and more.
3. Might help with weight loss
Drinking unsweetened or lightly sweetened drinks like ginger tea can help provide health benefits without added sugar.
For comparison, a 12-ounce can of standard ginger ale contains 36 grams of added sugar in the form of high-fructose corn syrup.
Drinking large amounts of sugary drinks can thwart weight loss efforts by contributing extra calories and worsening insulin resistance, which can lead to more fat storage and difficulty with weight loss.
In addition, the ginger root itself might have properties that help aid in weight loss.
A small study of 80 obese women concluded that ginger exerted a "minor beneficial effect" on weight loss and metabolic components of obesity, such as insulin resistance (4).
However, more research needs to be done on larger groups of people before any conclusions are drawn.
4. Might improve blood sugar control
According to a small study on people with type 2 diabetes, those taking ginger daily for 12 weeks had significantly reduced fasting blood sugar and hemoglobin A1c levels, indicating improved blood sugar control (5).
A review of 8 research studies conducted between 1997 and 2017 was completed in 2019 (6).
The conclusion was that ginger consumption didn't result in significant reductions in fasting blood sugar among patients with type 2 diabetes, but there was a significant reduction in hemoglobin A1c levels.
Lower A1c levels indicate better blood sugar control over time, including postprandial blood sugar levels.
5. Boosts hydration
Drinking non-caffeinated tea like ginger tea is a great way to get your fluids in and stay hydrated.
Unlike caffeinated teas, which can have a slight dehydrating effect, ginger tea helps provide water to your diet.
If you have a difficult time drinking enough plain water, you might find that ginger tea is a great alternative to help you meet your fluid needs.
Is it OK to drink ginger tea every day?
Ginger tea is safe to drink daily. If you happen to drink too much ginger tea, you might experience mild symptoms like heartburn, gas, stomach ache, and a burning sensation in your mouth.
Get Your FREE Sleep Guide
Learn how to naturally improve your sleep
Dietary recommendations, supplements, and lifestyle changes
Developed exclusively by our medical doctor
How much ginger tea can you drink per day?
There is no maximum limit on how much ginger tea you can drink in a day. If you add a sweetener to your ginger tea, you'll want to keep an eye on your overall added sugar intake in the form of sugar, honey, maple syrup, etc.
What is the best time to drink ginger tea?
Ginger tea is naturally caffeine-free, so you can enjoy this warming drink at any time of the day.
Drinking a lot of fluids in the evening can lead to frequent waking in the night to urinate, so try to avoid drinking a large amount of tea close to bedtime.
If you're experiencing an upset stomach, including nausea and indigestion, enjoy a cup of herbal tea at the onset of symptoms.
You can also drink a cup of ginger tea after a large meal to try to prevent stomach upset if you're prone to indigestion, heartburn, etc.
Conclusion
There are different types of ginger you can use in ginger tea, including ground ginger powder, minced ginger, fresh ginger, ginger root, and dried ginger.
Ginger tea is a safe drink for people of all ages but may especially be beneficial if you're experiencing nausea or another type of stomach upset.
Not only can drinking ginger tea help you meet your fluid needs, but it comes with other potential health benefits as well. Best of all, you can make this flavorful drink at home with only a few ingredients.
Explore More