You may have heard the terms cut and uncut before.
In popular culture, cut refers to a circumcised penis, while uncut means uncircumcised.
In this article, we will explain the differences between circumcised vs uncircumcised and compare the appearance of the penis, the risk of disease, and other important factors.
What is circumcision?
We often hear about cut and uncut, circumcised and uncircumcised penises, but what is the meaning?
Circumcision is a surgical procedure that consists of removing the foreskin that covers the glans penis.
When there is a redundant foreskin, it often narrows at the edge and does not allow the penis head to be completely exposed. At other times, the foreskin retracts properly but causes pain or discomfort.
In many cases, it can even be painful to have sexual intercourse. That is why there is some debate, especially among patients, about the need and preference for circumcision or not.
Get Your FREE Low Testosterone Diet Plan
The ultimate testosterone boosting diet
Combined with exercise & lifestyle advice
Developed exclusively by our nutritionist
Circumcised vs uncircumcised penis
The appearance of the genitals is important to everyone. But circumcision goes beyond appearance.
Many factors can affect your decision about whether or not to undergo this procedure. Some are medical, others are purely aesthetic, and others have to do with sexual health.
That's why this time, we bring you a list to compare different aspects of a cut vs uncut penis.
Appearance
In a circumcised penis, the glans is always exposed, even when the penis is flaccid. The contrast between the shaft of the penis and the tip of the penis is always noticeable.
Occasionally, you may notice a little difference in the skin texture where the surgery was performed.
On the other hand, an uncircumcised penis maintains a kind of hood that covers the glans penis when it is not erect.
In most cases, it is only visible when fully retracted. A flaccid penis will show a wrinkled foreskin.
But as the penis gets an erection, the thickness of the skin decreases as it stretches. In some cases, it may retract completely. Some redundant skin may remain behind the head of the penis during erections.
Sexual life
The circumcised vs uncircumcised discussion is particularly debated around the topic of sensitivity.
Advocates of uncircumcision generally argue that the foreskin also suppresses some sexual pleasure.
Many men experience reduced sexual satisfaction after circumcision. Others have no particular change.
Studies on this subject do not seem to yield any conclusive evidence. An uncircumcised penis has more foreskin, which supposedly stimulates the glans penis better.
Also, because it is not constantly exposed and rubbing against clothing, the glans of the uncircumcised penis might be more sensitive.
In a 2013 study, an uncircumcised penis was associated with greater difficulty having an orgasm.
However, a later study cast doubt on the previous results, stating that they are biased and showing circumcision under new lenses.
So, we don't have a way to affirm one or the other posture. Pleasure during sex is a subjective measure that depends on many factors, and the experience after circumcision can be very different from one person to another.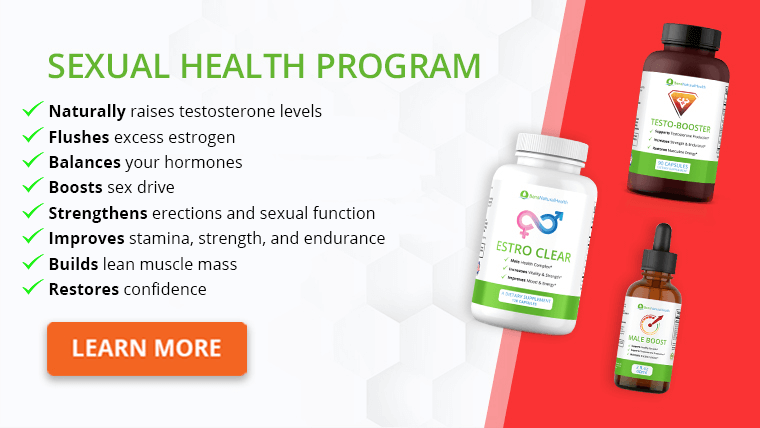 STIs
Among the most frequently asked questions when a physician investigates sexually transmitted diseases is whether or not the man is circumcised.
Studies comparing circumcised vs uncircumcised suggest that the procedure reduces the percentage of sexually transmitted infections (STIs) by 60%.
The risk of contracting HIV can decrease by 50 to 60%. The risk of contracting human papillomavirus and herpes can be reduced by 30%. Even the risk of chlamydia, syphilis, and other STDs can be reduced.
These data are mainly in heterosexual couples. In men who have sex with men, HIV risk reduction still requires more research.
Hygiene
One of the main reasons doctors recommend circumcision is for extra attention to penis hygiene.
A circumcised penis is easier to clean. It must only be washed when bathing, as it does not retain urine or secretions.
In an uncircumcised penis, the foreskin creates a hood around the tip of the penis, where dead cells, oil, bacteria, and some urine can accumulate.
This white accumulation can sometimes be visible, and we call it smegma.
To clean this secretion, we can retract the foreskin. However, the foreskin should not be forcibly retracted in uncircumcised men, and some cannot clean the glans thoroughly, causing inflammation and foul odor.
If this happens, you should see a doctor to evaluate the best solution.
Fertility
Fertility depends primarily on sperm production, which is in charge of the testicles, prostate, and seminal glands.
Therefore, fertility is most likely not affected in the slightest.
The presence of a redundant foreskin does not determine the function of these organs or improve semen release during ejaculation.
Instead, the focus should be on a good diet, a healthy lifestyle, and addressing any diseases these organs may have.
Circumcision has not proven to have any additional effect on fertility. So, there is virtually no difference between a circumcised vs uncircumcised man in terms of fertility.
Size
Penis size depends primarily on genes. Other factors, such as circumcision, can be purely aesthetic but do not affect the size of the erect penis.
On the one hand, a circumcised penis might be a little more noticeable because of the visual effect of the glans' surface. However, circumcision does not change the blood flow into the penis, so it does not increase its size.
The uncircumcised penis, with its redundant foreskin, may look a little bulkier when flaccid because of the extra skin covering it.
However, this skin stretches during erection, becomes very thin, and no difference in size is really noticeable.
Lubrication
In addition to covering the head of the penis, the foreskin also provides some extra lubrication.
Also, since the glans are not completely exposed in a flaccid state, the lubrication does not run off and is retained longer.
Thus, an uncircumcised penis may lubricate a little more than a circumcised penis. This does not mean sexual satisfaction is reduced, especially if water-based lubricants are used. A circumcised individual may need them, especially during anal sex.
Cancer risk
Penile cancer is not very common. However, some risk factors exist that increase its incidence, such as inflammation and recurrent infections. That is why circumcision has been shown to reduce the risk of penile cancer.
Smegma collection and inflammatory diseases of the penis, such as balanitis and phimosis, increase the risk of penile cancer in uncircumcised men.
However, this increased risk is resolved with good hygiene practices.
In the case of circumcised men, it would reduce not only the risk of penile cancer but also that of cervical cancer in their partners.
As mentioned above, there is an increased risk of passing on sexually transmitted diseases, including human papillomavirus, in uncircumcised men. This is why their female partners may be affected by this virus and develop cervical cancer.
Risk of infection
As mentioned above, hygiene is easier after circumcision. Smegma buildup is a collection of secretions, which can also become a breeding ground for bacteria and increase the risk of urinary tract infection.
Newborns without a circumcision are 3 to 4 times more likely to acquire a urinary infection, according to a cohort study performed in Canada.
Without circumcision, the risk of urinary tract infection increases, especially in a newborn and the first year of life, and there is also an increased risk of balanitis and phimosis.
All this can be avoided with good daily hygiene.
In comparison, after circumcision, the risk of urinary tract infection is considerably reduced.
Likewise, as we saw earlier, it also reduces the risk of contracting some types of sexually transmitted diseases.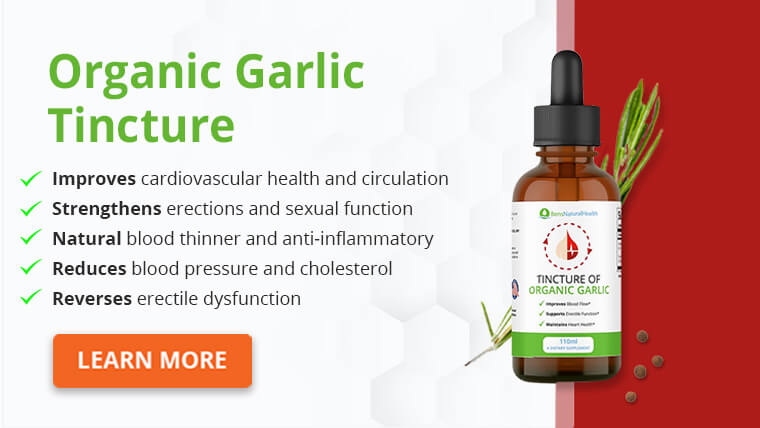 Pros and cons
Below is a table about circumcised vs uncircumcised pros and cons, summarizing some of the elements mentioned above and others that can help us decide whether to practice adult circumcision or not.
| | |
| --- | --- |
| Pros | Cons |
| Improved hygiene | Reduced sensitivity in some males |
| Reduced risk of urinary infections | You may need extra lubrication in anal sex |
| Reduced risk of penile cancer | Downtime of one or two weeks |
| Reduced risk of STIs | Risks and complications of the procedure |
Risks of circumcision
Circumcision is a surgical procedure, and as such, it has associated risks and complications. Some of these are identical to all other surgical procedures, such as bleeding. Others are more specific to circumcision, such as foreskin reattachment.
Let's consider each of them separately:
Bleeding: As in any surgical procedure, bleeding is a reality during surgery and could sometimes extend more than normal. For a few hours or days, the tissue around the foreskin may continue to bleed. Profuse bleeding or bleeding that continues for a long time should be attended to by a physician.
Infection: This is also a complication common to all surgical procedures. The wound can become infected, requiring constant cleaning and prophylactic antibiotics.
Foreskin issues: Sometimes, the result of circumcision is not satisfactory because the foreskin is left too short or too long. If the foreskin is too short, sex can become painful or uncomfortable.
Foreskin reattachment: Similarly, the foreskin may not attach well. This complication may require new surgery to correct the problem and causes considerable discomfort to the patient.
Conclusion
Circumcision is a surgical procedure that consists of removing the redundant tissue of the foreskin, which allows the glans to be exposed.
Some people perform this procedure for aesthetic reasons, while others advocate against it, believing it is unnecessary and affects sexual pleasure.
To make a decision about a circumcised vs uncircumcised penis, it is advisable to consult with your doctor and evaluate more specifically the pros and cons that apply in your particular case.
Explore More