Many women are looking to reignite the spark in their sex life.
But, enhancing libido can pose a challenge for women over 50. Especially those who are going through menopause.
One herb known as Horny goat weed has recently gained momentum.
Since it is touted to be a "natural Viagra" for erectile dysfunction, women are interested in whether this herb has what it takes to mitigate female sexual dysfunction.
This plant is teeming with over 200 chemical compounds. But, most of its potent anti-inflammatory and antiviral properties come from the flavonoid compounds.
So, what does horny goat weed do for women?
Horny goat weed might treat a lack of libido in women. In traditional Chinese medicine, this herb is also used for treating other health problems. This includes osteoporosis, menopausal symptoms, memory loss, and rheumatic arthritis.
The question is, does this over-the-counter herbal supplement really work? Here is what studies have to say about horny goat weed for women, its impact, and its potential qualities.
What is horny goat weed?
Horny goat weed is an herb. Its extract is used in traditional medicine as an aphrodisiac, tonic, and antirheumatic agent. It is sold in the form of horny goat weed pills, extract, tea, and powder.
Other names for horny goat weed include:
Herba epimedii
Epidemium
Epimedium spp
Yin Yang Hou
Fairy Wings
Rowdy Lamb Herb
In order to increase its effectiveness, horny goat weed is frequently mixed with other renowned ingredients, such as ashwagandha, saw palmetto, and maca root.
The main bioactive constituents in horny goat weed are flavonoids, of which icariin is the most researched.
Horny goat weed extract, capsules, and other products may have antiviral, anti-inflammatory, anti-atherogenic, and immune-modulating effects.
It is a go-to choice in erectile dysfunction supplements. Horny goat weed for men can help improve sexual dysfunction.
It promotes blood circulation and can help men achieve or keep an erection. With sexual stimulation, supplement use can improve sex life in men.
Can women take horny goat weed?
Yes. Women can take horny goat weed.
Women can use horny goat weed capsules or other products to treat sexual dysfunction, lack of libido, and menopausal symptoms. But this herb is not for everyone.
Horny goat weed for women is not recommended when breastfeeding or during pregnancy. Horny goat weed capsules or other products might be unsafe as they could interfere with the development of the fetus. There is also not enough data about the safety of this herbal supplement when lactating.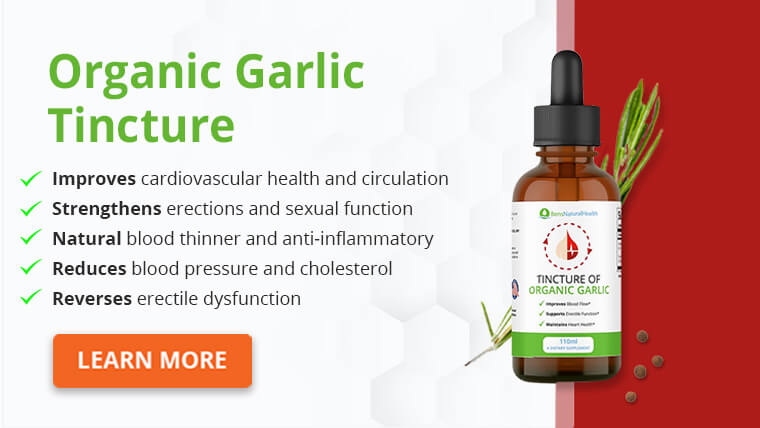 What does horny goat weed do for women?
Just as the herb can increase blood circulation in men, it can also promote blood flow in women. When there is more blood flow, sexual arousal relaxes the smooth muscles in the vaginal wall, allowing the vagina to dilate and lengthen.
Whilst boosting circulation is a key component in sexual desire and sexual function, this herb also contains plant sterols and alkaloids that can have a similar action to testosterone.
Studies suggest that a 50 and 100 mg/kg icariin dose might increase serum testosterone levels in male rats.
The female body produces testosterone as well. But, for women, horny goat weed might work better as a hormone regulator.
So, if the hormones are out of sync in perimenopause, the herb might help restore a healthy balance.
Despite the limited research on its efficacy, this herb may also help with bone loss after menopause, cardiovascular diseases, osteoporosis, asthma, hay fever, and mental and physical fatigue.
5 benefits of horny goat weed for women
In order to get a detailed outlook on what horny goat weed does for women, it's important to take a look at what research has to say about the benefits of horny goat weed.
1) Manages sexual dysfunction
The benefits of horny goat weed come from the many phytochemicals it contains. Including flavonoids, alkaloids, amino acids, and proteins.
Icariin is the main active ingredient in horny goat weed supplements. Studies show that icariin has erectogenic properties in rats.
A rat study found improved sexual behavior after using horny goat weed alongside other medicinal plants.
A small clinical trial studied a horny goat weed herbal complex supplement in 13 men who previously used Viagra (sildenafil) and in 25 healthy men.
The men used the herbal complex for at least 45 days. Using the product on a daily basis helped improve sexual satisfaction more than when using sildenafil.
Both women and men have tissues that react to icariin. Icariin acts as a PDE5 inhibitor.
Due to the aphrodisiac properties of Horny goat weed and the potential to increase blood flow, the herb can also help improve sexual problems in women.
2) Reduces problems with menopause
Horny goat weed is a very popular herbal medicine in Asian countries for treating menopausal syndrome and its complications. The herb has a good curative effect with minimal side effects.
Based on a controlled trial, using horny goat weed water extract for 6 months helped increase estrogen and reduce cholesterol in postmenopausal women.
2019 reports show that icariin can rebalance the sex hormones in perimenopausal depression rats. Experts administered icariin for 30 days in rat models. The active ingredient helped increase testosterone and estradiol levels.
It also decreased the luteotropic hormone and follicle-stimulating hormone, restoring the disordered sex hormones to their normal levels.
This indicates that icariin could help with perimenopausal syndrome and immune function. But, more research is necessary to study its full effect.
3) Can improve problems with menstruation
Icariin can modulate estrogen levels, offer anti-inflammatory qualities, support circulation, and regulate menstruation.
In traditional Chinese medicine, the "yin" energy is the one that can cause many problems in the female body, including menstrual irregularities and general dryness. Horny goat weed for women is often recommended to restore the "yin" energy.
4) Might help with fertility in women
A 2020 paper suggests that icariin in horny goat weed can improve endometrial thickness in women with a thin endometrium.
Endometrial (uterine) lining thickness is a key factor in IVF treatment. A thin endometrium has less than 7 mm thickness during ovulation.
It can reduce the pregnancy rate and is considered one of the most difficult problems to treat in infertile women.
5) Improves bone health
During menopause, the hormones change. Estrogen levels start to fluctuate and plummet.
Since estrogen is critical for keeping the bones strong, it is normal for the bones to get weaker in menopause. The drop in estrogen levels drastically speeds up bone loss.
Icariin could help keep the bones healthy. It can enhance growth and bone building and prevent bone loss and breakdown.
Cell-based research shows that icariin can:
Enhance bone mineral density in menopausal rats
Decrease osteoclasts (bone-degrading cells)
Increase osteoblasts (bone-building cells)
Curb the dangerous free radicals
Prevent bone and cartilage breakdown
In a controlled trial, phytoestrogen flavonoids derived from the Epimedium plant offered beneficial properties in preventing bone loss in late post-menopausal women.
The flavonoids in the herbal regimen provided estrogen-like effects, which in turn proved favorable for the female body.
To top it all off, the herbal remedy didn't cause any negative side effects on the uterine lining.
Another trial studied the impact of horny goat weed in a multi-herbal remedy. Based on the results, the remedy decreased bone fractures and bone loss in women after menopause. The fracture incidence was 2.4-fold lower in the treatment group compared to the control group.
How much horny goat weed should women take every day?
How much horny goat weed should I take?
Horny goat weed supplements come in various forms. Usually, you can get tablets and capsules of 250 mg or 500 mg.
The typical dose is 1 capsule or tablet daily. But the horny goat weed dosage will vary based on the product you have.
In rat studies, the testosterone-increasing effects were recorded at a dose of 200mg/kg of a 40% extract. If these numbers were converted for humans, here is what a dose would look like:
For a 250lb person – 1,500 mg Icariin
For a 200lb person – 1,200 mg Icariin
For a 150lb person – 900 mg Icariin
A lower dose of Icariin would be roughly equal to:
For a 250lb person – 18mg to 180mg Icariin
For a 200lb person – 15mg to 150mg Icariin
For a 150lb person – 11mg to 110mg Icariin
Human trials in women after menopause used a 60 mg Icariin daily dose. This could be the lowest active dose currently recorded.
Talk to a healthcare provider to find the best dosing options that work for you.
How long does it take horny goat weed to work?
Many people who consider using this supplement want to know how fast does horny goat weed work?
Keep in mind that supplements work much slower than conventional medication. It is difficult to tell exactly how long horny goat weed takes to work. But, most people need about a month to notice results.
If you are taking horny goat weed supplements for 2 months, you might see a notable improvement in sexual desire, energy, and blood flow.
What to watch out for when taking horny goat weed?
This herb may be unsafe for pregnant or breastfeeding mothers. It may not be recommended for women or men with specific health problems as it could increase the odds of side effects.
Horny goat weed can interact with some of the medications you are taking. This includes birth control meds, blood thinners, antidepressants, and treatments for thyroid complications and immune disorders. To avoid an herb-drug interaction, consult with a specialist.
Don't use horny goat weed if you are taking drugs to decrease cholesterol or blood pressure. Using the supplement with nitroglycerin can lead to blood pressure drops.
Lastly, don't use horny goat weed if you are allergic to the herb. If you develop hives, rashes, or itching, stop taking the supplement. Allergic reactions can vary from moderate to severe.
When you have trouble swallowing or breathing, or you experience nausea, dizziness, and tightness in the chest, then you may have a severe allergic reaction. Get medical help immediately.
Useful tips when using a horny goat weed supplement
More is not better. Don't overdo it with the herbs, and use more than the recommended amount. This won't make the product work faster – it can only increase the risk of side effects.
Do your research before you buy. Some herbal supplements may contain heavy metals and pesticides. Make sure to purchase the one you like from reputable brands.
Talk to a doctor. If you are on medication, lactating, pregnant, or are younger than 18 or older than 65, consult with a healthcare expert before getting the supplement. This herbal supplement hasn't been tested on younger patients. Older adults can metabolize the product differently.
Conclusion
Horny goat weed is a very popular herb. Although it is mostly used for men with ED, it can also be beneficial for women.
Thanks to its potent biochemical properties, the herb may have the potential to ease sexual dysfunction in women. It can promote blood flow, which can aid with vaginal lubrication and enhance comfort during intercourse.
The herb can also improve endometrial thickness. This is very important for women trying to conceive.
Another potential benefit of horny goat weed is that it may ease problems with menstruation and menopause. It can also give the bones a good health boost.
If you plan on taking the supplement, talk to a doctor first.
Explore More