There are many men in this world that are experiencing reductions in testosterone and other hormones. This condition is also known as andropause. Andropause comprises of symptoms such as;
– reduced sexual response
– lack of energy
– increased body fat
– mental lethargy
Having andropause can be a struggle for many men as it can be extremely frustrating when your body doesn't perform as well as it used to.
Although there are other options available to help improve your testosterone – these can have serious side effects and come with a great cost. Which is why I believe going natural is the best way forward.
What is Tongkat Ali?
Tongkat Ali is a therapeutic herb that is native to the Malaysian rain forests. It is also predominantly grown in jungles of certain Southeast Asian countries such as Indonesia and Thailand as well.
It has several other local names including Pasak Bumi, Tung Saw, and even herbal viagra, due to its well-known abilities to improve sexual dysfunction.
Improving your sex life
Like many other exotic plants, Tongkat Ali is popular in traditional medicine, as its primary use has been to promote healthy libido and support hormone levels in males. Tongkat Ali root was traditionally used as an aphrodisiac, remedy for age-related sexual disorders and symptoms of andropause.
This is due to the root containing compounds that have repeatedly shown to stimulate libido, promote semen quality and muscle growth.
These effects have also largely been attributed to increases in testosterone, hence having the ability to make sexual experiences better.
The main benefit is related to enhancing libido, erections, and fertility in men. Many of the sexual health benefits emerging from this powerful herb seem to also help reduce stress and anxiety around sex.
1) Tongkat Ali and Testosterone
The root of Tongkat Ali has been used to increase testosterone levels for a very long time. This is due to chemical compounds that studies have shown to increase testosterone levels.
An increase in testosterone has numerous knock-on effects for sexual performance, muscle growth, and semen production.
In fact, a Malaysian study was carried out in 2012, which took 76 men who had very low levels of testosterone – averaging around 35%. However, after following a monthly treatment with Tongkat Ali, this number rose significantly to a figure of 90%.
2) Tongkat Ali for male fertility
There are also further studies that have found Tongkat Ali to also help improve sperm quality, which therefore helps to treat male fertility issues.
This is due to a study carried in 2010, which observed changes in sperm quality among 75 men. These men were given 200 mg of Tongkat Ali each day for three months. The results found significantly improved sperm quality and 15% of participants reported spontaneous pregnancies following the treatment.
3) Tongkat Ali for increased libido
Tongkat Ali is most well known and used for its aphrodisiac qualities. It has been used in South East Asia to help deal with decreased levels of libido and more recently a number of predominately animal studies have demonstrated that it does have libido enhancing potential.
4) Fat loss and muscle gain
Tongkat Ali is a popular natural supplement among weightlifters and bodybuilders who are seeking to change their muscle-fat ratio. Yet it is not essential for one to be a serious athlete in order to benefit from the potential improvements in body composition that Tongkat Ali provides.
Due to the increased testosterone Tongkat Ali gives your body, it can also help you lose fat and gain lean body mass. This will have an even larger effect if you are exercising regularly.
5) Bone health
Did you know that having low levels of testosterone can increase the chances of developing weak and brittle bones.
This is a condition known as osteoporosis. However, the powerful herb has the ability to increase testosterone levels. Hence, making it an important weapon in the fight against osteoporosis and helping to maintain bone strength.
Supplementing with Tongkat Ali
Before you supplement with Tongkat Ali, there are a few things you should consider. Firstly you need to be absolutely certain your purchasing the real thing – nothing sugar-coated.
In recent years, many retailers for sexual support products have attracted questionable retailers and as a result, there are various counterfeit 'formulas' available on the internet.
Ben's Testo-Booster
That is why I have created my Testo-Booster, which is an all-natural supplement, which has absolutely zero side effects.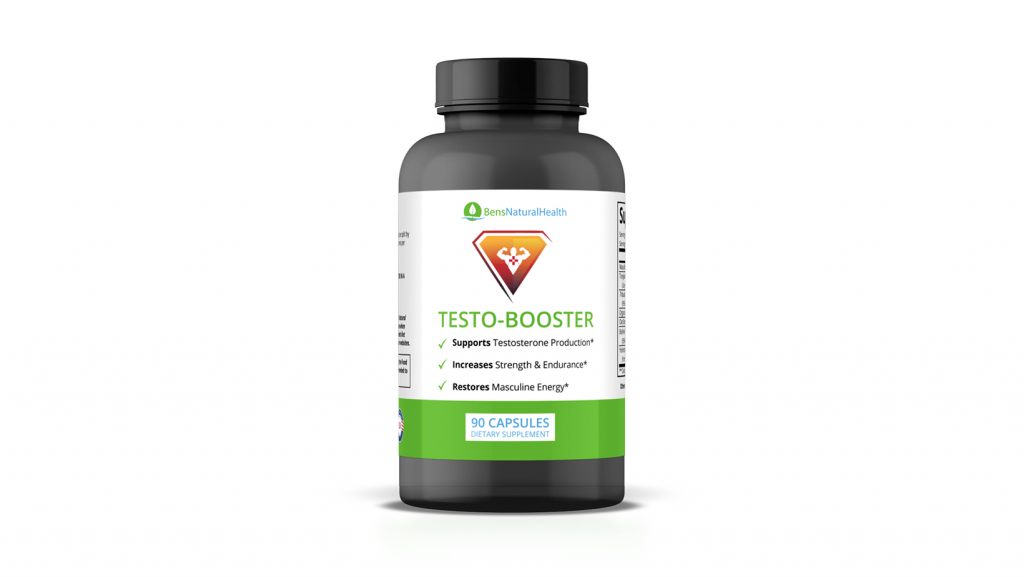 My Testo-Booster is designed to:
– improve libido
– increase the body's own production of testosterone
– produces stronger erections
– significantly reduces estrogen
– aids weight reduction in overweight men.