A recent study has sent shock waves through the medical community.
Concerns about a popular drug used by millions of men have revealed a growing number of disturbing side effects.
The study is still under active research, but it suggests that finasteride (Proscar) – a popular drug for treating prostate symptoms and male pattern hair loss – causes alterations in the section of the brain responsible for processing long-term memory and emotional responses.
What is Finasteride?
Finasteride is a 5-alpha-reductase inhibitor, meaning it prevents the enzyme 5-alpha-reductase from converting testosterone into DHT. It can be prescribed as tablets or as topical finasteride.
Finasteride uses
Finasteride is a drug that we can use to treat BPH (enlarged prostate) symptoms, such as frequent urination, urinary retention, and difficulty urinating.
It can also treat hair loss in men by stopping the body from producing the hormone in the scalp that prevents hair growth.
How does Finasteride work?
So, how does finasteride work?
Prostate growth and size is largely dependent on DHT levels. There are two types of 5 αlpha-reductase; type 1, which is present in the tissue, such as liver or skin and type 2, which is the predominant type present in the prostate.
This enzyme is critical to the normal development of the prostate and hyperplastic growth later in life. Finasteride acts as an inhibitor of type 2 5α-reductase enzyme.
Finasteride does shrink the prostate and therefore appears to have some benefit. Further studies have indicated that it can also lower prostate-specific antigen PSA in some men.
The benefits are most visible for men with prostates larger than 40 g. It offers some symptomatic relief (approximately a 20% improvement over a year) by reducing the size of the prostate.
Studies show that Finasteride Propecia reduces intraprostatic DHT levels by 91.4%. Despite the concerns about this substantial reduction, advocates and Merck have argued Finasteride (Propecia) does not reduce DHT level so much as to castrate you chemically.
This is because circulating testosterone is converted to DHT by the type 1 isoenzyme, existing in the skin and liver. This being said, Finasteride might have the worst sexual side effects of all of the drugs examined in this report.
Get Your FREE PSA Lowering Diet Plan!
Naturally lower PSA levels
Reduce nighttime trips to the bathroom
Enjoy better bladder control and urine flow
What are the side effects of Finasteride?
As well as causing alterations in the brain, Flomax can have many other adverse effects. These side effects include:
erectile dysfunction/ sexual dysfunction


loss of libido, penile shrinkage


muscle atrophy


lack of mental concentration
Post-Finasteride Syndrome: The Facts
The study, conducted by researchers at the University of Milano, suggests that finasteride 'causes alterations.'
The animal model study, led by Roberto Cosimo Melcangi, Ph.D. at UM's Department of Pharmacological and Biomolecular Sciences, showed several worrying consequences of using finasteride, including:
Alterations in neurogenesis, gliosis, and increased levels of inflammatory cytokines in the hippocampus.


Alterations in the composition of gut microbiota that was present one month after withdrawal of subchronic treatment of young male rats with finasteride.


Loss of libido, erectile dysfunction, Peyronie's disease, penile shrinkage, gynecomastia, muscle atrophy, cognitive impairment, insomnia, severely dry skin, and tinnitus.
Furthermore, researchers of the study believe this could be a breakthrough in better understanding Post-Finasteride Syndrome. "This is yet another example of the excellent research Professor Melcangi and his team are conducting.
It brings us one critical step closer to better understanding the underlying biochemistry of PFS and–hopefully–to an effective treatment. We already know how to prevent the condition," said John Santmann, MD, CEO of the Post-Finasteride Syndrome Foundation, which co-sponsored both studies.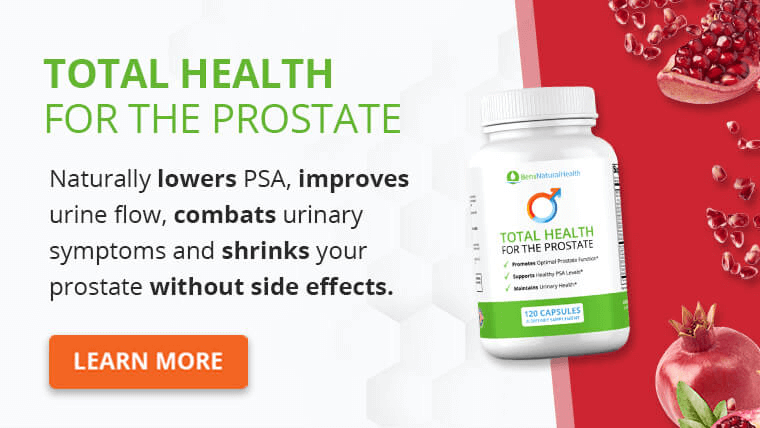 What The Research Says About Post Finasteride Syndrome
A 2014 meta-study coined the phrase " Post Finasteride Syndrome, "and noted that "Many clinicians are unaware of the scope of the persistent physical and psychological adverse effects of finasteride. Symptoms range from minor to severe."
The meta-study examined 12 research papers that all showed high percentages (80-90+ percent) showing persistent and long-lasting sexual and psychological side effects.
This is a devastating, life-altering condition that can have an irreversible impact on both physical and mental health.
It has been attributed to job losses, the breakup of marriages and relationships, and in tragic cases, even suicide. 59 suicides that may be attributed to Finasteride, but this is still a matter of debate, and studies are still at an early phase to raise any final conclusion
Why does Finasteride continue to be sold?
Despite the evidence, and until the medical debate is solved, Finasteride continues to be sold, and warning labels are placed in certain countries as a warning against the post-finasteride syndrome.
It is sold as both a solution to relieving symptoms of benign prostatic hyperplasia (BPH) and male balding. Health market research firm IQVIA says that approximately 570 million Finasteride tablets were dispensed in the United States alone between April 2017 and April 2018.
Merck, the pharmaceutical company that manufactures and sells finasteride, has stated: "We do not believe that reliable scientific evidence supports the existence of Post-Finasteride Syndrome. Merck stands behind the efficacy and safety profile of Propecia.".
Yet despite this statement, over 1,4000 lawsuits have been filed against Merck in the United States and Canada since 2011.
Moreover, these lawsuits have claimed permanent sexual problems, cognitive impairment, and depression. In 2012, the company was forced by the FDA to change the wording on Propecia labels regarding side effects from "temporary" to "persistent (see permanent)."
"Warning Labels Not Enough"
As a result of the latest Finasteride scandal, we reached out to prostate health expert and metabolic disease specialist Ben Ong for a breakdown of the latest research, and what other options men facing prostate disease have:
"As far back as 2008, European countries have been demanding updated warning labels on finasteride. But even they didn't know the side effects were permanent.
The FDA only caved to pressure and put on those warning labels in 2012. But they didn't say anything about ED, loss of libido or performance issues being permanent.
Talk on the inside is that the FDA might be considering recalling Finasteride depending on how the lawsuits play out.
The further development of Post-Finasteride Syndrome is greatly disturbing, and the dangerous effect and the tragic consequences in regard to men's mental health should not be underestimated.".
Can Finasteride cause cancer?
Previous clinical trials show that Proscar prevents low-grade cancer. But most of them, including long-term follow-up studies, show consistent results. Men who are taking it are more likely to have high-grade prostate cancer.
The link between Proscar and high-grade prostate cancer was first established by the landmark Prostate Cancer Prevention Trial (PCPT) in 2013.
The clinical trial showed that Finasteride increased the number of high-grade prostate cancers. This was even as it reduced patients' overall risk for prostate cancer by 25%. As a result, the FDA added a black box warning to the drug as a result.
However, this question remains controversial.
New Research
Recent research indicates that Finasteride reduces the risk of prostate cancer. Furthermore, it does not increase the risk of prostate cancer death. This was according to a presenter at the Annual American Urological Association Meeting in San Francisco.
In the Prostate Cancer Prevention Trial, researchers randomly assigned 18,882 men to receive Finasteride or placebo from 1993 to 1997. The intervention ended in 2003.
Thompson and colleagues matched participants from the Prostate Cancer Prevention Trial with records from the National Death Index (CDC-run database of death records). They reviewed the data of 300,000 people over a median follow-up of 18.4 years.
Among participants in the trial, 42 died of prostate cancer in the Finasteride group compared with 56 deaths in the placebo group.
From this most recent study, it seems that Finasteride does not increase the risk of high-grade prostate cancer. However, it is still worth bearing in mind the life-altering side effects finasteride can have on your mental and physical health.
Finasteride causes cognitive & sexual decline
The number of men sharing their experience of Post-Finasteride Syndrome is steadily rising, painting a bleak picture of the life-shattering effects the drug can have.
With prostate cancer deaths overtaking that of breast cancer, it is important to know the side effects of finasteride. Although the drug may improve a patient's quality of life, we should not be silent and blind about potential side effects.
How to shrink your prostate without Finasteride or deadly side effects
To help men who have prostate disease or are concerned about their prostate health, we are offering readers exclusive limited-time access to one of Ben's special video presentations.
Normally reserved for private clients, we highly recommend that you watch this video while you still can. Especially if you have a prostate disease, BPH, a high PSA, if you are a man over 50, or anyone who even knows a man over 50.
Discover the shocking truth about Flomax & Finasteride, including
5 deadly side effects of prostate drugs and why your doctor didn't tell you about them
How and why Flomax & Finasteride are doing you more harm than good
How you can improve your prostate health, side-effect-free, without using dangerous drugs and toxic treatments.
---
For more information on prostate cancer medication click here.
---
Explore More

Find out about Our Natural Prostate Supplement: Ben's Total Health.